Ash Barty's U.S. Open Withdrawal Makes a Big Statement About COVID-19: 'I Don't Feel Comfortable'
Ash Barty's meteoric rise through the ranks of women's tennis astounded the sport. But a recent decision has paused her ascent. The 24-year-old has sidelined herself due to health concerns about COVID-19. In a time when every sport faces a gut check over whether to play, Barty makes her stance clear. Here's how she came to the decision, and the potential fallout.
Ash Barty's rise to tennis stardom
Barty wasn't always a tennis star. The Sydney Morning Herald reports that the Australian athlete took a break from tennis to try cricket in 2015. She's also reportedly excellent at golf, proving she's an all-around exceptional athlete. Since her return to tennis, she's been phenomenal. Barty has one of the most complete games on the women's tour, drawing stylistic comparisons to Roger Federer.
In November 2016, Barty found herself ranked No. 325 in the world. Four years later and she's now No. 1. When someone is the No. 1 overall tennis player, it's almost an afterthought that they'll participate in one of the sport's biggest events. But the world is different now. Barty made the hard call to opt-out of one of the 2020 U.S. Open.
Barty's controversial U.S. Open withdrawal
The U.S. Open is scheduled to start in late August and will go through early September. It will be the first Grand Slam event since the coronavirus pandemic began earlier in 2020. One person who won't participate, however, is Barty. The Independent reported her reservations about participating in the major tournament: 
"My team and I have decided that we won't be traveling to the US, and [the] Western and Southern Open and the US Open this year … I love both events so it was a difficult decision but there are still significant risks involved due to Covid-19 and I don't feel comfortable putting my team and I in that position."

Ash Barty on her U.S. Open withdrawal
Barty's not alone. Multiple athletes in the four major sports have opted out of playing in 2020 due to similar concerns. Barty is the first — and so far, biggest — tennis star to publicly claim she's out for the U.S. Open. So what does this mean for tennis and sports in general?
The fallout from Barty's withdrawal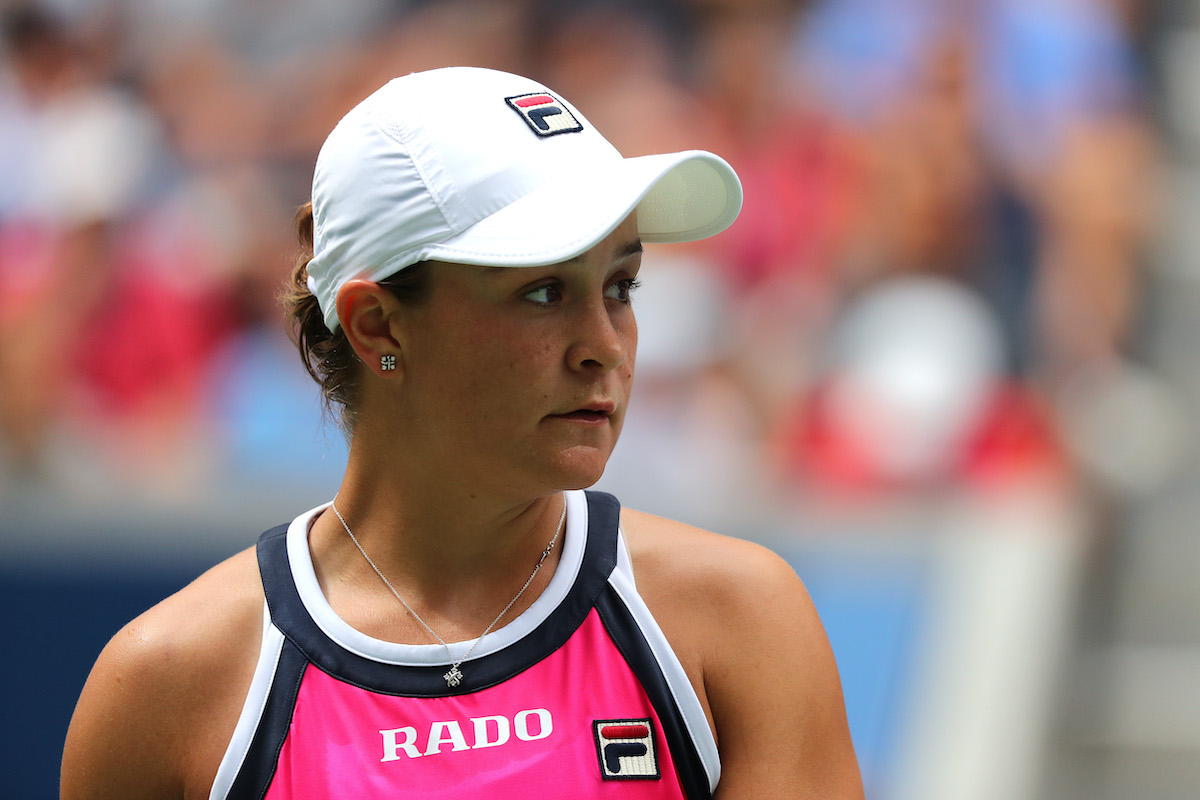 Barty's withdrawal is sure to have an impact on the sports world at large. The issue of whether athletes should play is debated in nearly every sport. Some have been more successful than others. After some early hiccups, pro golf seems to be operating smoothly.
The NBA and the NHL, operating inside self-contained bubbles, also seem to be working out a few weeks in. But there's been some uncertainty as well. Major League Baseball has seen two of its teams experience COVID outbreaks. Meanwhile, college football can't seem to make up its mind about whether it will play this fall.
Barty's decision is a big one because this isn't some mid-level player declining to play a mid-summer tournament. This is the sport's top female athlete stepping out of a marquee event. The U.S. Open is one of tennis's crown jewels. Tennis players only get so many opportunities to play in these.
Barty's a young player in her prime, so giving up this chance is significant. From a tennis standpoint, she may lose her ranking. It also gives rivals like Naomi Osaka a much better shot at winning in Queens, New York, come August. It remains to be seen how Barty's decision to withdraw will affect other athletes, but it adds to the growing chorus of people claiming sports just aren't safe.