15 Professional Athletes Who Didn't Know When to Quit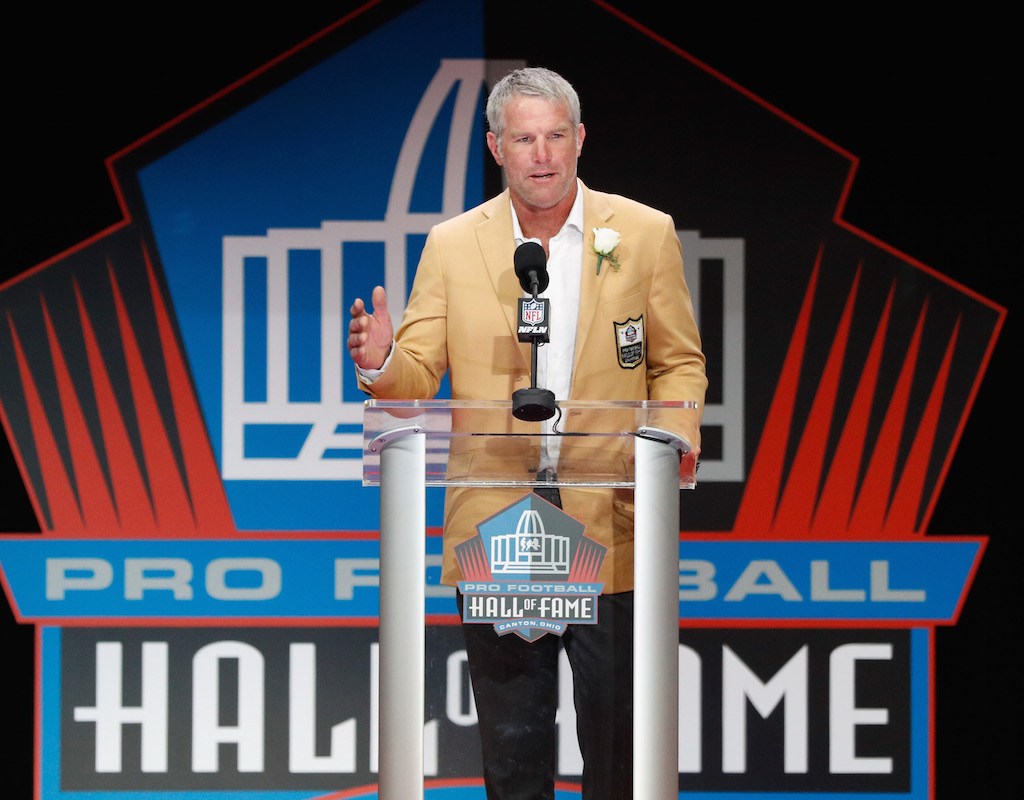 For most professional athletes, walking away from the sport they have played for most of their lives can be an extremely difficult thing to do. We have all seen at least one legendary athlete tarnish their legacy by extending their career for too long. On the flip slide, we've also seen athletes retire early while they are still at the top of their game. And then there are the athletes who have a competitive drive that simply does not allow them to enjoy the fruits of their labor during retirement.
There may not be another athlete more associated with retiring and un-retiring than former NFL quarterback Brett Favre. We can't help but flash back to the truckloads of retirement speculation following the three-time MVP. It began innocently back in 2002, and continued up until he finally filed retirement papers in 2011. His first "retirement" came in 2008, when he was still a member of the Green Bay Packers. Then, Favre attempted to return to the team, but the Packers were ready to move on to Aaron Rodgers. They traded him to the New York Jets.
The Jets eventually released Favre, after he again contemplated retirement. He eventually signed with the Minnesota Vikings in 2009. He had arguably the best season of his illustrious career in his first season with the Vikings, but his second season in Minnesota was nothing short of disastrous. Even after Favre had finally hung up his cleats for good, his agent, Bus Cook, hinted in 2013 that Favre was still confident he could play in the NFL. The St. Louis Rams even called to gauge his interest when they lost their starter, Sam Bradford, for the season with an injury.
Here, we rank 14 of the most notable professional athlete un-retirements of all time — after Favre's retirement comeback, of course — listed in no particular. Who else would you add to our "Brett Favre Hall of Fame?"
Michael Phelps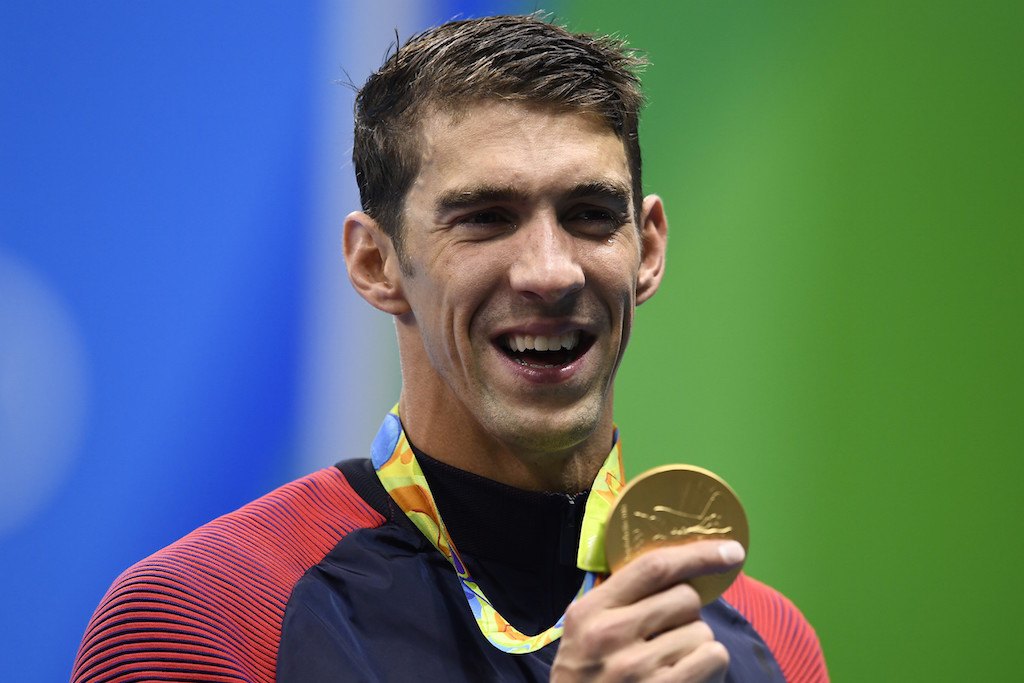 U.S. Olympic star Michael Phelps retired from competitive swimming in 2012 with a total of 22 Olympic medals — 18 of them gold — to his credit. As the most decorated athlete in the history of the Games, Phelps made history in 2008 by winning gold in all eight events he entered.
Phelps' short-lived retirement ended in April 2014. The greatest swimmer of all time competed in the 2016 Summer Olympic Games. He claimed 23 gold medals in total throughout his career, and then announced his official retirement.
Lance Armstrong
Cyclist and cancer survivor Lance Armstrong retired from racing after winning the Tour de France an unprecedented seven times in a row from 1999–2005. He announced his return to the sport in 2008 and competed in the Tour again in 2009 and 2010, finishing third and 23rd, respectively.
Armstrong retired for the second time in 2011. The next year, Armstrong was stripped of his Tour de France titles and given a lifetime ban from professional cycling because he cheated and used performance-enhancing drugs, a fact he later admitted in a televised interview with Oprah Winfrey.
George Foreman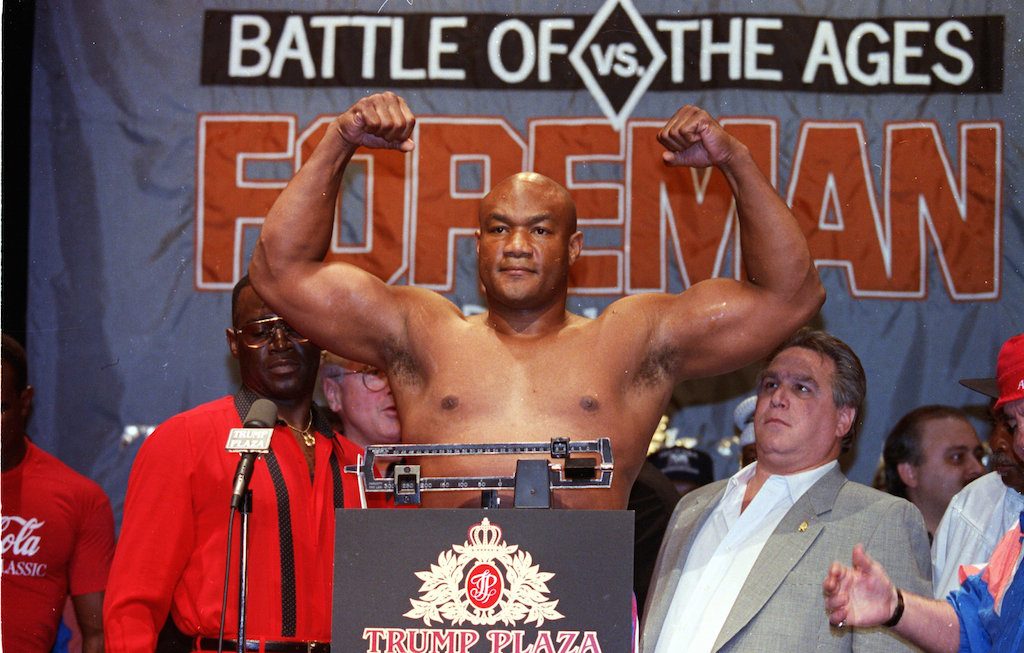 Foreman originally retired in 1977 following a fight with Jimmy Young that resulted in a "near-death experience." After a grueling 12-round fight (which Foreman lost in a decision), Foreman suffered from exhaustion and heat stroke in his locker room. The winner of the heavyweight gold medal in the 1968 Olympics believed his life was coming to an end.
As he recovered, Foreman turned to spirituality; he spent most of the next decade sharing his story and becoming an ordained minister and reverend. He decided to make a comeback in 1987 — primarily because he wanted to raise money for his youth center. Foreman went on to fight for the next 10 years, reclaiming the heavyweight championship of the world as a 45-year-old.
His loss to Shannon Briggs in 1997 proved to be his final fight. However, Foreman did come close to fighting again in 1999 (against Larry Holmes) and in 2004 (against an unknown opponent).
Floyd Mayweather Jr.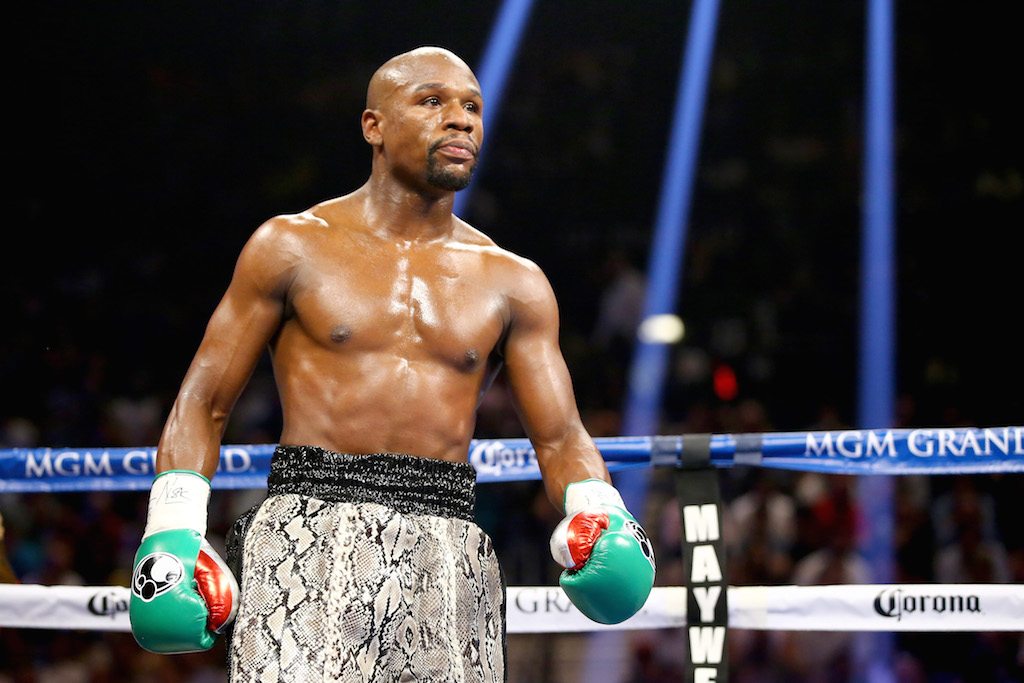 At 40 years old, Floyd Mayweather Jr. was on his fourth attempt at retirement. Until Conor McGregor happened. The UFC fighter actively tried to get a fight with Mayweather on the books. McGregor signed a deal with the UFC for his side of things, and Mayweather followed suit. Now, the fight is scheduled to take place in August. It will likely break all of boxing's box-office records.
Both Mayweather and McGregor are expected to earn nine-figure sums for this fight. So it's easy to see why Mayweather may want to un-retire. As it stands, fans widely call Mayweather the greatest pound-for-pound boxer in the history of the sport.
Roger Clemens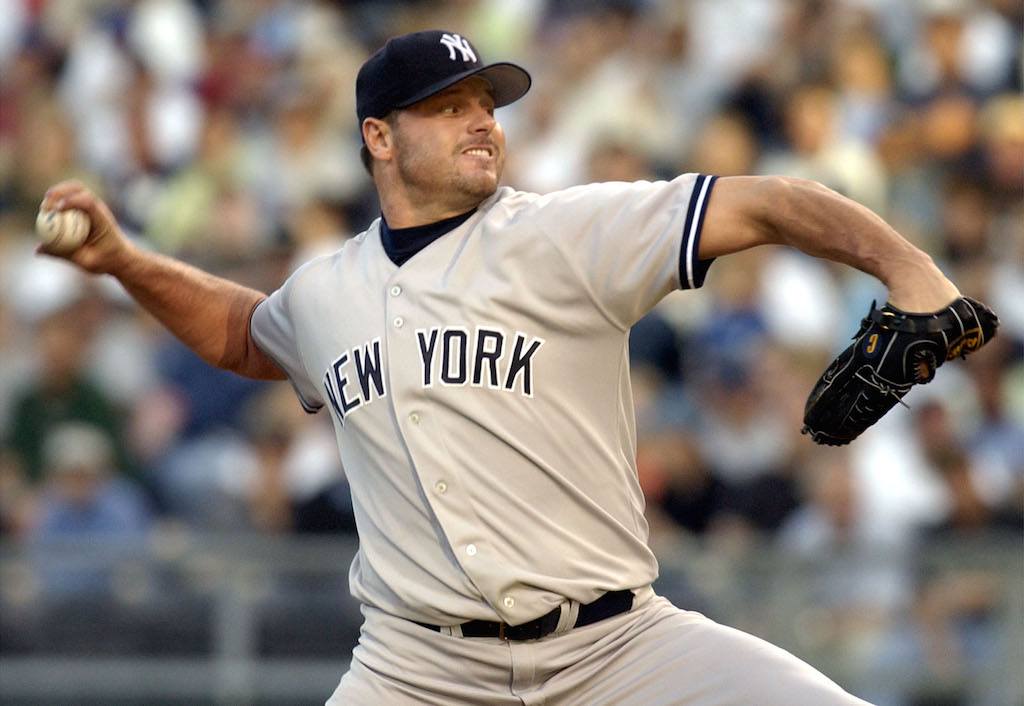 Pitcher Roger Clemens announced his retirement from baseball in 2003. Yet, he went on to pitch in the major leagues in 2004, 2005, 2006, and 2007, often with retirement (or speculation thereof) bridging the gaps between seasons.
Clemens won the 2004 NL Cy Young award as the best pitcher in the league after going 18-4 with Houston that year. He helped the 2005 Astros get to the World Series. Even after his retirement from the majors, Clemens and baseball were hard to separate. The fireballer pitched for the independent league Sugar Land Skeeters at age 50 in 2012.
James Harrison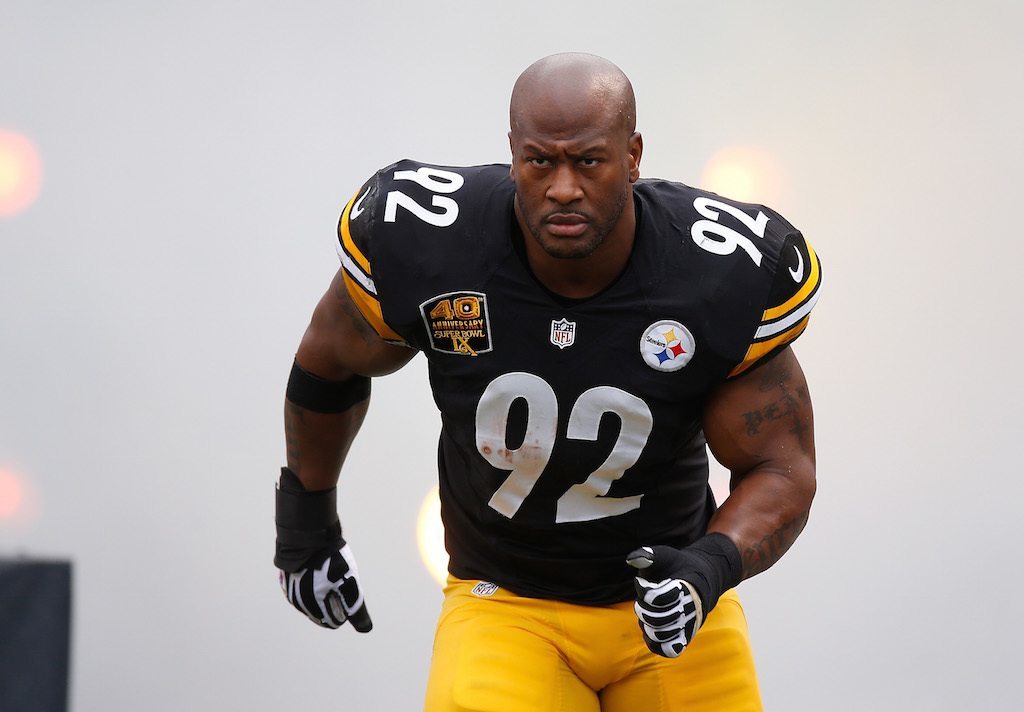 James Harrison originally announced his retirement from the NFL shortly before the 2014 season began. However, the Pittsburgh Steelers suffered multiple injuries at the linebacker position early in the season, and the 2008 NFL Defensive Player of the Year's retirement was short-lived. Harrison re-joined the Steelers after spending the 2013 season with the Cincinnati Bengals. The two-time Super Bowl Champion and four-time All-Pro is set to play his 15th NFL season in 2017.
Randall Cunningham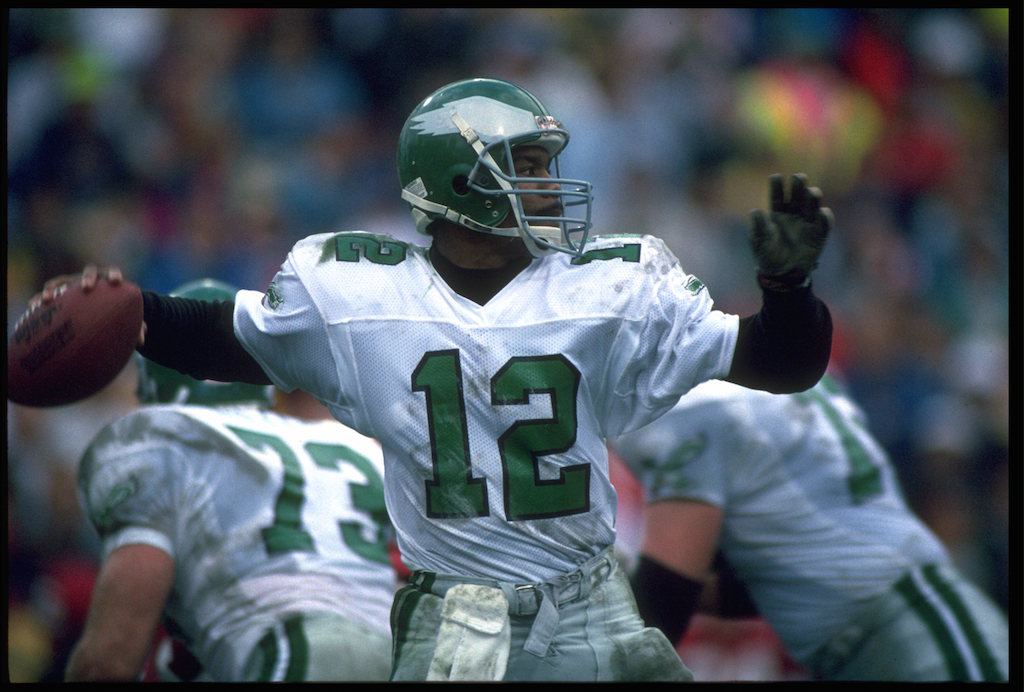 Quarterback Randall Cunningham retired from the NFL in 1996 after the Eagles released him. As it turned out, his best NFL season was yet to come. Cunningham returned to the league in 1997 with the Vikings and played five more years under center. In 1998, Cunningham led Minnesota to a 15-1 season and a trip to the NFC Championship Game, throwing for 3,704 yards and a career-high 34 touchdowns with a quarterback rating of 106 — his best ever.
Sugar Ray Leonard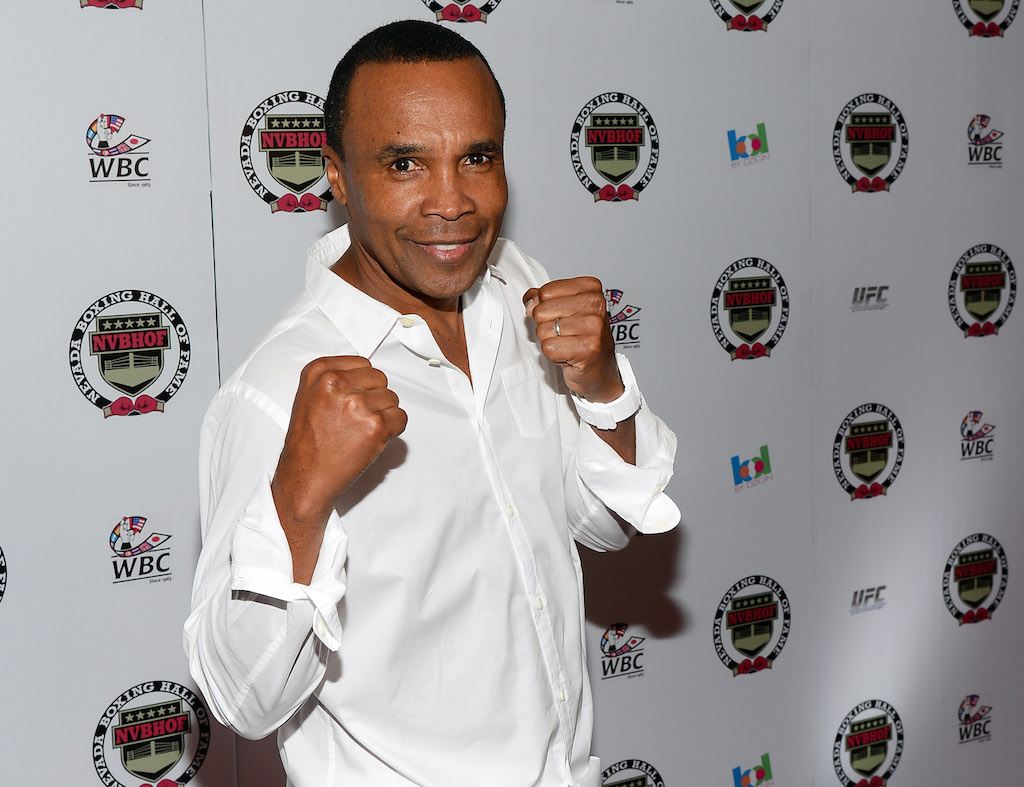 Boxer Sugar Ray Leonard retired and un-retired seemingly more times than we can count. From 1982–97, he announced his retirement on three separate occasions, only to return to the ring every time. He finally called it quits in 1997 after being knocked out by Hector Camacho in Atlantic City, New Jersey. Undoubtedly one of boxing's legendary fighters, Leonard's greatness often gets downplayed due to his performance at the tail end of his career.
Magic Johnson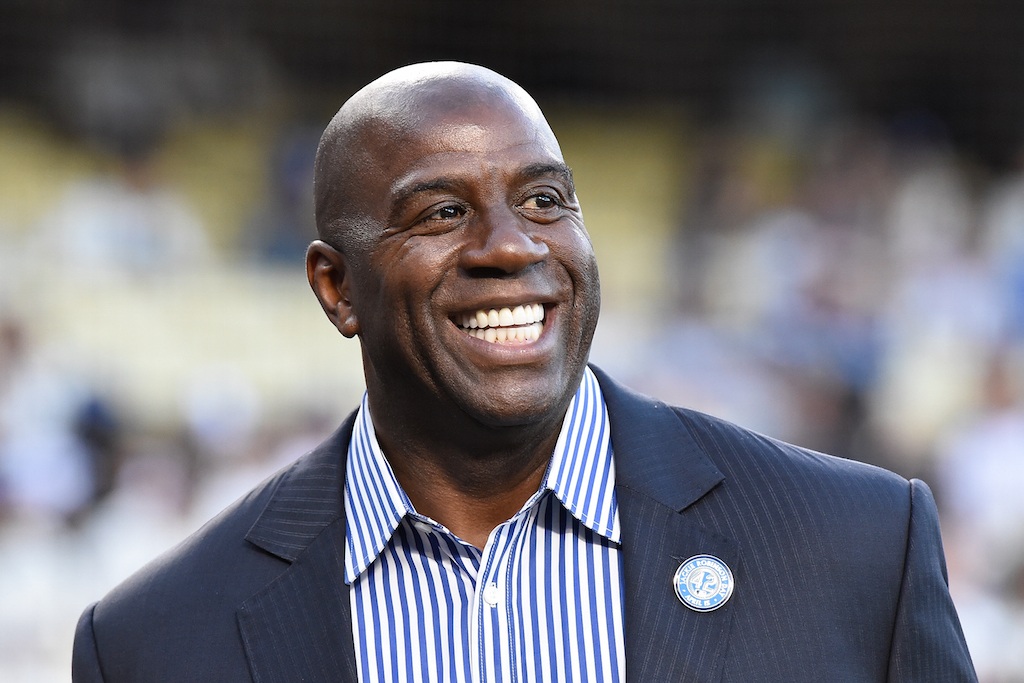 One of the most recognizable NBA superstars of all time stunned the world when he retired from the game in 1991 after announcing that he was HIV positive. Fellow NBA stars welcomed Magic Johnson back for the 1992 NBA All-Star Game. He earned the MVP award with a 25-point performance.
Before calling it quits, Johnson won five championships with the Los Angeles Lakers, and added a gold medal to his collection with a 1992 Olympics appearance on the original "Dream Team." A planned comeback for the 1992–93 regular season was scrapped in the preseason due to players' concerns about safety relating to Johnson's condition. The longtime Lakers point guard coached LA for a few games in 1994. Then, he returned to the court in 1996; Johnson played 32 games for the Lakers that year, averaging 14.6 points per game. Afterward, he finally retired for good.
Deion Sanders
The Washington Redskins spent big money on Deion Sanders as a free agent during the 2000 offseason. "Prime Time" went on to play just one season with the 'Skins before announcing his retirement in 2001. He briefly contemplated a comeback during the 2002 NFL season.
The 2011 Pro Football Hall of Fame inductee officially made a comeback for the 2004 season with the Baltimore Ravens. The cornerback largely just wanted to play with Ravens linebacker Ray Lewis, another NFL legend. Sanders played two seasons with the Ravens before officially retiring following the 2005 season.
Michael Jordan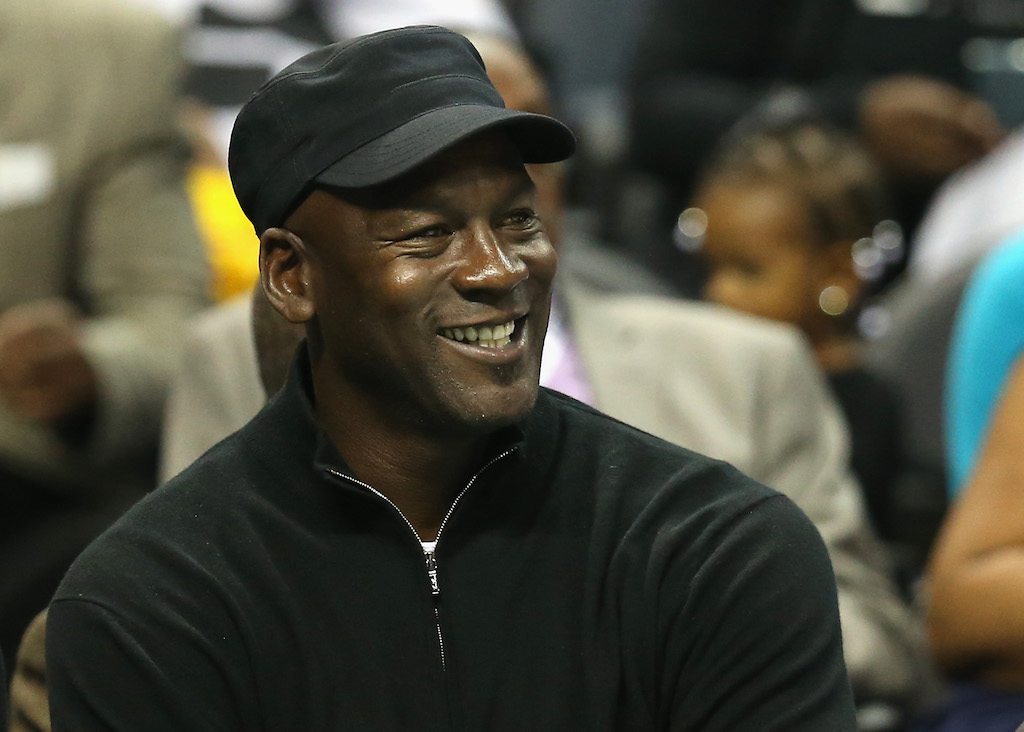 Two of the most famous sports un-retirements of all time belong to the greatest basketball player ever. Michael Jordan had not one, not two, but three different stints in the NBA. Jordan retired from the game in 1993 after winning a third straight title. Then, he spent most of 1994 attempting to play baseball for the Class AA Birmingham Barons, a Chicago White Sox farm team. Jordan hit .202 and struck out 114 times in 127 games.
He returned to the Bulls in March 1995, piling up three more championships (including a record-setting 72-10 team in 1995–96) before stepping away again. Jordan became part-owner of the Washington Wizards and eventually resumed his playing career in 2001 at age 38. M.J. played two years with the Wizards. In true Jordan fashion, he averaged at least 20 points per game during both seasons. Sadly, his team still missed the playoffs each time.
Mario Lemieux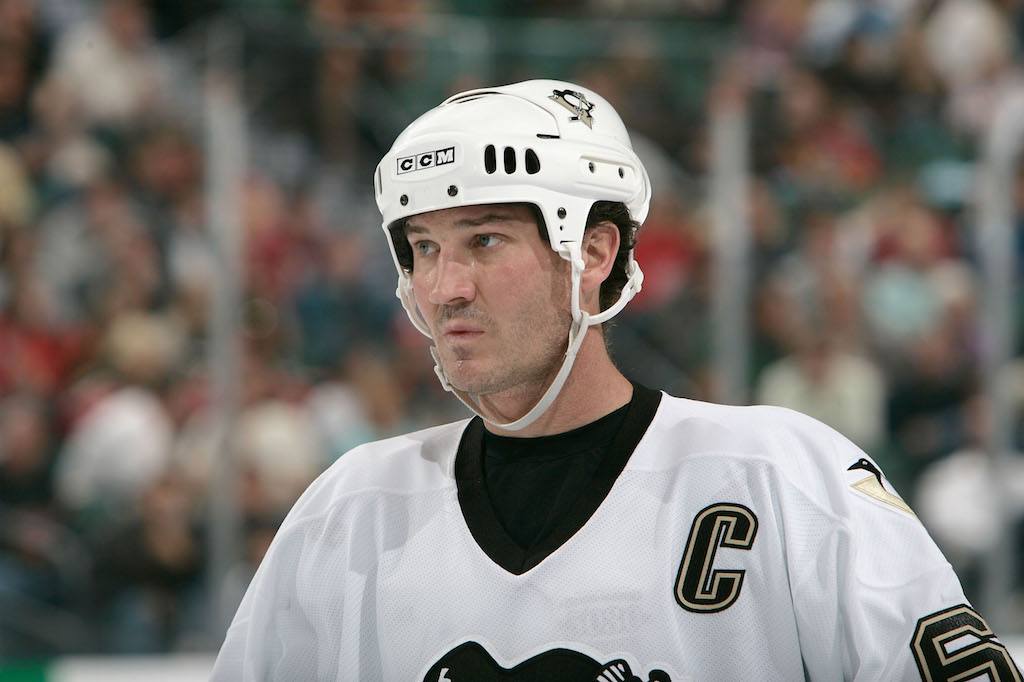 Pittsburgh Penguins legend Mario Lemieux retired from hockey in 1997. In 1999, he became part-owner of the franchise to help save the team from bankruptcy. Lemieux announced in 2000 that he would return to the ice, and quickly proved he was in fine form. The NHL legend scored goals in his first four games back, and the club advanced to the conference finals that season. Lemieux scored 77 goals and added 152 assists between 2000 and 2005. Then, he finally called it quits.
Pelé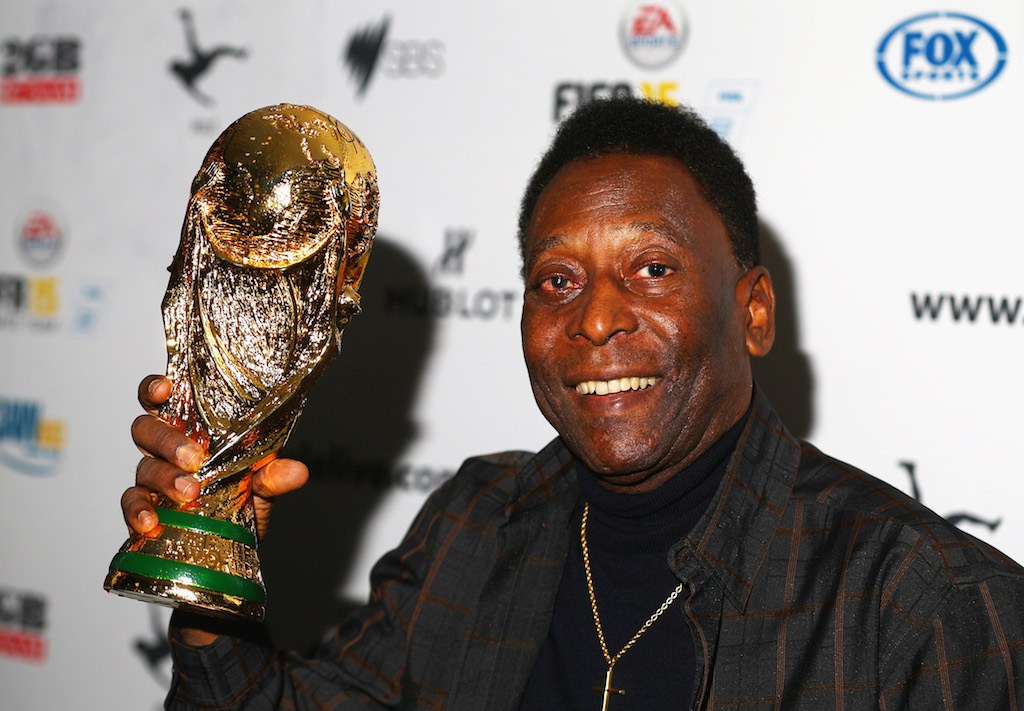 Pelé, arguably the most famous soccer player in history, initially retired from the sport in 1972. However, the Brazilian legend resumed his career in 1975 with the New York Cosmos, helping build the sport of soccer in the U.S. and eventually leading his club to a title in 1977. To put it in a way the 21st-century audience would understand, Pelé basically became the MLS version of David Beckham before there was MLS or David Beckham. His final match was an exhibition between Santos (the Brazilian club he spent much of his career with) and the Cosmos in 1977. Pelé played a half for each side.
Ricky Williams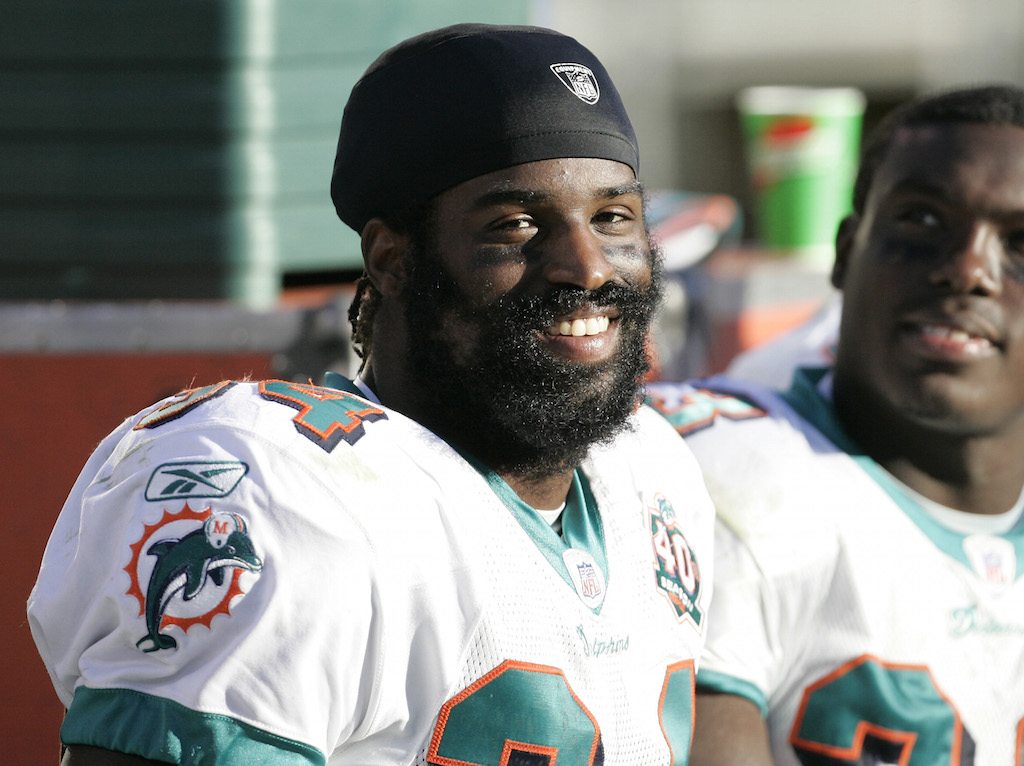 Ricky Williams failed multiple drug tests, which resulted in him facing a four-game suspension and $650,000 fine. Then, he decided to retire from the NFL two days before training camp began in 2004. He spent the next year studying holistic medicine in California and traveling the globe, before returning to the Miami Dolphins in July 2005. He served out his suspension before rushing for 743 yards and six touchdowns, splitting time with Ronnie Brown.
William failed another drug test, and this time the NFL suspended him for an entire season. Instead of retiring, the 1998 Heisman Trophy winner stuck it out. He played four more seasons in Miami before finishing his career with the Baltimore Ravens in 2011. ESPN documented Williams' story in a 30 For 30 titled "Run Ricky, Run."
Information courtesy of ESPN.