7 Athletes Who Endorsed Presidential Candidates in 2016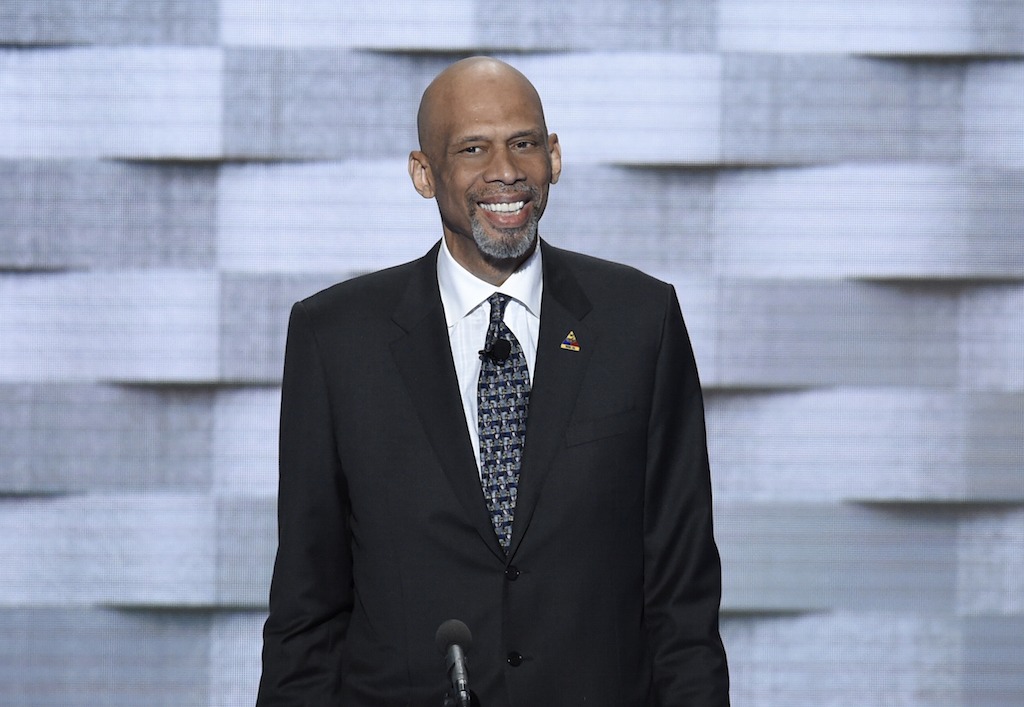 We've previously noted that, given his insane competitiveness, it makes total sense that Republican nominee for president Donald Trump would root for his favorite sports teams. But just because The Donald likes sports doesn't mean that everyone in that particular world is a fan of his.
At the Democratic National Convention, Hall of Fame center Kareem Abdul-Jabbar, one of the greatest players in NBA history, voiced his overwhelming support for Hillary Clinton by taking a shot at Trump. Said Jabbar as he introduced himself to the crowd: "Hello everyone, I'm Michael Jordan and I'm here with Hillary. I said that because I know Donald Trump couldn't tell the difference." Burn.
As you can plainly see, the former Los Angeles Lakers great is completely opposed to the idea of Donald Trump becoming the next President of the United States. That being said, not all athletes feel the same way. Plenty of great sports figures believe that Trump is the candidate who should hold the highest office in the land.
Now that both the Democrats and Republicans have officially selected their presidential nominees, it's all about the general election. While we can't tell you who will win between Clinton and Trump, we can tell you which athletes support which candidate. With that, here's a look at seven athletes who have given their presidential candidate endorsements in 2016.
1. Bobby Knight
Candidate: Donald Trump
Former Indiana Hoosiers basketball coach Bobby Knight believes that Donald Trump is by far the right person to be the next Commander in Chief. While endorsing Trump at a campaign rally in the state of Indiana, the legendary coach said the following: "I again thank you for the opportunity to coach basketball in this state, and now I give you the very best choice that's ever been made to take over as a president, I give you Donald Trump."
2. Michelle Kwan
Candidate: Hillary Clinton
Once upon a time, Michelle Kwan was an Olympic medalist figure skater. Now, she's all about Team Hillary. Aside from working at the State Department when Clinton was the Secretary of State, Kwan is now a full-fledged member of the Clinton campaign, focused on "directing campaign surrogates to engage voters on issues critical to working families." That's one way to make an impact.
3. Lou Holtz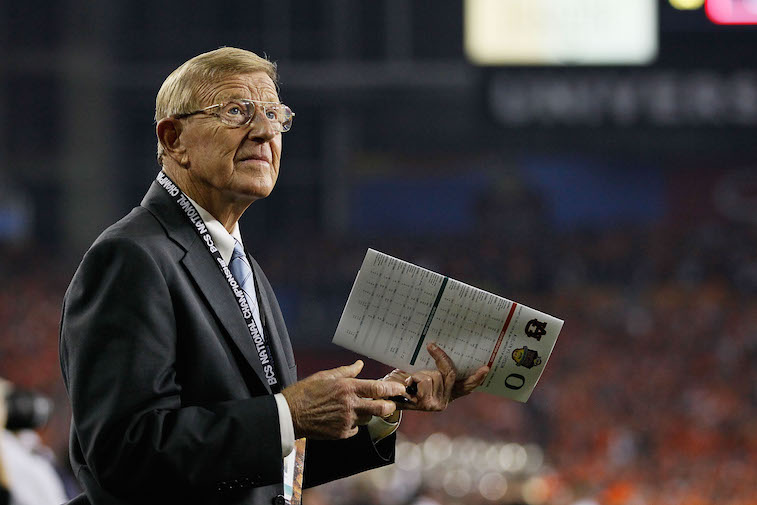 Candidate: Donald Trump
Former Notre Dame football coach Lou Holtz took to Twitter to make it known that he "wholeheartedly" backs Donald Trump for president. In the video, which he shared on The Donald's Twitter account, Holtz had this to say about the Republican nominee:
Greetings, I'm Lou Holtz, and I wholeheartedly endorse Donald Trump as the next president of the United States. There are nothing but winners in Indiana. The main reason I'm endorsing him is I've played his golf courses, I've stayed in his hotel, he does nothing but go first class in everything. He wants this country to be first class as well.

Thank you for listening.
We certainly listened, coach. But some of us aren't sure we got the message.
4. Jason Collins
Candidate: Hillary Clinton
At the Democratic National Convention, retired NBA player Jason Collins, who is most well-known for being the first openly gay active male athlete in a major American sports league, not only reaffirmed his overwhelming endorsement of Hillary Clinton for president, but he also noted how he privately came out to the Clinton family before telling the rest of the world on the cover of Sports Illustrated. After all, he's been friends with Chelsea since their days together at Stanford.
5. Jack Nicklaus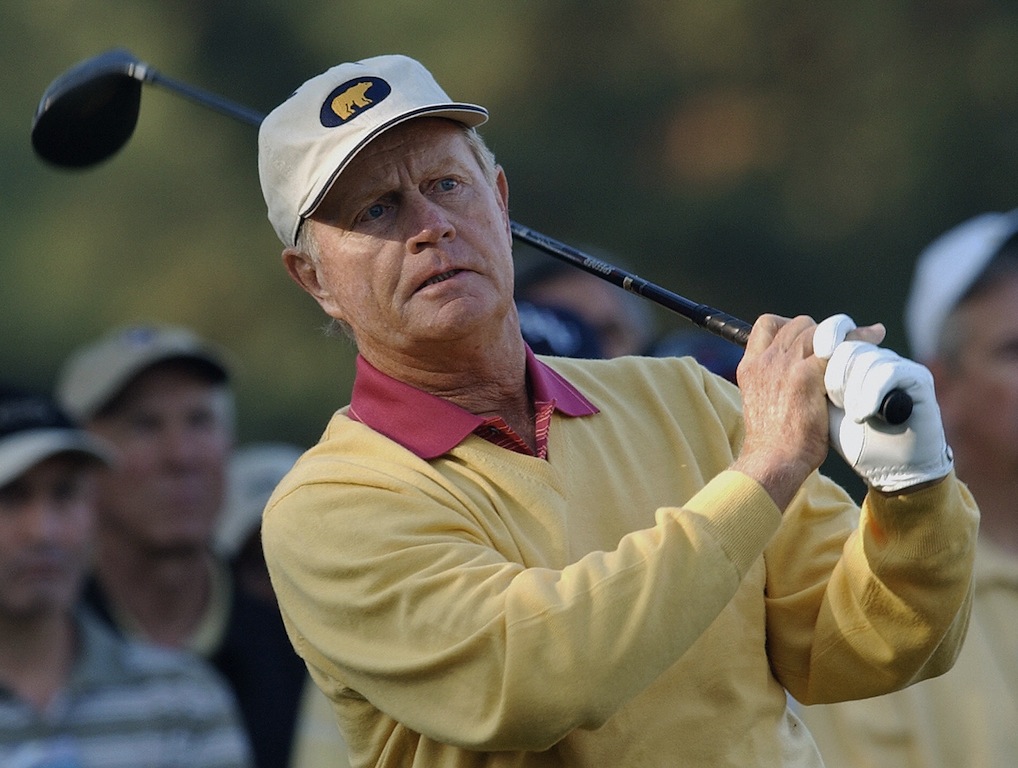 Candidate: Donald Trump
Jack Nicklaus, the greatest golfer in history, believes that Donald Trump is "awakening the country," and that's what we need in a president. Speaking with CBS, the Golden Bear had this to say about his endorsement of Trump:
I like what Donald has done. He's turning America upside-down. [He's] awakening the country. Is he as smooth and as politically correct as he should be? Probably not. But he'll learn. He's not stupid. He didn't get where he was being dumb. I like the guy. He's a good man. If he's the one that's on the ticket, then I'll be voting for him.
6. Abby Wambach
Candidate: Hillary Clinton
Since she's no longer scoring goals as a member of the United States Women's National Soccer Team, Abby Wambach opted to take her talents to a different team: Team Hillary.
While speaking at Cannes Lions on the topic of equal pay for women, Wambach had this to say about the Democratic nominee: "I think about Hillary getting into office, and the symbolism for any girl to see that and think she too could sit in the most powerful seat in the country. There's something very magical about that."
On top of that, she's also been stumping for Clinton since back in January.
7. Mike Tyson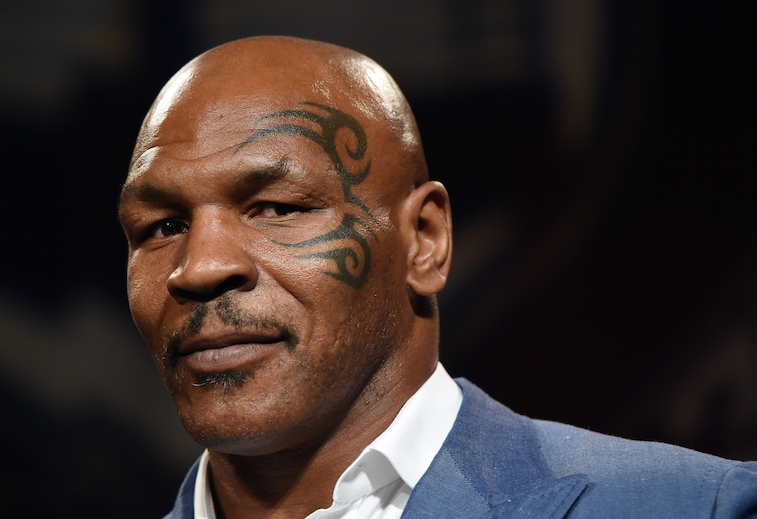 Candidate: Donald Trump
Former heavyweight champion of the world Mike Tyson wants to see Donald Trump in the Oval Office. His reason? Business.
During a conversation with HuffPost Live, Tyson had this to say about why Trump should be president: "Let's try something new. Let's run America like a business, where no colors matter. Whoever can do the job, gets the job."
Information courtesy of the Washington Post, CBSSports.com, and the Hollywood Reporter.