Donald Trump: 9 Athletes Who Supported the President-elect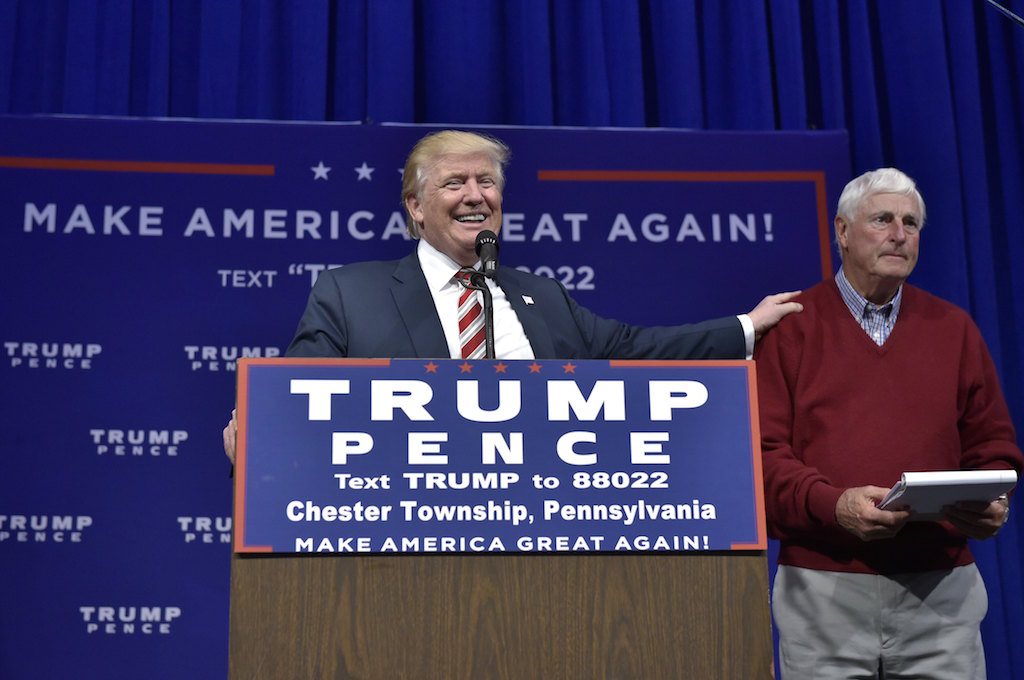 If you're sick and tired of seeing Donald Trump's face everywhere, you're in for some bad news. As much as it plagues us to admit, The Donald isn't going anywhere anytime soon; as he was elected to become the 45th President of the United States of America.
Obviously, this was a contentious election and emotions have run high on both sides. In some cases, athletes decided to support the Democratic nominee, Hillary Clinton. That's their right, of course, as athletes are still private citizens who can give endorsements as they see fit (and, obviously, don't have to support anyone at all), but here we decided to take a look at which athletes have gone out of their way to publicly support a candidate. In this particular case, these nine individuals are all about Team Trump.
1. John Daly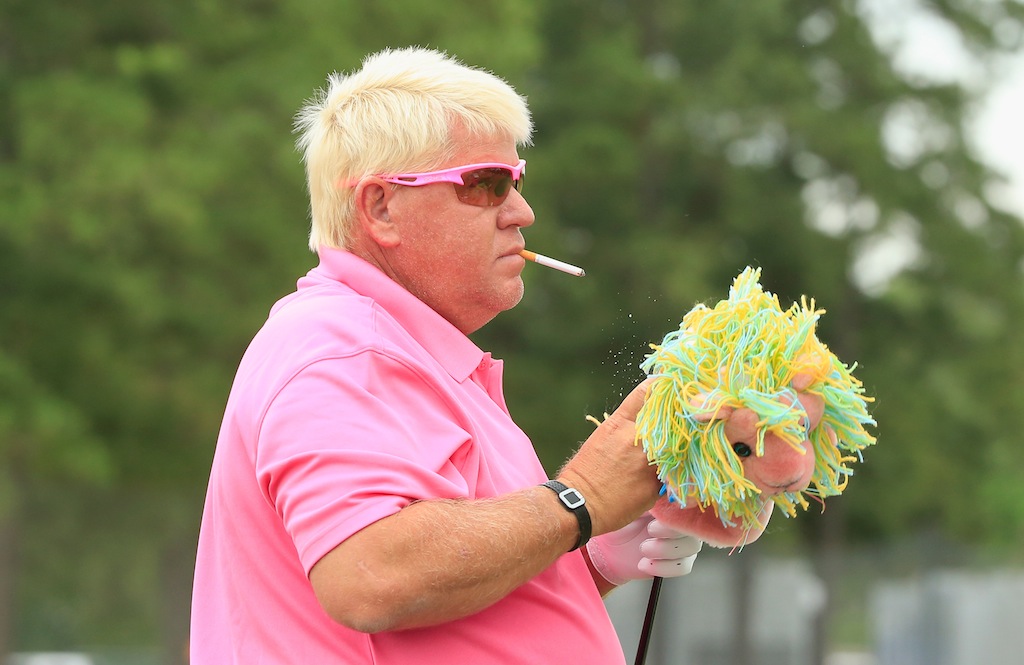 Many people know golfer John Daly more for his flashy outfits than his political affiliation. However, once Donald Trump threw his hat in the presidential ring, those two things went hand in hand. After all, as Daly notes, Trump isn't about politics, he's about business. Of course, if the golfer's initial endorsement isn't glowing enough for you, there's plenty more where that came from.
During a conference call back in May, Daly wasn't shy in expressing his overwhelming support for a Trump presidency:
Well, I've known Donald forever, and I know the bad things they say about Donald Trump is not true because I've known him as a friend for so long. I've seen what he's done for all types of people. I know how many people call him a racist and all this, and it just makes me sick because he's not. I've known him too long. I've seen what he does with kids, I know what he does with charities, and the thing I love about Donald, it's time this country is run by a businessman and not people with their hands out, and Donald doesn't have his hands out.

I not only consider him as a friend, but if people get to know Donald Trump, I think they'll know what I'm talking about. He's one of the greatest human beings I've ever met in my life, and I love him as a dear friend, and you're dang right he'll get my vote.
2. Dennis Rodman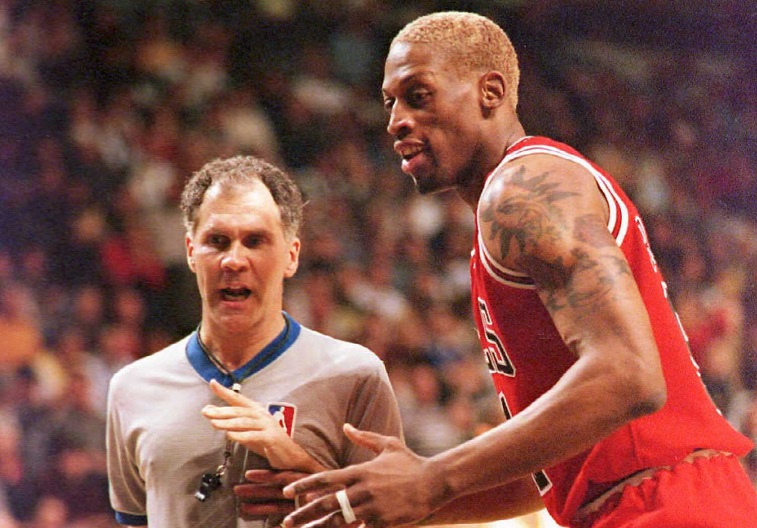 Dennis Rodman is another athlete who cites Trump's business acumen — and lack of political experience — as a real reason why he should become the next Commander in Chief. If this was a discussion on what it takes to be a force on the boards and a pesky top-flight defender, we'd be happy to take the NBA Hall of Famer's opinion seriously. However, given Rodman's questionable decisions over the years, especially as they pertain to international relations, we think we'll take a pass on this one.
3. Terrell Owens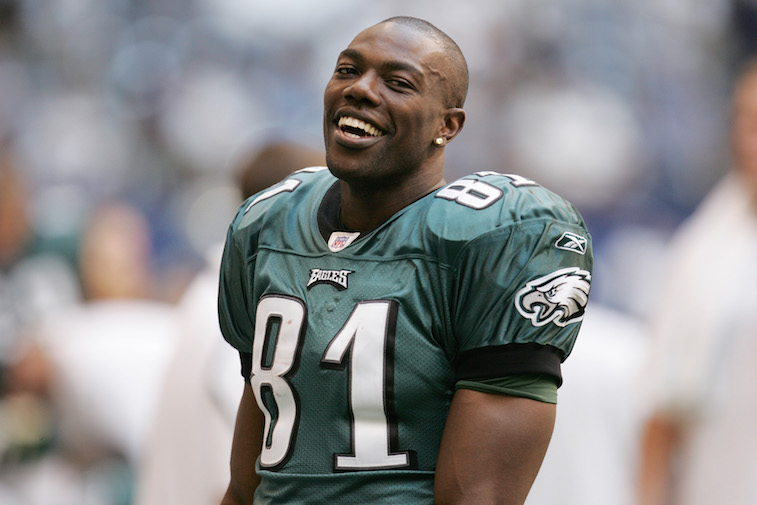 Speaking of "pass," former NFL wideout Terrell Owens is another controversial athlete who strongly supports Trump's bid for the presidency. In fact, while speaking with TMZ, T.O. cited the following reasons for why he's standing behind The Donald:
This may be what the country needs and Trump … he's a guy who won't put up with B.S. and has what it takes to change how government is run.

With that being said, Trump … YOU'RE HIRED.
Talk about a convincing argument.
4. Mike Ditka

Mike Ditka may have opted not to speak at the Republican National Convention, but that doesn't mean the former Chicago Bears head coach isn't going all in on Team Trump. Per a past conversation with Sporting News, it's actually the exact opposite: "I support Trump all the way, I really do. I just don't think that's where I belong, in Cleveland right now, I really don't."
5. Lou Holtz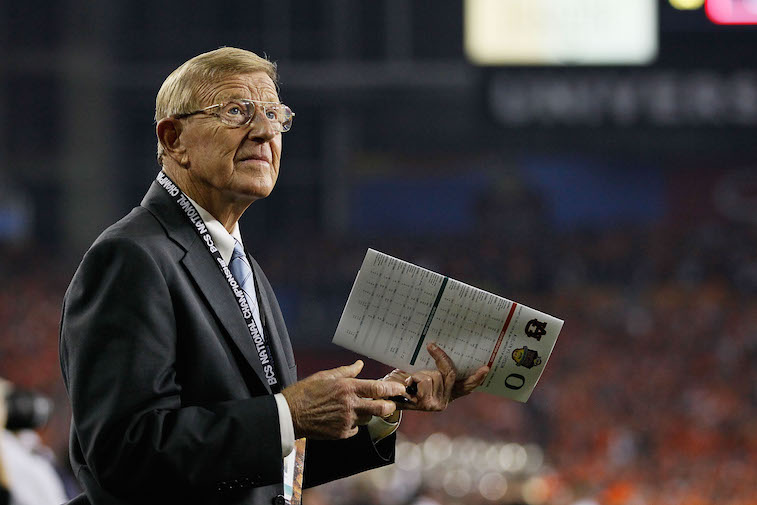 Former Notre Dame football coach Lou Holtz believes Trump should be the next President of the United States. Ironically, his reasoning involved the use of a word that isn't associated with the real estate mogul as of late: class.
In a video shared on Trump's Twitter account, Holtz had the following to say about the Republican nominee:
Greetings, I'm Lou Holtz, and I wholeheartedly endorse Donald Trump as the next president of the United States. There are nothing but winners in Indiana. The main reason I'm endorsing him is I've played his golf courses, I've stayed in his hotel, he does nothing but go first class in everything. He wants this country to be first class as well.

Thank you for listening.
6. Rex Ryan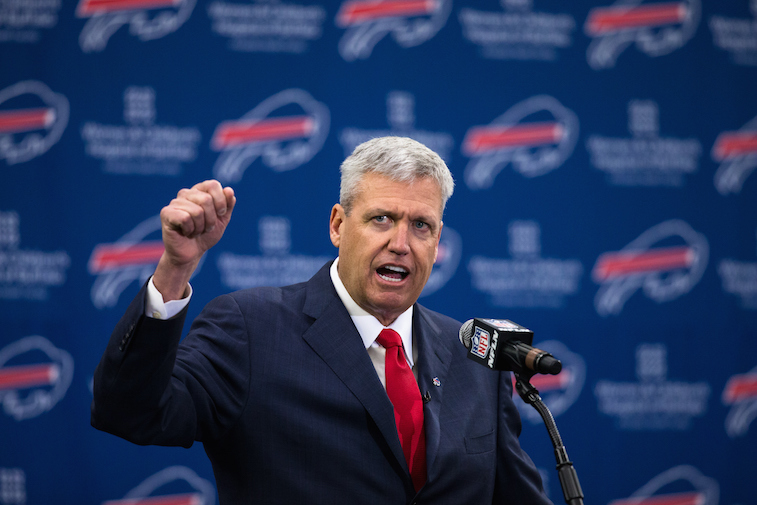 If Buffalo Bills head coach Rex Ryan eventually finds himself out of a job, he may not be on the unemployment line long. No, we're not talking about him getting another head-coaching gig (that would be ludicrous), we're talking about the possibility of getting hired by The Donald. After all, while Ryan didn't officially "endorse" the Republican nominee when introducing him at a rally in Buffalo, he did make it known that he "supports" him; because clearly there's a difference. Oh, Rex. You never learn.
7. Bobby Knight
Unless you've been living under a rock, you know that Bobby Knight is a major Donald Trump supporter. Of course, after watching Knight's endorsement of the Republican nominee, it's fair to wonder if the former Indiana Hoosiers men's basketball coach drank a little too much of the "Team Trump" Kool-Aid. After all, when speaking about Trump, Knight said the following: "You folks are taking a look at the most prepared man in history to step in as president of the United States, that man right there." Like we said, he probably came on a bit too strong there.
8. Mike Tyson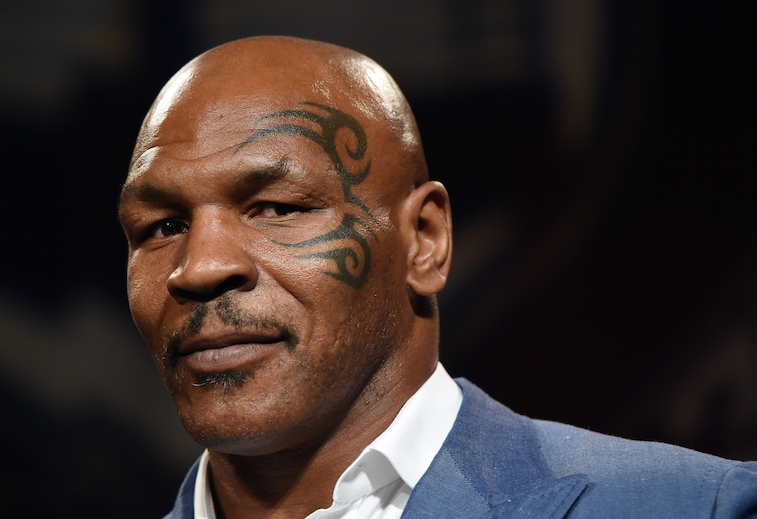 Like so many athletes before him, former heavyweight champ Mike Tyson believes "business" is what makes Trump the right candidate to sit in the Oval Office. During an interview with HuffPost Live, Iron Mike had this to say about why a Trump presidency makes sense: "Let's try something new. Let's run America like a business, where no colors matter. Whoever can do the job, gets the job."
9. Jack Nicklaus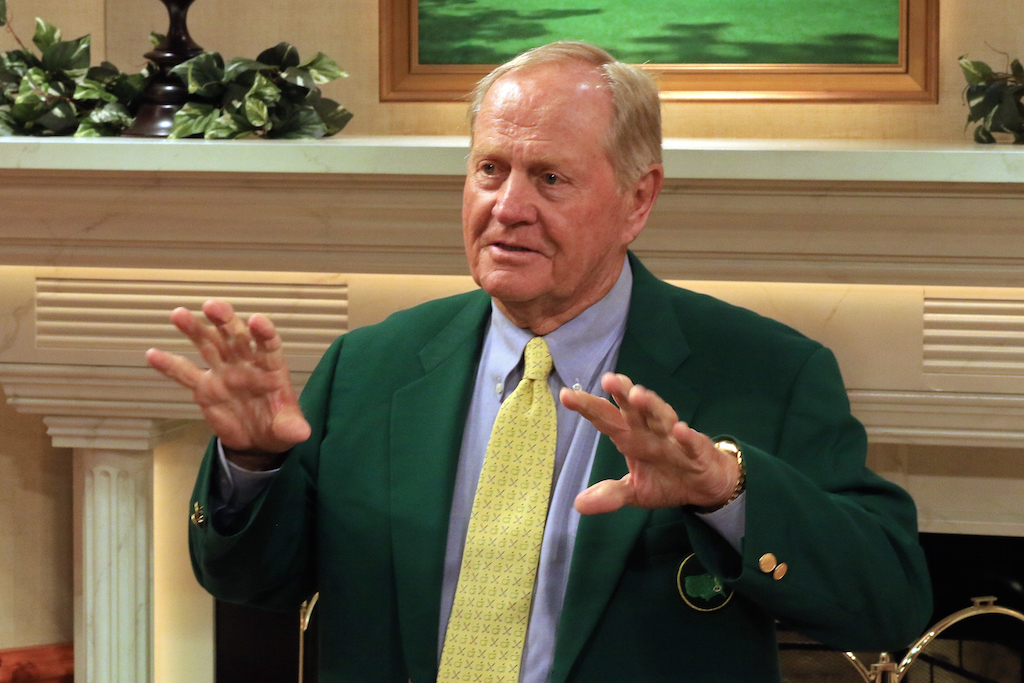 It's one thing to have Daly on your side, it's a whole other thing to have the support of the greatest golfer in the history of the game. But that's exactly what Trump has, as Jack Nicklaus, during a conversation with CBS, formerly endorsed the Republican nominee:
I like what Donald has done. He's turning America upside-down. [He's] awakening the country. Is he as smooth and as politically correct as he should be? Probably not. But he'll learn. He's not stupid. He didn't get where he was being dumb. I like the guy. He's a good man. If he's the one that's on the ticket, then I'll be voting for him.
Information courtesy of CBS Sports, Sporting News, and the Washington Post.