These Athletes Prove That Donald Trump Is Lying About His Weight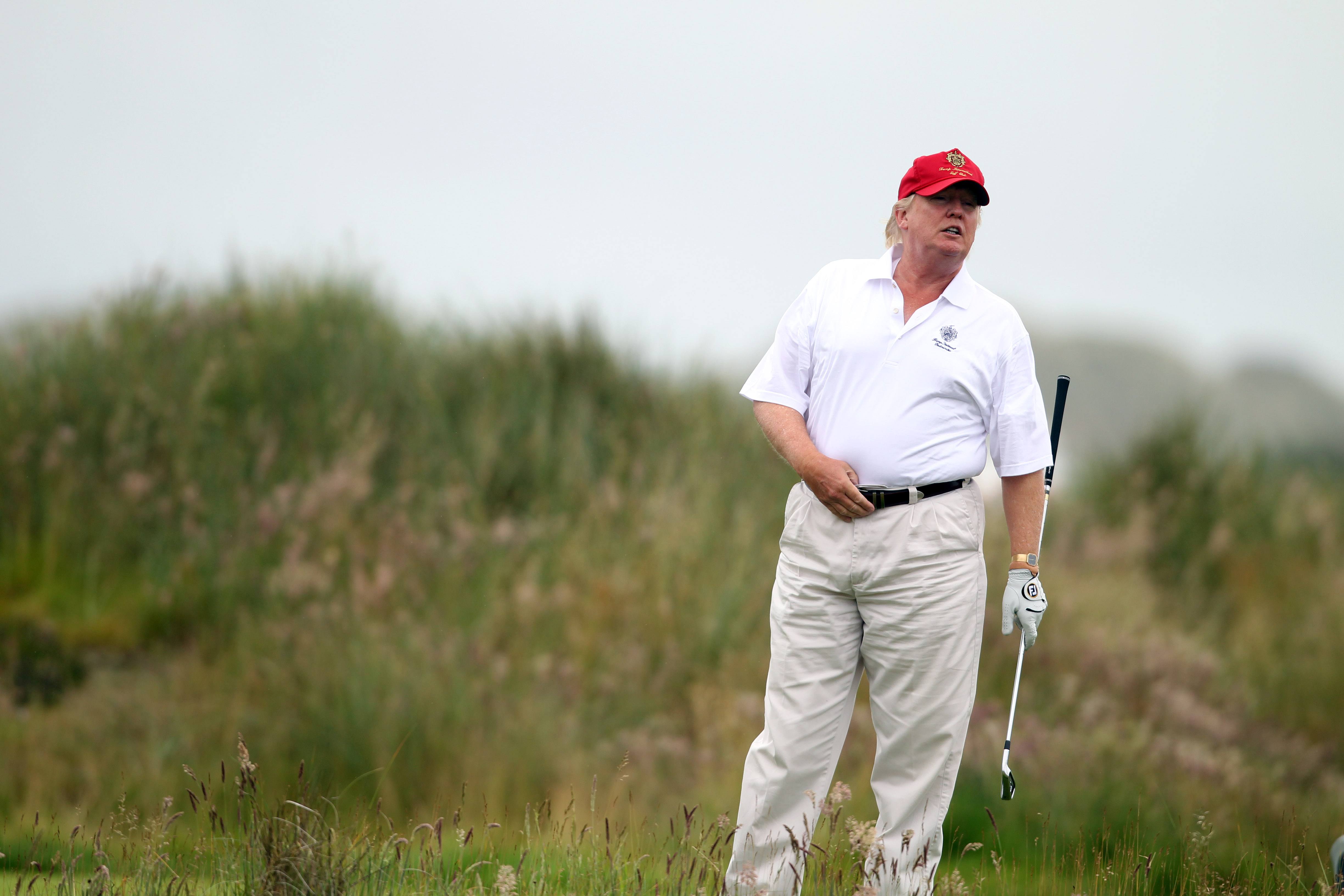 Donald Trump, the 71-year-old President of the United States, was checked out by White House doctor Ronny Jackson and determined to be in excellent health. That comes as somewhat of a surprise to most, considering Trump's questionable diet and lack of exercise routine. But the bigger surprise is that the doctor claims President Trump weighed in at 239 pounds while standing 6-foot-3. You don't have to work for a carnival to have guessed his weight would be a bit higher than that.
It's no secret that muscle weighs more than fat, but comparing Trump with this handful of professional athletes puts in better perspective just exactly why 239 is such a head-scratching number. Here are a bunch of athletes that supposedly outweigh Trump by a significant amount.
1. Ryan Howard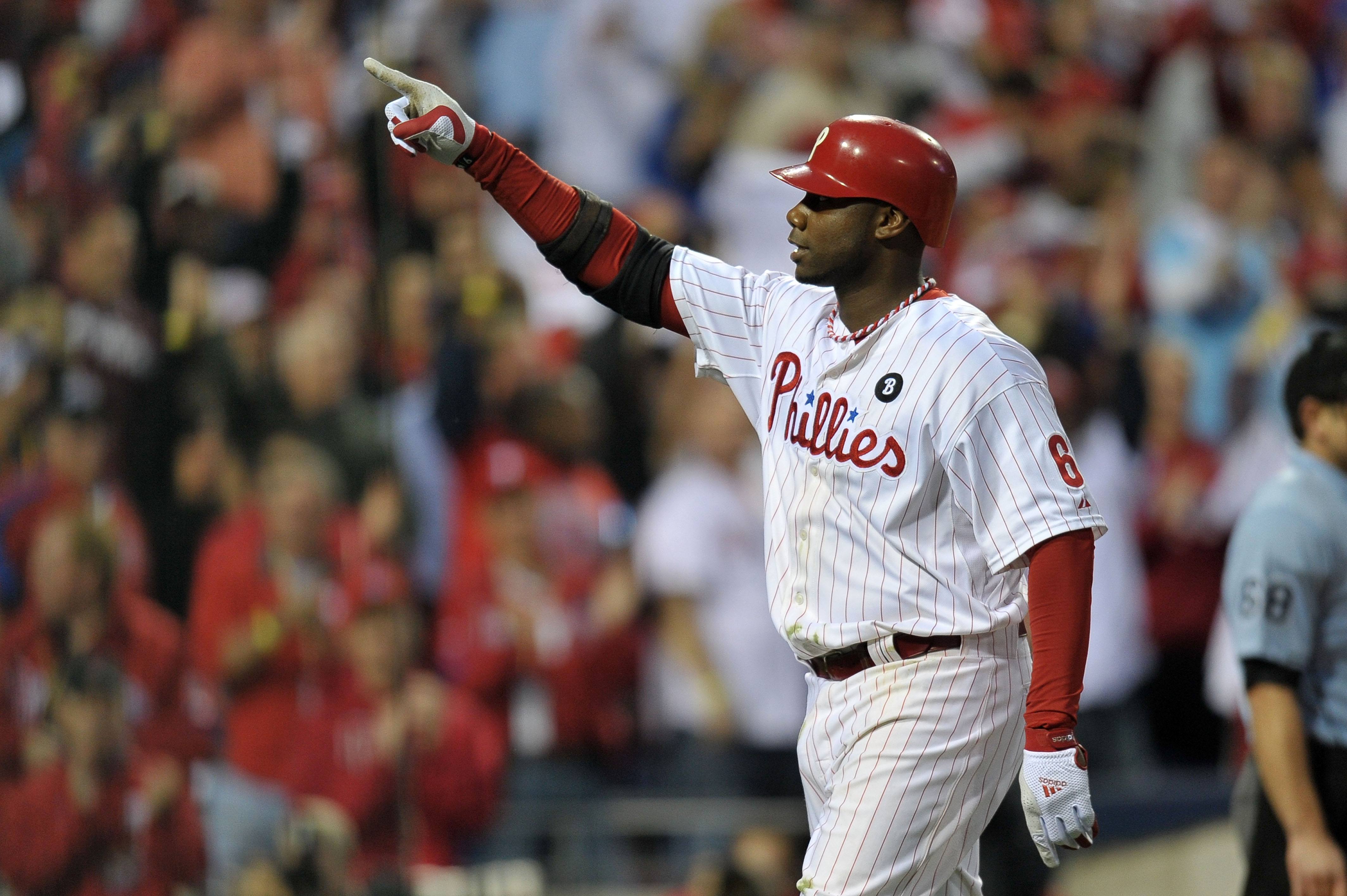 Former Philadelphia Phillies first baseman Ryan Howard checks in at 6-foot-4 and 250 pounds. That puts him an inch taller than Trump, but also 11 pounds heavier. Howard was never considered slim during the course of his career, but the slugger also is in good enough shape to play baseball for a living. Despite the major difference in body type, it's conceivable that Howard and Trump could be in the same weight range. But Howard outweighing Trump by this margin? Nah.
2. Juan Nicasio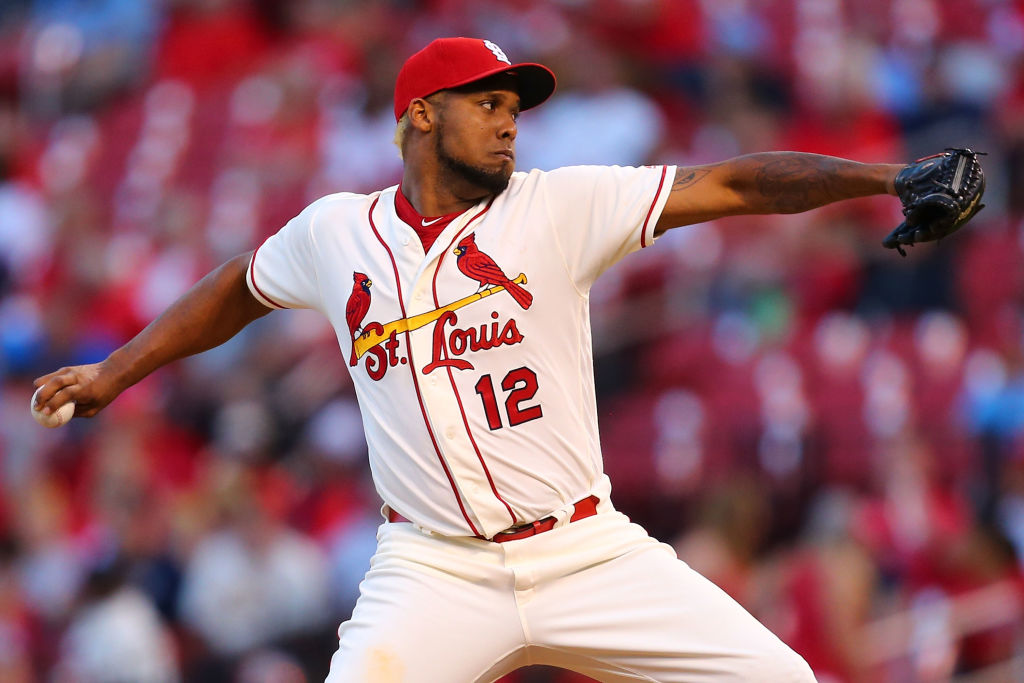 Howard may be known for being on the bigger side, but take the case of St. Louis Cardinals reliever Juan Nicasio. Check him out. He's muscular, maybe has a little bit of a belly on him. But overall, Nicasio is a top-notch athlete with a 99-miles-per-hour fastball. But he checks in at 6-foot-4, 252 pounds, which is an inch taller than the president and 13 pounds heavier. Again we ask, what? An argument can at least be made with Howard, but Nicasio? Not even close to the same as Trump.
3. Hyun-Jin Ryu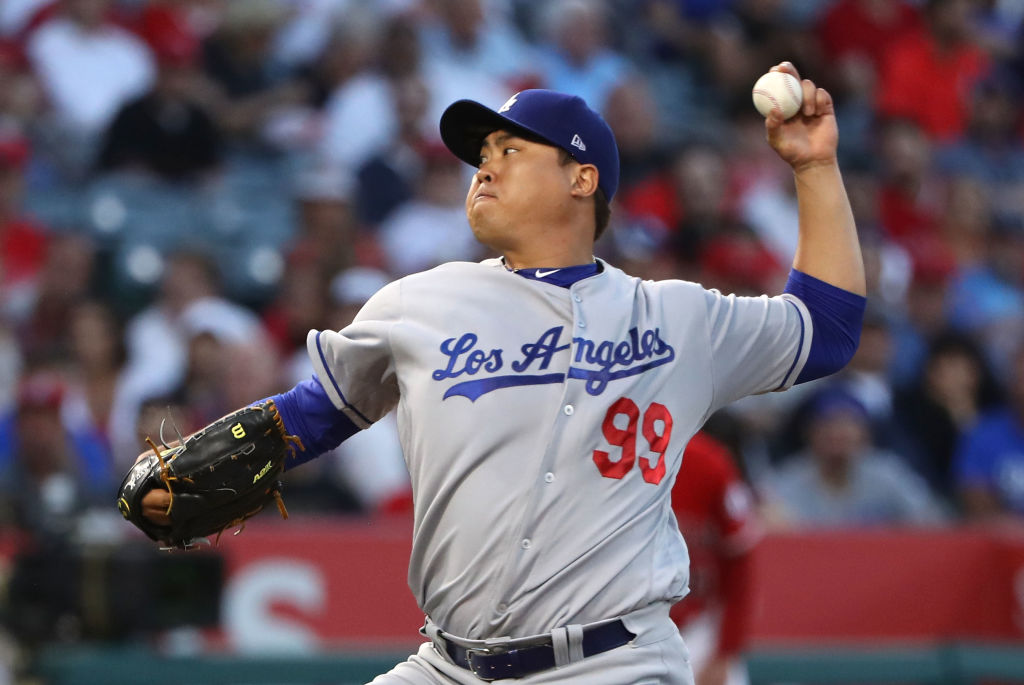 Los Angeles Dodgers left-handed pitcher Hyun-Jin Ryu is not a thin man. His chubby face is a fit with the rest of his body, but nobody ever claimed that you have to have Mike Trout's body to be able to play Major League Baseball. Ryu's 6-foot-3, 250 pounds is perfectly acceptable for guys that throw left-handed and have good stuff. But considering that he's exactly the same height as Trump, is it reasonable to believe that he outdoes the 71-year-old by 11 pounds? No, it is not.
4. Cliff Avril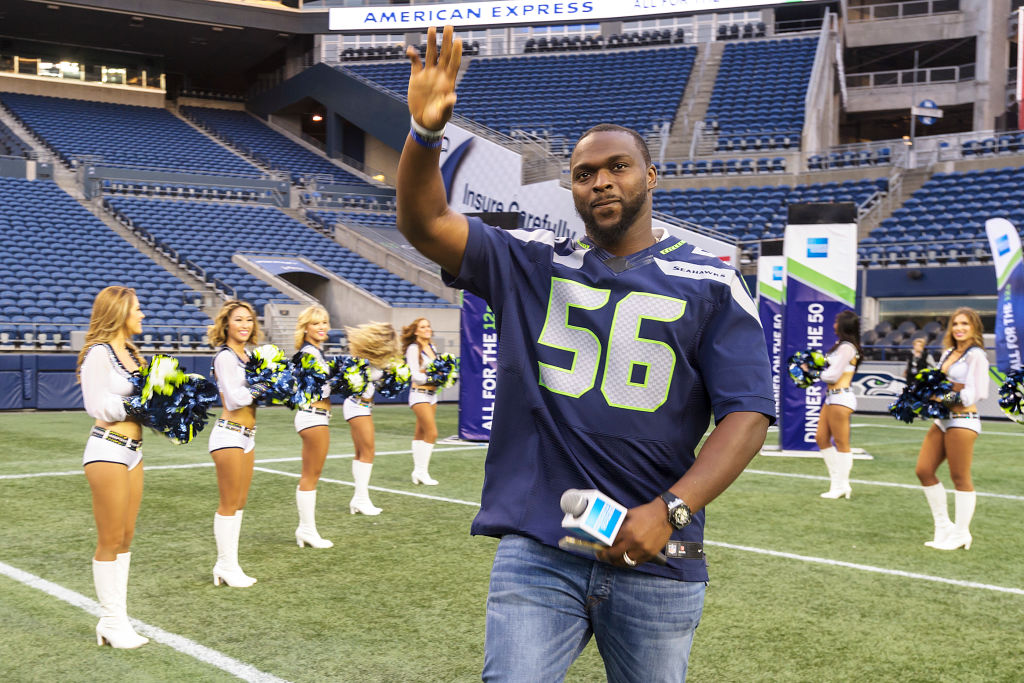 This is where things take a major turn toward the ridiculous. Seattle Seahawks star defensive end Cliff Avril stands 6-foot-3, the same as Donald Trump. But he weighs in at 252, which is 13 pounds heavier than the president. Look at Avril. Look at him! We'll point out again that muscle weighs more than fat, and there is no doubt that Avril has plenty of muscle on his body. But look at him! There's no chance he weighs more than Trump.
5. Ben Watson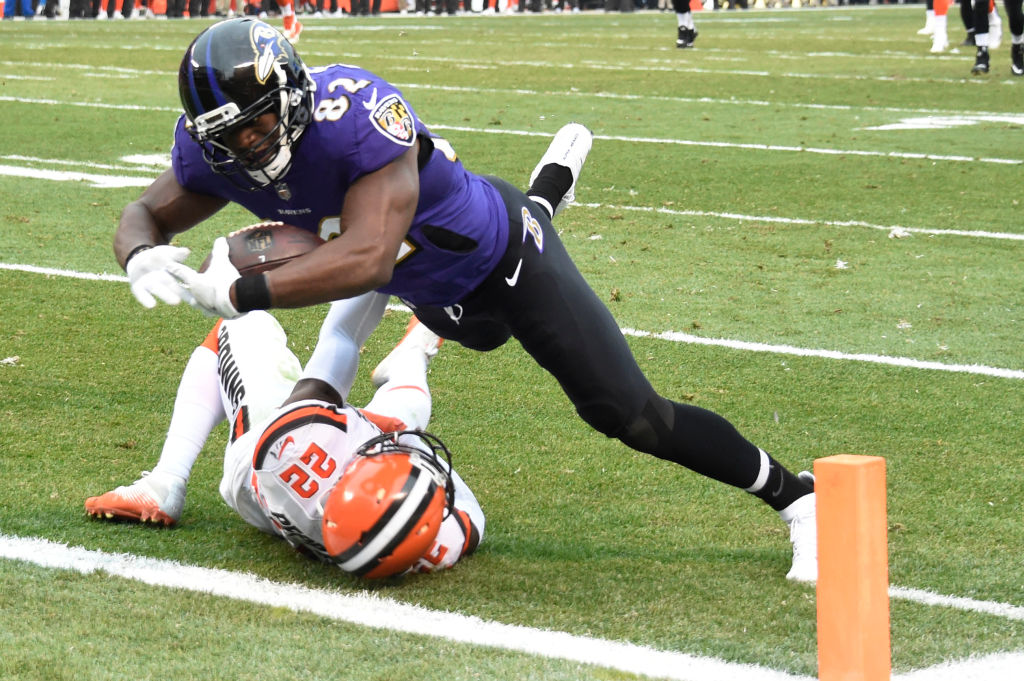 Ben Watson is a 37-year-old tight end for the Baltimore Orioles. That's about as close to Trump as anyone on this list gets in the age category. Watson also stands the same height as Trump, but checks in at 255 — 16 pounds heavier than the president. For reference, Watson is the one in the purple uniform. You know, the skinny, muscular guy diving over the defender into the end zone. Was Watson holding a pug while he was on the scale?
6. Jose Abreu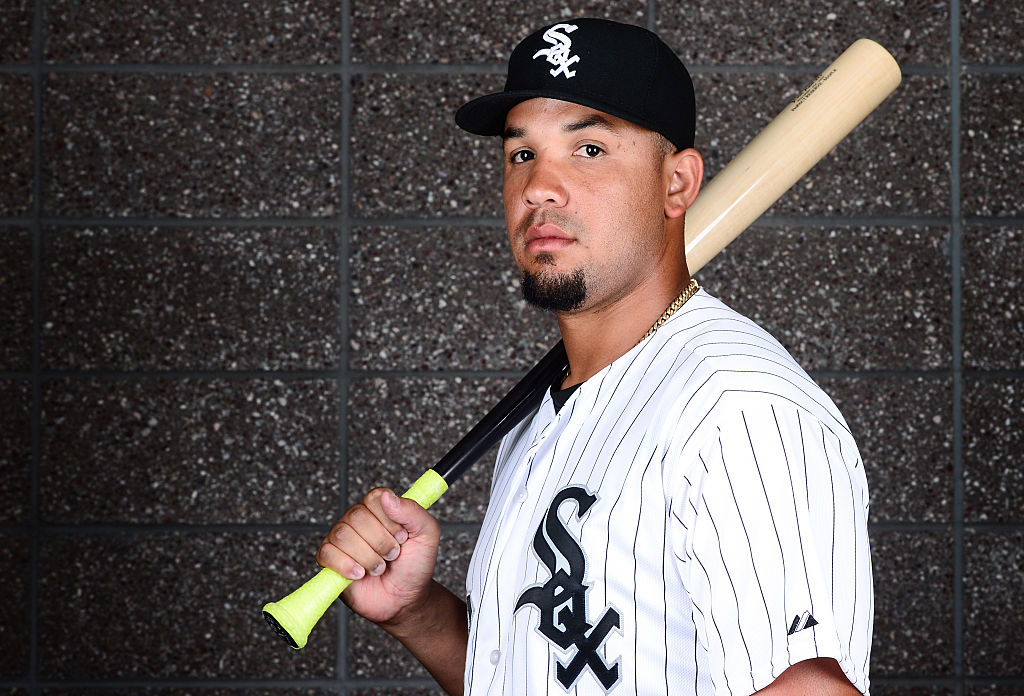 White Sox slugger Jose Abreu also weighs in at 6-foot-3, 255, which is one pug more than Trump. Abreu is another player that most wouldn't mistake for an Olympic sprinter, but he's a strong man. Abreu has slugged 30 or more home runs in three of his four MLB seasons, and he's in good enough shape to have batted .301 in his short career. To be direct, Abreu can't possibly weigh that much more than Trump.
7. Dwayne Allen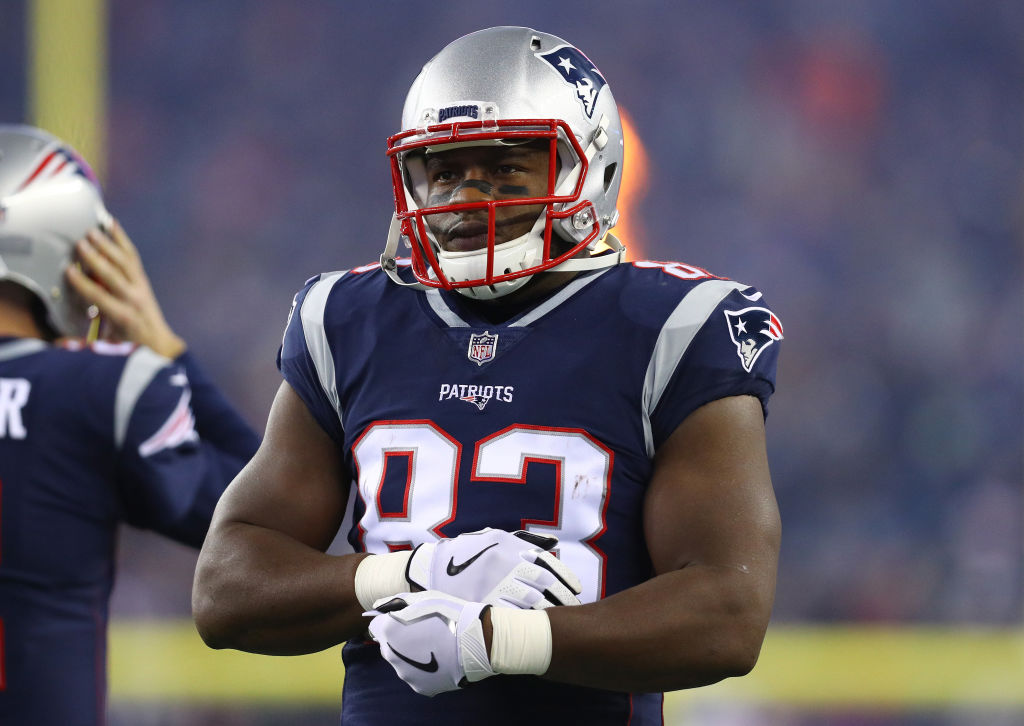 In his first year with the New England Patriots, tight end Dwayne Allen was a bit of a disappointment. After making 35 receptions — including six touchdowns — last season, Allen recorded just 10 catches and one touchdown in 2017. It's clear that, in addition to some serious guns, Allen has a bit of meat on his bones. Like the previous two athletes, Allen stands 6-foot-3 and 255 pounds. Like all the athletes on this list, there's no way that he has that much weight on Trump.
8. Matt Adams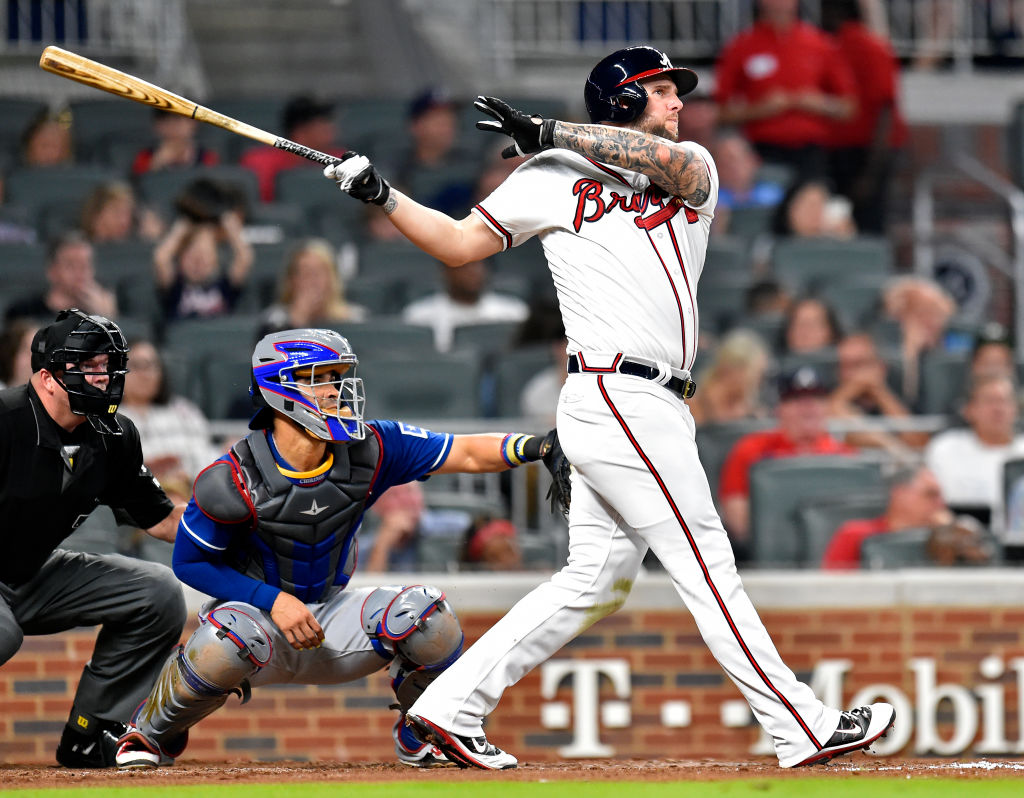 If you thought the players at 255 pounds were outrageous to compare with Trump, check out Matt Adams. The former Atlanta Braves first baseman is 6-foot-3 and 260 pounds, making him 21 pounds heavier than the president. There's no hiding that Adams has been known throughout his career for being a bit on the husky side, which a first baseman can usually get away with. In fact, a segment of fans casually referred to him as "Fat Adams" when he played for the St. Louis Cardinals. But 21 pounds more than Trump? Please.
9. Justin Bour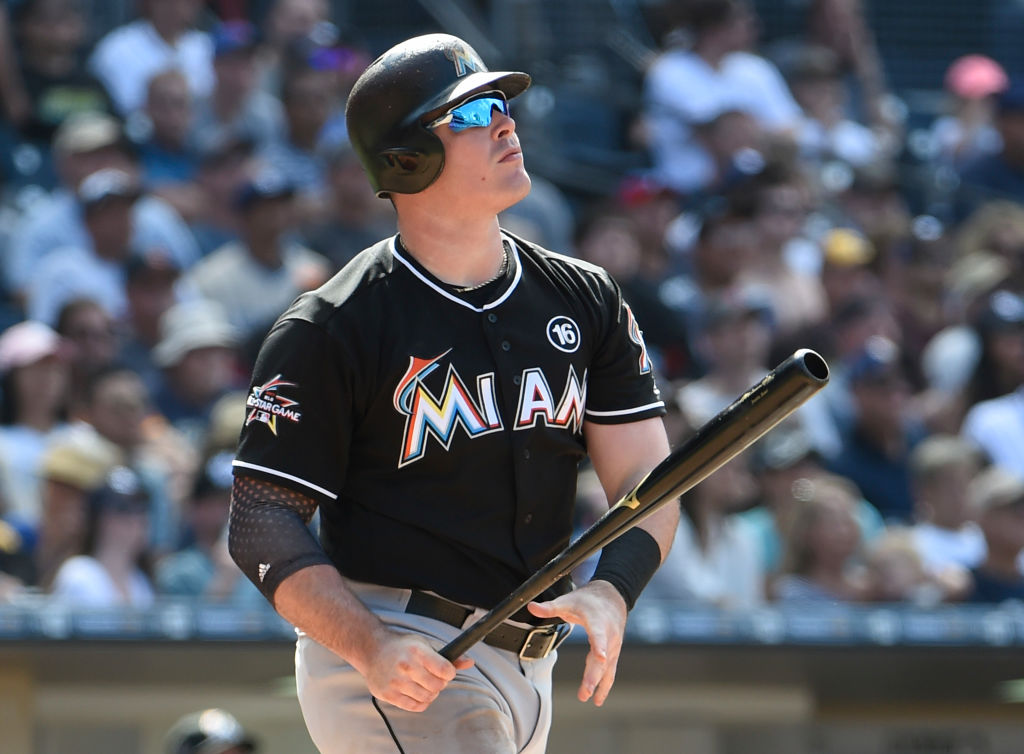 And here, we come to Miami Marlins first baseman Justin Bour. This one is practically absurd. At 6-foot-3, 265 pounds, Bour stands face to face with Trump and apparently outweighs him by 26 pounds. Like Adams, Bour is a big boy. You would have to be to put on the kind of show that he did during the 2017 Home Run Derby. But no way does he have 26 pounds on the president.
It wouldn't surprise anyone to learn that Trump or the White House doctor fudged his weight, for whatever reason. Maybe he just wanted to appear in better shape, for the good of the nation in the eyes of its enemies. Or maybe he's just undeniably vain. Who's to say what's right? The only thing we really know is that there's no way he only weighs 239 pounds, which would put him well below the weight of several successful athletes.