12 Athletes Who Should Have Retired Sooner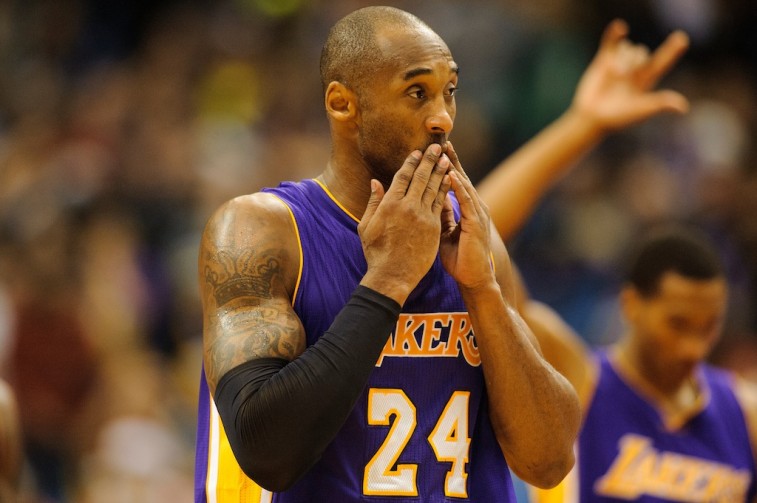 Kobe Bryant retired from the NBA. Unless you've been living under a rock, you know that. Right up until he did, though, there was the lingering question of whether or not Kobe, playing objectively bad basketball on an objectively bad team, would throw in the towel. People talked about it, of course. Sometimes even with him. Prior to the start of the season, in a phone interview with Yahoo Sports' Marc Spears, the Los Angeles Lakers star refused to say one way or the other.
We haven't set anything in stone and I've talked about it before. But could this be the last [season]? Absolutely. It's tough to decide. It's really tough to make those types of decisions. Players I have spoken to say, "Kobe you will know."

I'm making this very simple. Either I like playing the game and going through this process or I don't. I try to strip it down to the simplest form. Either I like playing some more or I don't. But I think that decision needs to be made after the season. It's hard to make a decision like that before the season.
Kobe is a smart dude, and right up until he was ready to announce his retirement, he had no intention of giving anything away.
It's not easy to walk away from the game. Even when all the signs tell you to. Players have so much rooted in their professional careers that realizing it's over is a hard pill to swallow. Some retired athletes simply hung around the game too long. For a lot of these individuals, it didn't tarnish their legacies. However, that doesn't mean it wasn't unbearable for the rest of us to watch.
With that, here's a look at 12 retired athletes who should've called it quits sooner.
1. Rickey Henderson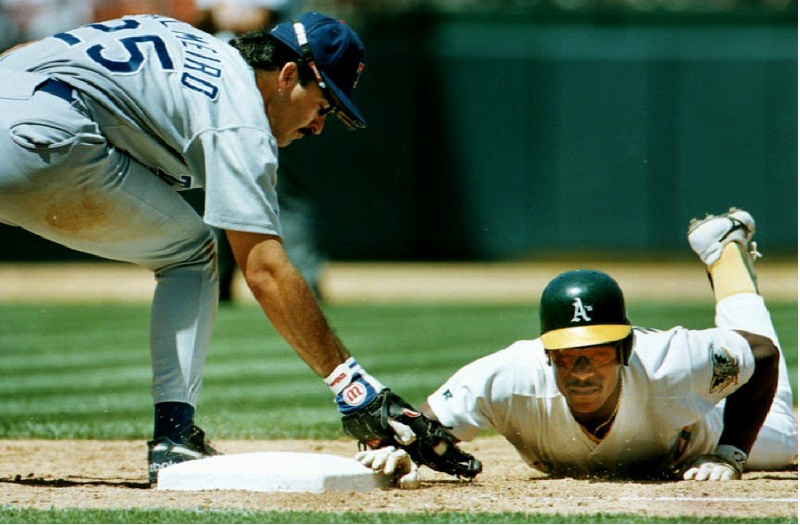 At 44 years old, Rickey Henderson played his last Major League season in 2003 as a member of the Los Angeles Dodgers. In 2009, the "Man of Steal" himself was inducted into the Baseball Hall of Fame. And yet, technically, Henderson hasn't officially retired from the game; his words, not ours. This situation may be a bit different than others on the list, but when it comes to players who simply love the game too much to walk away, Henderson is clearly in a league of his own.
2. Johnny Unitas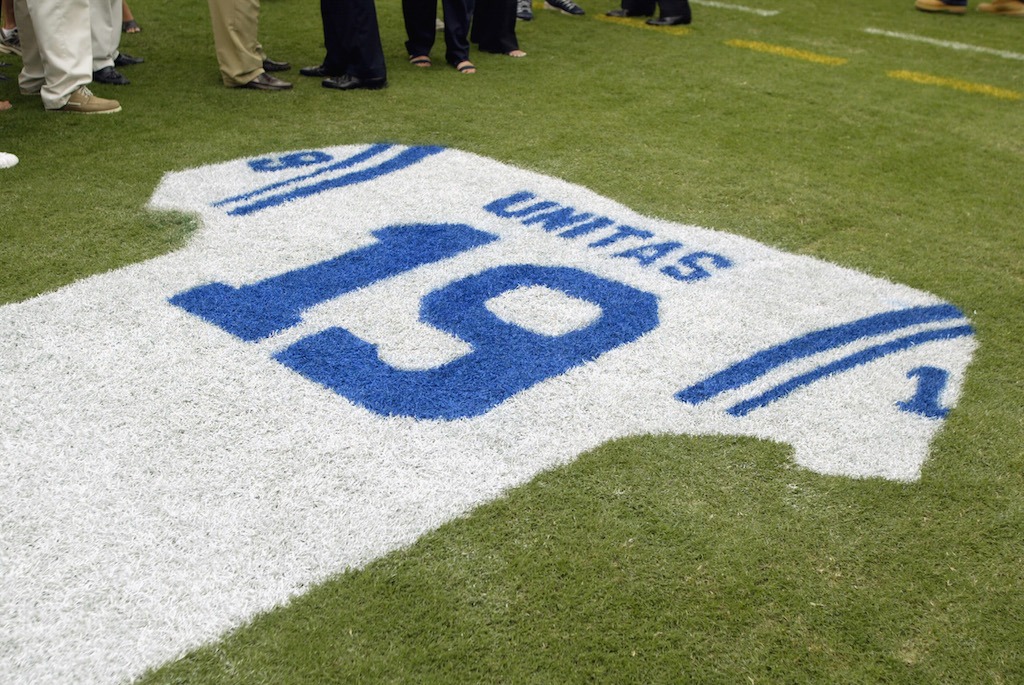 When you think of Hall of Famer Johnny Unitas, you think of the legendary Baltimore Colt who won three MVP awards and three titles (two NFL championships, one Super Bowl); he made 10 Pro Bowls, earned five First-Team All-Pro selections, and established himself as one of the greatest quarterbacks the game has ever seen. These are the facts, and nothing could ever change them. And yet, Unitas is also one of the many greats who had difficulty walking away from the game.
Instead of calling it a career following his 17 seasons in Baltimore, the legendary QB played five games with the San Diego Chargers after being traded to the organization in 1973. It's safe to say we're not the only ones who wish this never happened.
3. Martin Brodeur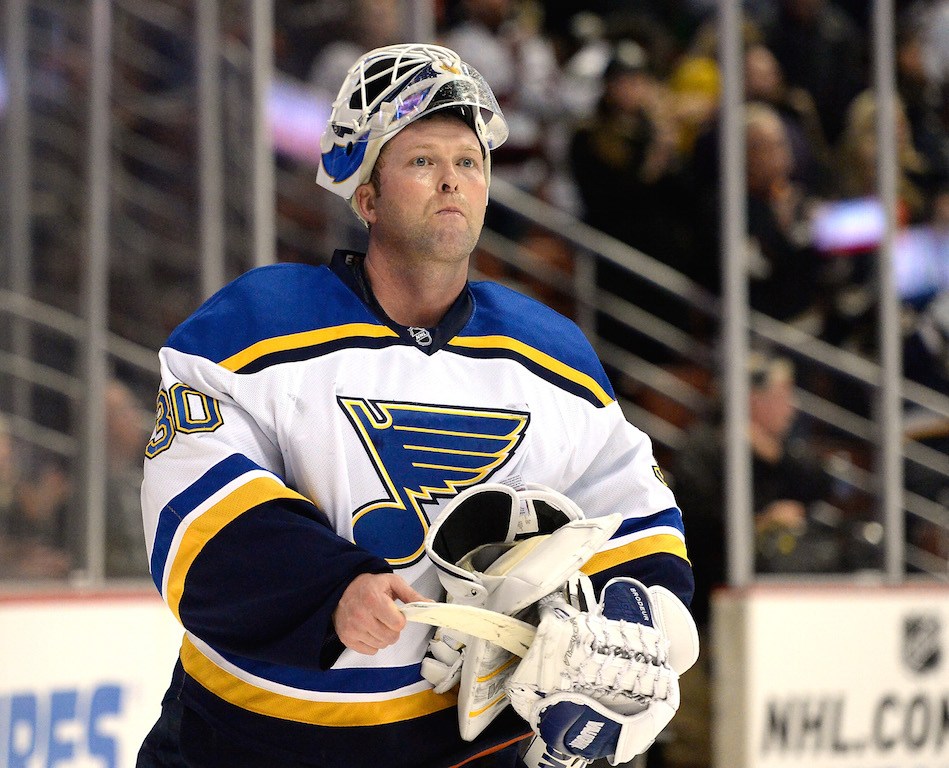 Martin Brodeur should've retired as a member of the New Jersey Devils. He spent 21 seasons with the organization, winning three Stanley Cups, four Vezina Trophies, making nine All-Star teams, and breaking pretty much every goaltending record in the book. Still, it wasn't enough for the legendary goalie, who signed with the St. Louis Blues in 2014 after the Devils decided not to bring him back for the 2014–15 season. His tenure in St. Louis lasted just seven games. We hope it was worth it.
4. Shaquille O'Neal
Shaquille O'Neal will always be regarded as one of the best centers in the history of the NBA. The Hall of Famer with 15 All-Star Game appearances was dominant in the post, had underrated passing skills, and was gifted with the ability to singlehandedly take over the game. He also made the fateful error of staying in the league past his time.
We don't fault Shaq for continuing his career in Phoenix; especially considering the fact that the Diesel made the All-Star team in 2008–09. However, taking his talents to Cleveland and Boston over the next two seasons was a complete waste of time. For everyone. Honestly, we would've rather he made Kazaam 2 instead — and that's saying something.
5. Amar'e Stoudemire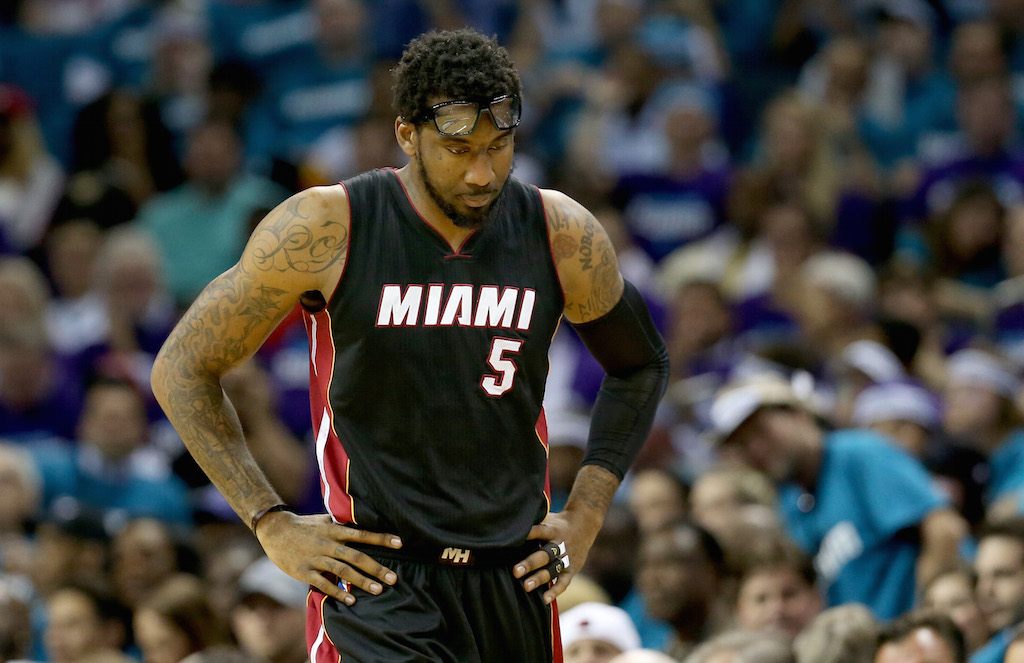 A history of injuries prevented Amar'e Stoudemire from realizing his true potential on the basketball court. But that's not the saddest thing about the six-time All-Star's career. The saddest things is that following a failed stint with the Dallas Mavericks in 2014–15, he gave it another go the following season, signing with the Miami Heat in 2015. Eventually, he retired as a member of the New York Knicks — something he probably (most certainly) should've done a few years prior.
6. Chris Chelios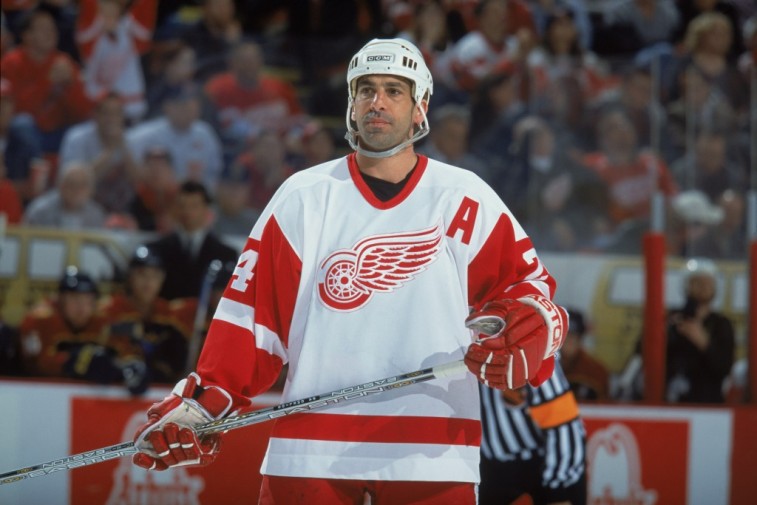 Defenseman Chris Chelios played in 11 All-Star Games, was a three-time Norris Trophy win, and lifted Lord Stanley's Cup on three separate occasions. He also thought it was a good idea to play in the NHL when he was 47 years old. By that point, his best days were well behind him. It took a brief stint with the Chicago Wolves (AHL) and seven games with the Atlanta Thrashers (in the 2009–10 season) for the Hall of Famer to realize that, at the ripe age of 48 and with 26 seasons in the league, it was finally time to hang up his skates.
7. Deion Sanders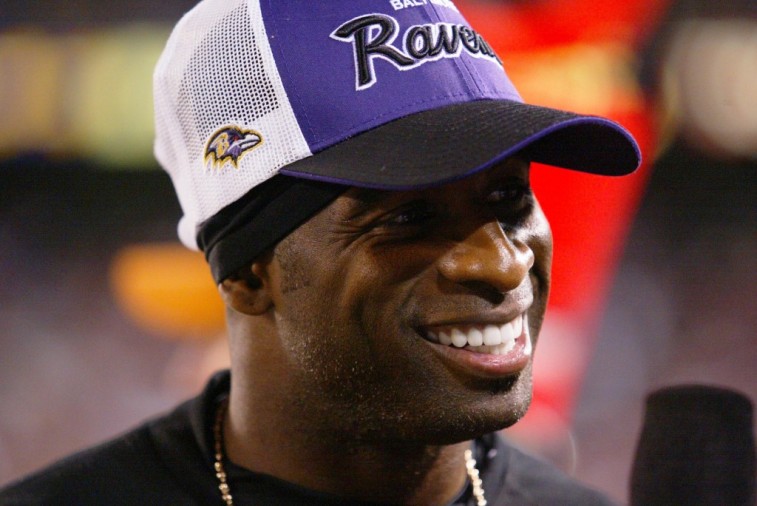 Deion Sanders was a once-in-a-generation athlete who handled his business on both the gridiron and the baseball diamond. It was a sad day when Prime Time called it a career following the 2000 season. It was even sadder when one of the NFL's greatest cornerbacks of all time decided to come out of retirement in 2004 and suit up with the Baltimore Ravens.  After two lackluster seasons, it was clear that Deion was no longer Neon. Fortunately, the Hall of Famer retired for good that time.
8. Jerry Rice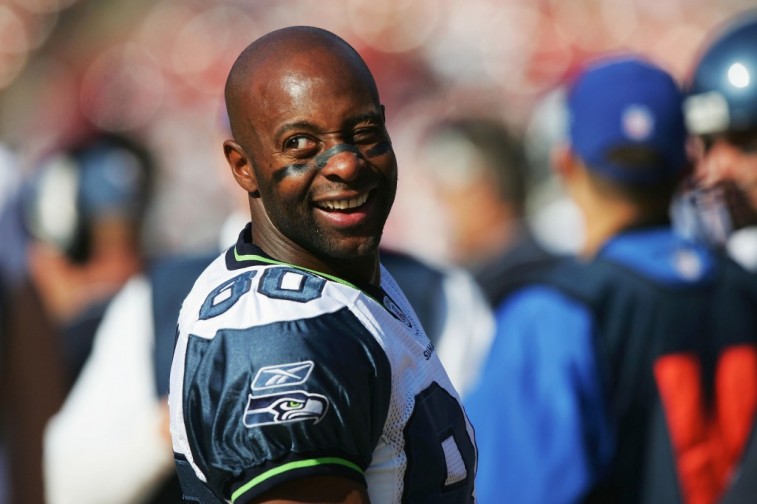 13-time Pro Bowler, 10-time First-Team All-Pro … There was no wide receiver quite like Jerry Rice. He ran perfect routes, had impeccable hands, and, to this day, has the most receptions (1,549), receiving yards (22,895), and receiving touchdowns (197) in the history of the game. He also stayed in the league until he was 42 years old, where he believed one last season — in 2004 — with the Seattle Seahawks was a good idea. It wasn't. We'll pretend he never left the San Francisco 49ers. That's how we choose to remember "The G.O.A.T." (Greatest of All Time).
9. Patrick Ewing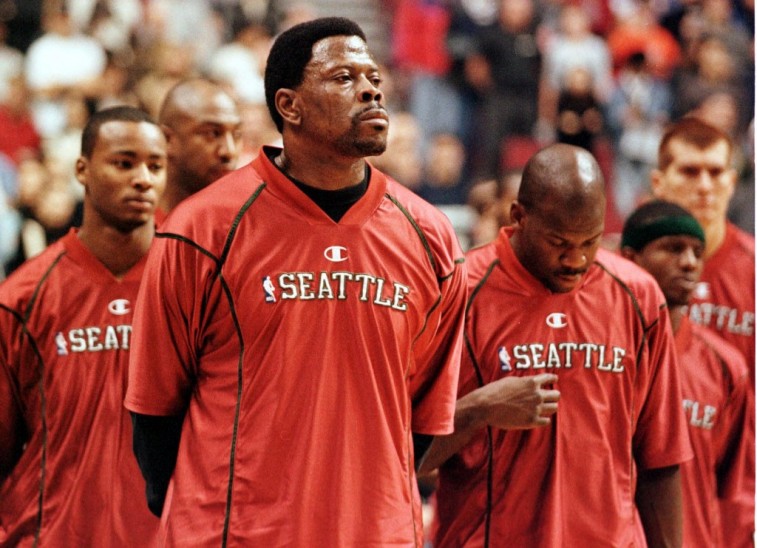 For 15 seasons with the New York Knicks, Patrick Ewing was a sure-fire double-double machine, as the former Georgetown standout was easily good for at least 20 points and 10 rebounds a night. But his body begin to deteriorate toward the tail-end of his time in the Big Apple. This should've been a clear sign for the center to take a bow, walk away, and wait for his inevitable induction into the Naismith Hall of Fame. But he did no such thing.
In 2000–01, he played one season with the Seattle SuperSonics at 38 years old. Ewing spent the following season with the Orlando Magic. These were completely unnecessary campaigns that the public, unfortunately, had to endure. We wish that was never the case.
10. Muhammad Ali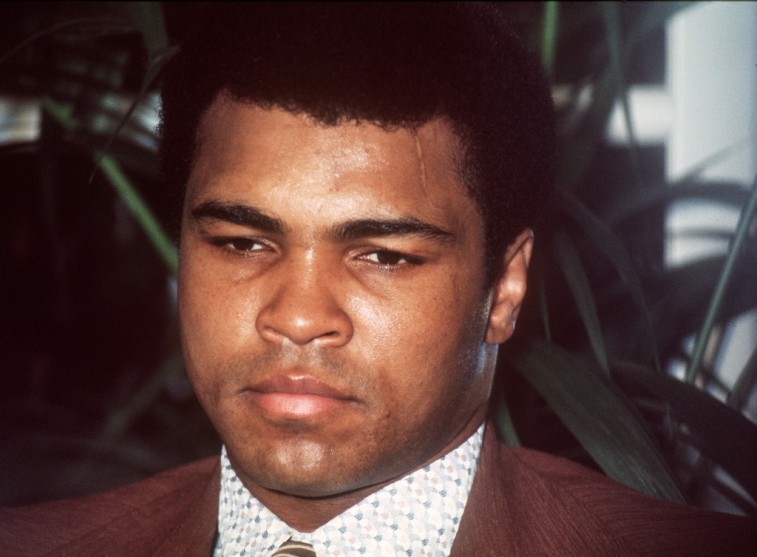 Muhammad Ali would float like a butterfly and sting like a bee. The way he moved around a boxing ring was something special and will never ever be duplicated. But even the greatest boxer of all time had a difficult time walking away from the sport. Despite retiring from professional boxing on June 26, 1979 — at 37 years of age — Ali returned to the ring in 1980. Finally, after losing his last two fights to Larry Holmes and Trevor Berbick, the man formerly known as Cassius Clay called it a career at 40 years old.
11. Brett Favre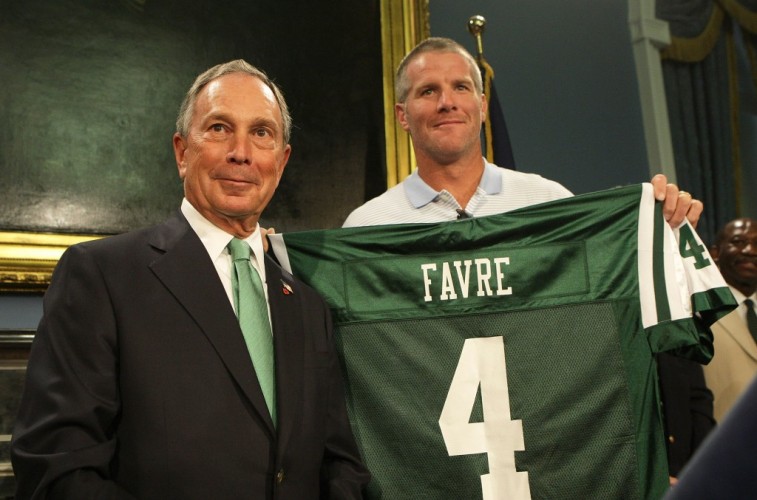 After years of making magic happen on the football field, Brett Favre had already cemented his legacy among the game's great quarterbacks. But after 16 seasons in Green Bay, the legendary gunslinger couldn't find it in him to officially trade in his uniform for a nice pair of Wranglers. In 2008, Favre took his talents to the Big Apple and played one season with the New York Jets. It wasn't until after the 2010 season — following two years with the Minnesota Vikings — that Favre finally called it a career at the age of 40.
12. Michael Jordan
Michael Jordan had the perfect ending. Hits his final shot. The Bulls win the title. End of story. For the greatest basketball player of all time, you couldn't possibly find a better way to go out. But his Airness had to ruin everything. He came out of retirement at 38 years old and played two seasons with the Washington Wizards. This was not the way it was supposed to end for Air Jordan. The NBA should not have let this happen. But it did. So, on behalf of this whole cruel situation, we apologize. Somebody should.
Statistics courtesy of Sports-Reference.