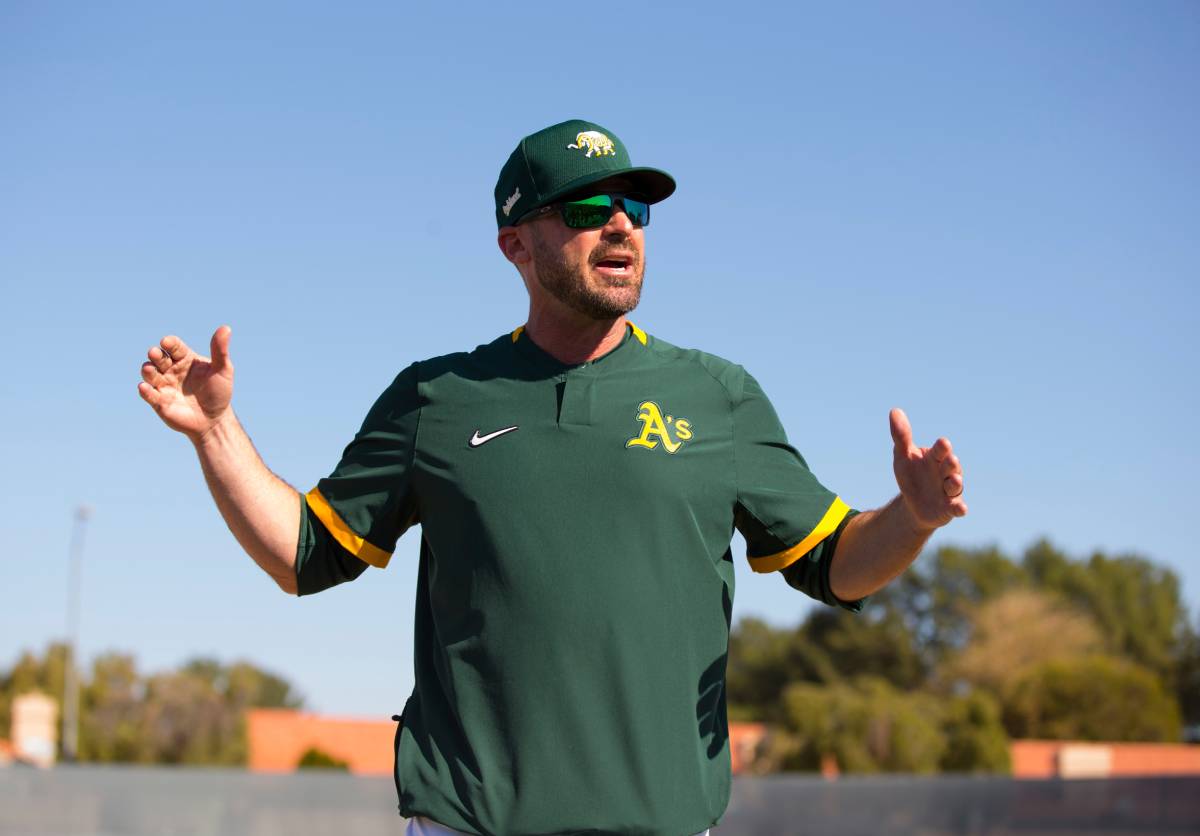 Athletics Coach Ryan Christenson Needs to Pay for 'Unintentional' Nazi Salutes
Oakland Athletics coach Ryan Christenson unintentionally made two Nazi gestures on live TV. The Athletics need to take action immediately.
Oakland Athletics coach Ryan Christenson picked the wrong gesture to use after his team's most recent victory.
Christenson, a former MLB outfielder who played alongside Miguel Tejada on the turn-of-the-century Oakland Athletics, now serves as the team's bench coach. TV cameras caught Christenson raising his arm twice in act that mimicked a Nazi salute.
Although Christenson apologized and said the gesture was misidentified as offensive, either Major League Baseball or the Athletics need to take action immediately.
Ryan Christenson is an MLB player-turned-coach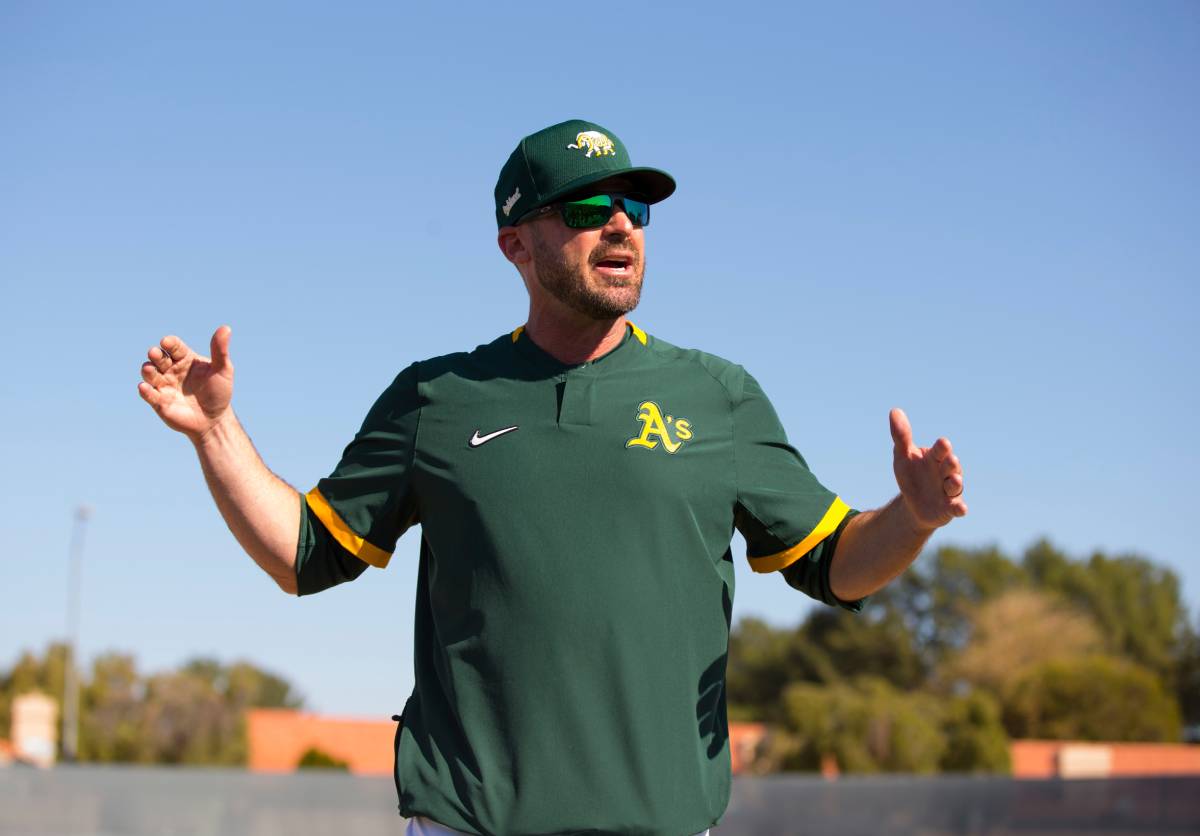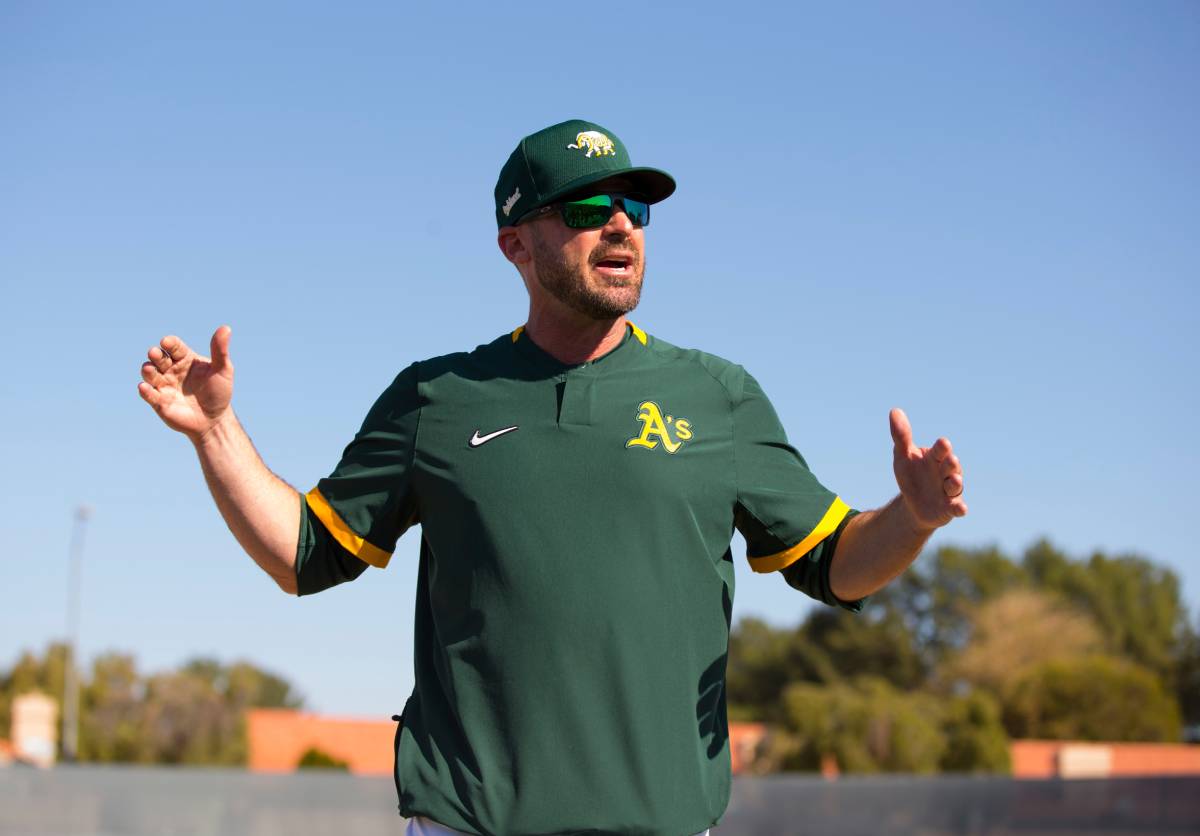 A 10th-round pick of the Oakland Athletics in 1995, Ryan Christenson reached the majors in 1998. He hit .257 with five home runs, 40 RBIs, and 22 doubles in 117 games.
If Oakland thought Christenson was their center fielder of the future, they quickly realized the next year they were wrong. Christenson hit .209 with four home runs and 24 RBIs in 108 games; Baseball-Reference said he was worth -0.3 Wins Above Replacement.
Christenson played in Oakland through 2001 before the Athletics traded him to the eventual World Series-winning Diamondbacks. The veteran outfielder closed his MLB career with short stints for the Milwaukee Brewers in 2002 and the Texas Rangers in 2003.
Like many players before him whose careers ended earlier than they hoped, Christenson went into coaching. Oakland named him its bench coach before the 2018 season.
The Athletics made the playoffs in both 2018 and 2019, although they lost in the Wild Card Game both times. Oakland hasn't reached the American League Division Series since losing to Justin Verlander and the Detroit Tigers in 2013.
Christenson flashed offensive gestures after an Athletics game
A delayed start hasn't stopped the Oakland Athletics from opening the truncated 2020 season in proper form.
Oakland began the season 9-4 despite slow offensive starts from most of their key hitters. The Athletics used a four-run fourth-inning to defeat the rival Texas Rangers, 6-4, on August 6 in Oakland.
The big story from that game wasn't Matt Olson's home run, nor was it Mike Fiers' first victory in an Oakland uniform. TV cameras caught bench coach Ryan Christenson raising his arm in what looked like a Nazi salute.
Closer Liam Hendricks pushed Christenson's arm down. The cameras caught the A's coach laughing and raising his arm a second time.
Christenson apologized for the gesture after the game. He acknowledged the "mistake" he made.
"In the world today of COVID, I adapted our elbow bump, which we do after wins, to create some distance with the players. My gesture unintentionally resulted in a racist and horrible salute that I do not believe in. What I did is unacceptable and I deeply apologize."
Oakland released a separate statement calling Christenson's act "offensive."
Ryan Christenson needs to be punished for the gestures
Unlike Desean Jackson or Stephen Jackson, both of whom found themselves in anti-Jewish incidents this summer, Ryan Christenson handled the aftermath of his controversy well.
Christenson issued an apology that didn't read off as forced or nonsensical. He acknowledged the gesture was "unacceptable."
That acknowledgment is why Major League Baseball or the Athletics need to punish Christenson. He flashed an offensive gesture twice and laughed after the second one.
Punishments usually happen for at least one of three reasons: impacts on the bottom line; public relations hits; or rule violations.
By unintentionally flashing a Nazi gesture, Christenson's act could impact the bottom line. His actions hit two of those reasons and ignited a social media firestorm.
San Francisco Giants beat writer Henry Schulman, who is Jewish, tweeted his thoughts about the incident.
I'm a Jew and son of Holocaust survivors. I do not believe after six years in the majors and a lengthy coaching career Ryan Christenson suddenly decided it would be fun to celebrate a win with a Nazi salute. I believe him. Glad he apologized and understands offense. Let's move on
Another heartfelt apology and a fitting punishment, whether it's a fine or multi-game suspension, is how all parties can fully move forward and put this behind them.
All stats courtesy of Baseball-Reference