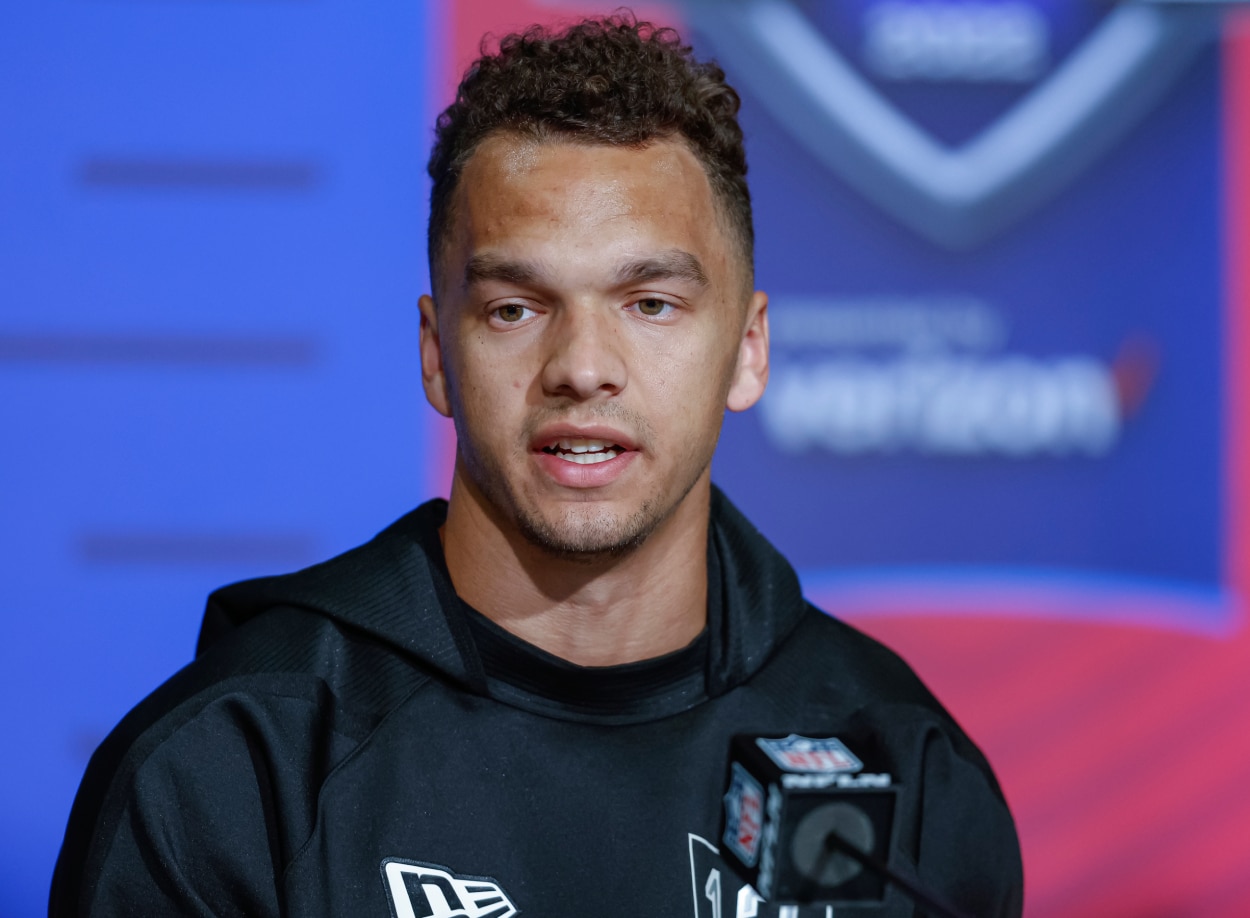 Atlanta Falcons: Desmond Ridder's Promising Progression Leads to Strong Advice From Dan Orlovsky
Rookie quarterback Desmond Ridder is already impressing the Atlanta Falcons. So, former NFL QB Dan Orlovsky recently had advice for the Cincinnati Bearcats legend.
Desmond Ridder is coming off a historic college career with the Cincinnati Bearcats. But can a Group of Five quarterback have instant success in the NFL?
We won't know until the season begins, but it appears Ridder is already impressing the Atlanta Falcons. And as he enters his first-ever NFL training camp, Dan Orlovsky has some advice for the 22-year-old.
He wants Ridder to stay hungry.
Dan Orlovsky shared his advice for Desmond Ridder
Desmond Ridder is progressing nicely for the Falcons.
Even he admitted that his understanding of the offense has come quicker than expected.
"The overall knowledge of the offense — I'm not going to lie, I thought I would come in and struggle a little bit," Ridder said, per the Falcons' team site. "We're almost all the way through all of our installs and putting in all those checks, and I have a good grasp of it. That surprised me, honestly. I'm not saying I wouldn't have picked it up, but I thought it might've taken a bit longer, a couple of extra days. I've been able to pick up on it pretty smoothly."
Falcons head coach Arthur Smith then gave Ridder the ultimate compliment, saying (h/t the Falcons' site), "He's light years ahead of most young quarterbacks, in terms of playing from the neck up."
But no matter how much success the QB has early on in Atlanta, Dan Orlovsky wants him to stay hungry.
"Hearing coach Arthur Smith say that; it's cool because usually, coaches are pretty reserved," the former NFL quarterback said on the June 16 episode of NFL Live. "… I would say this, though, if I was talking to Desmond, and I that know he's got a lot of ex-quarterbacks in his room. Mike Martz used to say this to us when we were playing in the league, 'Once you think that you've got it. It's got you.' And there's been a lot of guys who came into the NFL that were really good in meeting rooms and on paper and on a board and in a walkthrough. And then the game happens, and they're like, 'What in the world just happened?' So, stay hungry. Stay humble."
He continued: "Realize that the more you learn, not only in the classroom. But the more you can learn on the field, the better you're going to play because he's gonna have a chance to start this year."
Can Desmond Ridder start this season?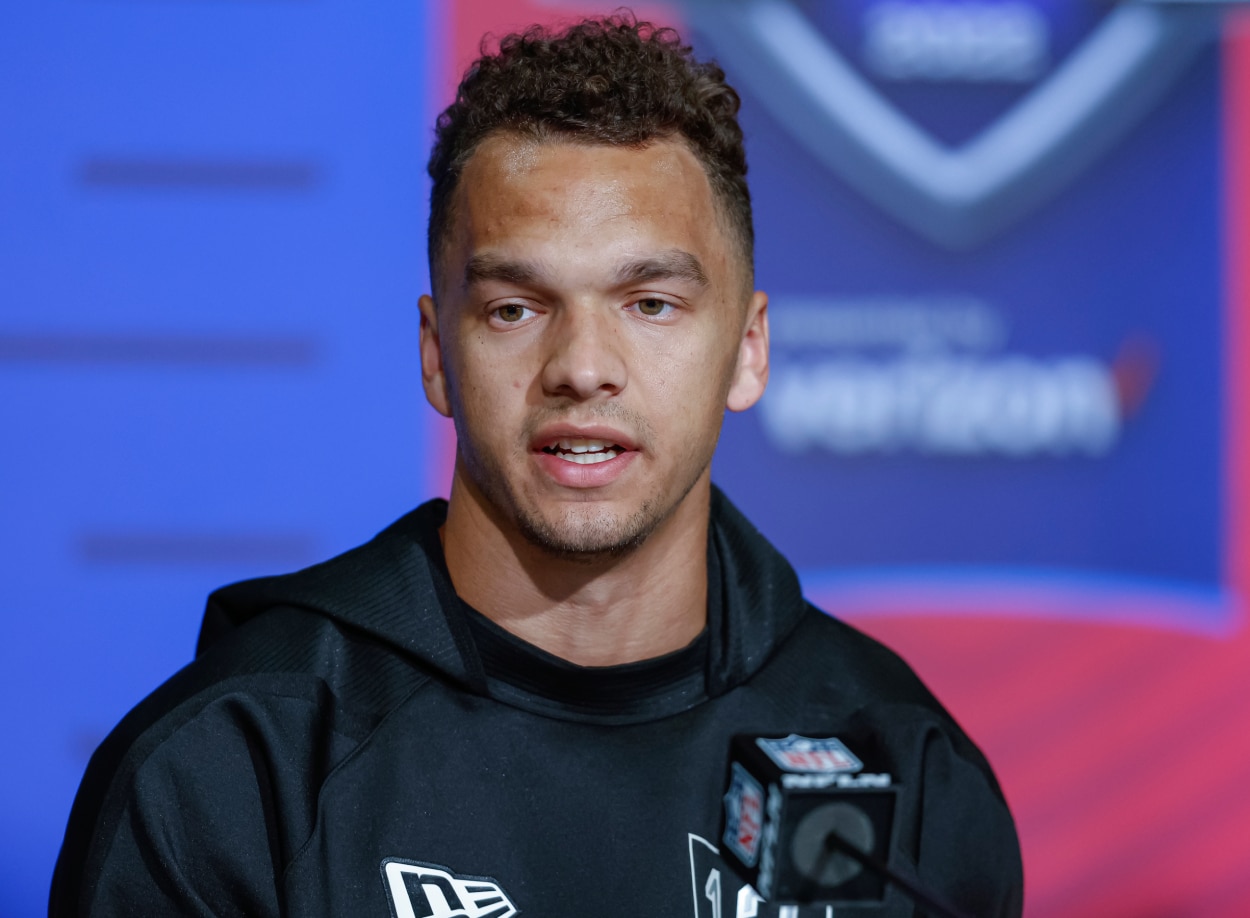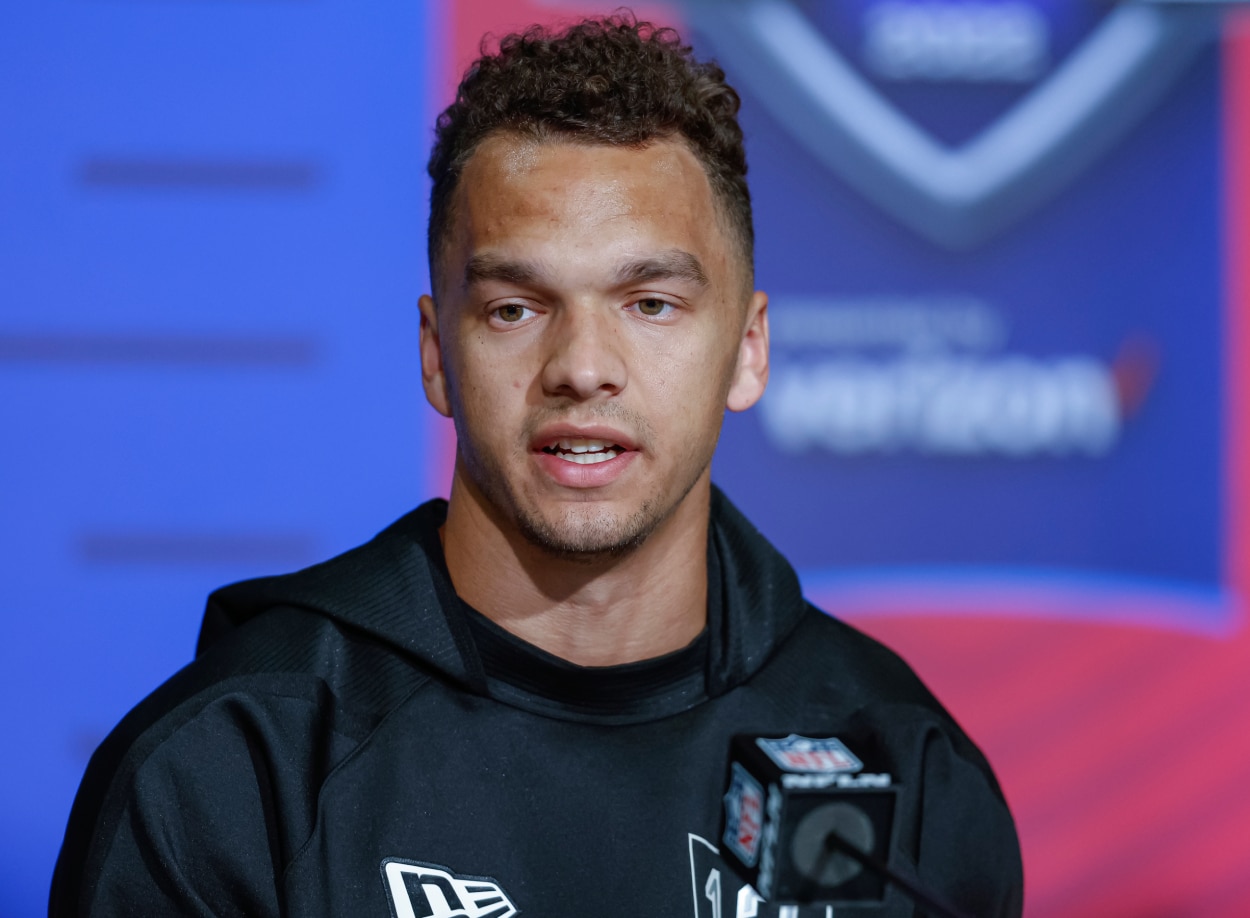 The Falcons haven't necessarily closed the door on Desmond Ridder starting this year. However, after they traded Matt Ryan to the Colts, Marcus Mariota signed with the team. Considering Mariota's experience as the Tennessee Titans' starter from 2015 until 2019, it's hard to see an inexperienced Ridder going out there in Week 1.
But that doesn't mean he won't get any action in 2022.
The former Bearcat has proven he has a tremendous work ethic. There were questions about his passing abilities early in his college career, but he eventually worked and became the best quarterback in school history.
Ridder is an intelligent player who knows how to run an offense and lead a team. If he can pair that with some improved throwing mechanics and a better understanding of the NFL game, he will certainly get a chance to play and maybe even start this year.
No matter what happens, though, as Orlovsky said, Ridder has to stay hungry and humble.