The Atlanta Falcons Desperately Need to Unleash Their Dynamic Weapon To Overcome a Devastating Blow And Save Their Season
The Atlanta Falcons are currently letting their first-round pick go to waste. The front office drafted Kyle Pitts to be a difference-maker on offense, but the early returns have been less than stellar.
However, the rookie tight end may be due for a breakout in Week 5 against the New York Jets due to unforeseen circumstances. That is, if the Falcons' coaches figure out how to use him.
Kyle Pitts possesses generational talent at tight end
Kyle Pitts garnered an insane amount of hype heading into the 2021 NFL Draft. If you watched him play at the University of Florida, it's not difficult to understand why.
Pitts played three seasons at Florida, but his junior season helped propel him up NFL teams' draft boards. He recorded 43 receptions for 770 yards and 12 touchdowns. He put up those gaudy numbers in just eight games for the Gators.
Experts raved about Pitts in the months leading up to the draft. "Pitts has a chance to become the biggest game-changer in the 2021 NFL Draft," said NFL.com draft analyst Lance Zierlein.
The Philadelphia, Pennsylvania native passes the eye test by a mile. At 6-foot-6, 246 pounds, Pitts is a wide receiver playing tight end. He gave opposing college defenders nightmares because they simply couldn't stop him.
Pitts' production and eye-popping athleticism compelled the Atlanta Falcons to use a high draft pick to take him.
The Atlanta Falcons have failed to exploit mismatches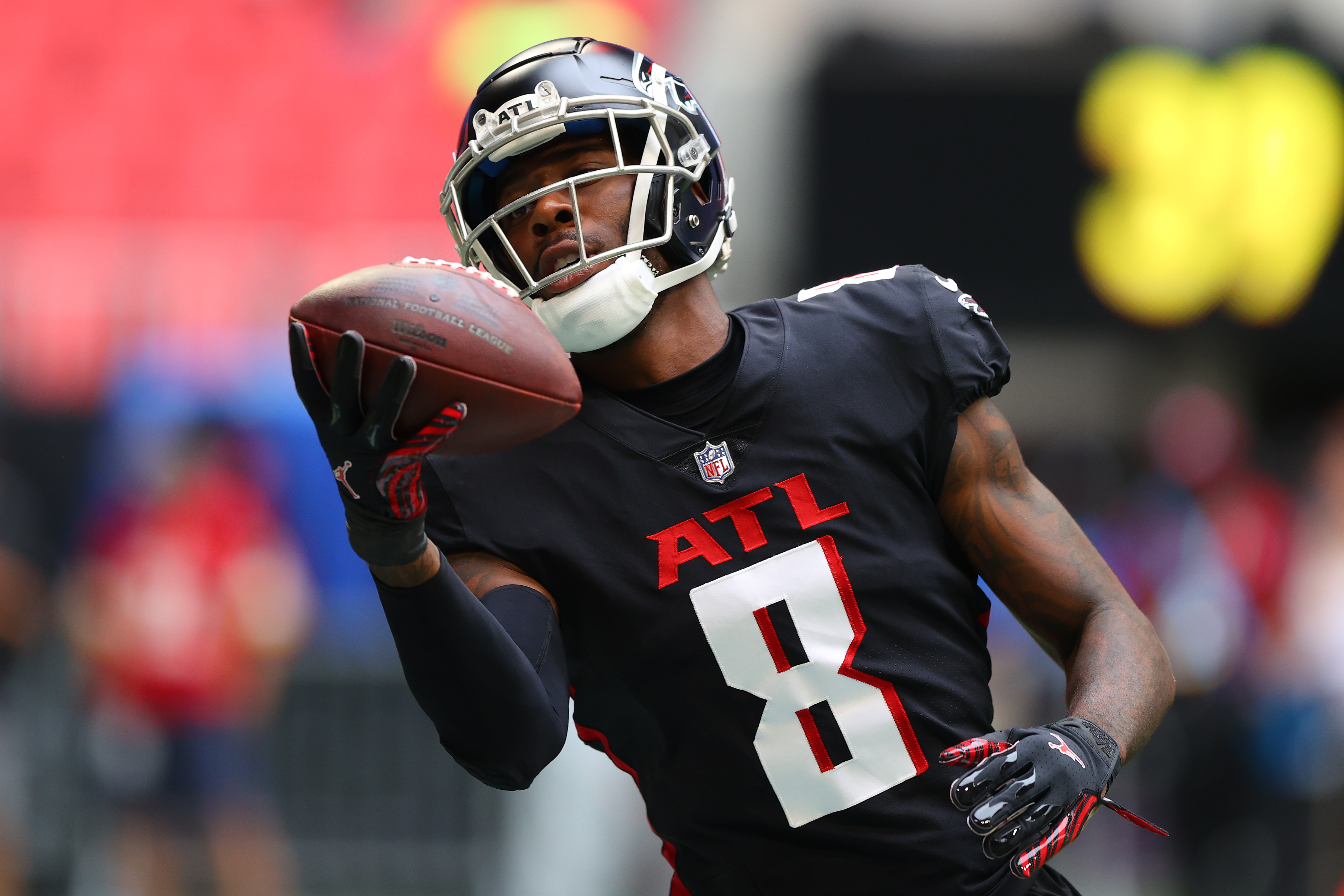 General manager Terry Fontenot and the Falcons' front office had an interesting dilemma on their hands entering the draft. Atlanta ended up with the No. 4 overall pick and multiple holes to fill.
Given the state of Matt Ryan's career, it would've come as no surprise to see the Falcons draft a quarterback. This would've been the best year to do so. The draft also featured a few elite offensive tackle prospects, including Penei Sewell and Rashawn Slater.
Instead, Atlanta took Kyle Pitts to replace Julio Jones, who they traded to the Tennessee Titans. Adding an elite athlete to an offense that already featured Calvin Ridley appeared to be a sound move.
The Falcons played the Florida product sparingly in the preseason to save him for the regular season. However, the first-rounder has left much to be desired through four weeks.
Pitts has caught 15 passes for 189 yards and zero touchdowns on 26 targets. Ryan has completed just 57.7% of passes thrown to the rookie.
The tight end is second on the team in targets, behind only Ridley. However, the big plays have been held to a minimum. The Falcons need to find ways to get him the ball in situations where he can make a tangible impact.
Calvin Ridley's absence opens the door for a Kyle Pitts breakout
Calvin Ridley will miss Atlanta's Week 5 game against the Jets due to personal reasons, per Adam Schefter. According to the Falcons team website, Russell Gage will also miss the game due to an ankle injury.
The absence of Ridley and Gage opens the door for the Kyle Pitts breakout the world is anticipating. It doesn't guarantee it, though.
We saw a Cordarrelle Patterson breakout performance before the rookie sensation. Pitts is long overdue for a monster game.
All eyes should be on new head coach Arthur Smith and offensive coordinator Dave Ragone. Smith did a masterful job utilizing his tight ends in Tennessee. Jonnu Smith reaped the rewards.
Now it's time to do the same with a more talented player in Pitts. There is no excuse for him not to be more involved.
The Atlanta Falcons used high draft capital to draft a generational talent at tight end. It's about time they make good on their investment.
All stats courtesy of Pro Football Reference.
RELATED: The Atlanta Falcons' Risky Gamble Has Already Ensured a Sour Ending to the Matt Ryan Era and an Ugly Beginning for Whatever Follows