Atlanta's Tim Dwight Went From Electric Kick Returner to Solar Energy Mogul
At 5-foot-8 and 180 pounds, Tim Dwight had the size of someone who should have been playing in 1928 instead of 1998. Dwight quickly proved Yoda right and showed the NFL that size mattered not.
A dangerous kick returner in his prime, here's how Tim Dwight went from Falcons Super Bowl hero to a key figure in the solar energy industry, of all places.
Tim Dwight was an excellent kick and punt returner
The worst way to evaluate Tim Dwight's returning skills is to say he only had five return touchdowns in his career. Dwight averaged 23.4 yards per kick return and was a sure-handed punt catcher.
Famously, Tim Dwight returned a 94-yard kickoff for a touchdown in Super Bowl XXXIII. Dwight's 210 kick return yards in Atlanta's Super Bowl loss to the Denver Broncos are second all-time.
Tim Dwight's ferocity on kickoff returns meant he was regularly injured. Dwight only played 16 games in a season once; that came in 2002, his second year with the San Diego Chargers.
Dwight held his own as a receiver, too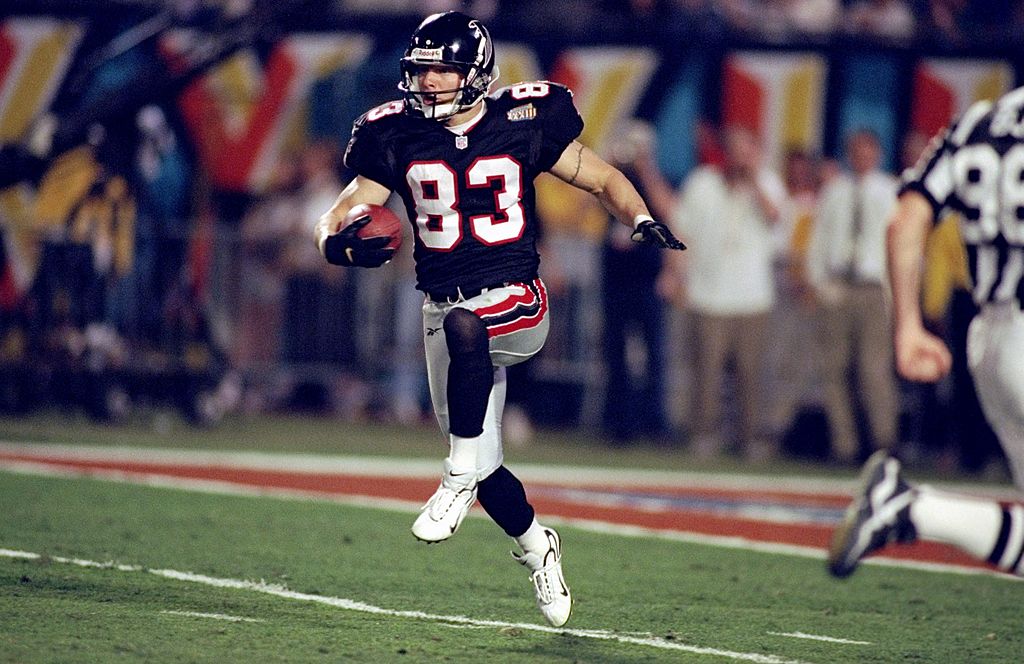 Although Tim Dwight was known as one of the NFL's best kick returners, he wasn't half bad as a receiver, too. The 5-foot-8 Dwight held the Iowa team record for career receiving touchdowns (21) until 2011.
Dwight carried those skills into the NFL, albeit never as a team's top weapon. Dwight recorded 194 catches for 2,964 yards and 19 touchdowns in 10 seasons.
He also averaged 7.2 yards on 53 career rushes and scored three touchdowns.
Tim Dwight appeared destined for greatness when he averaged 20.9 yards per catch and caught seven touchdowns in 1999. Constant injuries prevented him from ever taking that leap, though.
The closest Dwight came to replicating those numbers was a 50-catch, 623-yard season for the 2002 Chargers.
Tim Dwight now works in the solar power industry
Tim Dwight retired after a 2007 stint with Lane Kiffin and the Oakland Raiders. He passed the torch of elite kick returner to Chicago's Devin Hester in the process.
Of all the careers that a 5-foot-8 wide receiver and kick returner would enter after their football days ended, the solar power industry isn't one that would come to mind.
Don't tell that to Tim Dwight. Although he still held youth football camps after he retired, Dwight turned his full attention to solar energy.
Tim Dwight served as the president of the Iowa Solar Energy Trade Association. He also founded a California-based company called the Integrated Power Corporation.
In a 2016 interview with Sports Illustrated, Dwight explained why he left football behind for something as drastically different as solar energy..
"You have to let it go, re-calibrate your life, who you are. When you play that long and make the NFL, you associate yourself so much with that industry that's it tough to break out if it because you have to put so much into being getting there and staying there. You have to have quality control with yourself."