Rookie Austin Cindric Mutes NASCAR Nepotism Whispers
When Austin Cindric joined Team Penske's NASCAR Xfinity Series program in 2017, whispers around the garage areas were not really whispers. Insiders openly spoke of nepotism in the ranks.
Austin Cindric is the son of Team Penske President Tim Cindric. Sure, the elder Cindric may be a strategist for the organization's IndyCar teams, but that didn't stop the talk of the younger Cindric receiving preferential treatment. 
Entering his rookie Cup season, Cindric muted those whispers with his performances over the past two Xfinity Series seasons. Now, he's fueling chatter of Ford's growing young stable of pilots.
Rookie Austin Cindric placed in the top 10 with a higher percentage than Richard Petty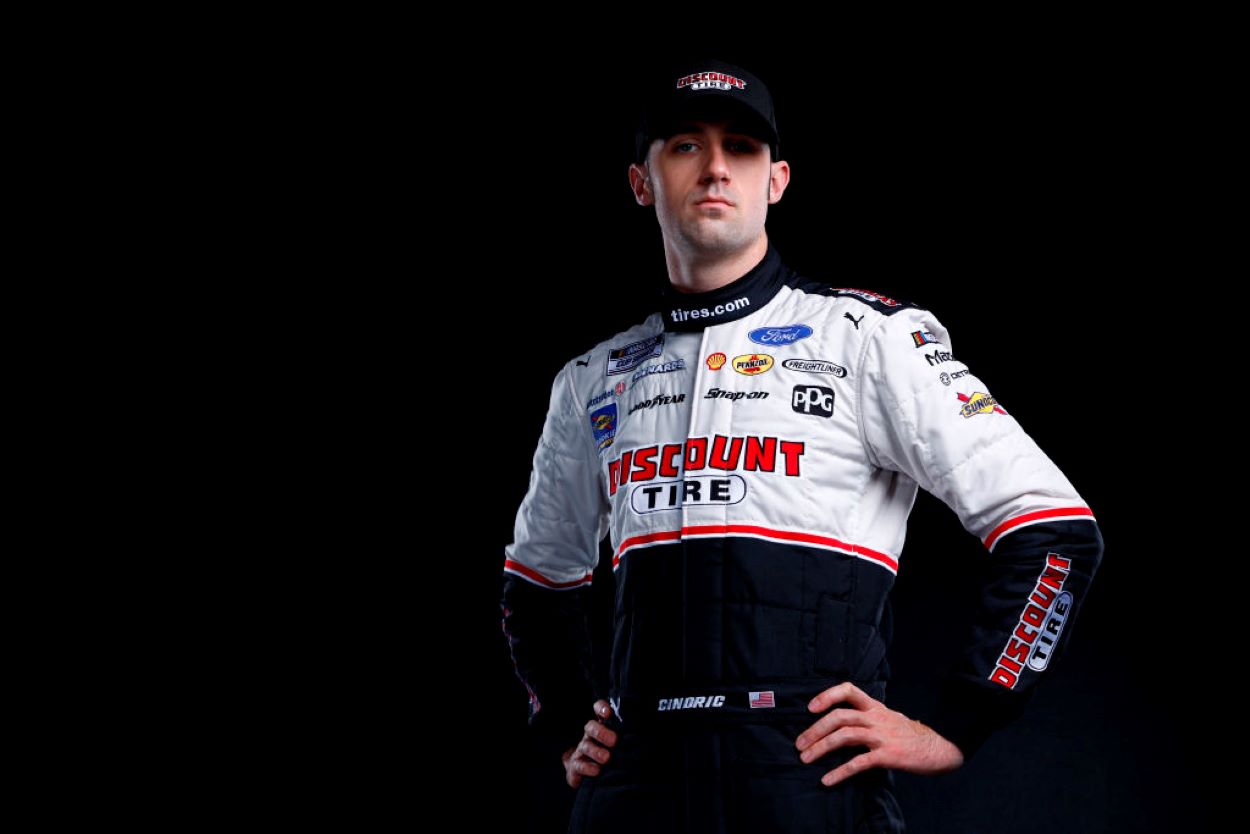 While driving the No. 22 Ford, Cindric captured the 2020 Xfinity Series drivers' championship and lost an opportunity at back-to-back titles on a photo finish in November. In 133 career starts, he has collected 13 wins and finished in the top 10 during nearly 67% of his outings.
How good is that mark? Consider Richard Petty placed in the top 10 for "only" 60% of his Winston Cup efforts.
Fair comparison? Maybe not, but the consistency Cindric has displayed since his 2017 single-race Xfinity debut continues to silence doubters who maybe once felt he didn't "earn" his promotions.
If they didn't believe, then. There are few of them now.
Especially in Team Penske's garage where the 23-year-old takes over for Brad Keselowski in the No. 2 Ford.
"I think everybody has seen the way he's performed — we felt that he was ready to make the move (to Cup) last year," Team Penske vice chairman Walt Czarnecki said, reported by Autosport. "That's pretty well-known, and then when the opportunity presented itself with Brad moving on, it just accelerated that to move Austin.
"But we never had any doubts that he would be a Cup driver for us."
Cindric races with Ford prospects, pulls double duty at Daytona
Aside from his Xfinity success, Cindric is earning his teammates' trust through the work he puts in trying to improve his driving skills. He pulled double duty at Daytona International Speedway last weekend. 
With most teams prepping for the Clash at the Coliseum on Feb. 6, Cindric was the lone Cup Series regular to participate in the grueling Rolex 24 Hours at Daytona.
Cindric helped his team place fifth in the GTD Pro class (23rd overall) in his Rolex 24 debut. He was behind the wheel, however, when the No. 15 Mercedes-AMG GT3 spun out in the West Horseshoe during the seventh hour. Seven-time premier series champion Jimmie Johnson was a "weak link" in his team's Rolex 24 effort, placing 22 laps behind the winner.
A day earlier, Cindric teamed with fellow Ford rookie Harrison Burton to place ninth in the IMSA Michelin Pilot Challenge at Daytona. Another Ford Performace team of Chase Briscoe and Hailie Deegan finished 23rd in the high-profile endurance race.
Czarnecki on Cindric's rookie goals: 'It's to go out there and learn, learn, learn'
Running a limited Cup schedule last year, Cindric made his premier series debut during the Daytona 500. He led two laps but got caught up in the fiery last-lap crash and placed 15th. When this year's NASCAR Super Bowl runs its first laps on Feb. 20, Cindric will return with a full-time seat and the full support of his teammates.
Czarnecki expects Cindric not only to win one race during his rookie season, but also "maybe more than one, but that's not one of the goalposts that's been set."
What are Cindric's first-year goals?
"It's to go out there and learn, learn, learn," Czarnecki said. "Because as successful as he's been in the Xfinity Series, we all know that we're stepping up to the big league fastball right now. It's going to be a little bit of a different universe."
There's no running to daddy now.
Like Sportscasting on Facebook. Follow us on Twitter @sportscasting19.
RELATED: Kyle Busch and 2 Other Drivers to Watch During the Clash at the Coliseum