Austin Cindric Has the Best Chance to Keep Ford's Unique NASCAR Streak Going in 2022
Ford drivers were noticeably absent from the 2021 Championship 4 race. With prospects such as first-year pilot Austin Cindric and NASCAR Cup Series' past two rookies of the year (ROY), Chase Briscoe and Cole Custer, in the pipeline, insiders suggest the manufacturer's time is coming. 
Team Penske's Cindric is expected to challenge for a Ford ROY three-peat. He'll likely do so against two other Ford drivers, Wood Brothers Racing's Harrison Burton and Front Row Racing's Todd Gilliland, and one Chevrolet driver, Justin Haley.
The rookie race promises to be a enlightening sidebar throughout 2022.
2021 NASCAR Cup Series' rookie of the year Chase Briscoe helping usher in new era for Ford's development program
Led this year by Cindric, the 2020 Xfinity Series champion, Ford's development program is proving to be among the deepest pools of young talent in professional stock car racing. 
A decade ago, Ford faced a difficult problem. The manufacturer was empty in terms of producing quality prospects. After Ryan Newman earned ROY honors following the 2002 premier series campaign, only Ricky Stenhouse Jr. (2013) received top first-year driver distinction driving a Ford until Custer snapped the sked two seasons ago. 
Here are the last seven Ford NASCAR Rookies of the Year:
Chase Briscoe, 2021
Cole Custer, 2020
Ricky Stenhouse Jr., 2013
Ryan Newman, 2002
Matt Kenseth, 2000
Jeff Burton, 1994
Davey Allison, 1987
Briscoe held court during NASCAR Champion's Week in Nashville, Tennessee. The new father spoke of the changes he's seen with Ford's development program.
"I know for sure when I came in, I was kind of the first one after a long wait of not doing anything development wise," Briscoe said, reported by cbssports.com. "Ever since then, you've seen a lot of guys come through different paths from ARCA to Trucks and Xfinity. … I think Ford has done a really good job of not only even with the rookies, but even the veteran guys, trying to get us all together and really develop us." 
With Kevin Harvick struggling to get to Victory Lane, young Ford drivers like Cindric need to pick up the pace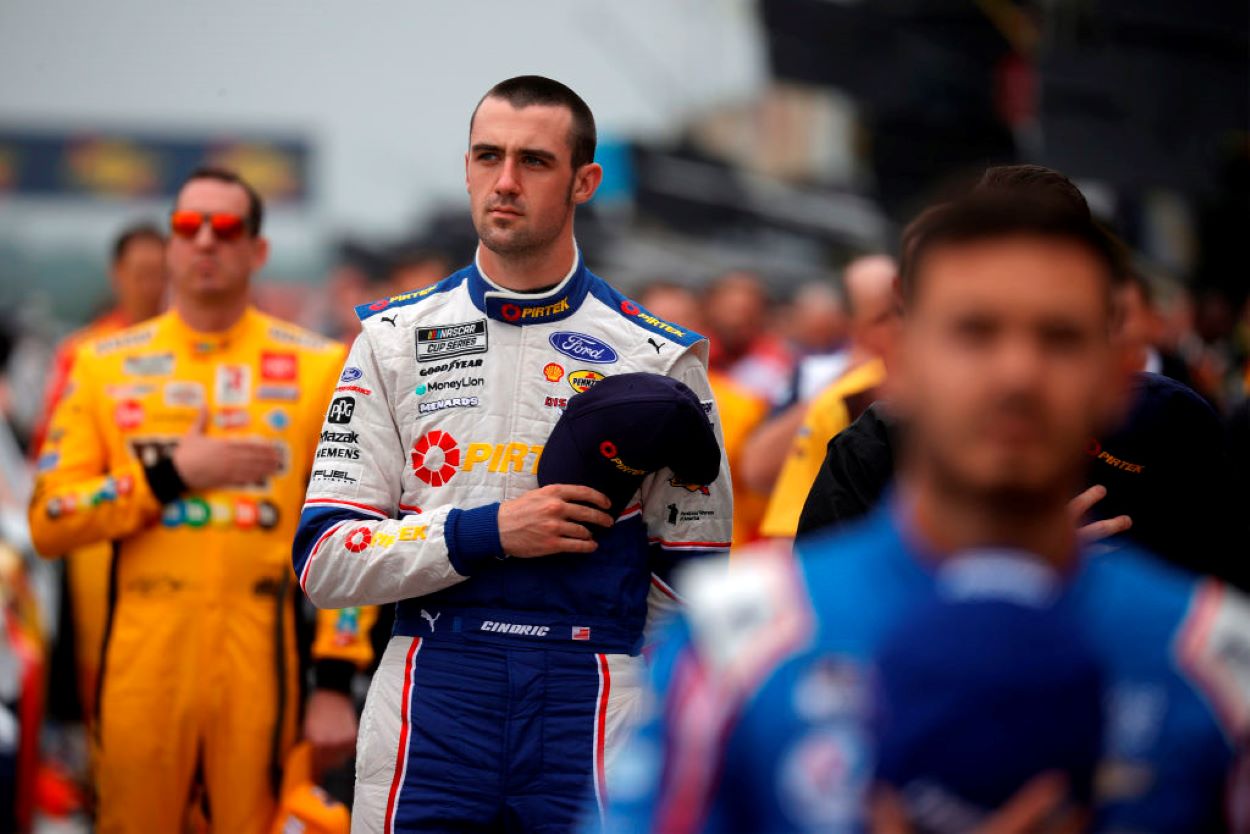 To get back into NASCAR's final four, Ford officials may be looking to its young pilots. Several of Ford's proven veterans – Kevin Harvick – struggled last season. Harvick's slump was evident in, for the first time since 2009, he failed to earn a visit to Victory Lane. In 2020, he had nine such ventures.
Cindric earned his promotion to Cup racing after earning 13 Xfinity wins and nearly missing back-to-back drivers' championships. Burton is evolving into one of the circuit's top short-track drivers. A Truck Series standout, Gilliland is getting the nod despite not gaining full-time Xfinity experience. Both Burton and Gilliland are the sons of former NASCAR veterans.
Ryan Blaney, who seeks to break his 0-for-4 Championship 4 skid, came up through Ford's development program.
"Ford's done a great job of having a good feeder system to have drivers get up to the Cup Series and work their way up the ranks," Blaney said. "And all three of those guys that are gonna be going for Rookie of the Year next year, they've all done a great job."
Upstart Stewart-Haas Racing dipping into Ford's development program
Stewart-Haas Racing likely has the most to gain from Ford's recent developmental surge. Both Briscoe and Custer control two of the team's four machines. Last season, the organization totaled just one win and placed 26th of 44 Cup Series in 2021.
Briscoe went 29-7 in head-to-head matchups against the series' only other rookie last season, Anthony Alfredo, who lost his Front Row Racing seat. Next season, with Next Gen cars coming on the scene, Briscoe, and the stable of Ford's young mustangs, will be expected to buck last season's losing trend.
Like Sportscasting on Facebook. Follow us on Twitter @sportscasting19.