Austin Watson and Other NHL Players With Legal Problems
Austin Watson and the NHL's Nashville Predators are in the news, but it's not the way they want to make news in the offseason.
Watson was arrested June 16, 2018, in Franklin, Tennessee, and charged with domestic assault, according to ESPN and other reports. Watson is free on a $4,500 bond and is scheduled to appear in court June 28, 2018.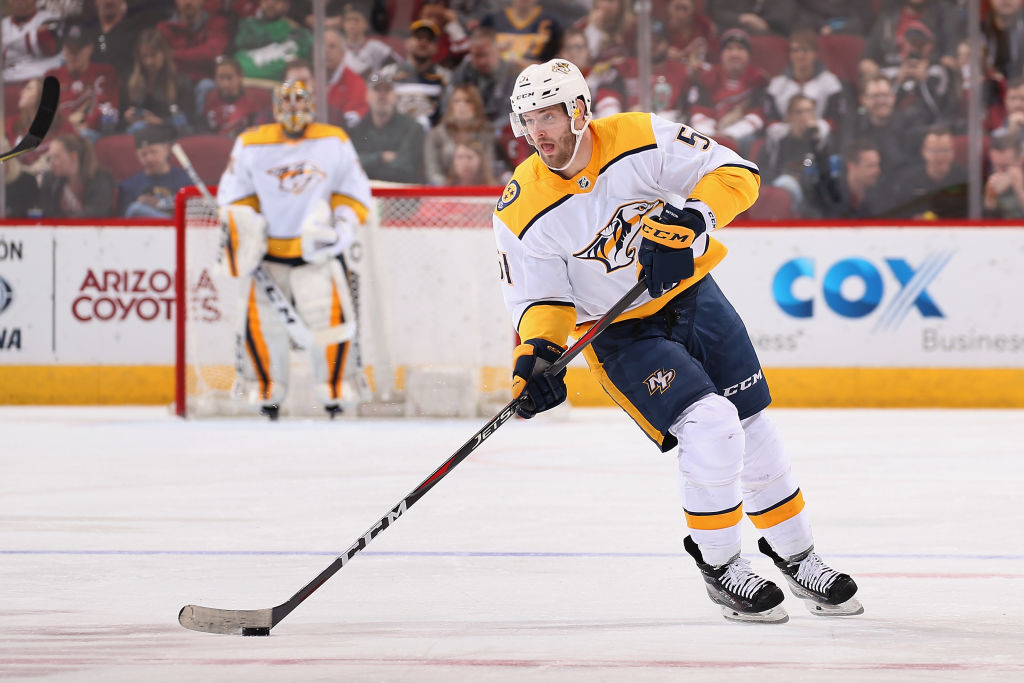 The Tennessean reports a witness flagged down a passing police officer after seeing a potential domestic situation at a gas station. The responding officer approached a vehicle at the station and saw a passenger trying to back away from being shoved.
The responding officer made contact with the driver of the car, who was Austin Watson, and he admitted to pushing his girlfriend. The Tennessean report contains a statement from the Predators that the team is aware of the situation.
The incident is worse considering the player and team are involved with the AMEND program sponsored by the Nashville and Middle Tennessee YWCA. The program aims to end violence against women and girls.
Austin Watson is not the first NHL player to encounter legal problems. Here are a few other notable and shameful situations:
Slava Voynov — domestic violence:  Former Los Angeles Kings player Slava Voynov pleaded no contest to a misdemeanor charge of corporal injury to a spouse and spent two months in jail. The case stemmed from an altercation with his wife in 2014, and the NHL suspended him because of the incident.
Patrick Kane — assaulting a cab driver, accused of rape: He's one of the best American NHL players, and he's highly paid because of it. But Patrick Kane knows legal trouble all too well. He assaulted a cab driver in 2009 and pleaded guilty to disorderly conduct. He also faced a rape accusation in 2015, but the charges were dropped.
Mike Ribiero — alleged sexual assault: Former Nashville player Mike Ribiero settled a lawsuit in 2015 in which his family's nanny accused him of sexual assault. The complaint alleged an assault in 2012 and cited other cases where Ribiero made the woman feel uncomfortable.
Clayton Stoner — killing a bear: During a 2013 hunting trip in British Columbia, Canada, Clayton Stoner killed a grizzly bear without a license. He pleaded guilty to the charge and paid a $10,000 fine.
Mike Richards — drug possession: The one-time LA Kings player attempted entering Canada with Oxycodone in 2015. Mike Richards faced drug possession charges, and the Kings terminated his contract, according to Sports Illustrated.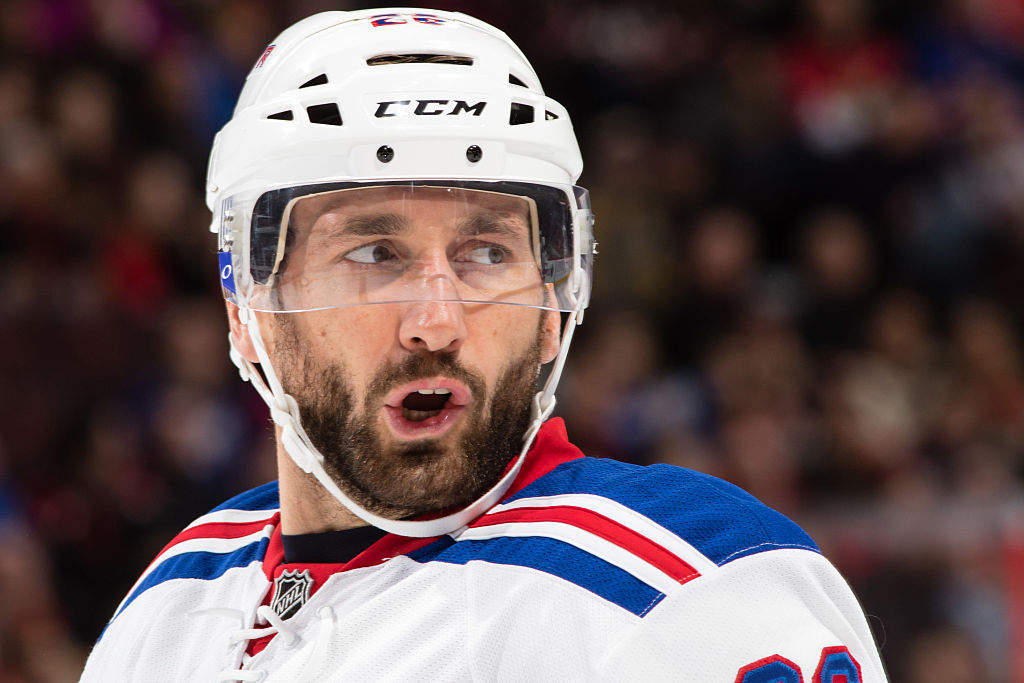 Jarret Stoll — drug possession: Jarret Stoll was arrested at a Las Vegas hotel with cocaine and ecstasy in April 2014. According to an ESPN report, Stoll had the felony possession charges dropped, and he pleaded guilty to two misdemeanors.
Mike Danton — conspiracy to hire a hitman: Mike Danton faced federal charges in a murder-for-hire plot in 2004 when he played for the St. Louis Blues.
To recap, the players above faced different punishments from law enforcement and the NHL. Austin Watson's fate will unfold over the weeks and months following his arrest.
One season after making it to the Stanley Cup Final, the Predators won the NHL's Central Division title, claimed the President's Trophy with a league-high 117 points, and won a playoff series before being eliminated by the Winnipeg Jets.
Austin Watson was Nashville's first-round pick (18th overall) in the 2010 NHL Draft. He signed a 3-year, $3.3 million contract extension in 2017.