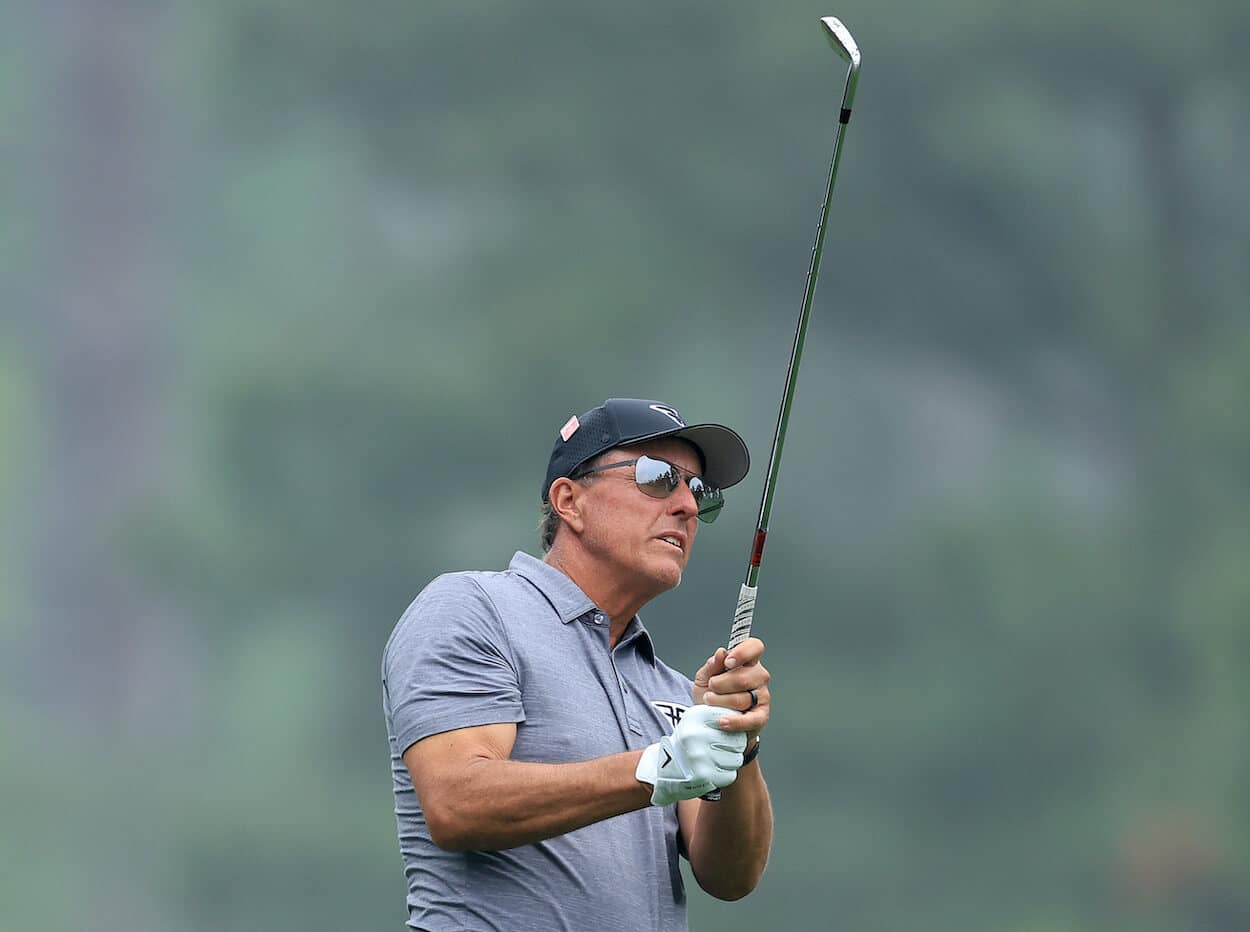 Awkward Phil Mickelson Avoided the Drama and 'Didn't Say a Word' During Masters Champions Dinner
Phil Mickelson sat at the end of the table and "didn't say a word" during the drama-free Masters Champions Dinner.
Phil Mickelson is back at the Masters after skipping the tournament last year amid the turmoil between the PGA Tour and LIV Golf, and it's been a bit awkward on the grounds of Augusta National Golf Club. Some players have embraced Mickelson's return with friendly hellos on the driving range or the practice green, but others such as Rory McIlroy and Tiger Woods have no interest in speaking with the once-beloved champion.
Lefty knows how much controversy still follows him around like a black cloud, so he's decided to keep a low profile this week. He reportedly declined to speak to reporters in a formal press conference, and during Tuesday night's Masters Champions Dinner, the three-time winner sat at the end of the table and "didn't say a word."
Phil Mickelson's controversial return to the Masters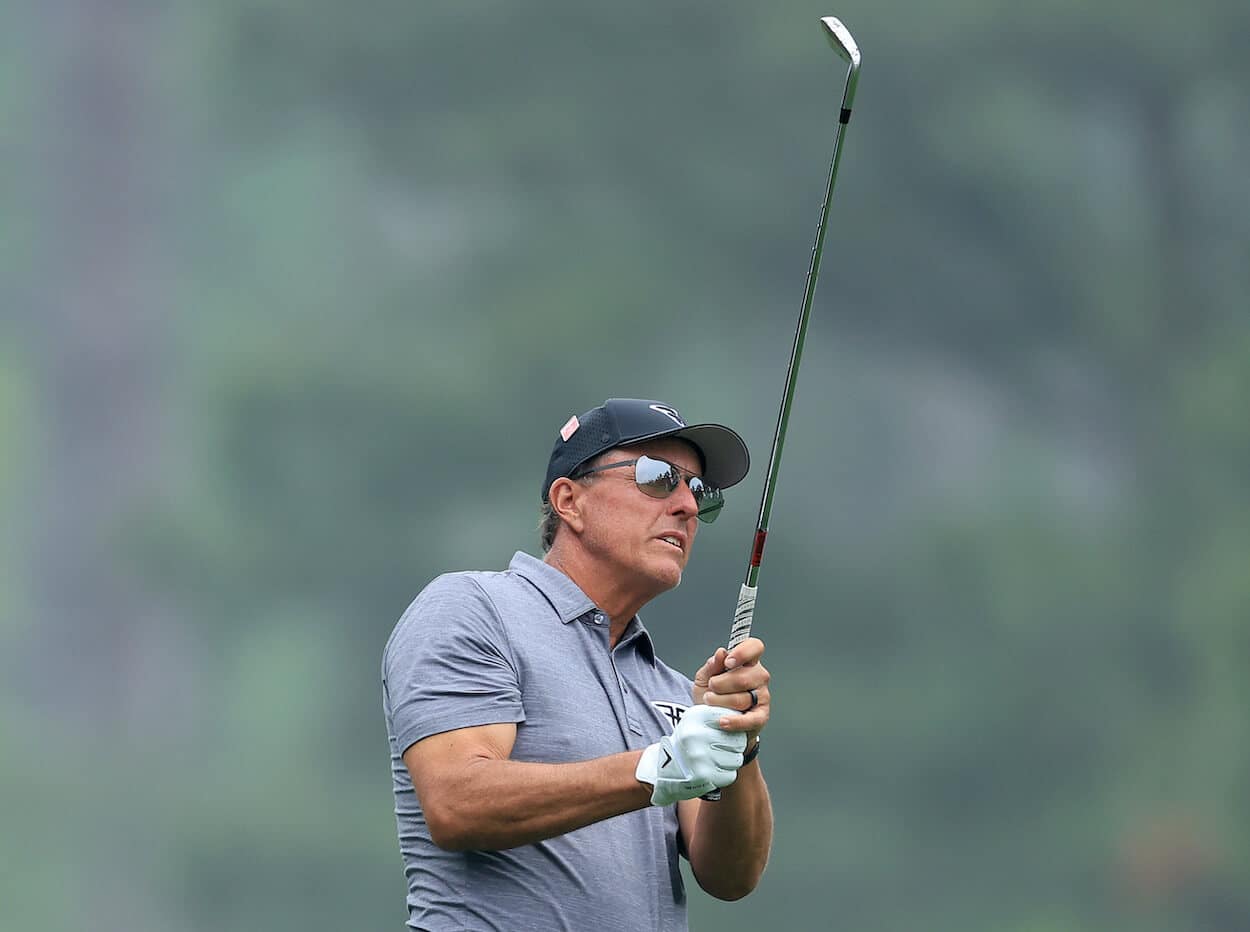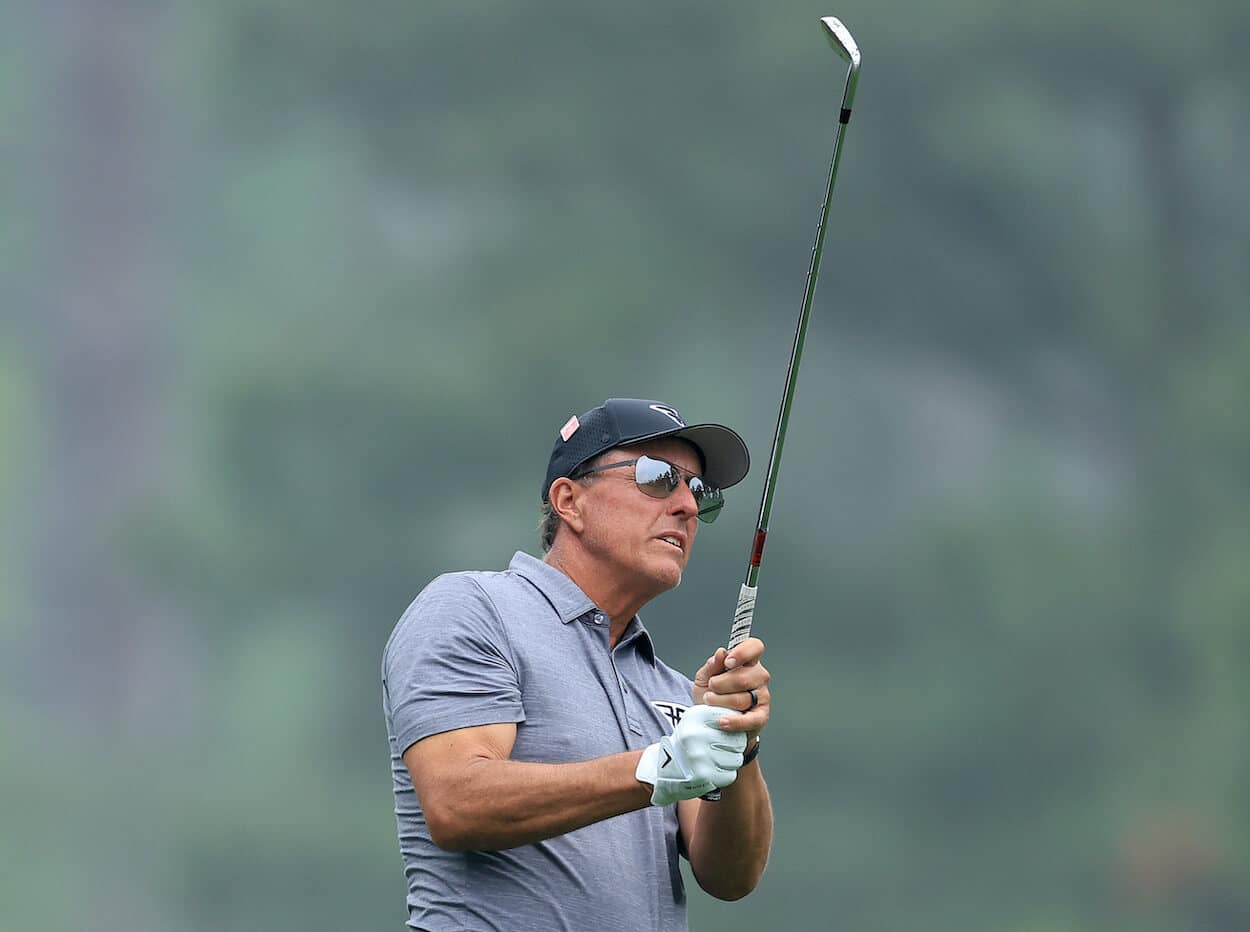 At this time last year, Phil Mickelson was quickly becoming the black sheep of the professional golf world. LIV Golf was still in the early stages of its inception, but Mickelson lit the fuse when author Alan Shipnuck published his comments bashing the PGA Tour and showing interest in teaming up with Saudi Arabia despite the country's myriad of human rights violations.
By the time Masters week came around, Mickelson was embroiled in so much controversy that he decided to skip the tournament for the first time in 28 years.
Fast forward to today. Mickelson is still an enemy to many PGA Tour players, but LIV Golf has grown into a legitimate operation with signings such as Dustin Johnson, Brooks Koepka, and Cameron Smith. Eighteen of the LIV Golf defectors return to the spotlight this week for the 2023 Masters, and Mickelson is the leader of the pack.
Understanding he isn't the beloved player he once was, Lefty has kept a low profile at Augusta National this week. He's been minding his own business on the range and playing practice rounds with his LIV Golf brethren so as not to ruffle any feathers on the PGA Tour side of things, but there was no avoiding the drama at Tuesday night's Champions Dinner.
Well, unless you don't speak to anyone, I suppose.
Phil Mickelson "didn't say a word" during awkward Masters Champions Dinner
For the most part, the LIV Golf guys can keep their distance from the PGA Tour pros this week if they wish. Some of them are still good friends with their PGA Tour counterparts, but others would rather avoid the so-called drama altogether.
The clash between tours was unavoidable at Tuesday night's Masters Champions Dinner, though. Past champions Dustin Johnson, Sergio Garcia, Patrick Reed, Charl Schwartzel, and Bubba Watson joined Mickelson and suited up in their green jackets to crash the party.
But there wasn't any drama at all — just awkwardness surrounding the three-time champ.
"We're just 33 past champions in a room, all trying to get along," Fuzzy Zoeller, the winner in 1979, told Golfweek. "Nobody said a word about it. Phil sat near the end of the table and kept to himself. He didn't speak at all."
Tommy Aaron, the 1973 champion, told Golfweek he wished Mickelson good luck but didn't hear a peep out of him the rest of the night.
"I couldn't believe how quiet he was," Aaron said. "Phil took a very low profile. He didn't say a word."
So, there you have it. No drama, just silence. Seeing as many of the golf legends in that room hate Mickelson's guts, I guess that was his best course of action.