Ayesha Curry and 3 More of the Most Notorious NBA Tweets In History
No sport is more connected to Twitter than the NBA. Perhaps, that is due to the NBA being a superstar league, or the smaller team sizes, meaning more attention going to even the seldom-used role players. From the early days, when players like Shaquille O'Neal were using the medium to fire off some truly bizarre thoughts, Twitter has been a blessing and a curse for NBA stars, role players, and wives, such as Ayesha Curry, alike.
Whether notorious for good reasons or bad, these are some of the more notorious tweets in NBA history.

Charlie Villanueva tweets from 'Da Locker Room'
Charlie Villanueva's tweet wasn't bad on its own. He simply updated fans on what was happening in the Milwaukee Bucks' locker room during a game. However, his tweet set a precedent which is still used to this day, preventing players from tweeting while a game is still going. On the one hand, Villanueva didn't give away any secrets, but on the other hand, the NBA can't risk a disgruntled player causing drama with their phones.

The NBA was not amused, and the tweet helped spur the league to put restrictions on when players could tweet with regards to the game. It may have been the right decision, but we cannot help but think about how many games in the last decade would have been improved from a halftime tweet.

DeMarcus Cousins does not like snakes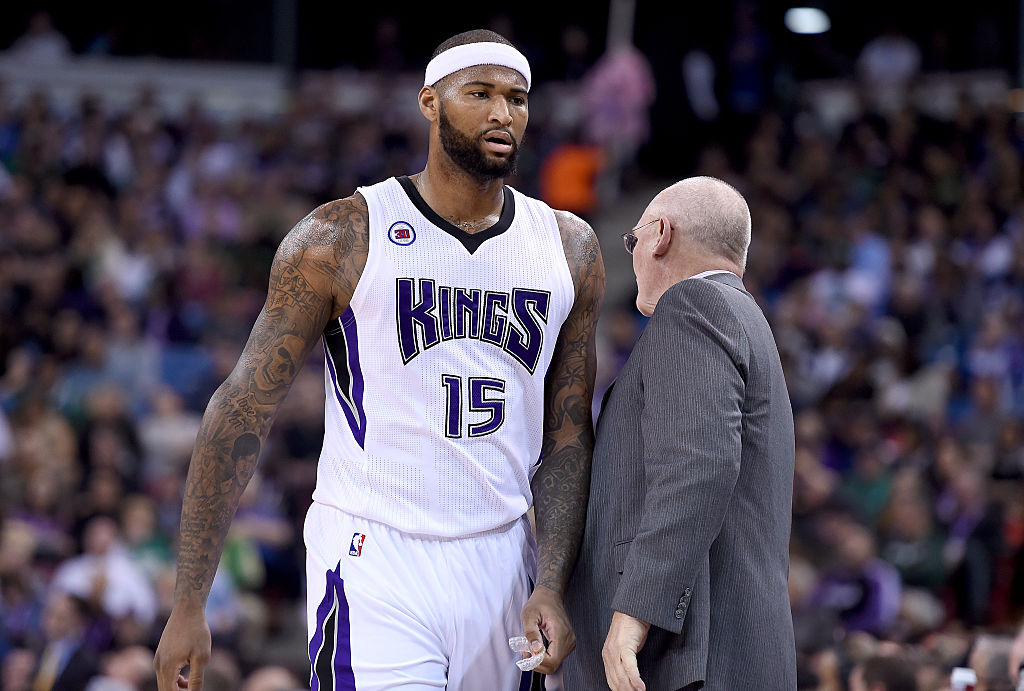 DeMarcus Cousins is no stranger to making headlines with his tweets. There was the time he took Clay Travis to task for implying that Cousins would end up in jail within five years. Or the time that he publicly prayed for strength after the Kings drafted yet another center. However, one of the most notorious NBA tweets came at the expense of then head coach George Karl, who immediately knocked heads with Cousins upon taking over in Sacramento.

It was three simple emojis. Grass. Snake. Grass. But, the message was clear regarding exactly what he was saying. George Karl had a history of being called a snake in the grass by everyone from Carmelo Anthony, to Andre Iguodala, to JR Smith. Cousins didn't like the way that Karl treated him and some of the young guys, and the ensuing battle lasted a year and a half, with both sides constantly throwing shade in the process.

Ayesha Curry won't be silent
One of the most infamous NBA tweets didn't come from a player, but Ayesha Curry, the wife of Golden State star Stephen Curry.

The 2016 NBA Finals are notorious for a variety of reasons. There was the 3-1 lead, Draymond Green's cheap shot on LeBron James, and LeBron's ensuing block on Iguodala in the closing moments of a game. Lost in all that was the moment when Steph Curry threw his mouthpiece in disgust and hit the son of a Cavaliers minority owner. The refs ejected Curry, and Ayesha Curry was not pleased.

Her since-deleted tweet accused the NBA of being rigged for money, and Curry stated that she could no longer stay silent. At the end of the day, the tweet was deleted, but its infamy lives on in the minds of NBA fans everywhere.

Kevin Durant forgets to switch accounts?
Like DeMarcus Cousins, his Golden State teammate, Kevin Durant is no stranger to getting attention for his tweets. In the early days of his career, he was sending lustful tweets about Scarlett Johansson, pondering the History Channel at the club, and sharing his deepest feelings with his followers. His more recent tweets have taken a more combative approach, however, as Durant has made a reputation of using his account to combat trolls and naysayers.

One of his alleged tactics was the use of burner accounts, or anonymous accounts meant to look like someone else. In 2017, however, Durant appeared to get caught after responding to someone criticizing his decision to join the 73-9 Warriors. He bashed his former coach, his teammates, and the Oklahoma City Thunder franchise. The result was a wave of means and jokes about his use of burners that continue to haunt him to this day.