If 'The Bachelor' Contestants Were NFL Teams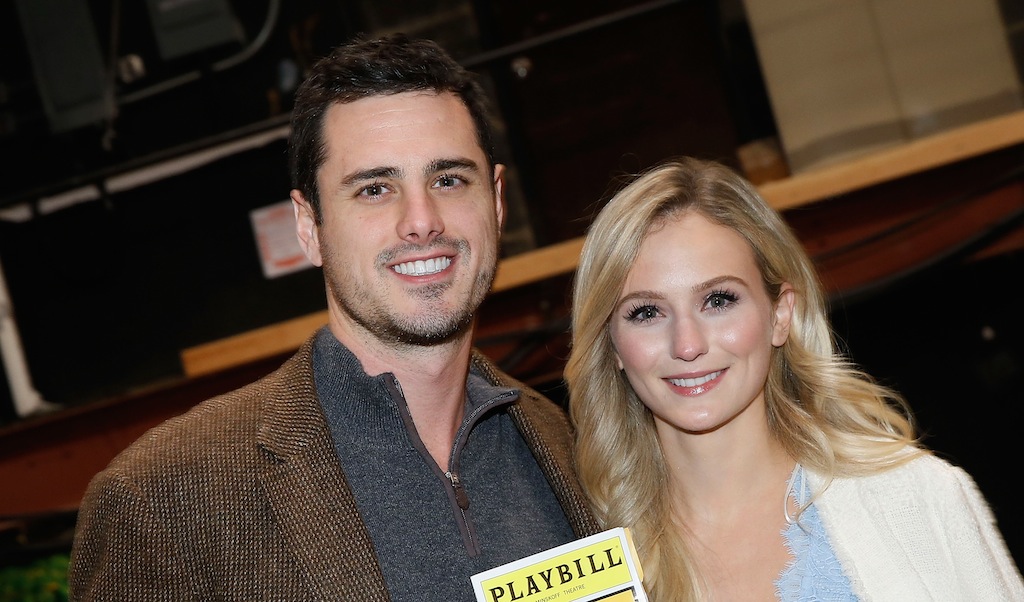 Television is always more exciting when there's competition involved. In fact, this is a good way to show the connection between various forms of entertainment. Of course, it's one thing to see how the jockeying for power in Game of Thrones can forge an undeniable bond with the likes of the NFL, but it's probably more difficult to see how the latter can relate to a program such as The Bachelor. But you'd be surprised at how wrong you are.
With some creativity and a willingness to think outside the box, you'll find that there is actually a legitimate way to tie these two entities together (sort of): by turning previous Bachelor contestants into NFL teams. Don't laugh, we're super serious about this.
We know it's a bit of a stretch, but if you really think about it, you'll see that we make some truly valid points — and had a whole lot of fun in the process. Therefore, with that in mind, if The Bachelor contestants were NFL teams, this is how we see it going down.
Jordan Rodgers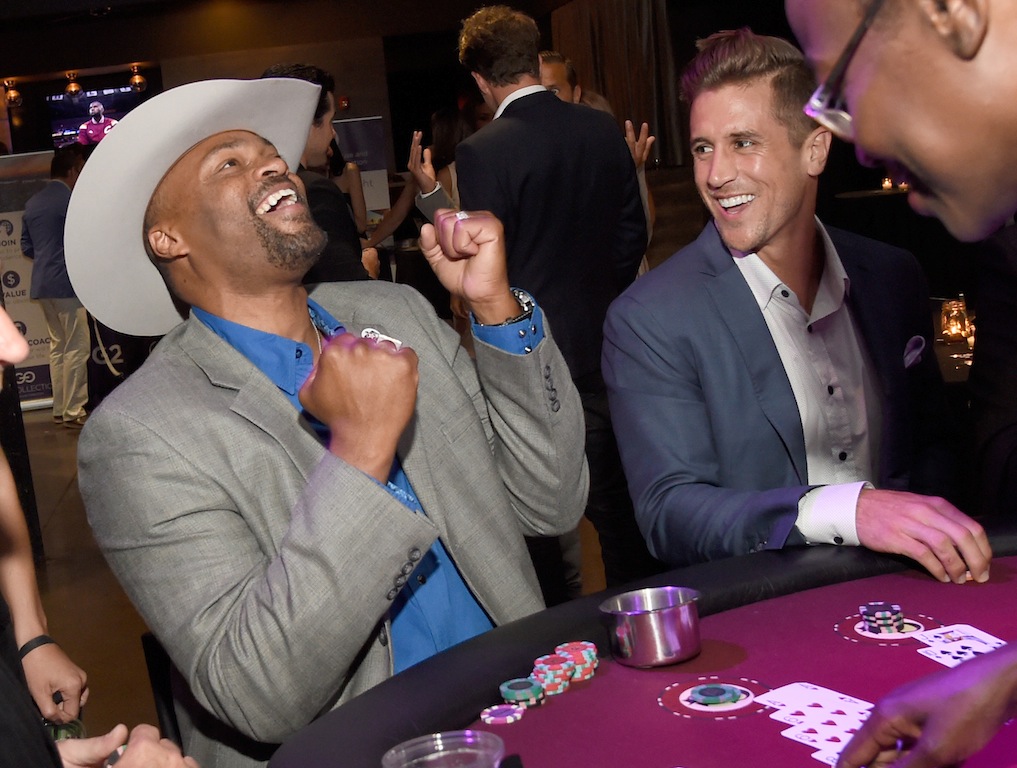 NFL team: Chicago Bears
While the 12th season of The Bachelorette has only just kicked off, former quarterback Jordan Rodgers looks like the early favorite to steal JoJo's heart. And that's a good thing. Because when you're older brother happens to be Super Bowl MVP Aaron Rodgers, you probably spent most of your life coming in second place. For that reason, we think the younger Rodgers has a lot in common with the Chicago Bears. Each has a history of losing to No. 12.
Brad Womack
NFL team: Dallas Cowboys
Brad Womack, the entrepreneur from Texas, made Bachelor history in more ways than one. Not only is he the only individual to appear as "The Bachelor," on two separate occasions, but during Season 11, he became the first person to reject both finalists. Aside from the geographical connection, this sort of behavior has "Dallas Cowboys" written all over it.
We see someone who has to be the star, someone who gives people hope only to take it all away, and someone who could've built a dynasty but decided to throw it all away. Trust us, Jimmy Johnson knows what we're talking about.
Juan Pablo Galavis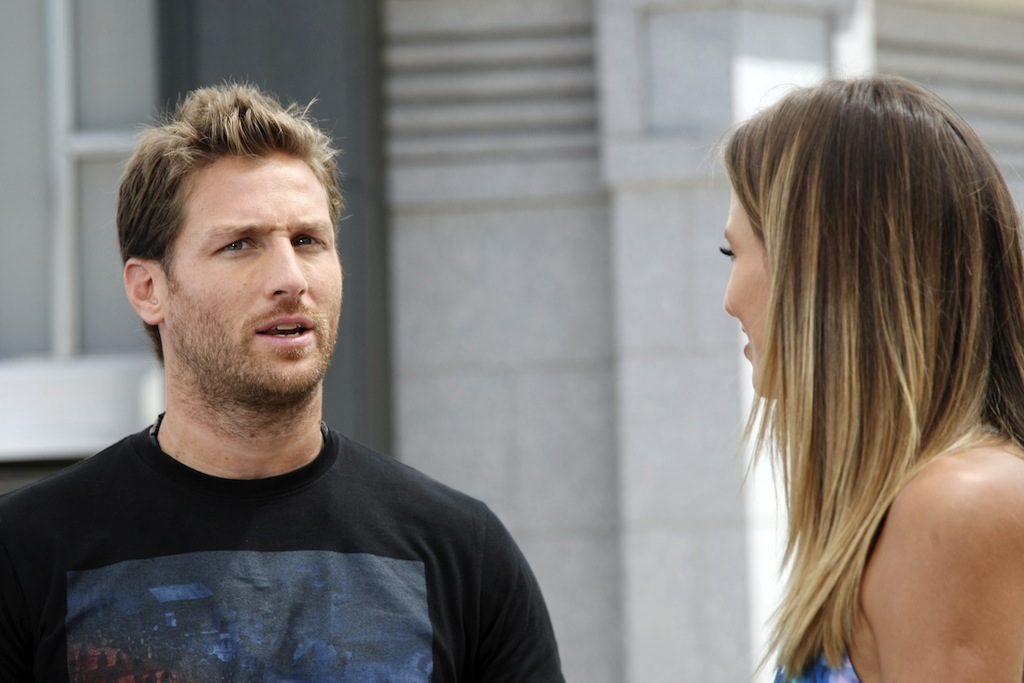 NFL team: Miami Dolphins
You may think we chose the Miami Dolphins for Juan Pablo Galavis because he used to play professional soccer in the city, but that's just a fortunate coincidence. In reality (we went there), the correlation between these two has more to do with how each performed, or rather didn't perform, on their respective fields of battle.
Galavis and the Dolphins are all shine and no substance. Whether it's having charm and made-for-TV looks (see above) or having no issues with throwing buckets of money at superstars (hello, Ndamukong Suh), both Galavis and the Miami Dolphins organization fail to live up to expectations. Hey, at least the weather's nice.
Sean Lowe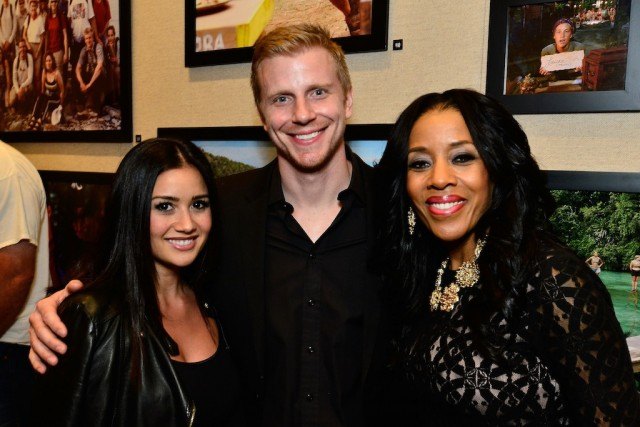 NFL team: Los Angeles Rams
During his season of The Bachelor, we honestly believed that Sean Lowe had no desire to be in the spotlight. We thought he was genuine, down-to-earth, and wholesome. But after watching him take his "talents" to everything from Dancing With the Stars to Marriage Boot Camp, we realized that we were completely wrong about the Texas native. Like the Rams leaving behind the city of St. Louis to migrate West, this guy has his sights set on Hollywood.
Jake Pavelka
NFL team: San Francisco 49ers
This might seem like a strange pairing, but let us explain. Jake Pavelka seems like the kind of guy you should root for; the pilot with a golden smile. Unfortunately, starting with his decision to propose to Vienna, which turned into a nasty public breakup, Pavelka continues to make one poor decision after another.
In turn, he essentially becomes his own worst enemy. This is the San Francisco 49ers in a nutshell. Right after becoming one of the best teams in the National Football League, they forced Jim Harbaugh out of town, hired Jim Tomsula, and imploded right before our very eyes. Now it's up to former Eagles coach Chip Kelly to try and restore some order. Good luck with that.
Nick Viall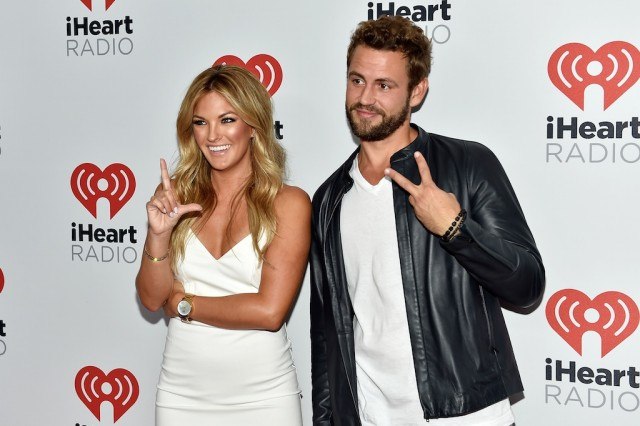 NFL team: Buffalo Bills
It'd be really cruel to compare Nick Viall to the Buffalo Bills because the organization hasn't been to the playoffs since 1999. We're not that mean. Besides, that wouldn't even make any sense. Viall, to his credit, has been to the "postseason" in Bachelor terms — he was a finalist twice.
Unfortunately, he fell short on both occasions — much like the Buffalo Bills teams that made four consecutive trips to the Super Bowl, only to lose each and every time. Therefore, both parties know firsthand what it's like to always be the bridesmaid, and never the bride. Come to think of it, this is pretty mean. Sorry.
Ben Higgins
NFL team: Denver Broncos
Last but certainly not least, Ben Higgins. This guy has to be the Denver Broncos. Not only does he live in the Mile High City, but throughout his Bachelor experience, Higgins remained true to himself, stayed the course, found the girl, and got a much-deserved storybook ending. As arguably the most-liked "Bachelor" in the history of the show, Higgins has earned his "champion" title.