5 Potential Backup Quarterbacks for the Dallas Cowboys
The Dallas Cowboys entered training camp in late July with intentions of competing for a Super Bowl title in 2016. Their roster was at full-strength, and they added a potential game-changing running back in Ezekiel Elliott during the 2016 NFL Draft. Then disaster struck — yet again. Three plays into the Cowboys' first offensive possession against the Seattle Seahawks in their third preseason game, 36-year-old Tony Romo took a hit from defensive end Cliff Avril and fractured a bone his back. The injury will keep Romo sidelined for at least six to 10 weeks. Had rookie Dak Prescott not emerged as a potential star during training camp, the Dallas Cowboys would likely be looking at another wasted season.
While we know that Prescott will be the team's starter while Romo is out, the backup quarterback position is now a major question mark. It is a virtual guarantee that they will add a veteran quarterback to serve as Prescott's backup some time in the next week. Only time will tell who that player is and whether or not they have to trade for him or sign him off the streets. That said, here are five options who make sense to us as potential backup quarterbacks for the Dallas Cowboys in 2016.
1. Mark Sanchez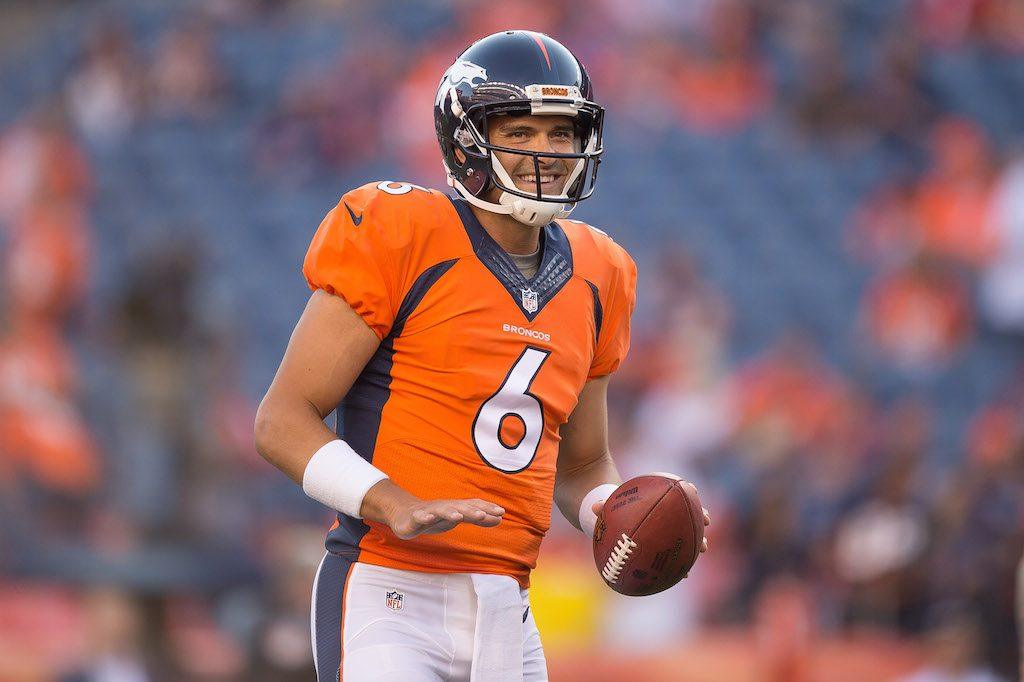 Despite being widely considered the frontrunner to win the Denver Bronco's starting QB job, Mark Sanchez lost the battle to second-year pro Trevor Siemian, who was a seventh-round pick in the 2015 NFL Draft. The Broncos expressed interest in keeping the former USC Trojan in the mix (for a discounted rate) to provide a veteran presence for Siemian and rookie Paxton Lynch, but at the same time, they already reached out the Dallas Cowboys to gauge their interest in a potential trade.
At first, the Cowboys seemed willing to call Denver's bluff and wait for them to release the six-year NFL veteran, but that approach likely won't work now that the Minnesota Vikings are looking for a replacement for Teddy Bridgewater, who suffered a gruesome injury during a training camp practice on Tuesday. Finding a way to acquire Sanchez would be one of the best, and most affordable, options for the Cowboys until Romo returns from his injury.
2. Colin Kaepernick
Colin Kaepernick has been one of the most widely discussed players in the league all offseason. Most recently, the fact that his roster spot with the San Francisco 49ers is very much up in the air has been overshadowed by his recent decision to stay seated during the National Anthem prior to the Niners' preseason game against the Green Bay Packers.
There is no question that the 49ers would entertain trade offers for the 28-year-old quarterback, but as of now, their asking price is unclear. What may ultimately hold up a potential Kaepernick-Cowboys pairing, though, is the former Nevada standout's contract. His $11.9 million salary is fully guaranteed for the 2016 season, and the Dallas Cowboys simply do not have a lot of salary cap flexibility.
3. Austin Davis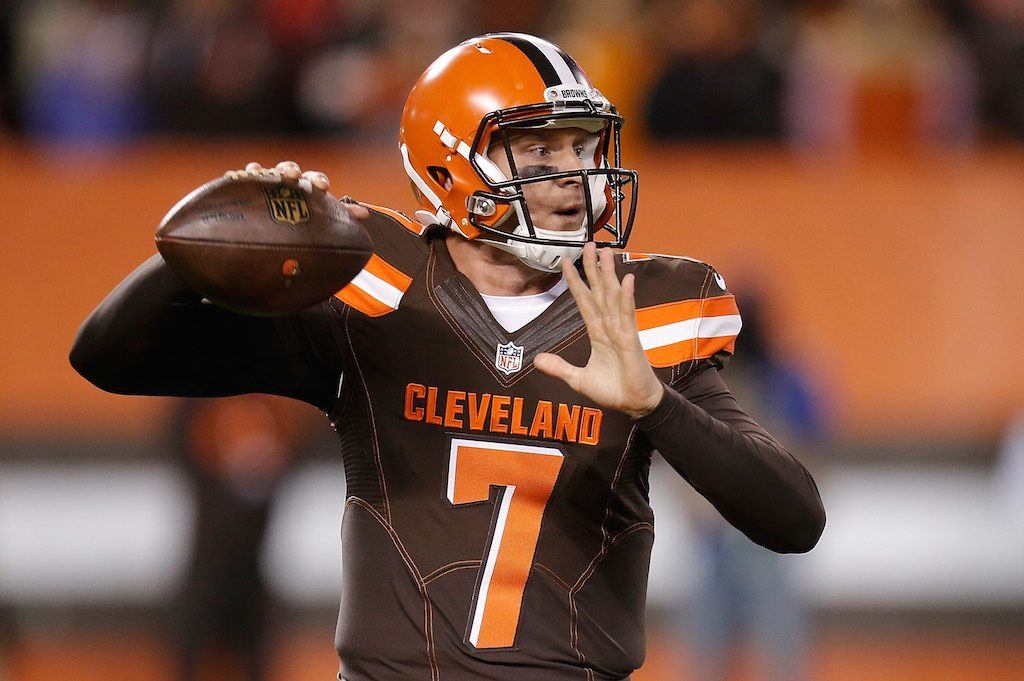 If you don't know who Austin Davis is, you are likely not alone. Since 2012, he has played for four different franchises and started just 10 games. The former Southern Miss signal caller did gain a bit of notoriety back in 2014 when NFL legend Brett Favre suggested that Davis could be the next Tom Brady or Kurt Warner.
The truth of the matter is that this likely isn't the case — especially considering his employment status (he is currently an unrestricted free agent). But we do know that Davis is already on the Dallas Cowboys' radar, and will be working out for the team on Wednesday. While he isn't exactly a crafty veteran, the 27-year-old does have some starting experience in the NFL.
4. Geno Smith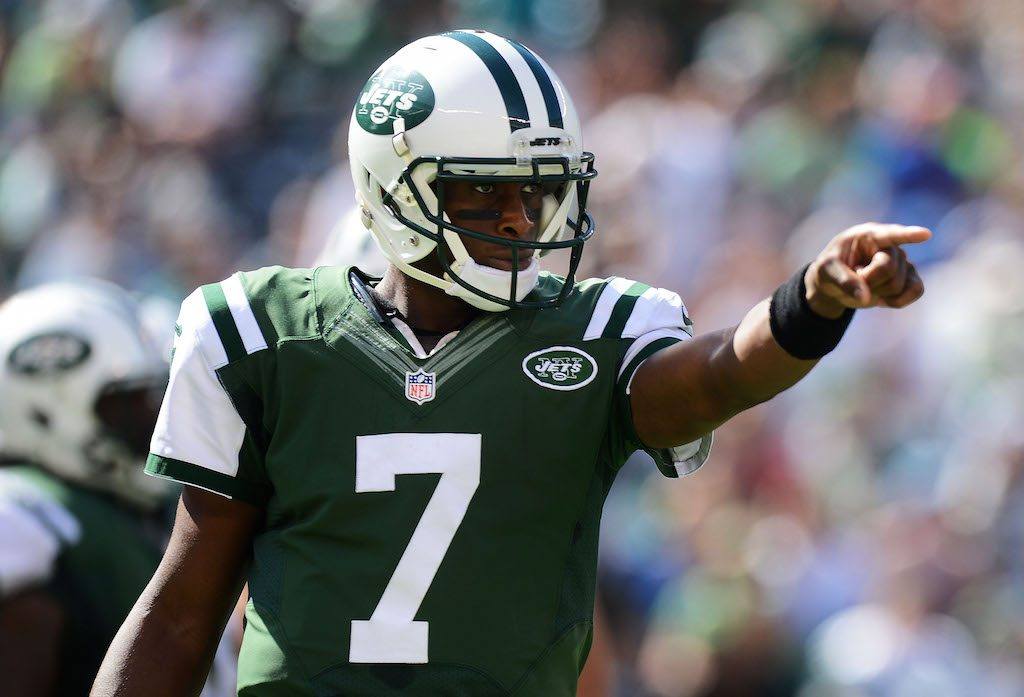 With Ryan Fitzpatrick back in the fold, Geno Smith may ultimately be the odd man out at quarterback for the New York Jets. They have young developmental prospects in Bryce Petty and Christian Hackenberg, and it is becoming clear that Smith will likely never be their long-term starter. The Jets would likely be willing to listen to any and all trade offers for Smith, but if they do not deal him, our guess is that they will ultimately release the 25-year-old quarterback before the 2016 season opens next week. If that happens, expect the Dallas Cowboys to move quickly.
5. Josh McCown
The Cleveland Browns made the decision to go with Robert Griffin III as their starter, and trade speculation surrounding Josh McCown has been running rampant ever since. The Dallas Cowboys were a rumored destination for the 37-year-old quarterback when Kellen Moore went down with a broken ankle early in training camp. Now, with Romo's injury, the rumors have started up again.
The Browns have stated that they would likely keep McCown on their roster for a veteran presence and a backup plan in case Griffin fizzles or gets injured, but given their newfound love for acquiring draft picks, we believe the Browns wouldn't think twice about trading McCown if the price was right.
Statistics courtesy of Pro-Football-Reference. Contract and salary cap data courtesy of Spotrac.