Alpine Renault Boss Laments Horrible Formula 1 Performance at United States Grand Prix: 'Everything That Could Go Wrong Did Go Wrong'
Formula 1` driver Esteban Ocon pondered the performance of Alpine Renault in America.
Looking over to teammate Fernando Alonso, who also found himself out of the United States Grand Prix early, Ocon didn't like the thoughts within his head.
For 15 consecutive F1 races, Alpine drove away with points.
The run ended at the bumpy Circuit of the Americas track on Oct. 24.
Formula 1's Alpine Renault endured a 'difficult day' at United States Grand Prix
Ocon was riding a personal streak of earning points in six of the past seven races.
"It was a difficult day for all of us in the team," Ocon told formula1.com.
His race ended early after starting in 11th place. He never really got going. His No. 31 machine collided with troubled Alfa Romeo Racing's Antonio Giovinazzi before finishing the first lap. Ocon attempted to rejoin the race, but problems with the car's rear led to his team retiring from the race.
"We were lacking a bit of a pace, but our race was also compromised after the touch on the first lap," Ocon said. "It was not an easy one, but we'll come back stronger in the next one."
Alpine exec Budkowski is attempting to 'forget' America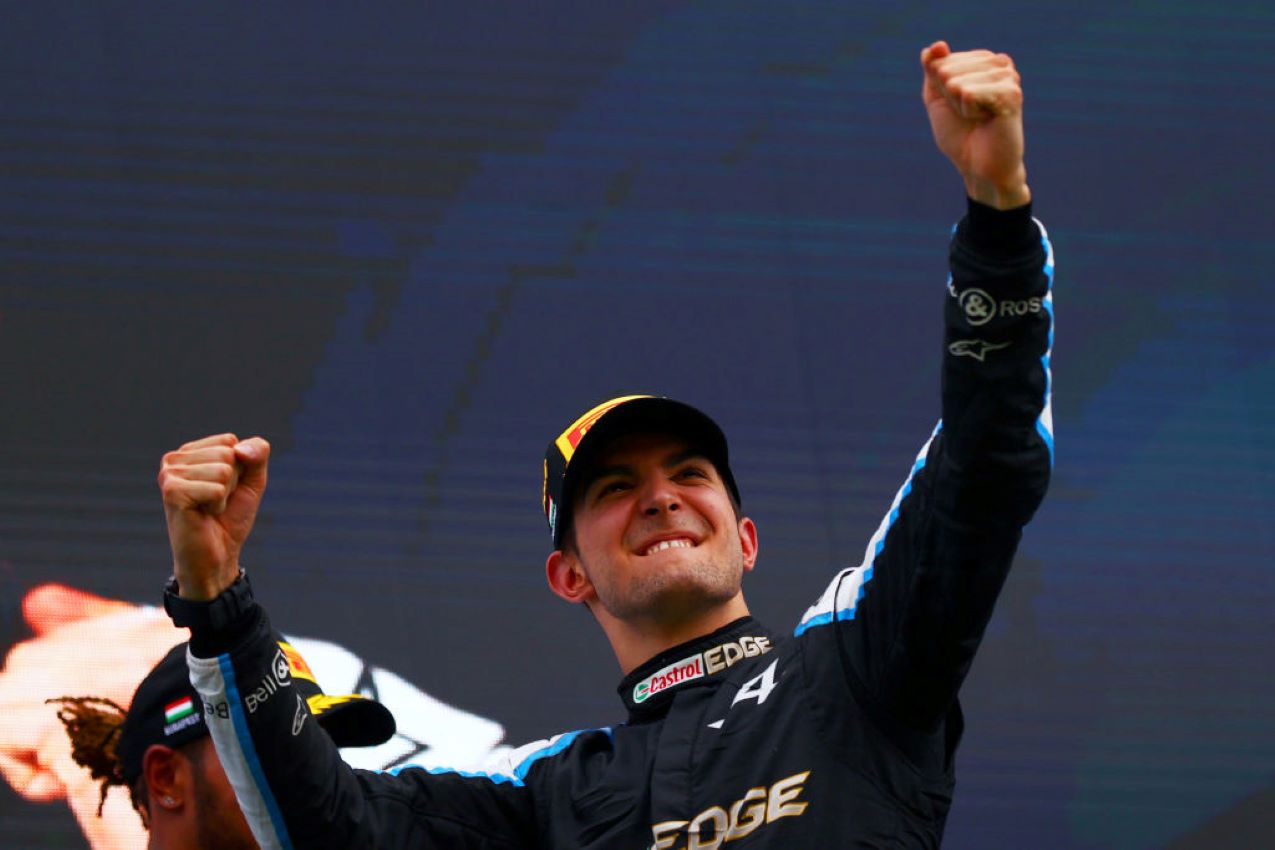 The post-race emotion was a far cry from his thoughts following August's first F1 victory at the Hungarian Grand Prix. Considering the performance came on his favorite track, Hungaroring, the entire experience was "extra special," he told formula1.com.
Alpine Executive Director Marcin Budkowski had different thoughts on the teams' recent trip to America.
One prominent thought must have been: "When are we leaving?"
Alonso also entered the garage early with a rear wing issue after briefly competing for a top-10 finish.
The United States GP was a "race to forget for us," Budkowski said. "Pretty much everything that could go wrong did go wrong during this (Oct. 24) weekend."
Budkowski thinking beyond DNFs, planning new philosophy for Mexico
In the aftermath of the DNFs, Budkowski finalized his thoughts on the drivers' American performances:
"Esteban (Ocon) started in the (11th) position on the mediums, and scoring a few points seemed a very achievable target. Unfortunately, he was hit by Giovinazzi in the first lap and suffered front wing damage, which forced us to stop to change it. From that point onwards, his race was heavily compromised. There was not much to fight for."
"Fernando (Alonso) drove a brave race starting from the back, and we tried everything to sneak into the top 10, pushing very hard and taking risks, and trying a different strategy to build a tire advantage towards the end. As we were closing in rapidly on the cars in front, we had a rear wing issue that robbed us of an exciting finish."
With a week off between events, F1 returns Nov. 7 for the Mexican Grand Prix. Alpine Renault is fifth in the circuit's constructor standings with 104 points, 10 ahead of Alphatauri Honda but 146.5 behind Ferrari.
Already preparing for Mexico City, Budkowski admitted: "We have lots to reflect on."
RELATED: Max Verstappen's Formula 1 Championship Hopes Come Down to a Crucial Decision