Baker Mayfield and the Browns Should Be Pissed, More Motivated To Beat the Steelers Thanks To JuJu Smith-Schuster's Recent Comments
Baker Mayfield and the Cleveland Browns have a lot of adversity to overcome if they want to defeat the Pittsburgh Steelers in the wild-card round on Sunday. Not only are the Steelers favored to win, but Cleveland has seven starters on the reserve/COVID-19 list, and head coach Kevin Stefanski won't be able to coach the game, either. However, if the Browns don't have enough extra motivation to win this game against their division rival already, they do now, thanks to Steelers wide receiver JuJu Smith-Schuster. In fact, Mayfield and the Browns should be pissed about his recent comments.
Baker Mayfield and the Browns have a lot of adversity to overcome
For the first time since 2002, the Cleveland Browns are in the playoffs. It has a lot to do with the play of Baker Mayfield and their running backs, too.
Mayfield only threw for 3,563 yards this season, but he took care of the ball much better this year than he did last year. After throwing for 22 touchdowns and 21 interceptions in 2019, Mayfield threw for 26 touchdowns and only eight interceptions this year.
The running game, though, is what has really made the Browns successful, as Nick Chubb ran for 1,067 yards and 12 touchdowns in 12 games this season. Kareem Hunt also added 841 rushing yards and six touchdowns.
However, after waiting almost 20 years to make the playoffs, the Browns will now have a tough time beating the Steelers on Sunday. Pittsburgh is already a tough team to beat. They are 12-4 and almost beat Cleveland in Week 17 with Mason Rudolph at starting quarterback. The Browns have even more adversity than that to overcome now, though, as head coach Kevin Stefanski and their Pro Bowl offensive lineman Joel Bitonio have both tested positive for COVID-19, according to ESPN. They won't be at the game on Sunday.
In addition to this, the Browns also have seven total starters on the reserve/COVID-19 list, which includes cornerback Denzel Ward, who earned Pro Bowl honors in 2018. This has all forced the Browns to close their facility, as they have been unable to practice. Cleveland has ultimately been preparing remotely all week.
JuJu Smith-Schuster has given the Browns bulletin board material
Not only do the Cleveland Browns probably already have the "us against the world" mentality due to everything that has been going on, but Steelers wide receiver JuJu Smith-Schuster has recently given them even more material to put on their bulletin board with his recent comments.
"I think they're still the same Browns team I play every year," Smith-Schuster said, according to ESPN's Jake Trotter. "I think they're nameless gray faces. They have a couple of good players on their team. But at the end of the day … the Browns [are just] the Browns. [It's] AFC North football. They're a good team, but I'm just happy we're playing them again."
Still the same Browns? That comment either proves that he doesn't actually pay attention to other NFL teams or that he is purposefully trying to throw shade at Cleveland because what he said is just simply not true.
Cleveland had a losing season in all but three years from 1990 through 2019. Smith-Schuster has also played for the Steelers since 2017, and in the three seasons he played against Cleveland prior to this year, the Browns went 0-16, 7-8-1, and 6-10. This year, they're 11-5. Additionally, Mayfield should certainly feel disrespected, as he threw 13 fewer picks this year. Smith-Schuster is almost acting like Mayfield and the Browns just haven't improved at all.
This comment alone should give the Browns more motivation for Sunday's game. So, what are their chances of winning?
Can Baker Mayfield and the Browns defeat the Steelers?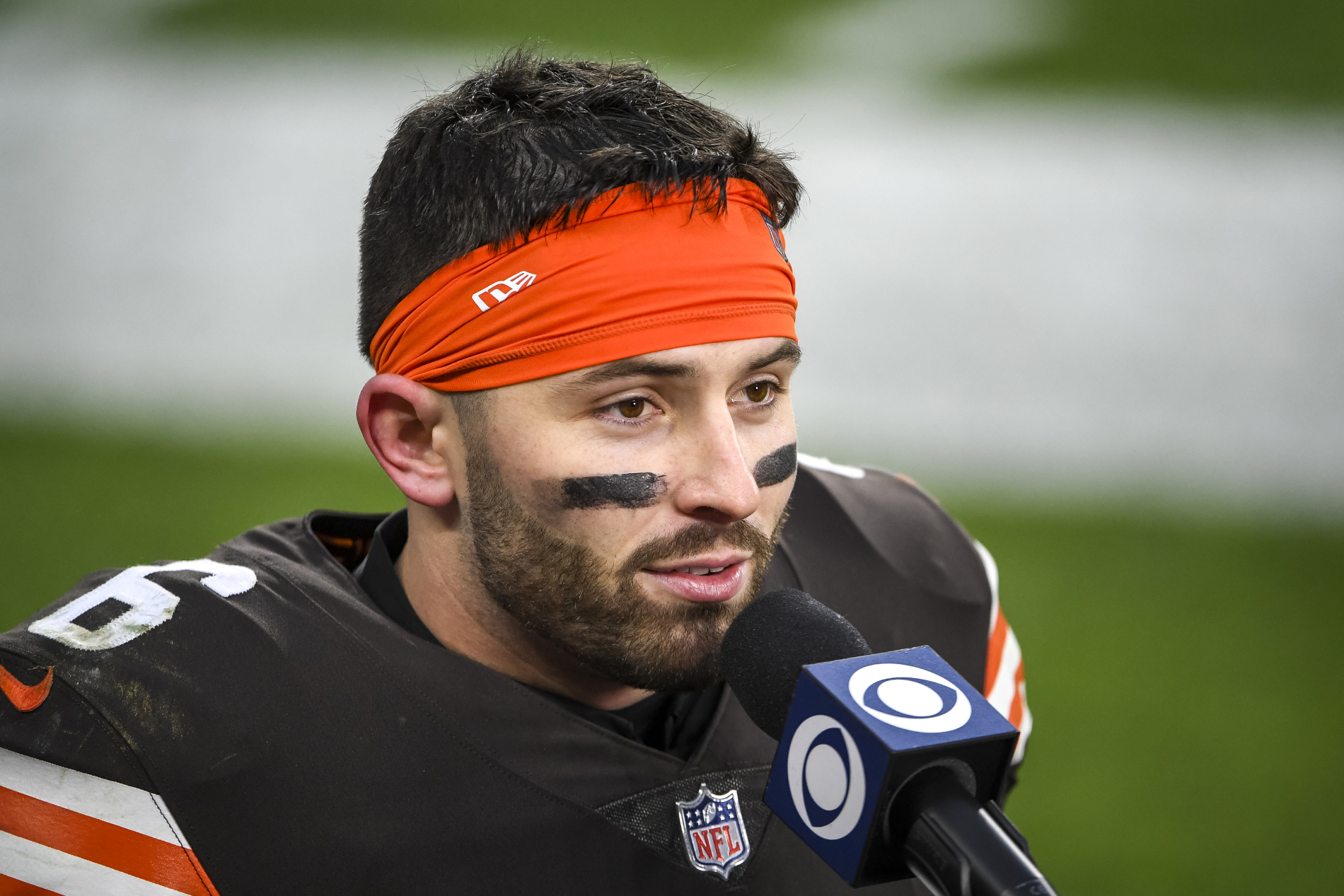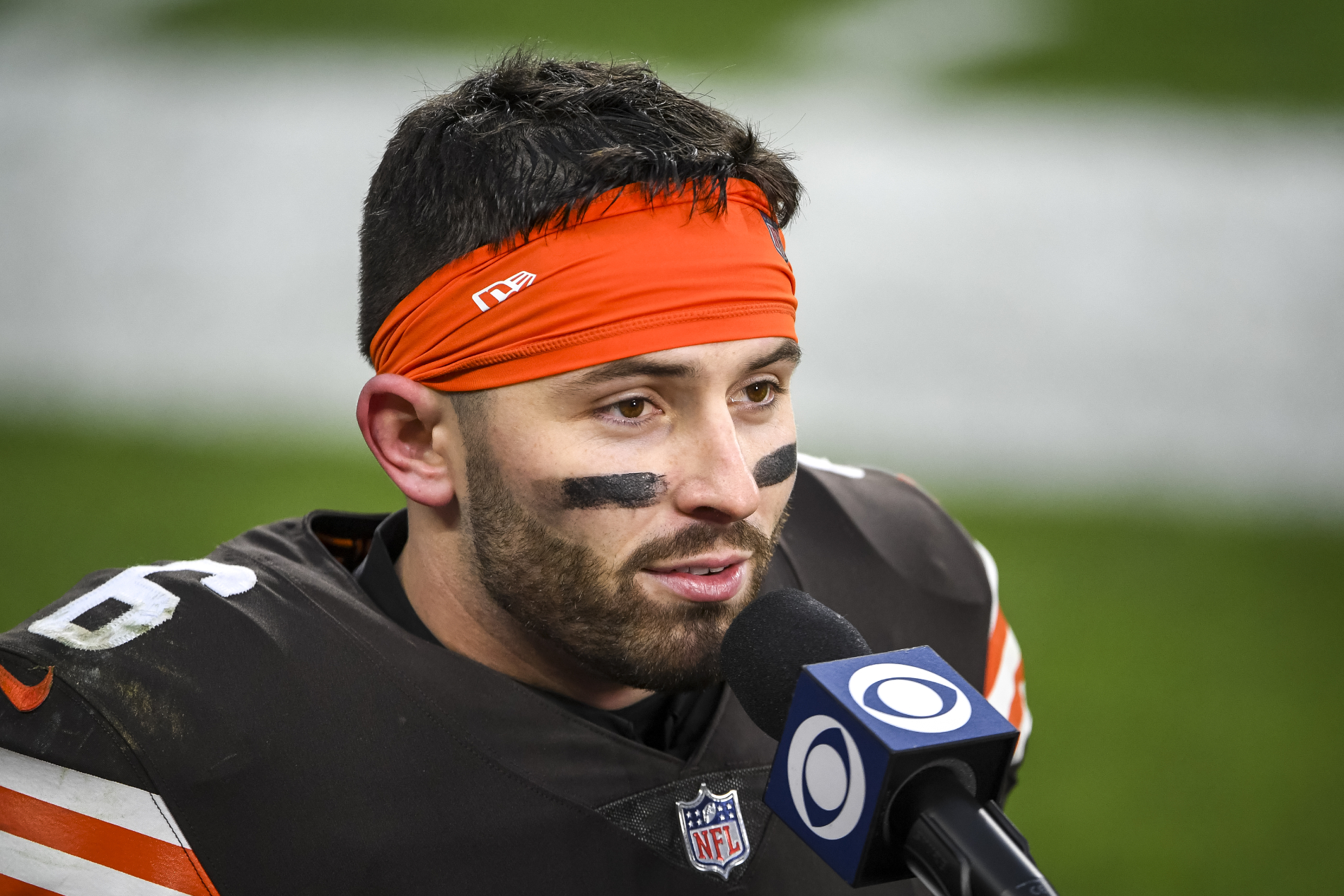 Baker Mayfield and the Browns won't have their head coach. They also won't have what looks like seven starters, and they have been unable to practice this week. However, they do maybe have more of a chance than people think they do.
The Steelers started the season 11-0 but have lost four of their last five games. Their offense struggled in those games, too, as it scored 22 points or less in each of their four losses. 
Ben Roethlisberger also struggled immensely in Pittsburgh's two losses to the Buffalo Bills and Cincinnati Bengals in Weeks 14 and 15. He went 21-of-37 through the air for 187 yards, two touchdowns, and two interceptions against Buffalo. He also went 20-of-38 for 170 yards, one touchdown, and one interception against Cincinnati. It's late in the season, and Father Time might be catching up with him.
Pittsburgh's defense also hasn't been as great lately. It has only allowed 19.5 points per game on the season, but has given up 23 points or more every week since Week 13.
So, yes, the Browns have a lot to overcome. But Pittsburgh's struggles and the fact that JuJu Smith-Schuster has given them some extra motivation recently should be plenty of reasons for Cleveland fans to have some optimism heading into Sunday.
Stats courtesy of Pro Football Reference