With Baker Mayfield Cleared to Play, T.J. Watt and the Pittsburgh Steelers Know Exactly How to Strike Fear Into the Hearts of the Cleveland Browns
At 3-3 and looking to secure a three-game win streak on the road against the Cleveland Browns, the Pittsburgh Steelers know that they have an important and challenging game ahead of them in Week 8 of the NFL season.
Cleveland is 4-3 and coming off a win that saw the Browns beat the Denver Broncos without multiple players. That list included quarterback Baker Mayfield, running backs Nick Chubb and Kareem Hunt, and offensive tackle Jack Conklin.
Down to third-string running back D'Ernest Johnson, all Kevin Stefanski's team did was rush for 182 yards as a team, including 146 and a score from Johnson.
With Mayfield set to return to action despite nursing an injured non-throwing shoulder and Chubb having practiced earlier in the week, it looks like Pittsburgh is going to get a Cleveland team that is getting healthier. The Browns will be looking to ride their home-field advantage and their stellar running game to another win.
Pittsburgh's defense will have to play at a high level to win, and it sounds like the Steelers have a strong game plan heading into the contest.
Pittsburgh Steelers' star pass rusher T.J. Watt knows he has to stay engaged in all aspects of the defense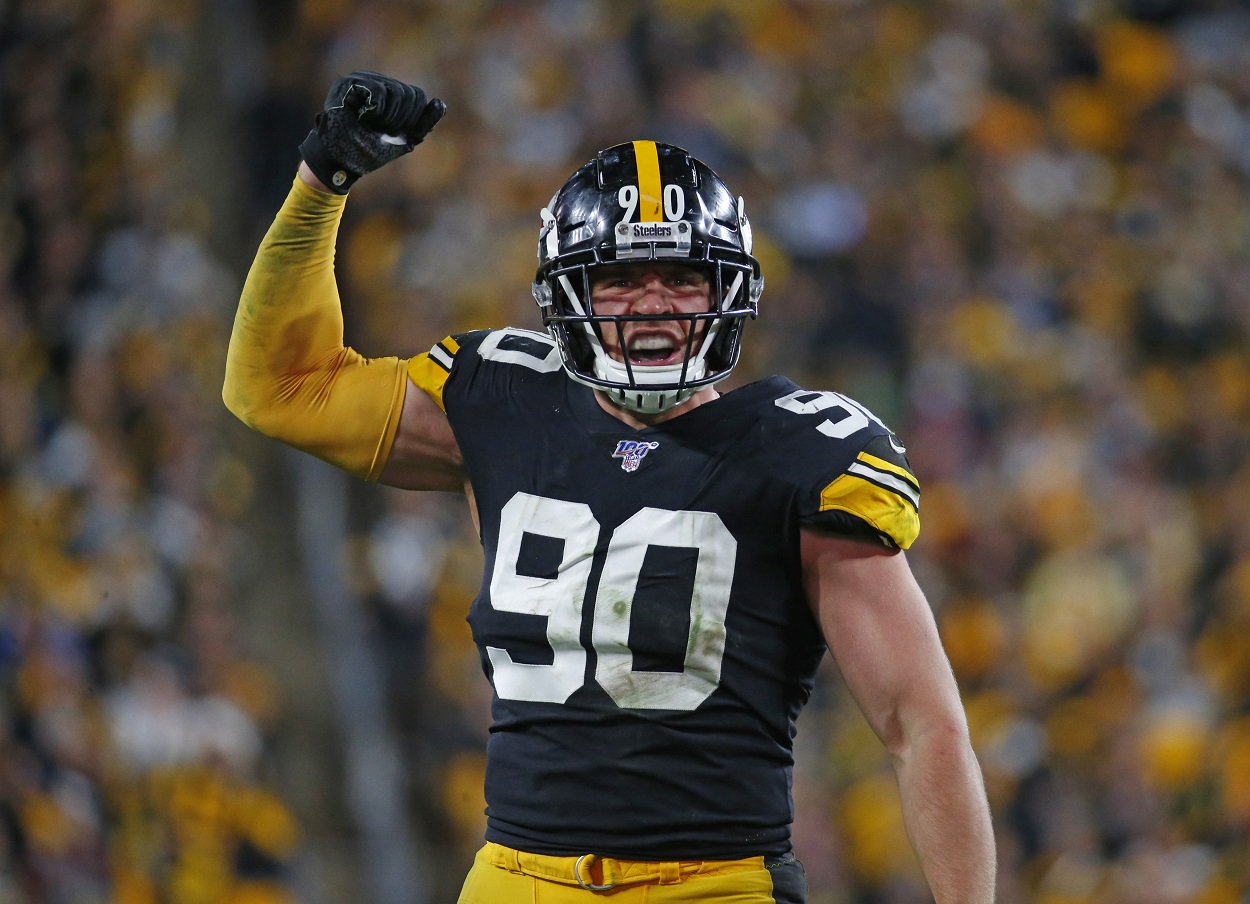 Even if Chubb isn't 100% for Cleveland, the Browns have proven that they're always going to focus on running the football.
Going up against a run-first offense can sometimes get frustrating for defenders who pride themselves on getting after the quarterback. Still, looking ahead to the game, star pass rusher T.J. Watt explained what his mindset will be against run-first Cleveland. Watt and the Steelers just faced a similar opponent in the Seattle Seahawks, who were down Russell Wilson and playing in a windy, rainy environment. Seattle was focused on running the football, so the star defender had to find other ways to impact the game before he finally got a chance to get after quarterback Geno Smith. 
"It's just trying to find ways to make impacts in other ways of the game than just the passing game," Watt said, according to the team website. "This week is a great example of that. We know they're a run-first football team. We know how much they like to stick to the run even if it's not effective early in games, and it's been working for them"
Pittsburgh would be wise to shut down the run and get pressure against Baker Mayfield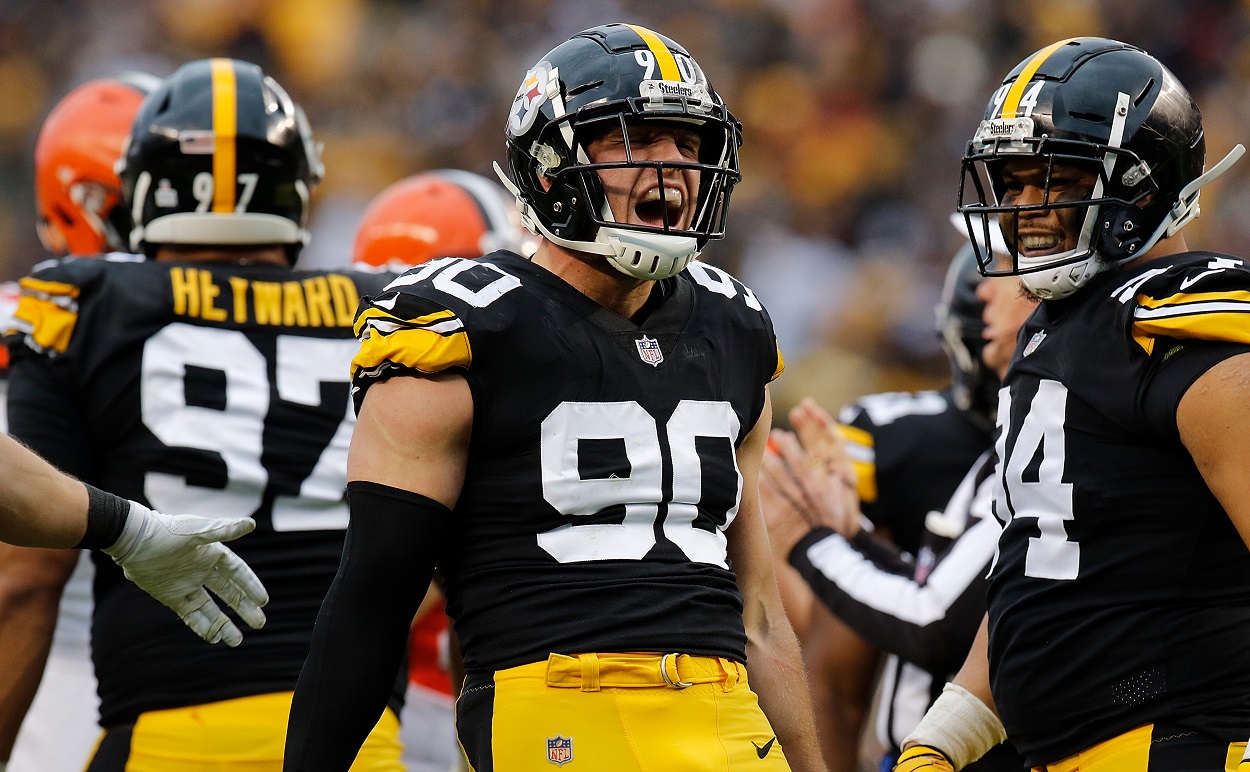 It's going to be easier said than done for the Steelers, but the best thing they can do this weekend is stuff the box, make running the football as tough as possible for Cleveland and force Mayfield to throw the football.
The most important aspect of that game plan is forcing Cleveland to throw the football, which puts Mayfield squarely in the crosshairs of Watt, Cameron Heyward, and Devin Bush.
Though Mayfield has been cleared to play, and there's no questioning his toughness, he did suffer a torn left labrum and shoulder fracture. Ian Rapoport reports that Mayfield once again has a full range of motion and that the break is healing, but the quarterback has been dealing with this injury for much of the season, and one wrong hit could lead to a setback.
It's already a physical rivalry as it is, but the more pressure Watt and the Steelers can get on Mayfield, the better their chances of winning this contest. Of course, the days of bounties and on-purposely trying to injure your opponents are supposedly long gone in the NFL, but any defender worth his salt knows that when your opponent has a weakness, you attack it.
Watt and the Steelers know they will have to be patient against the run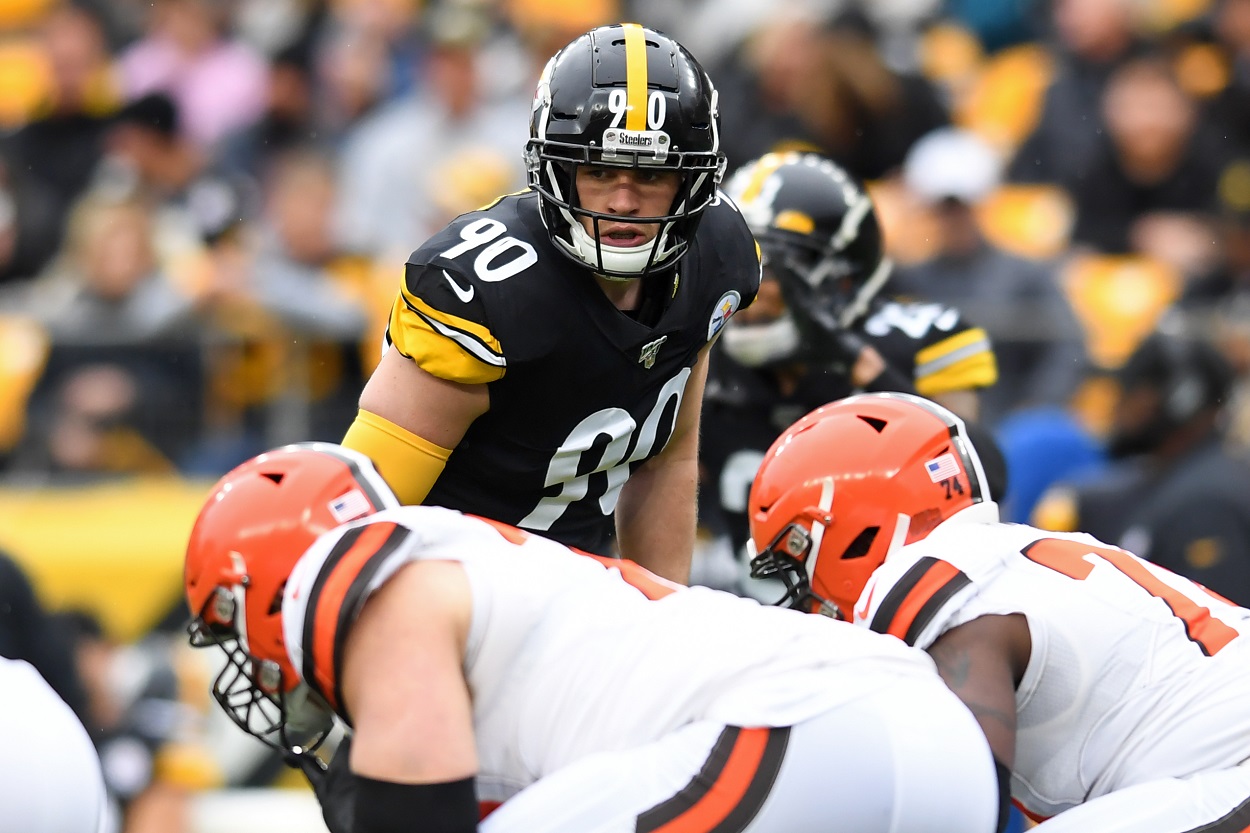 Cleveland knows that Mayfield is in a vulnerable position, even though he's healing, and Stefanski's natural inclination is to pound the rock anyhow.
Pittsburgh needs to expect the Browns to come out hard and heavy on the ground and commit to the run game. The Browns are rushing for 170.4 yards per game this season, and they lead the NFL in total yardage accumulated on the ground with 1,193 rush yards to their name. The next closest team to that number is the Tennesee Titans with 1,088 rushing yards as a team, and they've got Derrick Henry running the ball for them. 
That goes to show you just how committed Stefanski is to his run game. For the Steelers, the challenge will be selling out to stop the run, knowing that the hard work will pay off with pass-rush opportunities later.
"You need to hunker down and focus on the run and stop the run in order to get those opportunities in the passing game," Watt explained.
Football at its core is about imposing your will on the team across from you and forcing them to become one-dimensional.
On offense, the best way to set up your passing game is to have a strong running game. That forces defenders closer to the line of scrimmage and opens up shots downfield. The opposite is true on defense. If you're a defensive coordinator and want to force pressure on the other team's quarterback, the best way to do that is to bring safeties down to the line of scrimmage and stuff the box, making running near-impossible.
You almost want to dare the quarterback to throw the ball.
Look for the Steelers to utilize that strategy. They're going to force Mayfield to prove he's healthy and force him to prove he can be an above-average quarterback.
If the Steelers win, that strategy will be a big reason why they do.
Stats courtesy of ESPN and Pro Football Reference.
RELATED: Pittsburgh Steelers RB Najee Harris' Unlikely Bond Adds Fuel to His Fire and Proves His Worth on and off the Field