Baker Mayfield Credits His Recovery to His Business Investment in CBD
Anyone who watches the NFL is familiar with Baker Mayfield's series of Progressive commercials where he acts like the Cleveland Browns' stadium is his house. That is probably his most famous ad campaign, but it's certainly not his only off-field business venture. In addition to doing commercials for many brands, Mayfield invests in several businesses. This includes a CBD company, which might be helping him on the gridiron.
Baker Mayfield's endorsement deals
The Progressive sponsorship isn't the only one that Mayfield has snagged since joining the Browns as the top pick in the 2018 draft. Fan Nation notes that Mayfield also has deals with Hulu, Bose, Nissan, Bodyarmor, Panini, Nike, and HydroHoist. Those are some notable companies in a variety of industries, which add millions to Mayfield's net worth.
The Nissan deal is likely especially lucrative for Mayfield because endorsing a major car brand is a big deal in a highly competitive industry that has ads plastered across TV and other media.
Baker Mayfield's CBD investment
RELATED: Baker Mayfield's Mom and Aunt Dodged Death in a Fatal Car Accident
Earlier this season, Mayfield became an investor in the CBD company, Beam. He is the first NFL player to put money into the company but not the first athlete to do so. Former NASCAR driver Danica Patrick and golfer Billy Horschel have also invested in the company. Entrepreneur interviewed Mayfield about his investment in the company.
The Oklahoma alum said his brother Matt first introduced him to Beam's products after the siblings started a small venture capital firm. After trying Beam's CBD bars, Matt introduced Baker to the co-founders. They chatted over text and then kept sending Mayfield samples, which he "just kind of fell in love with," noting that he especially likes "how clean the product is."
According to Mayfield, the Clarity powder and capsules are among his favorite Beam products. He tends to have them in the morning before he works out and, even as a big coffee drinker, he wouldn't always need to drink coffee after taking the Clarity. Mayfield also credits the Dream powder with helping him get through the quarantine.
Intended to help people with sleep and relaxation, Mayfield says Dream "helped with the stress of living at home." He also mentioned that Dream "tastes fantastic." The founders both have histories as pro athletes, which drew Mayfield to Beam. He says it's easier for him to trust the products "just because they know exactly what you have to put your body through to be at peak performance."
Mayfield's other investments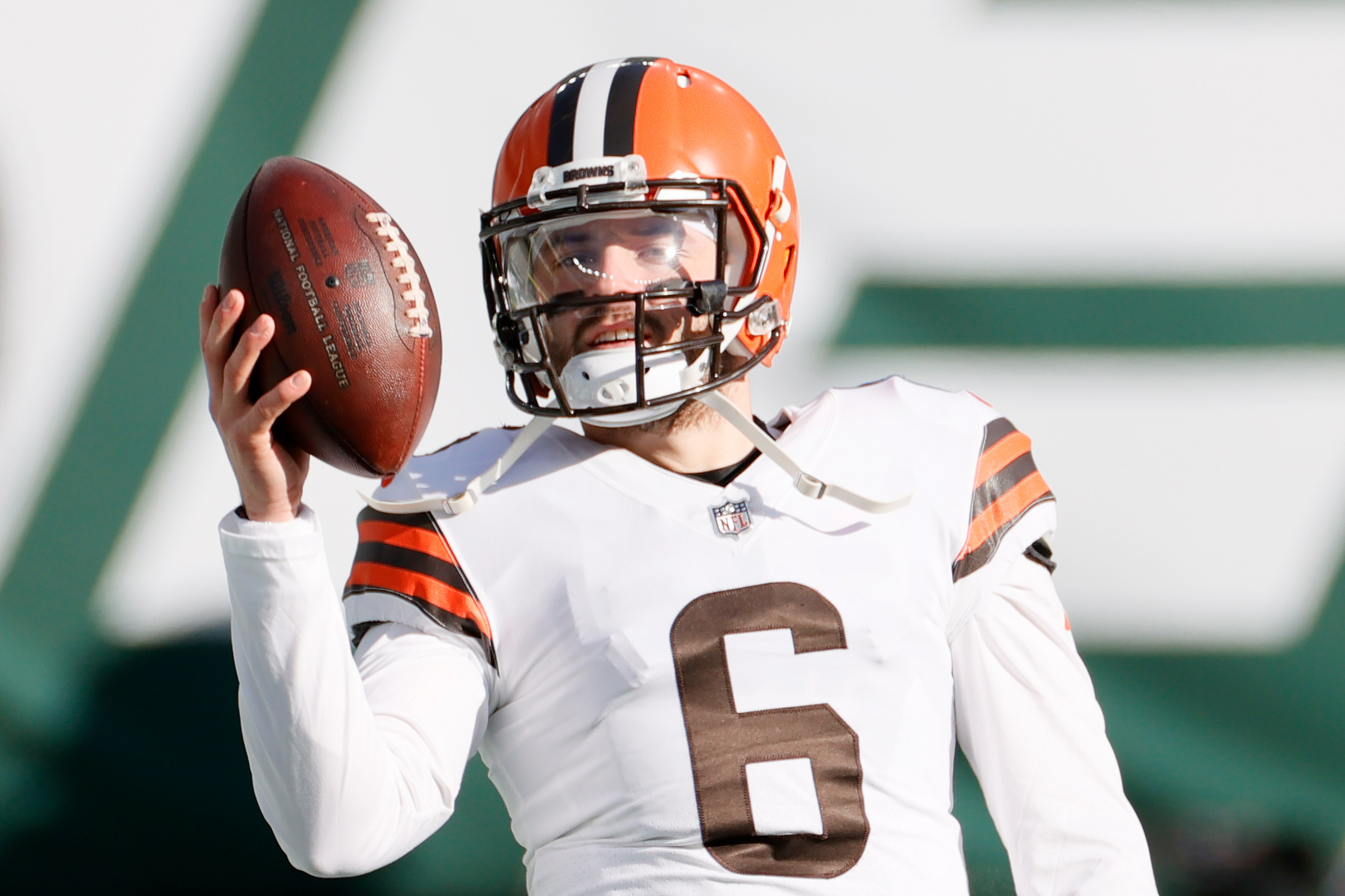 RELATED: Is Browns QB Baker Mayfield Overrated?
Beam isn't Mayfield's investment, which isn't surprising considering the four-year $32 million rookie contract he signed with the Browns, details Spotrac. That gives him plenty of money to invest in companies. Here are some of Mayfield's other investments.
PumpJack DataWorks
A Dallas-based sports data management company, PumpJack DataWorks launched in 2018. According to its mission statement, as reported by the Fort Worth Business Press, the company "is dedicated to supporting the possession, refinement and marketability of data for organizations in sports and live entertainment."
Legends
Cheddar tells us Mayfield invested in direct-to-consumer street athleisure brand Legends in 2019 as part of a $2 million funding round that also included retired NBA star Steve Nash and rapper Quavo in the list of backers.
Goodmylk
Mayfield has invested in Goodmylk, which makes healthier, plant-based milks and juices. According to the company's website, the founder's mission is "to bring truly good food to the world."