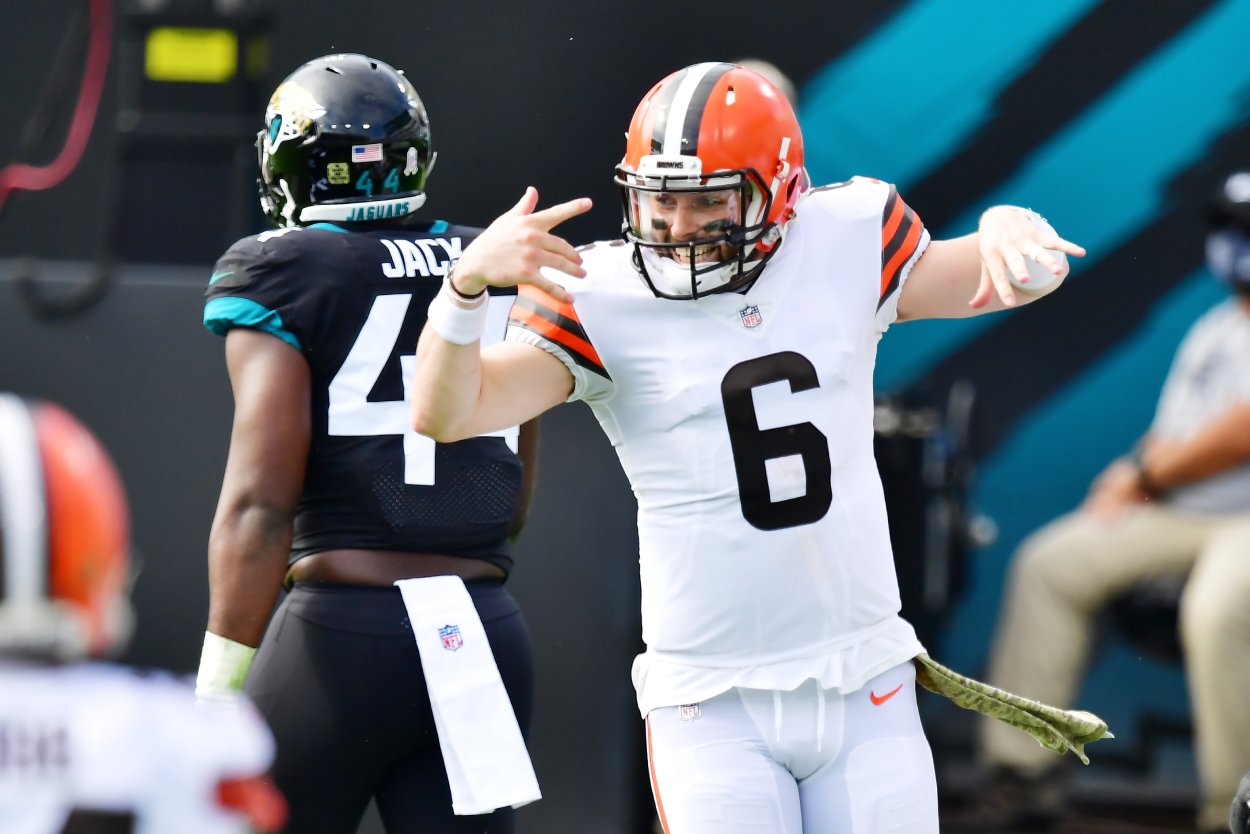 Baker Mayfield Sent a Clear and Impressive Message About His Contract Situation
Baker Mayfield has plenty to say about his contract situation, and the Cleveland Bowns should be extremely pleased with their star quarterback.
Cleveland Browns fans had every reason to expect the worst when the team selected Oklahoma quarterback Baker Mayfield in the 2018 NFL draft.
Mayfield entered the NFL with several black marks, including brushes with the law, on his resume. Now entering his fourth NFL season, the former Heisman Trophy-winning quarterback has avoided controversies and legal issues while becoming a vital part of the Browns' future.
Next up for Mayfield is a new contract, and he's handling the situation exceptionally well.
Baker Mayfield isn't rushing to get his new contract done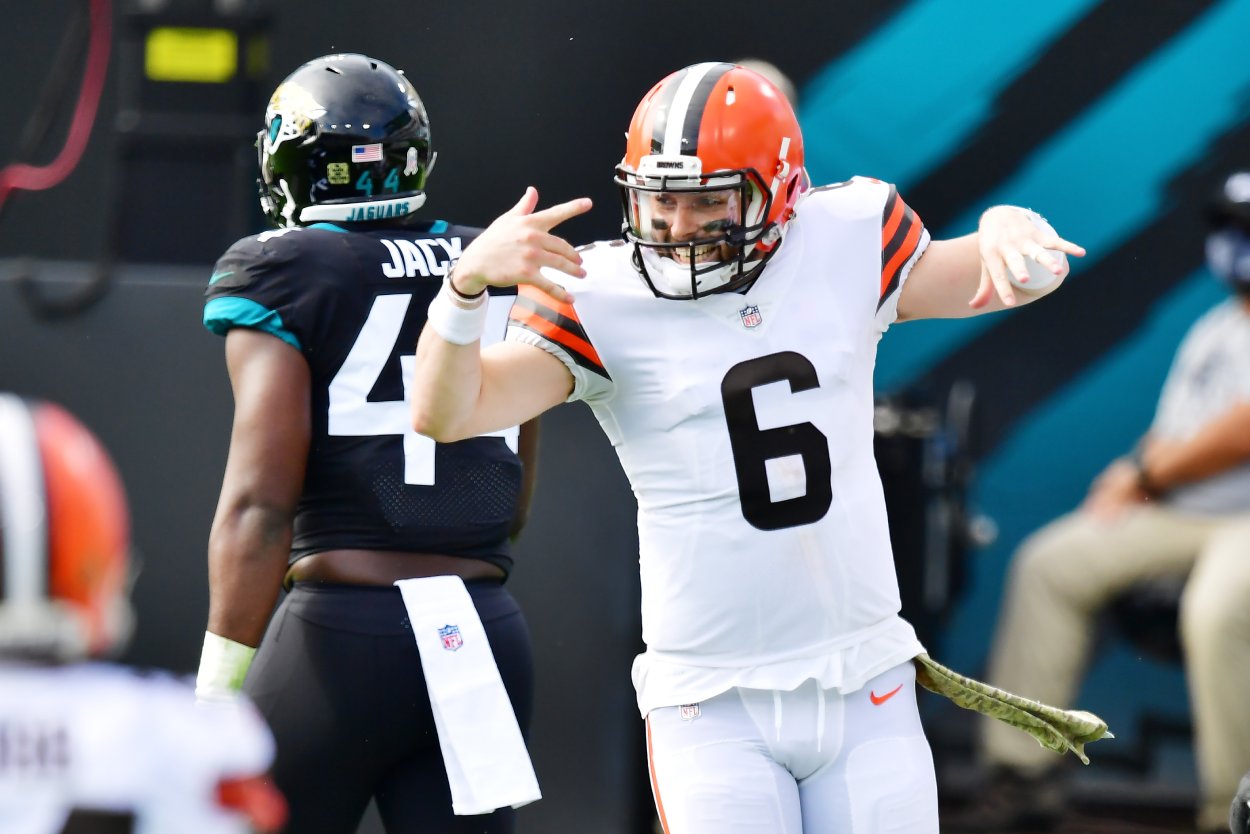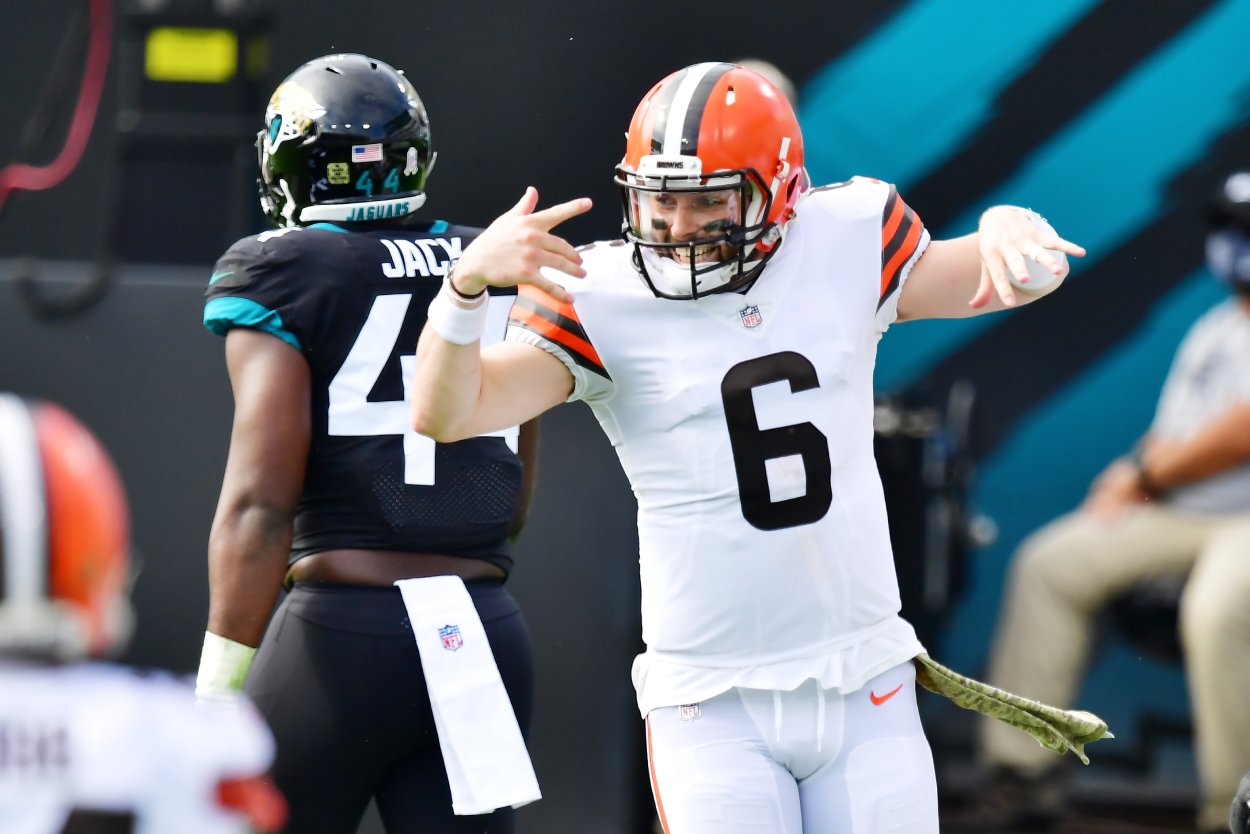 Baker Mayfield might wake up feeling dangerous, but he doesn't sound like a man who thinks of money while he eats breakfast and gets dressed.
The top pick in the 2018 NFL draft, Mayfield is eligible to sign an extension before the 2021 season begins. The Browns already picked up his fifth-year option, which will keep him in Cleveland through the end of next season.
ProFootballTalk transcribed comments that Mayfield made in a recent press conference, where the fourth-year quarterback said he is "in no rush" to sign a new contract.
"I don't try and feed too much into that because it's like wasting my time and energy and thought process on things I'm not in control of right now. So I'm going to handle what I can control. I've bet on myself my whole life. I've always taken it one day at a time, one play at a time. And I'm not going to handle it any differently now."

Baker Mayfield
Mayfield will make $920,000 in base salary during the 2021 season. The fifth-year option means his salary jumps to $18.8 million in 2022.
The Browns should be impressed with Mayfield's continued maturity
Mayfield is a starting quarterback in the NFL, and a great deal of power comes with that role. If he's unhappy with his contract situation or the front office, all it takes is a single tweet or interview to change the narrative and the negotiations. Aaron Rodgers is nodding in approval at that sentiment.
That isn't the case here, and the Browns should be grateful that their starting quarterback has grown into an impressive player and all-around leader. The days of Mayfield being arrested for public intoxication or making lewd gestures in college are long gone.
Mayfield sounds committed to the Browns, and he doesn't want to feed the media with ammunition just yet. When discussing his contract, he carried himself with the poise and confidence of a quarterback who knows that his hard work and talent will result in a massive payday in the coming months.
After so many years of pain and anguish involving their quarterbacks, Browns fans can only hope Mayfield is here to stay.
Mayfield isn't the only Browns star due for a new contract
The Browns hit on three stars in the 2018 NFL draft, and the time is rapidly approaching to pay all of them.
Mayfield and starting cornerback Denzel Ward each had their fifth-year options picked up earlier this year. Ward, a Pro Bowl selection in 2018, had a career-high 18 pass breakups across 12 games during the 2020 season.
Nick Chubb, the Browns' Pro Bowl running back, is a year away from hitting free agency. The second-round pick ran for 3,449 yards and 28 touchdowns in his first three NFL campaigns. Chubb, who turns 26 in December, added 218 yards from scrimmage and a touchdown in two playoff games last season.
Mayfield said it would be "very special" for the Browns to keep all three of those players for the years ahead.
"I would say those guys are tremendous teammates, all coming in here together around the same time," Mayfield said.
Like Sportscasting on Facebook. Follow us on Twitter @sportscasting19.