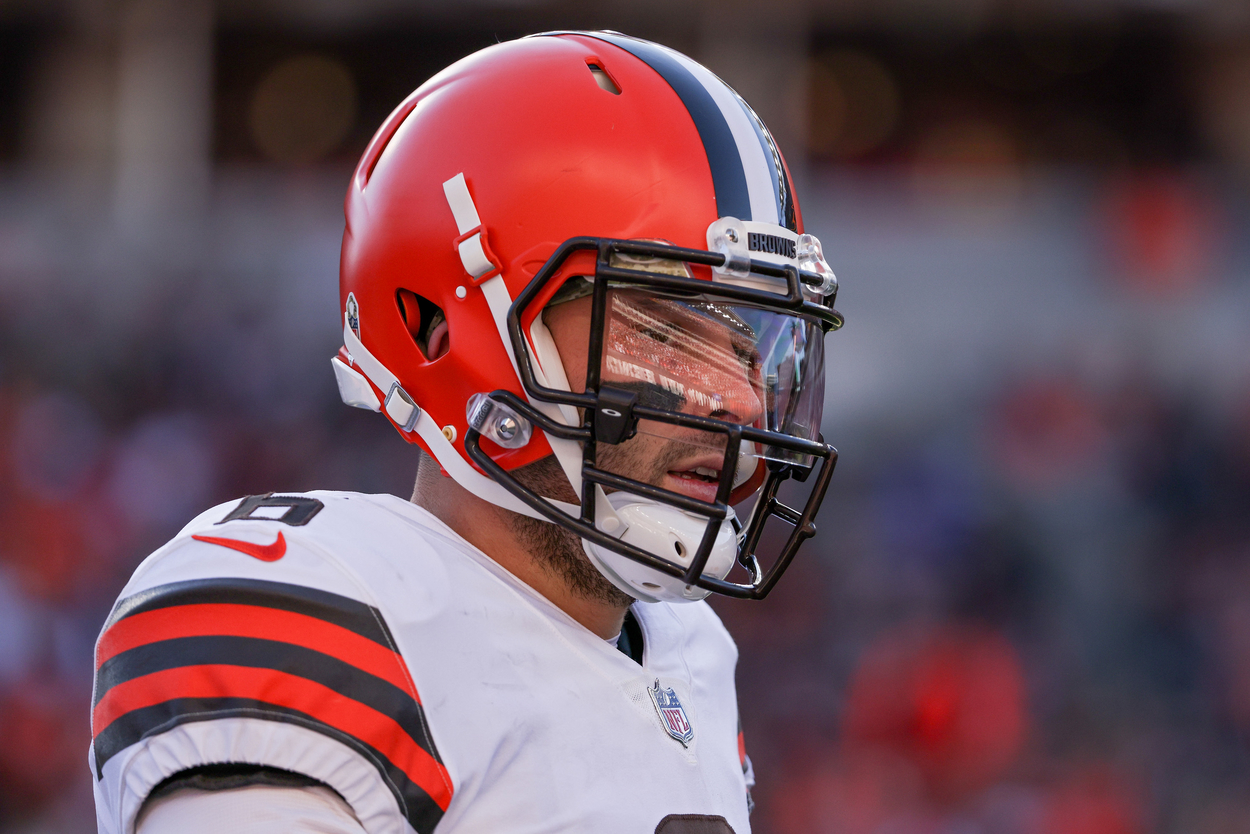 Baker Mayfield Is Still the Best QB in (Modern) Browns History; Ugly Departure Be Damned
Don't let Baker Mayfield's final ugly months in Ohio erase the fact that he is the best quarterback in the Cleveland Browns' modern history.
Article Highlights:
Baker Mayfield is the best quarterback in the Cleveland Browns' modern history, and recent events shouldn't erase that fact
The long-suffering franchise would not have returned to relevancy if not for the 2017 Heisman Trophy winner
Mayfield's ugly final few months in Cleveland shouldn't erase the good times
After four seasons and a return to relevancy, the Cleveland Browns have all but officially ended the Baker Mayfield era in Ohio.
Cleveland traded five draft picks, including three first-round selections, to the Houston Texans on Friday, March 18, in exchange for three-time Pro Bowl quarterback Deshaun Watson. The move came one day after Mayfield, the No. 1 overall pick in 2018, requested a trade, a desire the Browns are expected to grant in the coming weeks.
Although Browns fans might not be pleased with Mayfield after a disappointing 2021 season and his impending departure, the reality is that he remains the best quarterback in franchise history — or, at least, since the team resumed play in 1999.
Baker Mayfield is the best quarterback in the Browns' modern history, and there's no counterargument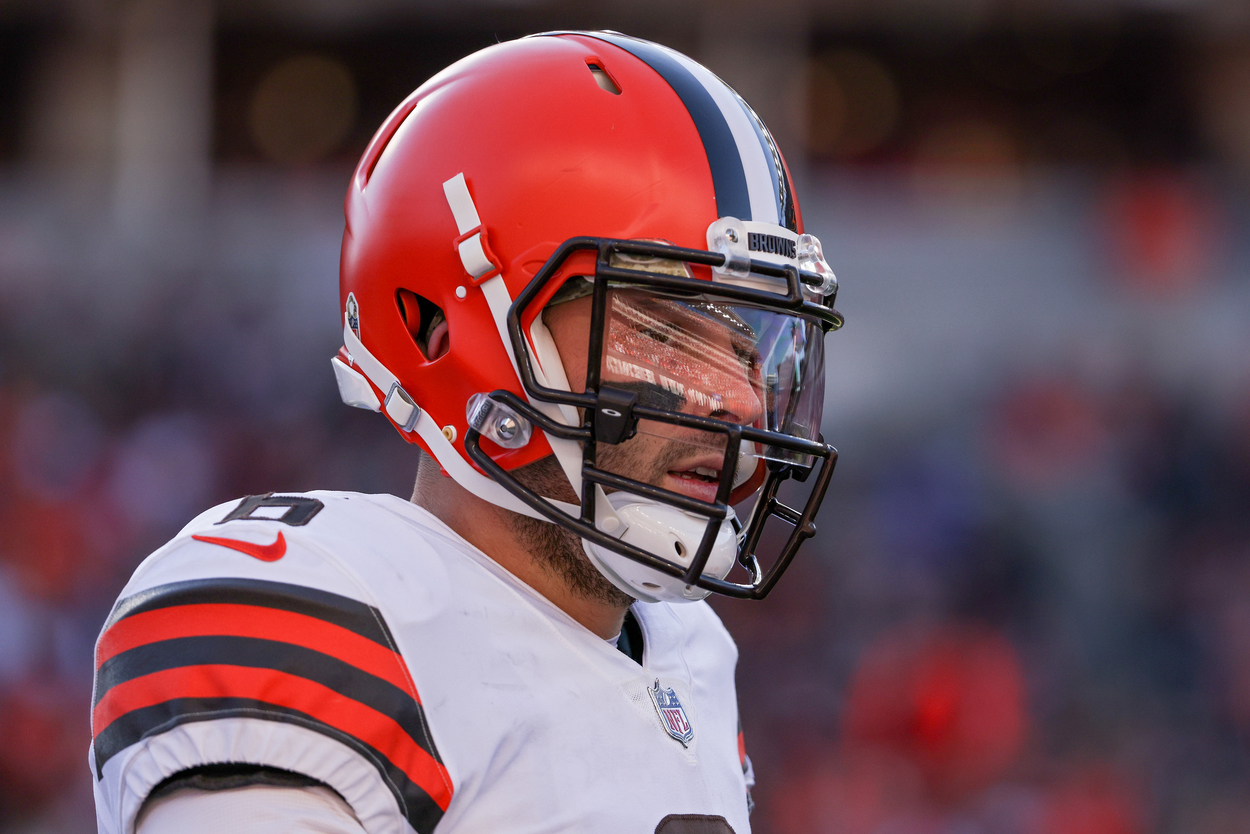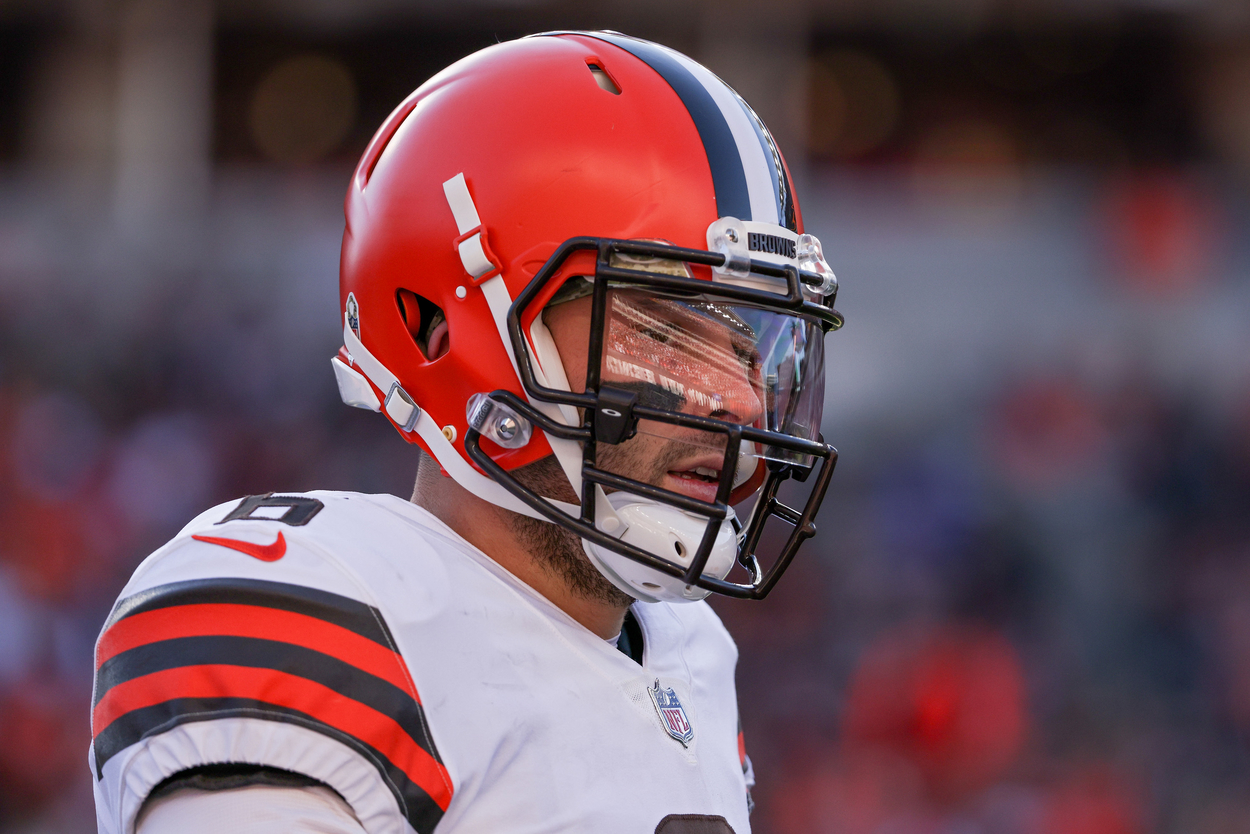 Many aspects of sports are up for debate. Basketball fans have spent years arguing if LeBron James is better than Michael Jordan. A segment of football fans might still place San Francisco 49ers great Joe Montana over Tampa Bay Buccaneers star Tom Brady on the all-time quarterback list.
There is no debating that Mayfield is the greatest quarterback in the Browns' modern history.
In fairness, his competition isn't exactly steep. Mayfield completed 61.6% of his passes for 14,125 yards, 92 touchdowns, and 56 interceptions in 60 games with the franchise. Entering the 2022 season, he leads all players who have suited up for the Browns since 1999 in passing yards and touchdowns. The Oklahoma product threw 11 fewer interceptions than Tim Couch, the No. 1 overall pick in 1999 who started 59 games in five seasons.
Mayfield also led the Browns to a playoff win in January 2021 and nearly upset the Kansas City Chiefs a week later. No other quarterback in franchise history has won a single playoff game entering the 2022 season.
Think about who else has seen significant starting action for the Browns since the franchise resumed play. Derek Anderson earned Pro Bowl honors in 2007 but battled inconsistency over the next two years. The likes of Brady Quinn, Colt McCoy, and DeShone Kizer all arrived with great hope but struggled before being benched and sent away.
The less said about Brandon Weeden and Johnny Manziel, the better.
At least the Texans, for all of their recent issues, have had two above-average starting quarterbacks in Watson and Matt Schaub. Let's also not forget Houston began playing in 2002, three years after the new-look Browns took the field.
Is Mayfield better than Otto Graham or Bernie Kosar, each of whom starred for the original Browns? Nope. For generations of Browns fans, though, the 2017 Heisman Trophy winner rightfully stands atop the quarterback rankings.
Mayfield's ugly final few months in Cleveland shouldn't erase the good times
In hindsight, Mayfield truly began the path to leaving the Browns in November 2021. He called out Cleveland's fans, the ones who suffered through a combined 1-31 performance from 2016-17, for booing him and his teammates. His wife, Emily, also took shots at Browns fans throughout the 2021 season.
Only months earlier, Browns fans raved about Mayfield, especially after he came a drive short of reaching the AFC Championship Game. After decades of waiting for a franchise quarterback, it appeared the Dawg Pound had one in the 6-foot-1 signal-caller who gave his heart on every play.
Without Mayfield, the Browns wouldn't have reached the playoffs in 2020. Although they might feel more inclined now to remember his four interceptions against the Green Bay Packers on Christmas Day 2021, Cleveland fans should also think back to Mayfield's five touchdowns in a thrilling victory over the rival Cincinnati Bengals in October 2020. What about his NFL debut, one which saw him come off the bench and upset the New York Jets on Thursday Night Football in 2018?
Browns fans booed Mayfield last season in part because he helped elevate the standards to where sub-optimal performances were no longer acceptable. With him at quarterback, there was no reason why Cleveland should have had a top-15 pick unless it belonged to another team.
For the bulk of last season, Mayfield played through various injuries, including a torn labrum in his non-throwing shoulder. Despite the ailments and the boos, he kept trying to make magic happen until the Browns were mathematically eliminated in Week 17. He never gave up, even if it meant ending the season with a career 29-30 record.
Browns fans may eventually come to appreciate Mayfield more than they do now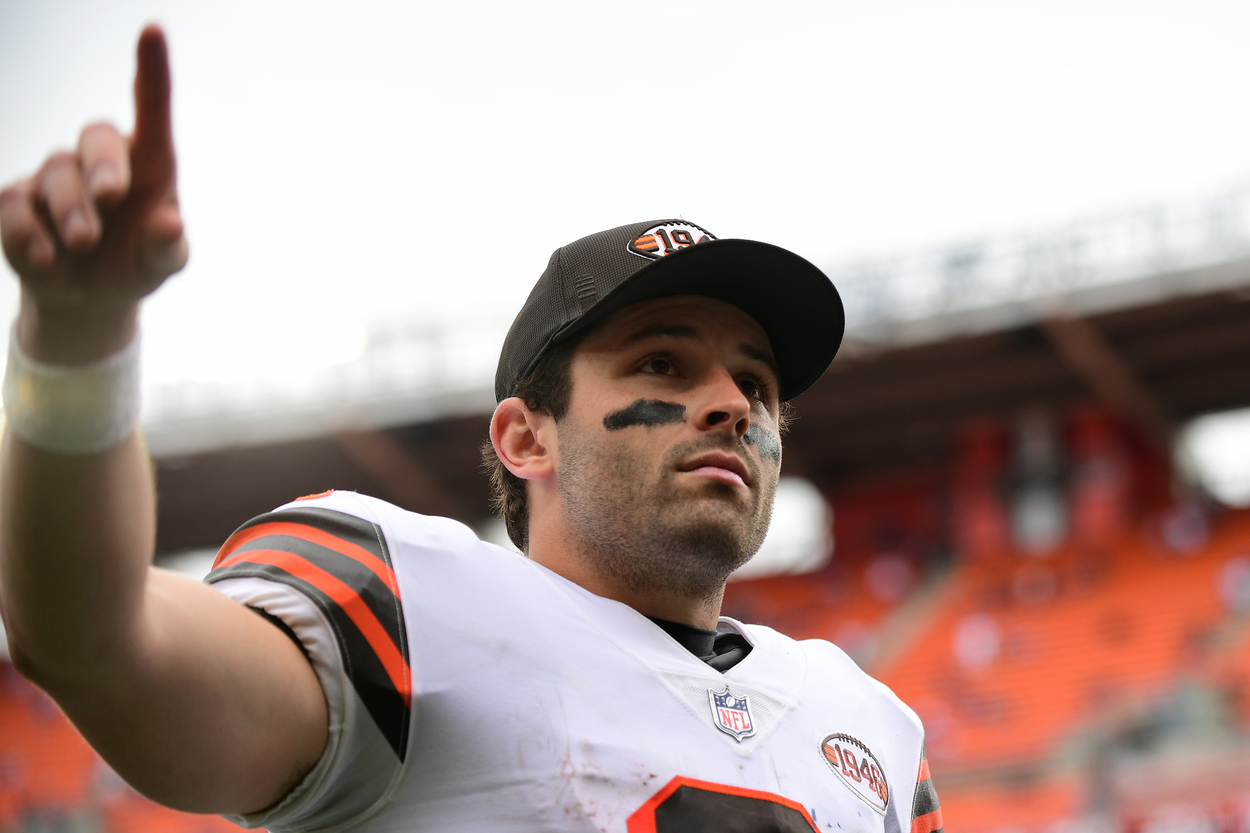 As of publication, the Browns hadn't traded Mayfield yet. Although a reunion is theoretically possible down the line, the odds should be against it unless he returns as a veteran backup or signs a one-day deal to retire with the organization that drafted him.
Ideally, Browns fans will have a better appreciation for Mayfield by then. He didn't carve through defenses the way Patrick Mahomes does in Kansas City or excel as a dual-threat the way Lamar Jackson has with the Baltimore Ravens. He didn't make it 20 years the way Tom Brady did in New England or last a decade as Russell Wilson did with the Seattle Seahawks.
That shouldn't matter. Not when Mayfield took a franchise that won a combined four games from 2015-17 and immediately registered six victories as a rookie. Not after he became an effective game-manager midway through the 2020 season and led Cleveland to its first postseason victory since Jan. 1, 1995, a game that took place three months before he was born.
Whether or not Watson will become the greatest quarterback in Browns history — modern or cumulative — is to be determined. But if he and the Browns sprint to a Super Bowl, they did so after Mayfield enabled the team to crawl, walk, and run.
Like Sportscasting on Facebook. Follow us on Twitter @sportscasting19.