Baker Mayfield's Wife Emily Sent Out Her Reactions to Mayfield and Odell Beckham Jr. Standing up for Equality
Baker Mayfield doesn't care if he loses fans. Mayfield recently revealed that he will be taking a knee during the national anthem this season to stand up against racism in America. Mayfield has been quiet and has been keeping out of the headlines this offseason. He, however, has made his opinions about equality known. Baker Mayfield's wife Emily is now giving her reactions to the Cleveland Browns' quarterback taking a knee this season.
Baker Mayfield revealed that he is going to take a knee
Over the weekend, Mayfield posted a video on Instagram of him working out in an "I can't breathe" t-shirt. A fan then commented on the post, "Please tell Browns fans you're not going to be kneeling this season," according to Cleveland.com. Mayfield then responded, saying, "pull your head out. I absolutely am."
This resulted in Mayfield getting criticized by some fans. One wrote, "your jersey just went in the trash," according to Cleveland.com. Mayfield then expanded on his decision on his Instagram story, where he even said, "If I lose fans, that's okay. I've always spoken my mind. And that's from the heart."
"Everybody so upset about my comment doesn't understand the reasoning behind kneeling in the first place," Mayfield wrote, according to Yahoo Sports. "Nate [Boyer] and Kap [Colin Kaepernick] came to an agreement that kneeling was the most respectful way to support our military while also standing up for equality."

Baker Mayfield
Mayfield also went on to show his respect for law enforcement. 
"I have the utmost respect for our military, cops, and people that serve OUR country. It's about equality and everybody being treated the same because we're all human. It's been ignored for too long and that is my fault as well for not becoming more educated and staying silent."
Baker Mayfield's wife Emily sent out her reactions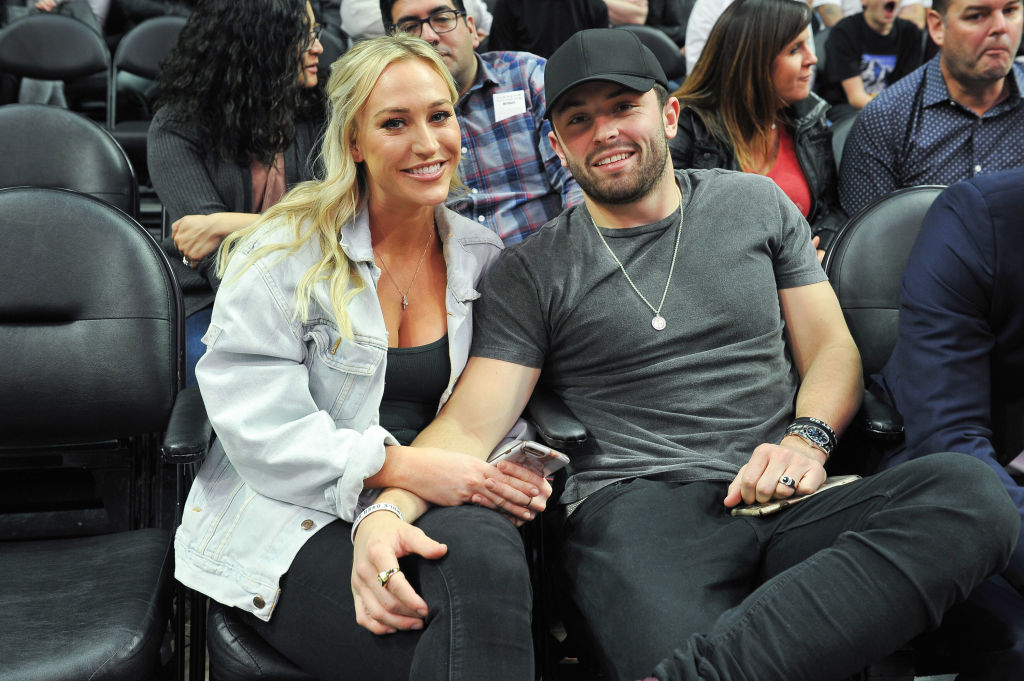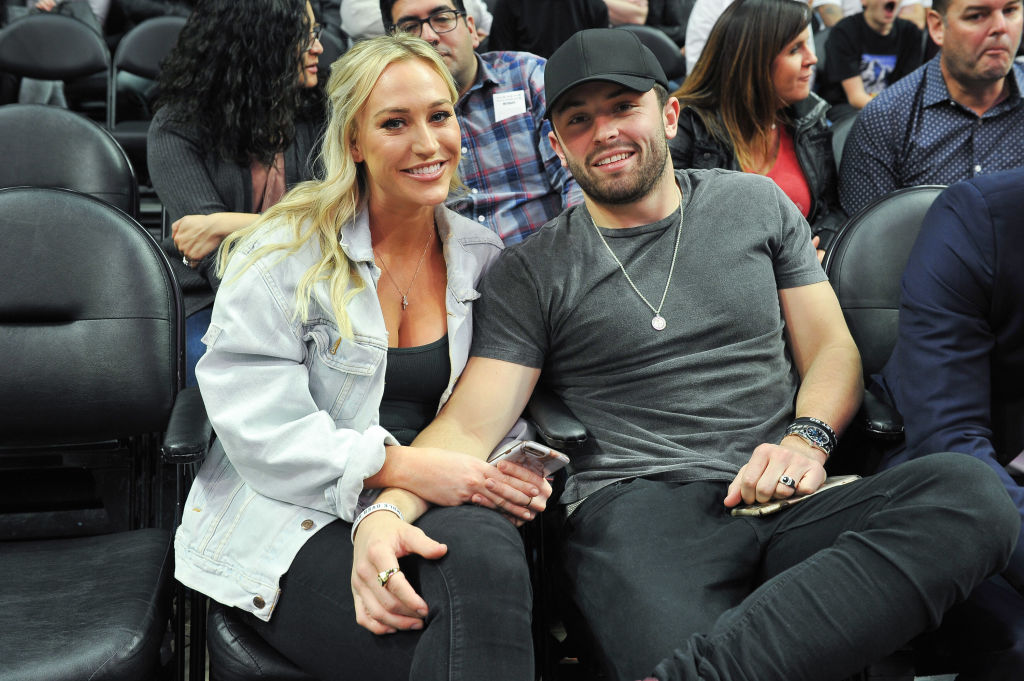 Baker Mayfield's wife, Emily Mayfield, recently took to her Instagram account and sent out her reactions to the situation.
She first shared Baker's post and added three hearts that were in Browns colors, according to the New York Post. Emily then reposted another account's Instagram story that said, "Proud of our QB."
That is not all, though. Emily reposted a picture from the NFL's official Instagram account. The photo was of Odell Beckham Jr. with his quote that said, "At this point you either choose to be a part of the solution, or you'll remain a part of the problem. The choice is yours. But let's make the right choice so our kid's kids won't have to grow up in this world we've created. I pray for PEACE. I pray for resolutions. I pray for NO MORE."
Emily also reposted a video from Complex about Colin Kaepernick and Nate Boyer. She added, "This is powerful. And something I think a lot of people don't realize."
Whether Baker loses fans or not, he seems to definitely have his wife on his side. 
A make or break season for him and the Cleveland Browns
Baker Mayfield brought a lot of excitement to the Cleveland Browns when the team drafted him with the No. 1 overall pick in the 2018 draft. 
The Browns went 0-16 the season before adding Mayfield. However, he came in and helped lead them to a 7-8-1 record in 2018, the most games they had won since 2014. It was also only the second time the team had won six games or more since 2008. 
Mayfield threw for 3,725 yards, 27 touchdowns, and 14 interceptions in 14 games and 13 starts in 2018. 
However, the Browns had high expectations for the 2019 season as the team improved its roster significantly. This includes adding Odell Beckham Jr.
Mayfield struggled, though, as he threw for 3,827 yards, 22 touchdowns, and 21 interceptions in 16 starts. The team only went 6-10 and missed the playoffs. 
Mayfield certainly has the talent to work with to have a good year in 2020, but he will need to play much better than he did last season. If he can get the Browns to the playoffs, though, it will be for the first time since the 2002 season.
Stats courtesy of Pro Football Reference