MLB: Why the Baltimore Orioles' Pitching Might be the Worst Part of a bad Team
Usually, when one hears the words record-breaking, they're excited about superior achievement. Feelings change when the title is in association with being the absolute worst at something. Unfortunately for the Baltimore Orioles, players are struggling with this flighty ballclub, and they're far from soaring this season. Some statistics putting them at or near the bottom of the rankings in MLB.

Baltimore signed first baseman Chris Davis for his prowess as a hitter, but so far, he's not delivering on his $21 million-dollar salary. He had a historically bad 2018 season, and he suffered through a serious batting slump to start 2019. As bad as Chris Davis struggled at the plate, poor pitching might be the worst part of a bad Baltimore Orioles team.

Major League-leading bummer
Chris Davis ended last season with an 0-for-21 stretch at home plate. The beginning of the 2019 season didn't bode much better for the ball player when he went another 33 rounds facing off against a pitcher before finally getting a hit during the second game of a series against the Red Sox.

That ended his dry spell of 54 consecutive appearances without a successful hit easily surpassing the old record of 46 set by Eugenio Velez playing for the Dodgers in 2010 and 2011. Those struggles flew under the radar a bit because the Baltimore Orioles were so bad.

Davis held another unpleasant statistic when he had the lowest batting average in the league in 2018 at .168 in 522 appearances. His .189 average through 33 games in 2019 isn't great, but it's a lot better than where he was. As bad as Davis has been at the plate recently, the Orioles' pitching has been even worse.

Unpleasant status quo
The close of the 2018 season had the Orioles sporting some other dismal rankings unworthy of any positive recognition. They speak to how much they've been struggling when you consider:
They have almost laughable odds at winning the World Series among the lowest in MLB
Baltimore's minus-75 run differential entering play on May 13, 2019, is second-worst in MLB
Both veteran pitchers Dan Straily, Alex Cobb, and Dylan Bundy aren't performing anywhere near up to par on the mound
The 5.51 team ERA on May 12, 2019, is the worst in baseball
Without any notable additions to their team either from trades or free agency, they're stuck in a stagnant slump, and the immediate future isn't looking very pleasant for fans of the Orioles. Speaking of free agency, Orioles management will have plenty to mull over when it comes to the 2020 Draft, possible trades, weighing salary caps, potentially picking or dropping players in the future.

Breaking dad on the mound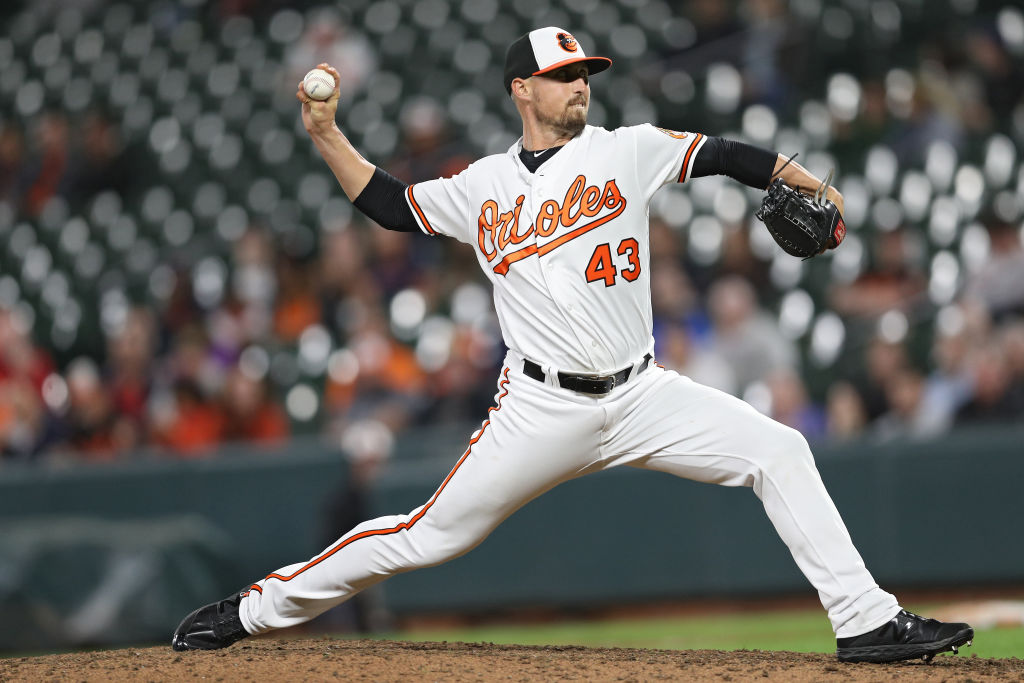 Another record recently shattered by the Orioles is also a huge disappointment. The pitching staff allowed 57 dingers, a record for the most ever before May, in just 22 games. Only 21 teams in baseball history yielded 40 or more home runs before May, according to CBS Sports, and the Orioles shattered the record. They're practically giving away the games by sending their opponents around the bases.

It should come as no surprise that as of May 7, Baltimore sat dead last in the American League East and ranked third-worst overall in MLB with a winning percentage rate of just .371 following a dismal .333 for Kansas City and an embarrassing .294 mark in Miami. As streaks go, it's just a matter of time before they're broken, but it's still a continuous disappointment for fans.