MLB: Here's Why the Baltimore Orioles Might Be Even Worse in 2019
The critics weren't kind to the Baltimore Orioles before 2019 opening day. Their 2018 record was 47-115 in 2018, and, let's face it, they don't have a lineup filled with every day names, so prognosticators predicted the worst. OK, maybe no names on the roster stand out unless you either live in Baltimore or happen to be an Orioles fan. But, can the team overcome its negative press?

They were actually off to a pretty good start this season! They won four of their first five games of the season, but then they lost five of the next six heading into play April 10. So just how bad are the Baltimore Orioles in 2019, and might they be worse than in 2018?
WAR and where the Orioles players stand
WAR is not being kind to the Orioles either. Fangraphs defines Wins Above Replacement as "an attempt by the sabermetric baseball community to summarize a player's total contributions to their team in one statistic." Put simply, it indicates whether a team would be better off replacing players with league-average equivalents.

Chris Davis wasn't an overpaid player in 2017 when he was cranking out home runs during the second season of a seven-year, $161 million contract. Things changed quickly. His 2018 WAR was -2.9 wins above replacement, and an 0-for-47 start to the season has him at -0.6 WAR just two weeks into the season.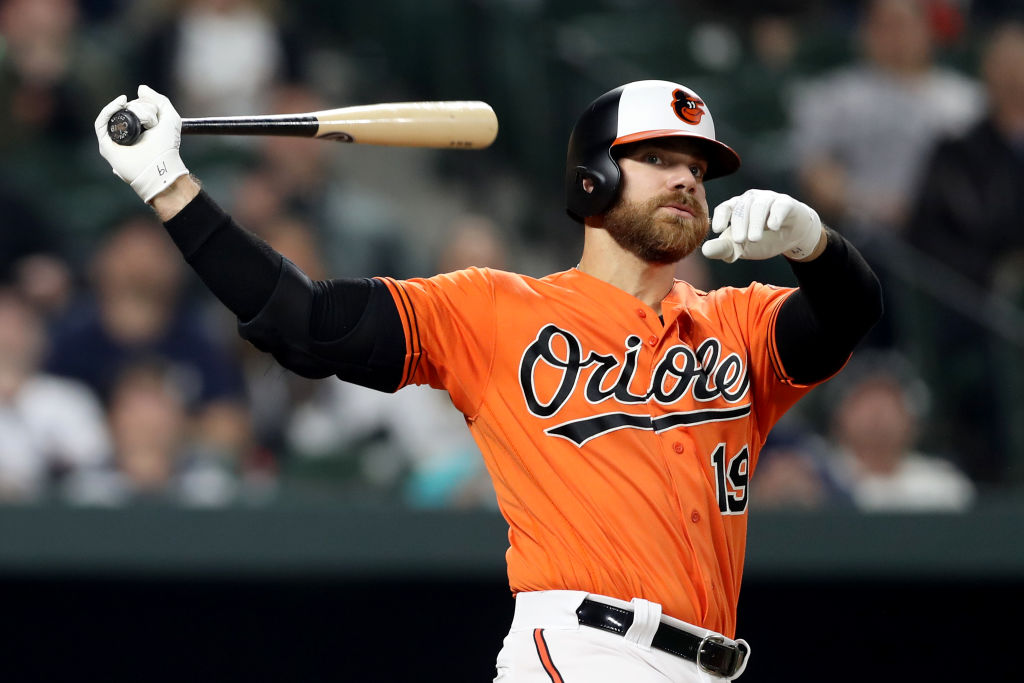 Davis isn't alone. FiveThirtyEight pegged the entire lineup with a slim 2.1 WAR to start the season. So, the 2019 opening day starting line-up looked grim. According to FiveThirtyEight, "Only three teams in our sample — the 1977 and 1982 Toronto Blue Jays and the 1980 Oakland Athletics — had lower established WAR levels for their starting lineups on opening day than the Orioles will have this season."

Eleven games into the season, the lineup's WAR dipped down to 0.9, according to Fangraphs. Somehow, the pitching staff was even worse at -1.4 WAR.
There is something to be said for rebuilding
The Orioles have a new manager, Brandon Hyde. He replaces Buck Showalter, who managed the team from 2010-18. Hyde never played in the majors, and this is his first time managing an MLB team. He managed in the minors and served as a bench coach and first-base coach for the Cubs before taking the Orioles job.

No doubt Hyde wants a good start to his MLB managerial career, but stripping the roster at the 2018 trade deadline and some other offseason moves aren't making it easy.

The Orioles started the season, with a new batting coach, Don Long, formerly with the Cincinnati Reds, and a new pitching coach in former left-handed MLB pitcher Doug Brocail. He previously coached for the Astros and Rangers.

Baltimore recently signed right-hander Dan Straily to a one-year, $575,000 contract to try to beef up their starting rotation. In his two seasons with the Marlins, Straily went 15-15. Baltimore's other starters include Alex Cobb, Andrew Cashner, Dylan Bundy, and David Hess. Nate Karns has also been used as a starter.

There are no standout names in the bullpen, either, which includes Miguel Castro, Paul Fry, John Mearns, Jimmy Yacabonis, Richard Bleier, and closer Mychal Givens. Given regular playing time, at least one of these names might be more easily recognized by the end of the season.
Are the Orioles really that bad?
Something we should consider about the Baltimore Orioles' bad start about their fan base. Rather than trying to pick up a team member when he's down, they're booing him. The fans aren't happy with Chris Davis, who batted a mere .168 (the worst in the league) in 2018. His massive contract and lack of production don't deserve applause, but berating him won't help.

As one of the worst players in the game, Davis is a benchmark for the Orioles woes. Showalter benched him on and off last year, but he's not the only one struggling. The team's overall 2018 batting average was .239 with 593 RBIs and 188 homers. No batter topped 70 RBIs in a Baltimore uniform, and the team ERA was an abysmal 5.38 with a 1.49 WHIP.