The Baltimore Ravens Desperately Wanted to Draft Tom Brady in 2000 but Chose a Mediocre Bust Instead
The 2000 NFL Draft is most notable for being the year the greatest quarterback of all time was selected. The New England Patriots took Tom Brady with the 199th pick in what has to be the most consequential sixth-round selection of all time. 
That means that every team had multiple chances to get Brady but passed on him. While it's hard to hate on every team for not taking him, the teams that did select quarterbacks have received extra scrutiny. One of those teams was the Baltimore Ravens. One person within the organization wanted to draft Brady. Suffice to say, the signal-caller they ended up picking didn't only fail to live up to Brady's standards… he was a bust all the way around. 
Here's the story of the coach who saw something in Brady and the quarterback the Ravens ended up taking instead.
Matt Cavanaugh saw something in Tom Brady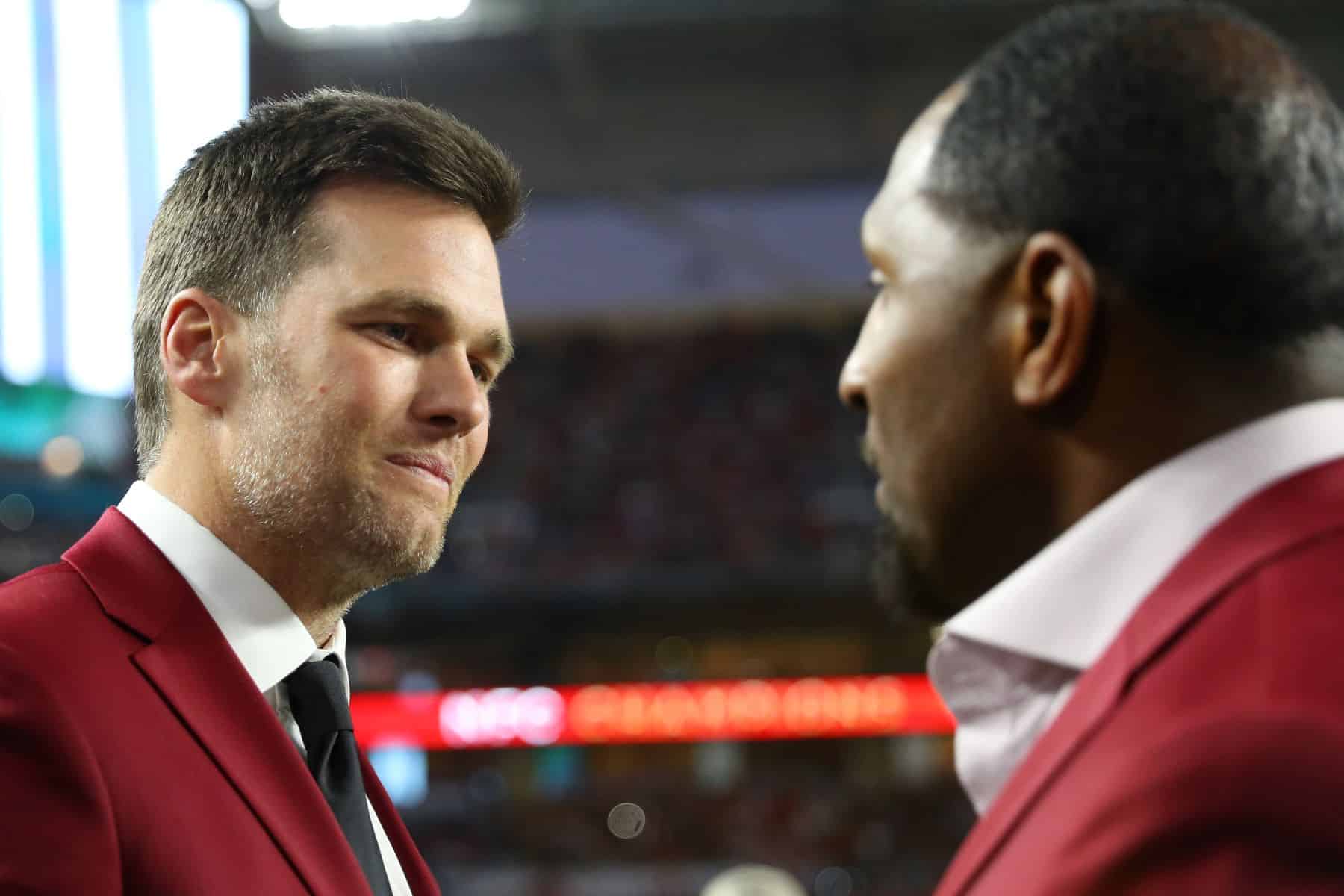 According to ESPN, Tom Brady came onto the Baltimore Ravens' radar before the 2000 NFL Draft thanks to their then-offensive coordinator, Matt Cavanaugh. Cavanaugh has had a long career as a coach in the NFL. Pro Football Reference reports he's served as an offensive coordinator or assistant in Pittsburgh, Arizona, Chicago, Baltimore, New York (with the Jets), and most recently in Washington. 
Cavanaugh watched a film of Brady and was a big fan of his game. "He looked like he belonged," said the oddly prescient Cavanaugh. "He was comfortable in the pocket. He had good delivery mechanics… He looked like a team leader on the field, a decision-maker, and his ability to get the guys around him to play hard jumped off the tape." 
Cavanaugh noted that while he "wasn't smart enough" to give Brady a first-round grade, he did grade him as a potential second or third-rounder. That may not sound brilliant based on the fantastic career he's had, but it put Cavanaugh ahead of most other NFL talent evaluators. Brady slipped all the way to the sixth round.
Why the Baltimore Ravens picked another QB
The Baltimore Ravens were depleted of quality quarterbacks at that point. They had two capable players under center on the roster – Tony Banks and Trent Dilfer. Banks had shown flashes of brilliance in the past but wasn't a long-term solution. Dilfer was the team's quarterback when it won the Super Bowl in 2001, but the team's generational defense was more responsible for that title.
Matt Cavanaugh advocated for Tom Brady, but he didn't win that argument in the Ravens' war room. In the third round, other Ravens personnel successfully argued for the team to select Louisville quarterback Chris Redman. He was one of six quarterbacks taken before Brady.
Brady, of course, went on to win seven Super Bowls (and counting) in his Hall-of-Fame-worthy career. The Ravens have been successful as a franchise, but it's fair to say they should have taken Brady. Cavanaugh was right.
How Chris Redman panned out
One big reason the Baltimore Ravens kicked themselves over their failure to listen to Matt Cavanaugh was that Chris Redman wasn't able to become the team's franchise QB. According to Pro Football Reference, Redman played eight years in the NFL – four with Baltimore, four with Atlanta. In 2002, he started six games for Baltimore, throwing seven touchdowns. Beyond that, he never started more than four games in a season while serving as a career backup.
Redman's career isn't bad when compared to most QBs. He logged nearly a decade in the NFL at the league's most demanding position – there's no shame in that. However, when you compare him to Tom Brady, he comes up well short of that standard.
It has to be tough for the Ravens to know that they could have had Brady (much like every team), but Cavanaugh can at least take solace in the fact that he accurately predicted Brady would be good at the next level.
RELATED: Tom Brady's Production Company Name Shades the 31 Teams That Didn't Pick Him in the 2000 NFL Draft