The Baltimore Ravens Might Finally Give Lamar Jackson Some Help at Wide Receiver
For the past three seasons, the Baltimore Ravens have been on the doorstep of Super Bowl success. However, they've been short a few key ingredients, such as a top wide receiver. They hope to change that this offseason by sealing a deal with Kansas City Chiefs wide receiver Sammy Watkins.
The Baltimore Ravens try to land Sammy Watkins
According to NFL reporter Ian Rapoport, the Baltimore Ravens will meet with Kansas City Chiefs wide receiver Sammy Watkins on Tuesday night. Watkins is an unrestricted free agent this offseason.
The Buffalo Bills drafted Watkins fourth overall in the 2014 NFL Draft. Since then, he's moved onto the Los Angeles Rams and the Kansas City Chiefs.
Watkins played an integral part on the Super Bowl champion Chiefs team of 2019. His 114 receiving yards in the AFC Championship Game propelled Kansas City to a comeback victory over the Tennessee Titans. In the Super Bowl itself against the San Francisco 49ers, Watkins caught five passes for 98 yards.
Watkins missed much of the 2020 season due to head and hamstring injuries. Still, he caught 37 passes for 421 yards and two touchdowns.
Lamar Jackson desperately needs a top wide receiver
It's no secret that wide receiver has not been one of the Ravens' stronger positions during the Lamar Jackson era.
Baltimore finished dead last in the NFL in both pass attempts and pass completions in 2020. While Jackson slipped slightly from his MVP form of 2019, this is more down to the Ravens' lackluster receiving corps than anything else. Marquise "Hollywood" Brown led the team with 58 receptions for 769 yards and eight touchdowns.
The Ravens came close to a deal with Pittsburgh Steelers wide receiver JuJu Smith-Schuster last week. According to the Baltimore Sun, the team offered him a one-year, $9 million contract. Instead, Smith-Schuster opted to return to Pittsburgh on a deal that offered him $1 million less.
Sammy Watkins has a connection with the Baltimore Ravens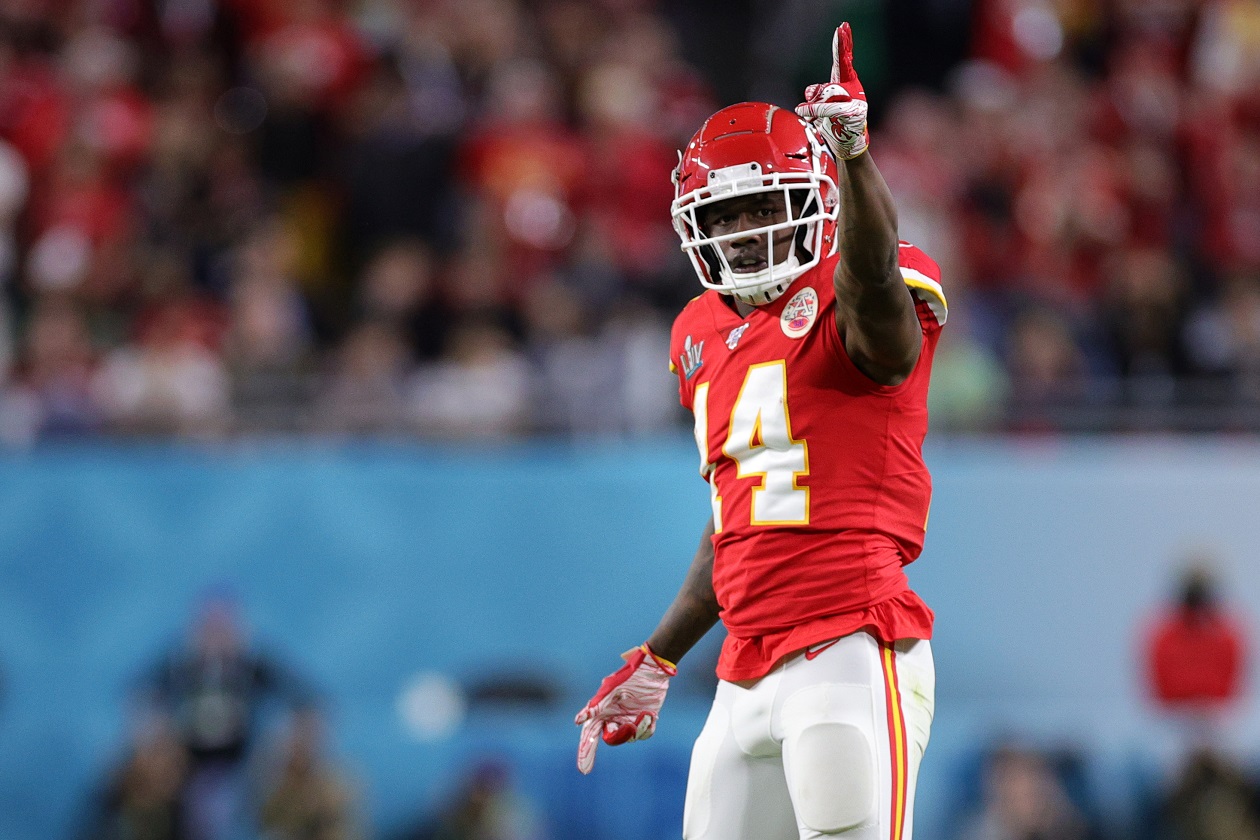 It will be a hard sell for the Baltimore Ravens to convince Watkins to sign, even if they have a good offer. He would leave behind the two-time defending AFC champions and a partnership with Patrick Mahomes. But signing with Baltimore would reunite Watkins with an old friend — Greg Roman.
Now the Ravens' offensive coordinator, Roman is the one credited with implementing the run-focused offense centered around Lamar Jackson. Before that, Roman spent two years as offensive coordinator with the Buffalo Bills, which coincided with Watkins' last two years in Buffalo.
During their time together, Watkins had his finest NFL season. In 2015, he caught 60 passes for a career-high 1,047 yards and nine touchdowns.
"There's a lot of familiarity," said Rapoport on NFL Network. "Roman can speak well of Watkins."
Statistics courtesy of Pro-Football-Reference.