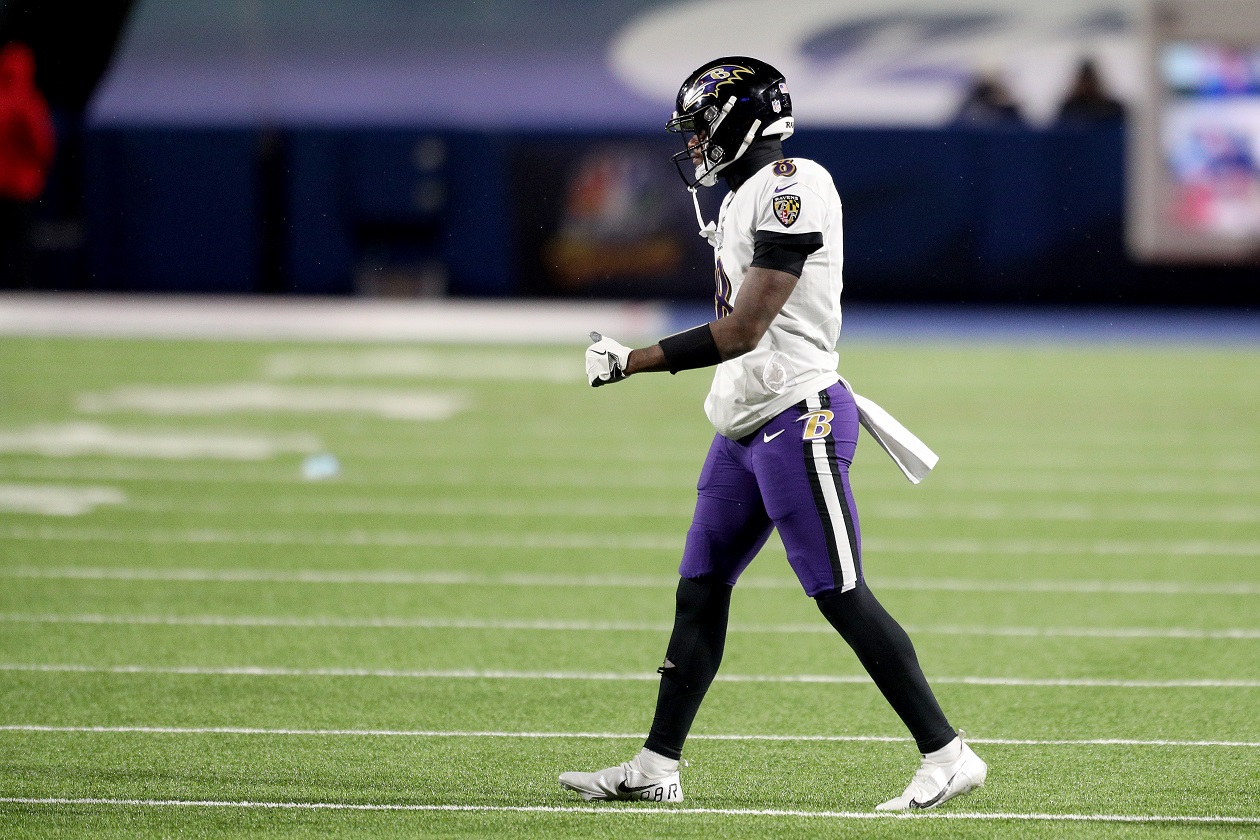 The Baltimore Ravens are Sabotaging Lamar Jackson's Chance to Win a Super Bowl
Lamar Jackson has single-handedly carried the Baltimore Ravens' offense. Now it seems the Ravens are asking him to do even more work.
Despite having one of the most dynamic offenses in all of football, Lamar Jackson and the Baltimore Ravens have won a grand total of one playoff game in the last three seasons. Their divisional-round loss to the Buffalo Bills exposed glaring holes that the Ravens desperately need to fill to give themselves a chance to reach the Super Bowl. Unfortunately, it doesn't seem as though they have any intention to do so.
Lamar Jackson has done it all himself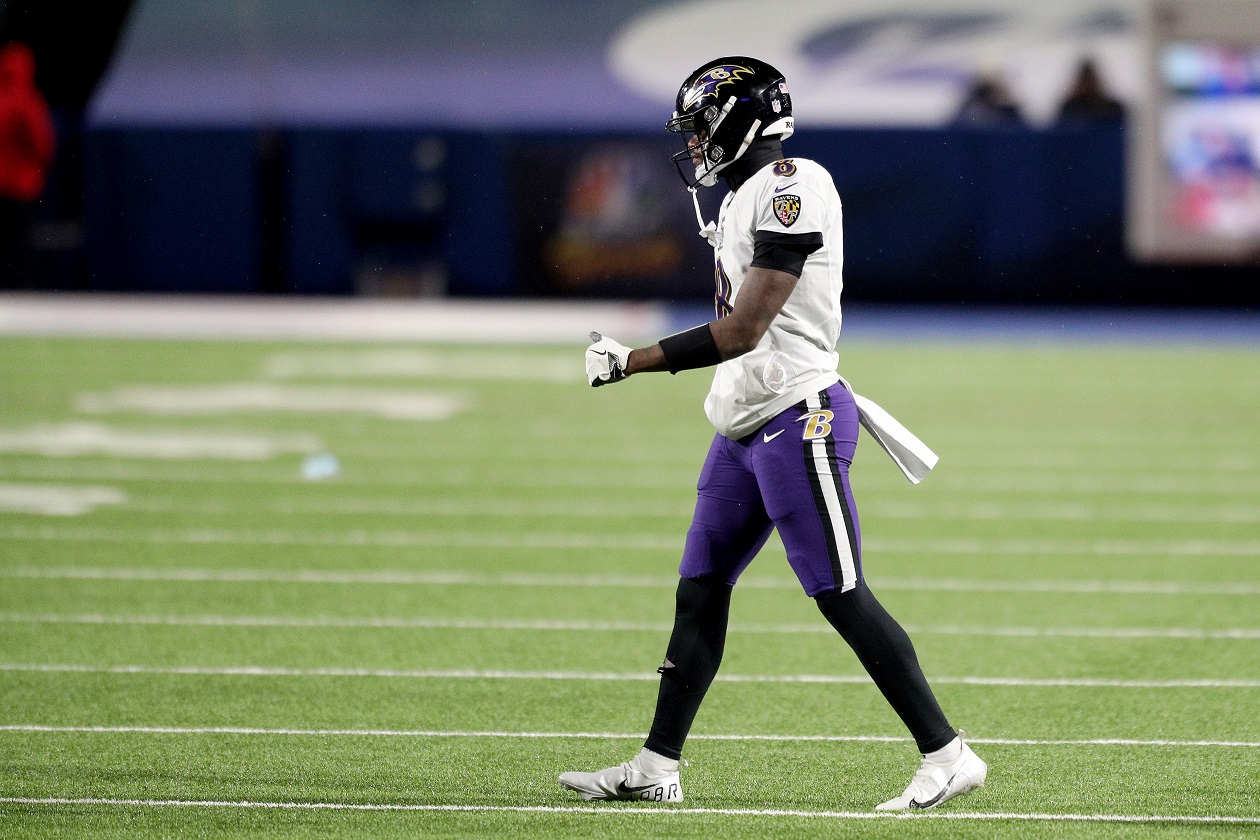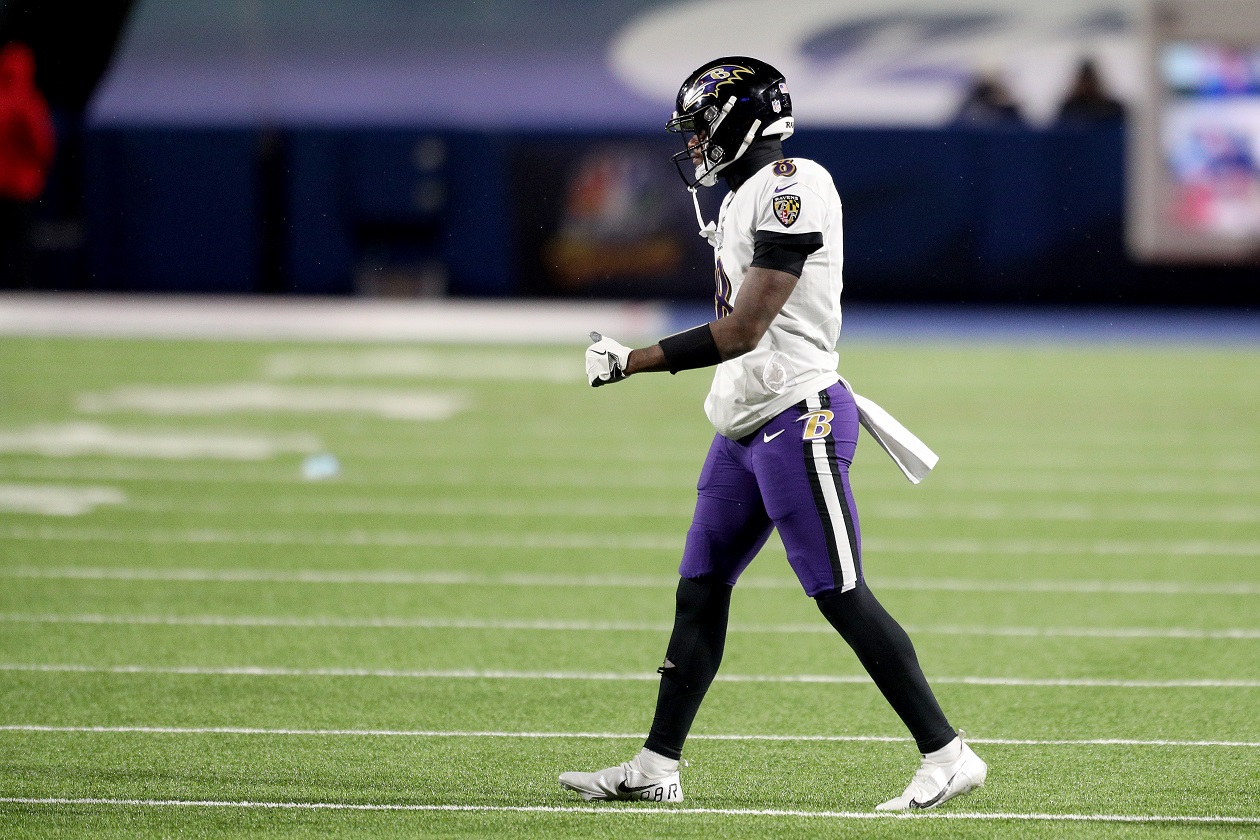 Ever since Lamar Jackson took over as the Ravens' starting quarterback late in 2018, he has commanded one of the most impressive offenses in the league. Over the past two seasons, no team has scored more points (999) than the Ravens. In 2020, Jackson became the first quarterback in NFL history to rush for 1,000 yards in two different seasons.
These achievements mask some deep flaws in the Ravens' system. While they led the league in rushing yards in both of the last two seasons, they also finished dead last in both passing attempts and passing yards in 2020. This is not so much a knock on Jackson's passing efficiency as much as it is an indictment of the Ravens' receiving corps.
Baltimore's best receiver, Marquise "Hollywood" Brown, caught 58 passes for 769 yards and eight touchdowns. At one point, the Ravens signed Cowboys great Dez Bryant to shore up their receiving corps. He didn't help much, catching only six passes in 2020.
The Ravens offer Lamar Jackson little help
Jackson's rookie contract will expire after the 2021 season. Shortly after their playoff loss, the Ravens pledged to quickly enter contract extension talks with Jackson. This week, according to a ProFootballTalk report, it came out that the two sides haven't even started talking yet.
Worse yet, according to ESPN's Jamison Hensley, the Ravens don't plan on pursuing any wide receivers in free agency despite their obvious need. This comes after they've already released 1,000-yard rusher Mark Ingram, one of the driving forces of the Ravens' elite running game.
If things don't change very quickly, this could leave Jackson with even less of a supporting cast than he had before. The 2021 Baltimore Ravens would be even more reliant on Lamar's magic to carry them through the season.
Does this sound familiar to anyone?
A troubling trend around the NFL
The Ravens' reluctance to make a serious investment in their offense reflects a troubling trend with multiple NFL teams. If the Baltimore Ravens keep going down this path and fall short of a Super Bowl next season, the relationship between Lamar Jackson and the team could go south quickly.
Some head coaches and general managers around the league have the idea that their quarterback is so good they can practically drag their team to a championship even without major support. The Houston Texans took this exact approach with Deshaun Watson and paid dearly after they traded away DeAndre Hopkins. In return, Houston got a 4-12 season, an elite quarterback who desperately wants out of town, and a boatload of negative press.
Clearly, the Ravens haven't been paying attention to the soap operas in Houston and Seattle.