The Baltimore Ravens Should Be Furious at the Carolina Panthers for Stealing Their Potential J.K. Dobbins Replacement
The Baltimore Ravens experienced disaster during their final preseason game.
With just a few weeks to go until Week 1 of the regular season, J.K. Dobbins was carted off the field with a season-ending knee injury. Dobbins was expected to assume RB1 duties for the Ravens this season, making the loss substantial.
The Ravens have a deep running back room compared to most NFL teams. However, that didn't stop them from attempting to bolster the position via the waiver wire — a move that the Carolina Panthers ultimately thwarted.
The Baltimore Ravens attempted to claim running back Royce Freeman off waivers
Royce Freeman, a 25-year-old running back formerly of the Denver Broncos, was a hot commodity on this year's waiver wire. Three separate teams put in claims for him upon being released by the Broncos on roster trim-down day.
The Ravens, who are still searching for ways to mitigate the loss of Dobbins, were one of those teams.
Freeman isn't the most impressive of runners. However, he did put together two solid seasons as a backup for the Broncos. In 2018, he recorded 593 scrimmage yards and five touchdowns. In 2019, he recorded 752 scrimmage yards and four touchdowns. Freeman's production took a major hit in 2020 following the addition of Melvin Gordon to the Denver running back room, but it's that past production in 2018 and 2019 that's likely exciting NFL teams.
Additionally, Freeman only has 297 carries to his name since debuting and only 35 this past season. Fresh legs are hard to come by when searching for veteran help at running back — another reason teams were jumping at the opportunity to claim Freeman.
What next for the Baltimore Ravens?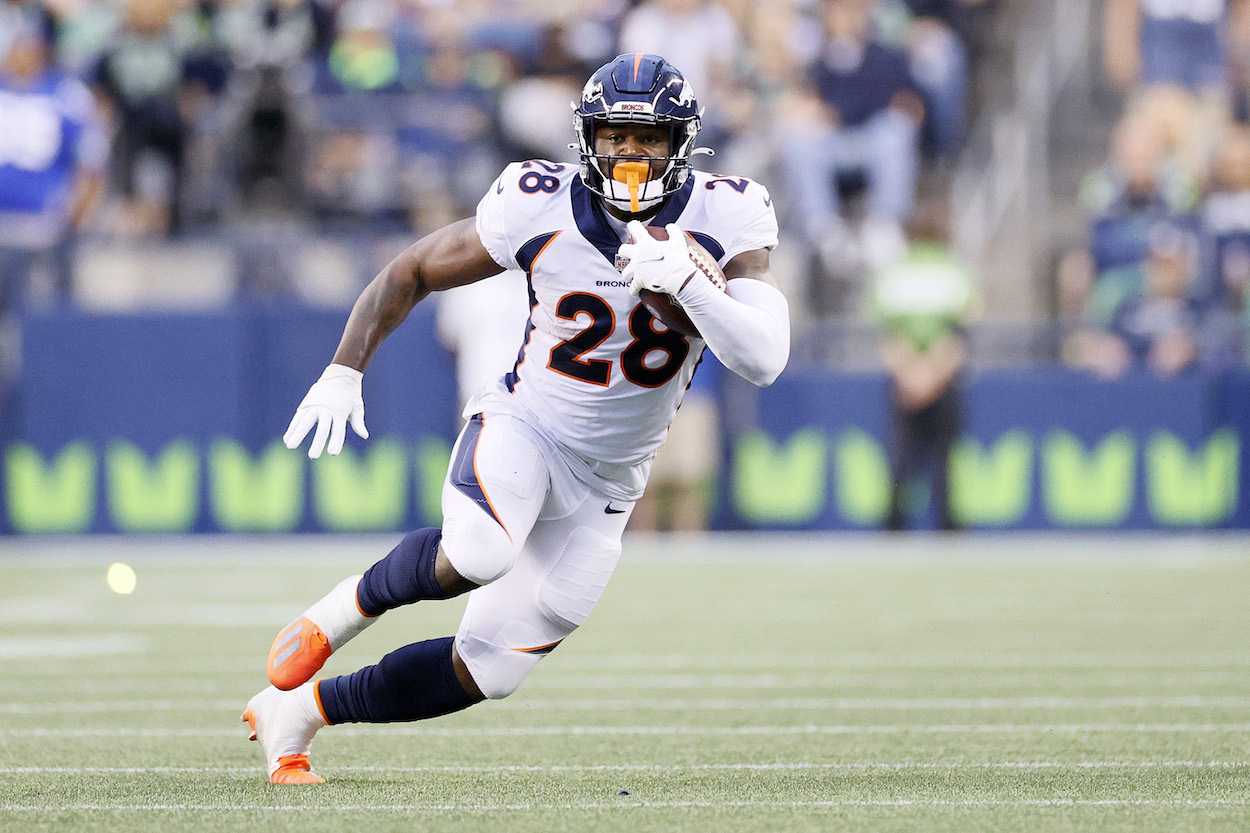 Due to the nature of the waiver wire process (priority based on previous draft position), the Ravens could not secure Freeman. The Panthers are likely feeling the brunt of Baltimore's frustration at the moment, but it's also worth highlighting that Las Vegas put a claim in for Freeman as well.
Either way, Baltimore wasn't landing Freeman.
What the Ravens did show, however, is that they're in the market for further running back depth moving forward. It was unclear if the team would pursue external help immediately following Dobbins' injury. This recent claim attempt proves they want to add at least one extra RB to the roster.
Exploring the trade market makes the most amount of sense for the Ravens. If not, taking a glance at some of the remaining free agent RBs could be in order. It's a tough situation to be in if you're Baltimore; the talent currently available in free agency is lackluster.
Freeman joins a stacked RB room in Carolina
For Freeman, he joins an already loaded running back room in Carolina.
Christian McCaffrey is the main horse at the top of the depth chart, while rookie Chuba Hubbard received second-team reps throughout training camp. Freeman will either be slotting in behind CMC as the primary backup, or he'll be assuming a tertiary role behind Hubbard.
With so much running back talent already on the Panthers' roster, maybe Freeman would have preferred a move to Baltimore?
All stats courtesy of Pro Football Reference.