Bam Adebayo Fully Credits Heat Teammate Jimmy Butler for Helping Him Become an NBA Superstar
The Miami Heat chose to create a dynamic duo around Bam Adebayo and Jimmy Butler, and the team is still reaping the benefits.
Really, that observation might be an understatement. Adebayo has evolved into one of the league's top young players, and he credits his success to Butler, the five-time All-Star.
Bam Adebayo credits Jimmy Butler for his recent success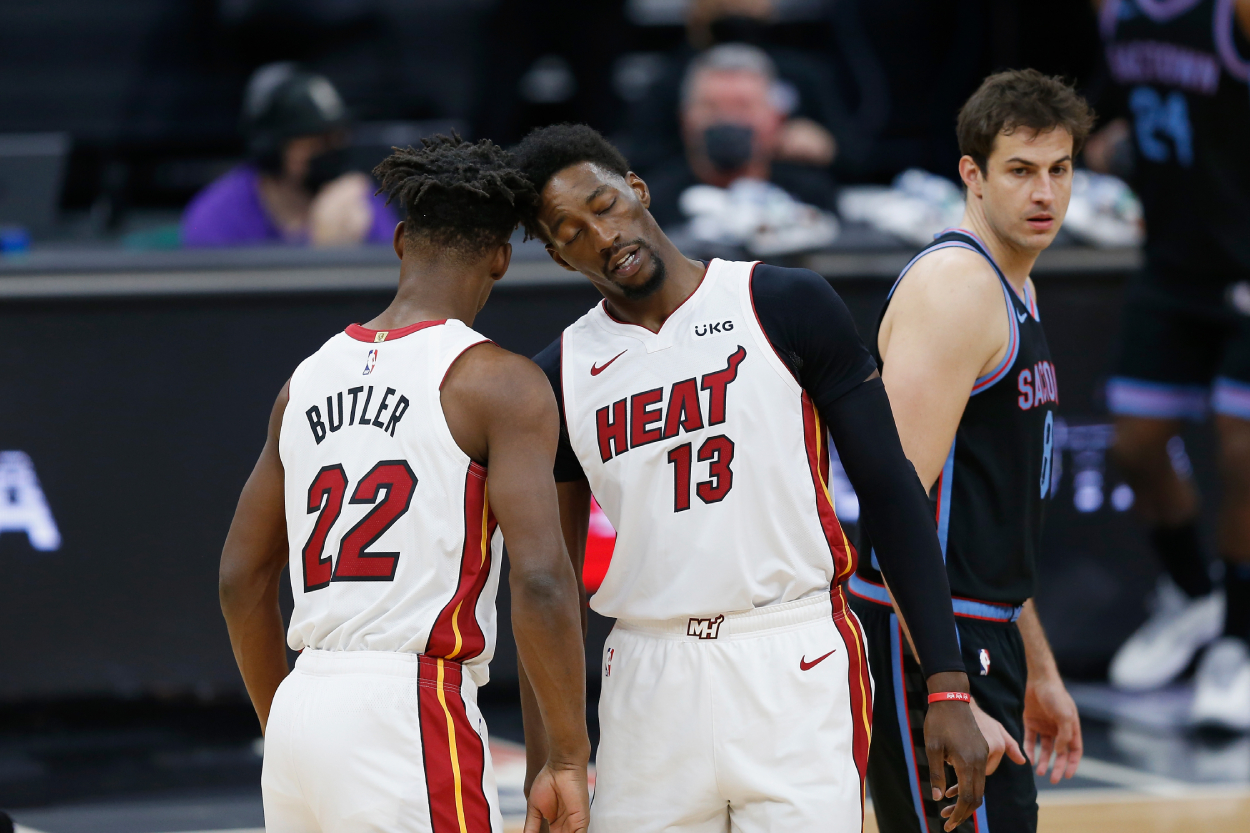 In a recent interview with GQ,
"He taught me how to draw fouls a lot—that's why my free throw attempts and my free throw percentage have gone up. Jimmy really taught me how to manipulate the game in certain situations… He's a great dude. That's why I addressed it to the media because they don't know Jimmy off the court. They just see him in the game and on virtual media sessions."
Adebayo has become one of the NBA's top young stars
The Heat are building a title contender around Adebayo