Bam Adebayo Turned A Lesson From 6th Grade Into a $163 Million Contract
Miami Heat center Bam Adebayo has fully embraced the expectations that come with a massive contract.
The former first-round pick signed a five-year max contract worth $163 million last fall. At only 23 years old, he is the face of the Miami Heat and one of the league's top young players. In a recent interview, Adebayo traced his success and work ethic back to a simple lesson he learned in childhood.
Bam Adebayo credits his success to a lesson he learned in 6th grade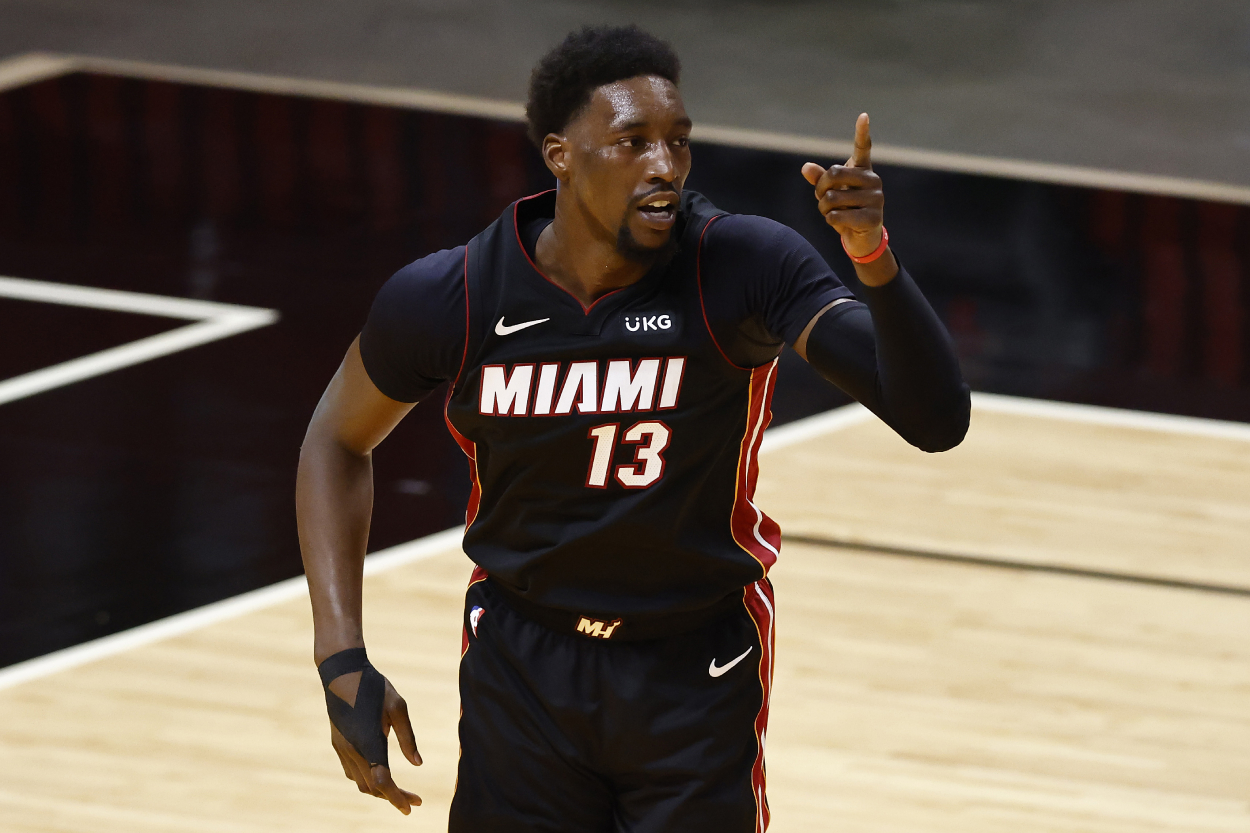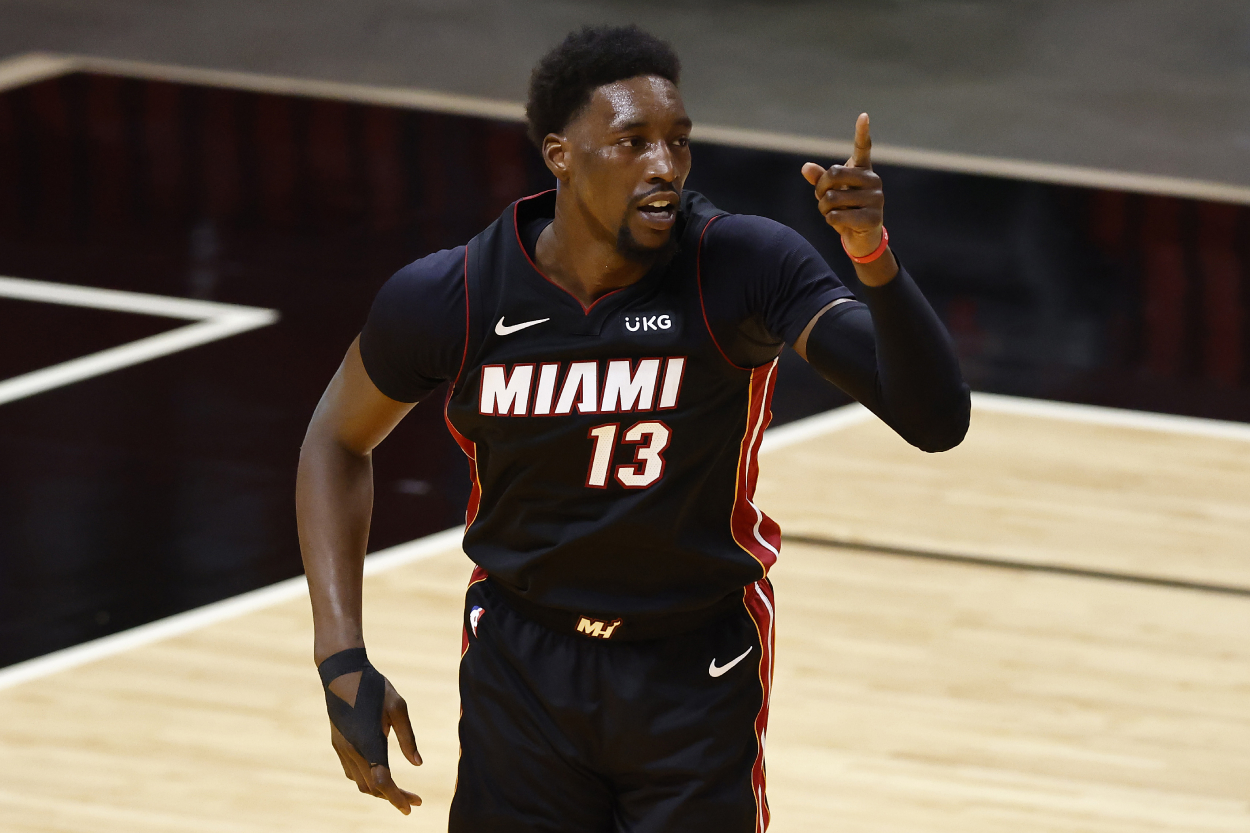 Bam Adebayo finished the 2020-2021 regular season at only 23 years old, and he's quickly grown into one of the NBA's top young players.
His road to success began several years before he suited up for the University of Kentucky or even made his NBA debut. In an interview earlier this year with GQ, Adebayo recalled doing certain basketball drills in the sixth grade. He described himself as a "decent" player at the time who had the work ethic to improve.
Years later, and with a massive contract to his name, the All-Star big man is doing those same activities. 
"It's kind of like your daily vitamin drills: you got to do this every day just to keep sharp. There's a cone drill that I've been doing since I was in the sixth grade. Now I just add more combo moves to it. That's one thing I always liked about the game of basketball. You can always have a countermove to a countermove. And that comes with creativity of you and your mind. When I used to dribble up and down my road, I used to just do combo moves and kind of shadow box myself."

Bam Adebayo
Adebayo graduated high school in 2016, so he would have been a sixth-grader during the 2009-10 academic year. Now, it is worth noting that his current teammate, Udonis Haslem, played in 78 games for the Heat that season.
Adebayo has truly become one of the NBA's top young players
In his second full season as a starter, Adebayo proved the Heat were correct in giving him a max contract.
The 23-year-old big man averaged 18.7 points, 9.0 rebounds, 5.4 assists, and 1.2 steals in 64 regular-season games. He hit an even 57% of his shots and made 79.9% of his free-throw attempts.
Despite injury issues throughout the year, the Heat finished 40-32 and earned the sixth seed in the Eastern Conference.
Adebayo and the Heat have a tough matchup with the Bucks ahead
A solid finish to the end of the regular season kept Adebayo and the Heat out of the NBA Play-In Tournament. Miami won nine of its final 12 games en route to clinching the No. 6 seed.
However, that has the potential to work against them. Miami will face Giannis Antetokounmpo and the Milwaukee Bucks in the first round of the NBA Playoffs.
The Bucks won two of their three matchups with the Heat this season. Adebayo averaged 13.0 points, 7.3 rebounds, and 7.3 assists in those games.
If the Heat hope to upset the Bucks, they'll need their star center's trademark work ethic and excellence on the court. Perhaps the drills that turned him from a "decent" youth player to an NBA All-Star will be the determining factor in this series.
Like Sportscasting on Facebook. Follow us on Twitter @sportscasting19.