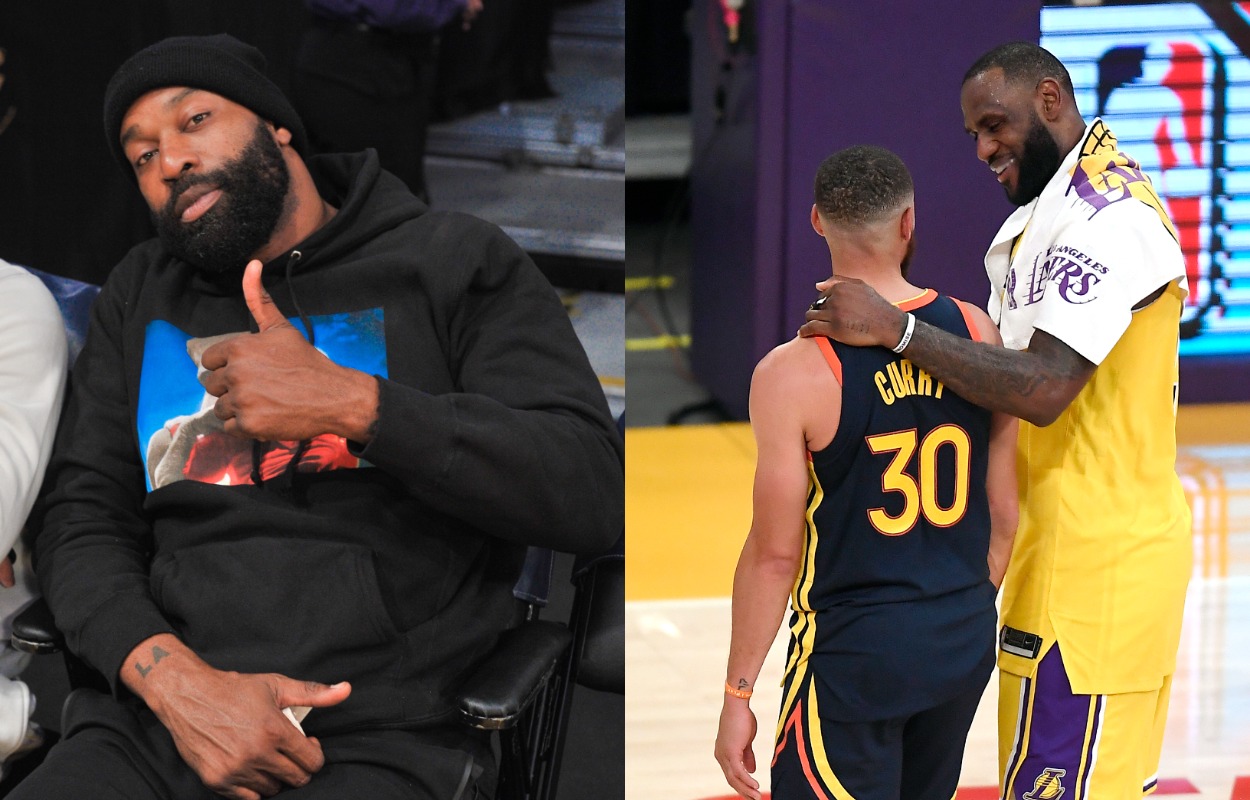 Baron Davis Already Has His Eyes on a Bizarre 'Space Jam 3' Plot Featuring LeBron James and Stephen Curry
Former NBA guard Baron Davis wants to create 'Space Jam 3' with LeBron James and Stephen Curry. Here are his ideas.
Could LeBron James and Stephen Curry star together in Space Jam 3? If former NBA guard Baron Davis gets his way, the answer will be a resounding "yes."
Davis, an All-Star guard in his prime, has always had an interest in producing movies. In his ideal world, one of his next projects will feature two of the greatest players in NBA history.
Baron Davis has bold ideas for 'Space Jam 3'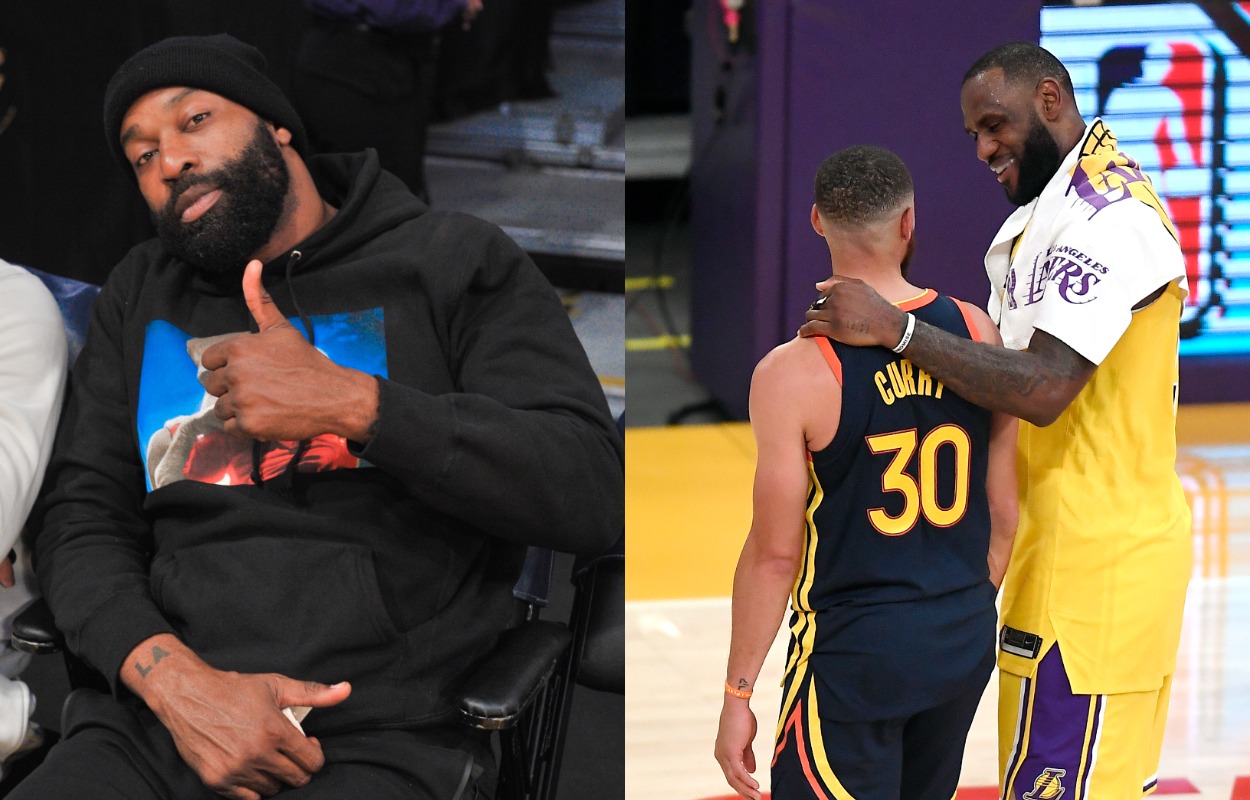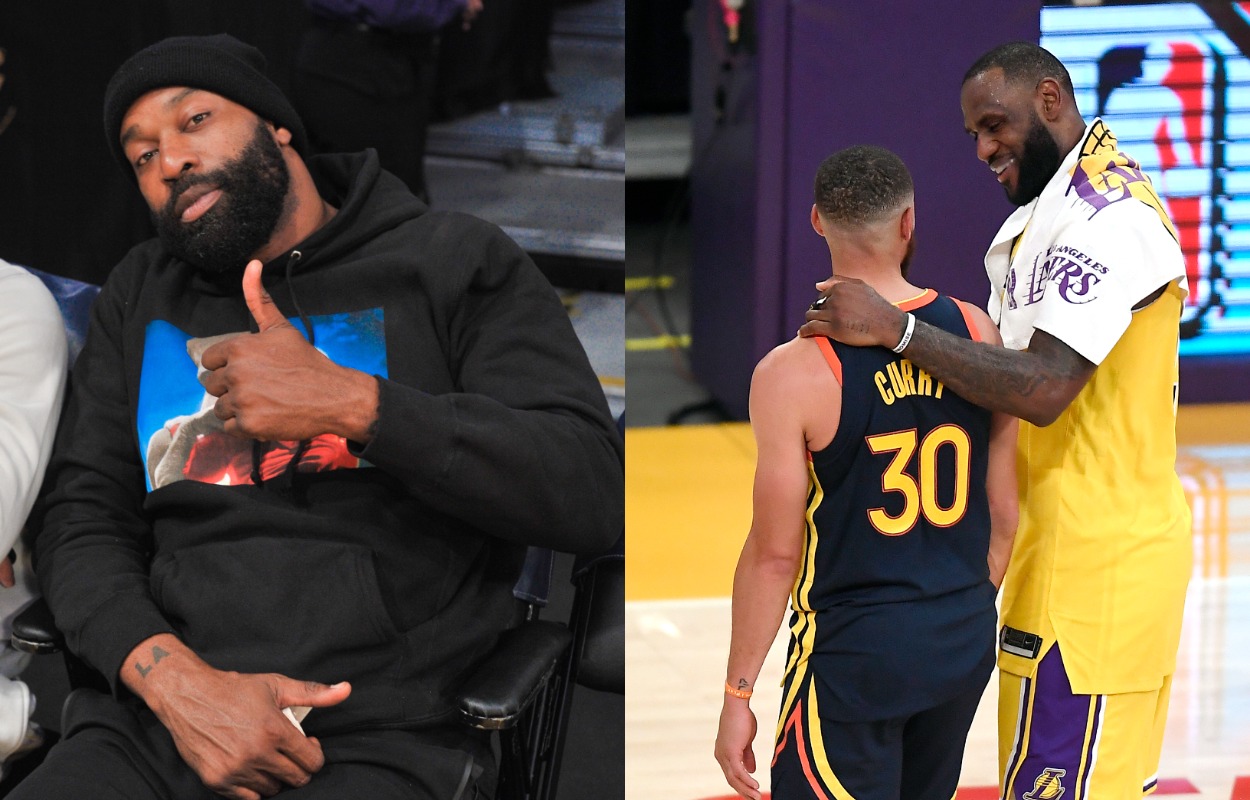 Baron Davis wants to join the Space Jam franchise for his next act — and if he does, it likely won't involve him in a starring role.
In an interview with The New York Times, Davis said he'd be interested in directing a Space Jam sequel. LeBron James is the face of Space Jam: A New Legacy, which premieres in July 2021.
Davis explained that he already wrote a comic for James and pitched an idea to Curry. He shared some of his plans with The Times.
"So my pitch was, instead of going to space — I like creating worlds, so I created this world called Nearth where Nearthians exist, and they protect against pollution, things like that. And basically, LeBron, Steph, all the major stars, they'd go down to Nearth and realize that we're ruining our planet."

Baron Davis
As intriguing as that may sound, don't get your hopes about seeing Space Jam 3: The Return to Nearth. Davis said Curry and James each turned him down.
Davis should pay close attention to 'Space Jam: A New Legacy'
In theory, Space Jam: A New Legacy figured to be a hit at the box office. James is one of the greatest players in basketball history, and the original Space Jam, for all its flaws, earned over $90 million worldwide after it was released in 1996.
Still, Davis — and other parties already wanting to get in on the Space Jam brand — should stay cautious. The coronavirus pandemic has had a substantial impact on movies, and A New Legacy will simultaneously release in theaters and on HBO Max in July. Reduced box office earnings and negative feedback could potentially affect future plans for a third Space Jam movie.
James' reputation has also taken a hit in recent years, from his comments on China to making comments perceived as anti-police. Michael Jordan was an athlete who fans outside of Chicago loved to hate, but they at least begrudgingly respected him and his "Republicans buy sneakers, too" mentality. James and his recent controversies cannot say the same thing.
Curry, on the other hand, has only seen his legacy and popularity grow of late. He carried an injury-plagued Warriors team, long removed from their superteam days, to an appearance in the NBA play-in tournament earlier this year. Maybe Curry, who is still only 33, will be the lead act in a third Space Jam movie.
Davis has a bright future in the entertainment world
In a situation where Warner Bros. does create a third Space Jam film, they'd at least have a qualified filmmaker in Davis.
The former third overall pick has produced numerous films and episodes of TV shows over the years. He holds producing credits on everything from Sole Man, a 30 for 30 film, to WTF, Baron Davis, a television show on Fuse. Davis also directed Dominio: Battle of the Bones, a comedy film that premiered on June 11, 2021.
Perhaps a movie about dominos will sway Curry and James into working with Davis. However, it sounds like the current All-Stars want nothing to do with Nearth and tackling pollution.
Like Sportscasting on Facebook. Follow us on Twitter @sportscasting19.