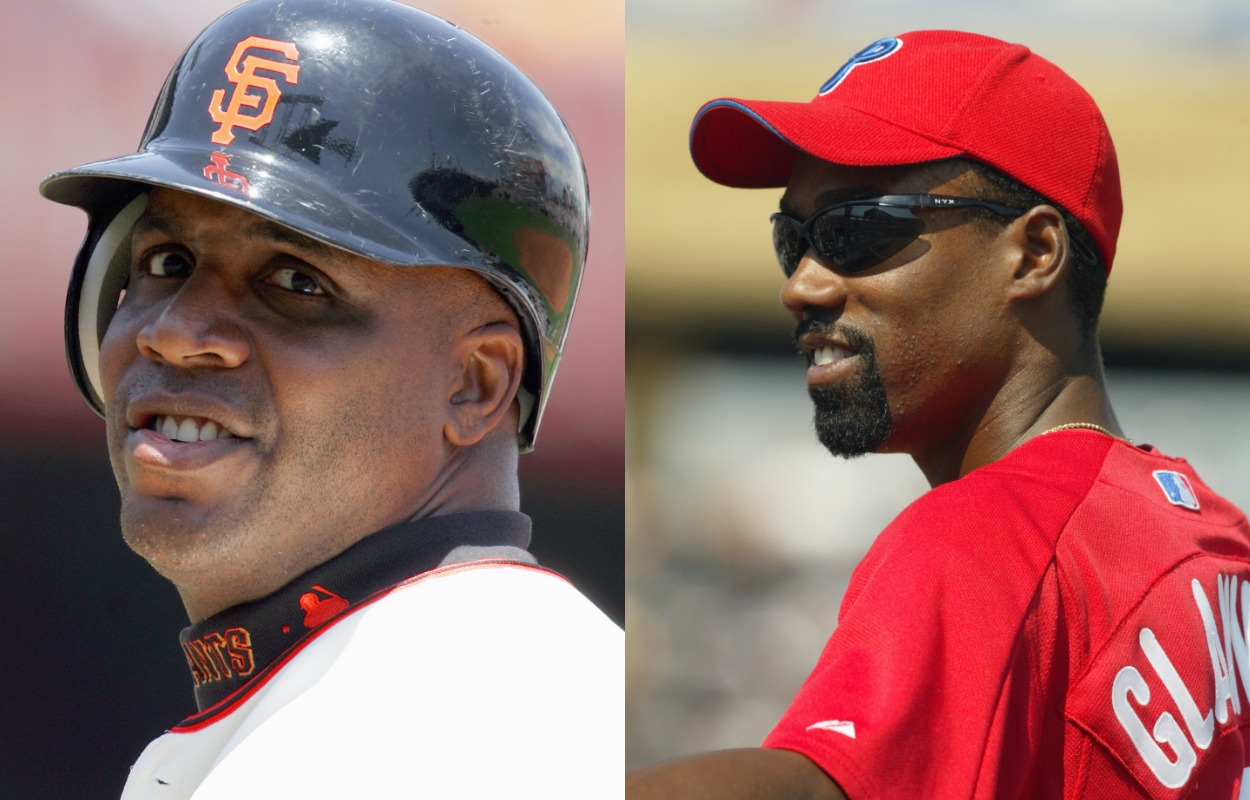 Barry Bonds' Hall of Fame Omission Is Just Fine With Ex-Phillies Outfielder Doug Glanville: 'When You Can Cheat Your Way In, the Hall of Fame Feels Toothless'
Former Philadelphia Phillies outfielder Doug Glanville recently explained why he's glad that writers didn't induct controversial MLB legend Barry Bonds into the National Baseball Hall of Fame.
Article Highlights:
Former Philadelphia Phillies outfielder Doug Glanville is glad to see Barry Bonds miss out on the National Baseball Hall of Fame
Glanville, who currently works for ESPN, wrote an essay condemning the seven-time National League MVP's alleged performance-enhancing drug use
The retired outfielder also took aim at Boston Red Sox legend Manny Ramirez, who also used PEDs
As a retired journeyman outfielder who hit .277 with 59 home runs in parts of nine seasons, Doug Glanville knows he's not destined to enter the National Baseball Hall of Fame anytime soon. He's accepted that fact and isn't losing sleep over his lack of a bronze plaque.
As someone who played in the late 1990s through the mid-2000s, Glanville watched some of the game's top players, including San Francisco Giants star Barry Bonds, seemingly boost their own Hall of Fame cases by allegedly using performance-enhancing drugs. Nearly 20 years after his final MLB at-bat, the former Philadelphia Phillies outfielder explained why he's glad the Bonds, a seven-time National League MVP, won't be honored in Cooperstown, New York, this summer.
Doug Glanville isn't disappointed that the Hall of Fame voters didn't elect Barry Bonds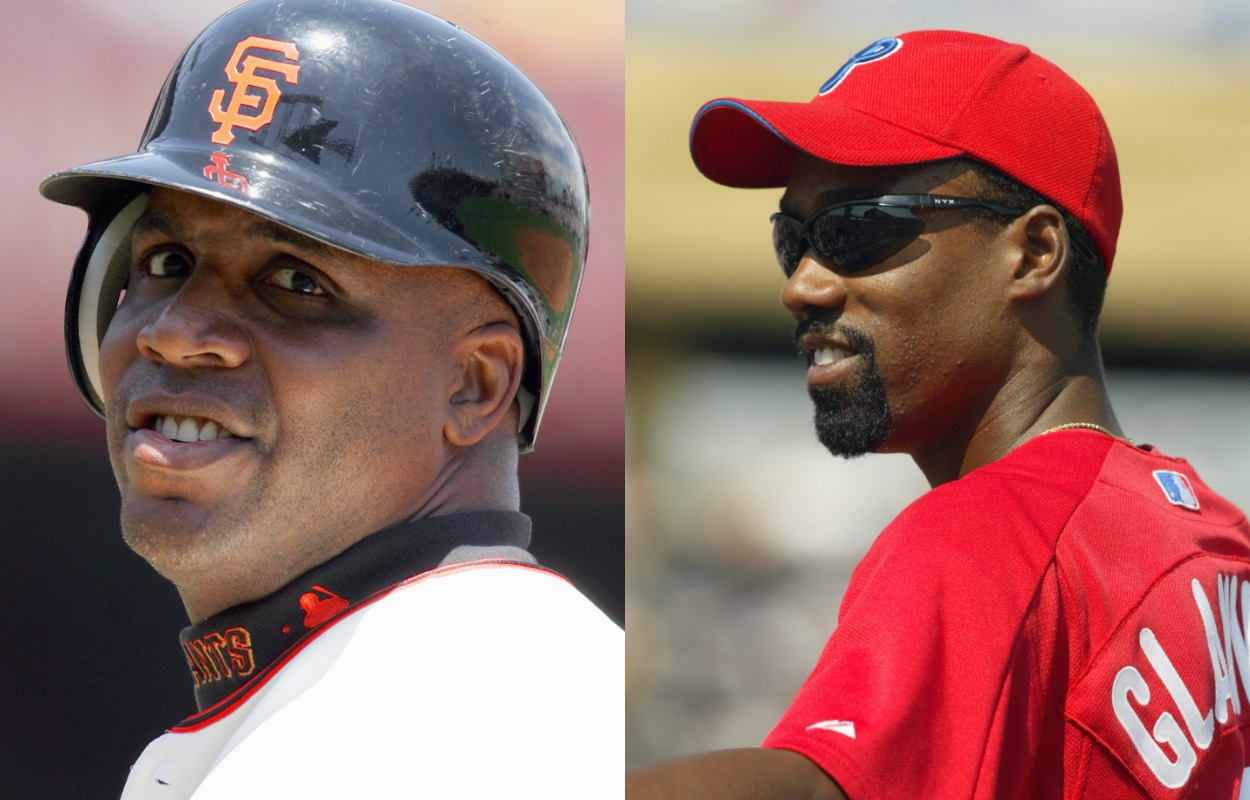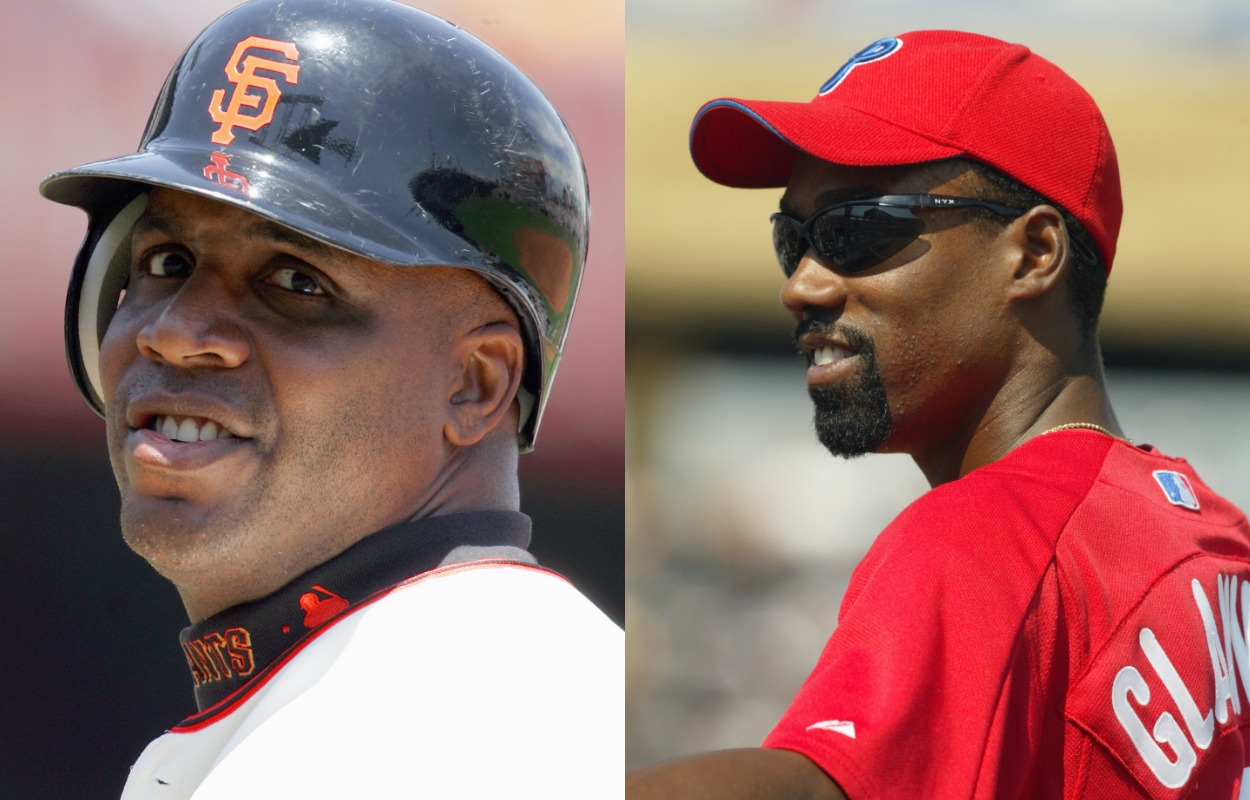 Those who either don't know Bonds' backstory or simply don't care would likely agree his numbers easily warrant a spot in the Hall of Fame. How can a museum ignore someone who retired with a .298 average, 2,935 hits, 762 home runs, 1,996 RBI, 514 stolen bases, and an MLB-record 2,558 walks?
Of course, the backstory is why Bonds isn't a member of the 2022 Hall of Fame class.
Voters spent 10 years refusing to vote for Bonds, ace pitcher Roger Clemens, and former Chicago Cubs All-Star Sammy Sosa, all of whom arrived on the ballot in 2012, because of their alleged PED use. Although 66% of voters checked Bonds' name in the 2022 cycle, he still fell well short of the 75% needed for induction. As a result, his case now permanently resides in the Today's Game Committee's hands.
In a recent essay on ESPN, Glanville admitted he felt angry watching others on social media announce they were voting for Bonds and using the defense that his potential entry to the Hall was a "historical necessity."
"When you can cheat your way in, the Hall of Fame feels toothless. Some claim to not want the Hall's moral lecturing or character clauses, but we should want to declare that we have standards, not just calculators. We should use some semblance of context to understand who we are celebrating and why."

Doug Glanville
Glanville said he is open to the idea of the Hall of Fame creating a wing devoted solely to covering PED users and the steroid era. However, he does not believe they are worthy of induction.
"If we are to reward players with induction into the Hall, it should be based on our values," Glanville wrote. "We are the ones who need to decide the difference between being great and being consequential."
Glanville also took aim at Boston Red Sox legend Manny Ramirez
The Cubs used the 12th overall selection in the 1991 MLB Draft on Glanville, who later became the first Black Ivy League graduate to play in the major leagues. One pick later, the Cleveland Indians drafted Manny Ramirez, a power-hitting high school outfielder from New York City.
After criticizing Bonds, Glanville specifically took aim at Ramirez, who hit 555 home runs and drove in 1,831 runs from 1993-2011. Unlike Bonds and Clemens, Ramirez was suspended twice for PED use; he received a 50-game ban in 2009 after testing positive for a woman's fertility drug and earned a 100-game suspension two years later.
While attempting to explain why he believes it is impossible to determine what PED users would have been without cheating, Glanville reflected on the 1991 draft and any comparisons between him and Ramirez.
"I do not know what kind of hitter he would have been without what he took. No one does. So talking about picking me over Ramirez is like comparing apples to oranges. We weren't even playing the same sport in the end. Good for him — he made his money, he won world championships. But does he need to be enshrined as an example of the best of our sport? The answer to that question is really up to us."

Doug Glanville
Over 28% of voters — 28.2%, to be exact — checked off Ramirez's name in the 2022 cycle. Although he has five years of eligibility remaining, it is difficult to see the two-time World Series champion earning his bronze plaque anytime soon.
Many current and former players don't share Glanville's opinion regarding Bonds' Hall of Fame case
Glanville isn't wrong to feel how he does, and his sentiment is especially noteworthy because he played in the steroid era. However, it is interesting comparing his stance on Bonds to the opinions of other MLB players, both current and former.
San Francisco Giants shortstop Brandon Crawford addressed Bonds' non-induction with a GIF of a Tampa Bay Rays fan giving a thumbs down. Cubs pitcher Marcus Stroman criticized the "outdated-ass writers" for failing to elect the seven-time NL MVP. Kansas City Chiefs quarterback Patrick Mahomes, the son of ex-New York Mets reliever Pat Mahomes, also shared his frustration on Twitter.
Former All-Star reliever Billy Wagner told the New York Post he believes that players who were never proven to have used PEDs should be allowed in the Hall of Fame. However, he does not believe those who served suspensions, including Alex Rodriguez, should be eligible for induction.
Unfortunately for Glanville, he might want to start preparing to see Bonds earn his day in Cooperstown. Bonds, Clemens, and Sosa are eligible to join the Class of 2023 through the Today's Game Committee, which is scheduled to meet in December 2022.
Only time will tell what the Today's Game committee standards are and if their values mesh with Glanville's. However, don't be surprised if the two eventually have a fundamental disagreement.
Like Sportscasting on Facebook. Follow us on Twitter @sportscasting19.