Barstool's Dave Portnoy and Billionaire Elon Musk Would Be a Very Wealthy Political Campaign
Dave Portnoy, the founder of the sports blog Barstool Sports, is one of the most recognizable personalities on social media. Elon Musk is one of the most recognizable CEOs and billionaires in the world. Now, could the two end up teaming up by running for political office together? No, they probably won't. If they did, however, they would be an incredibly wealthy duo.
Dave Portnoy went on a rant about COVID-19
RELATED: What Is Barstool Sports Founder Dave Portnoy's Net Worth?
Earlier this month, Dave Portnoy went off on a rant on Twitter about COVID-19 and flattening the curve. Some of his statements were maybe not entirely correct. Forbes pointed out what Portnoy potentially got wrong. However, here is some of his rant.
"What the f–k's going on," Portnoy said in the video on Twitter a couple of weeks ago. "When did this become 'Flatten the curve, flatten the curve, flatten the curve,' to 'We have to find a cure or everyone's going to die?' … What about people who own businesses, and economies, and s–t like that? You can't stay closed indefinitely. Imagine working for like a year, five years, 10 years, two decades, grinding your fingers to the bones to build a business."

Dave Portnoy
He also said this, according to Newsweek, "You gotta give these people a choice. If you told me because of corona, I lost Barstool. I had to go get a 9-to-5 and start f—ing over, I'd rather die of corona, seriously, or at least take my chances. I'm not saying everybody would do that. I would."
It seems that Portnoy has partially built his business on big opinions and personalities, and his long rant about the coronavirus fell right in line with that. His comments also ultimately got high praise from a wealthy superstar in Elon Musk.
Musk urged Portnoy to run for political office
RELATED: Roger Goodell's Biggest Critic Just Paid $250,450 to Watch Football With Him
As of May 26, Portnoy's video had around 8.5 million views. It, of course, has thousands of replies, likes, and retweets as well. However, it also had a response from one of the richest humans in the world, the co-founder and CEO of Tesla, Elon Musk.
"Well said," Musk tweeted. "Please run for office. The politicians and unelected bureaucrats who stole our liberty should be tarred, feathered and thrown out of town."
Portnoy, obviously, had to run with this. He later tweeted a t-shirt that said, "Portnoy-Musk 2024." Then, he put them on sale on Barstool Sports' site. The t-shirts are currently $28.00. He also has hoodies on sale that say the same thing, and they are listed at $48.00.
So, what would a potential political office campaign with these two look like? Well, the duo would potentially be one of the wealthiest duos of all-time.
The very wealthy political duo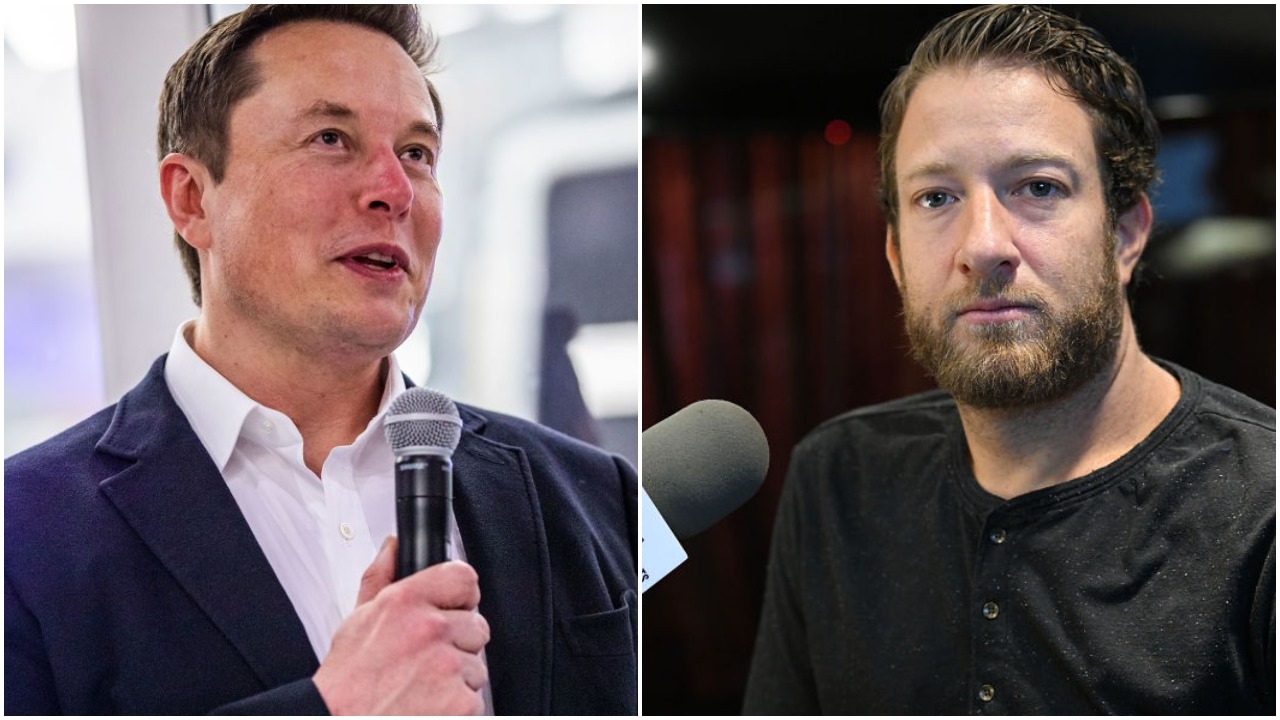 RELATED: Never Forget That Donald Trump Once Shaved Vince McMahon's Head and Is a Member of the WWE Hall of Fame
Dave Portnoy has built a massive following for himself and Barstool Sports. He himself has 1.4 million followers on Twitter, while Barstool Sports has 2.3 million. Their enormous popularity, in addition to Portnoy's impressive business skills, has resulted in him racking up a massive net worth. Celebrity Net Worth estimates that Portnoy has a net worth of $100 million.
That is absolutely nothing compared to his potential running mate, though. Musk ranked No. 31 on the World's Billionaires list in 2020. He also ranked No. 23 on Forbes' Wealthiest Americans list that came out in October. He is the co-founder and CEO of Tesla, and he also has a rocket company called SpaceX, which is now valued at more than $20 billion, according to Forbes. Musk's success as a businessman has helped him rack up a $37 billion net worth, also according to Forbes. Portnoy's net worth is massive, but it does not even compare to Musk's.
So, will Dave Portnoy and Elon Musk really run for political office together? Probably not. They would, however, be one of the most wealthy political duos of all-time, though.