Baseball's 9 Active Home-Run Leaders
With Alex Rodriguez no longer with the New York Yankees, the previous active leader in home runs is now taken off the MLB leaderboard. While the era of "Chicks Dig the Long Ball" is now behind us, there are still quite a few active power hitters left in the game. What's more, after a few years of homers being relatively down around the league, this season has seen the seventh-most home runs hit in a single year in Major League Baseball history. So who are the greatest power hitters of the current era? Here are the top nine active home-run leaders.
1. Adrian Gonzalez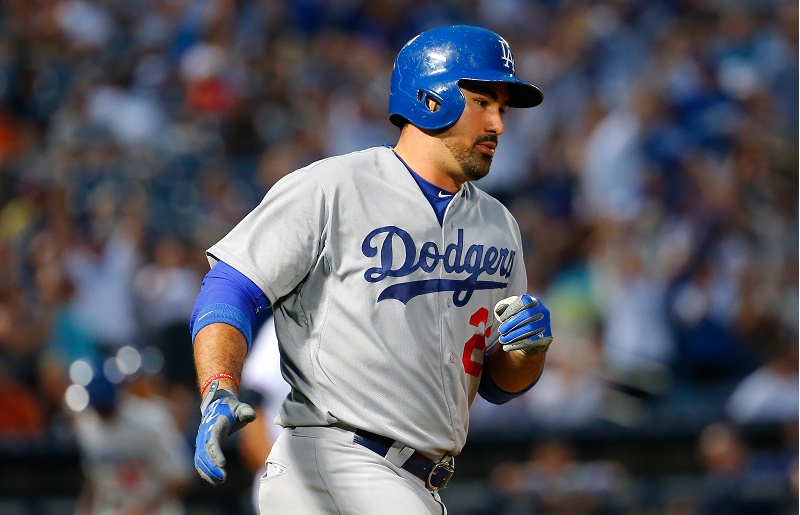 Home runs: 307
The Los Angeles Dodgers' first baseman may never have won an MVP award, but the 34-year-old does have five All-Star appearances and four Gold Gloves under his belt. Adrian Gonzalez is also consistent with the bat, putting together a strong career OPS of .854 to go with his 307 home runs.
In the last 12 seasons of his career, he's been traded four times; once by the Florida Marlins to the Texas Rangers for Ugueth Urbina, then by the Rangers to the San Diego Padres for former starting pitcher Adam Eaton, then to the Boston Red Sox for a package of prospects that included Anthony Rizzo, and finally in a salary dump to the Los Angeles Dodgers for James Loney. Gonzalez may not be a Hall of Famer, but he's one of the best and most consistent power hitters and active home-run leaders of his generation.
2. Edwin Encarnacion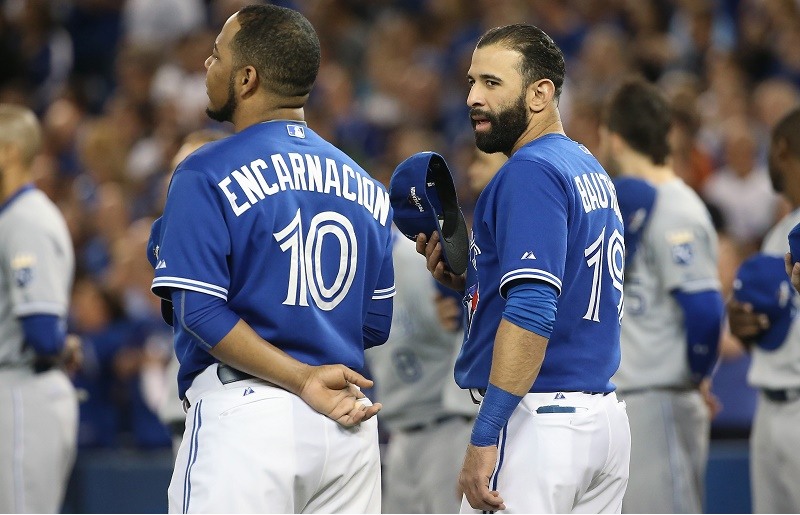 Home runs: 308
Edwin Encarnacion began his career back in 2005 with the Cincinnati Reds. In his first four-and-a-half years in the big leagues, he hit over 20 homers just one time and compiled 71 total home runs in 2,008 plate appearances in a Reds uniform — roughly one per every 28 plate appearances. However, since being traded to the Toronto Blue Jays back in 2009, things have changed drastically for the slugging first baseman/designated hitter.
In 4,144 plate appearances with the Blue Jays, Encarnacion has slugged 237 homers, or roughly one per every 17 trips to the plate. This season, at 33 years old, he has 40 home runs and is just two off of his career-high, which he set back in 2012. Encarnacion is set to become a free agent at the end of this season, and with his hitting skills seemingly at their peak, he will likely have plenty of time to continue rising on the home-run chart.
3. Ryan Howard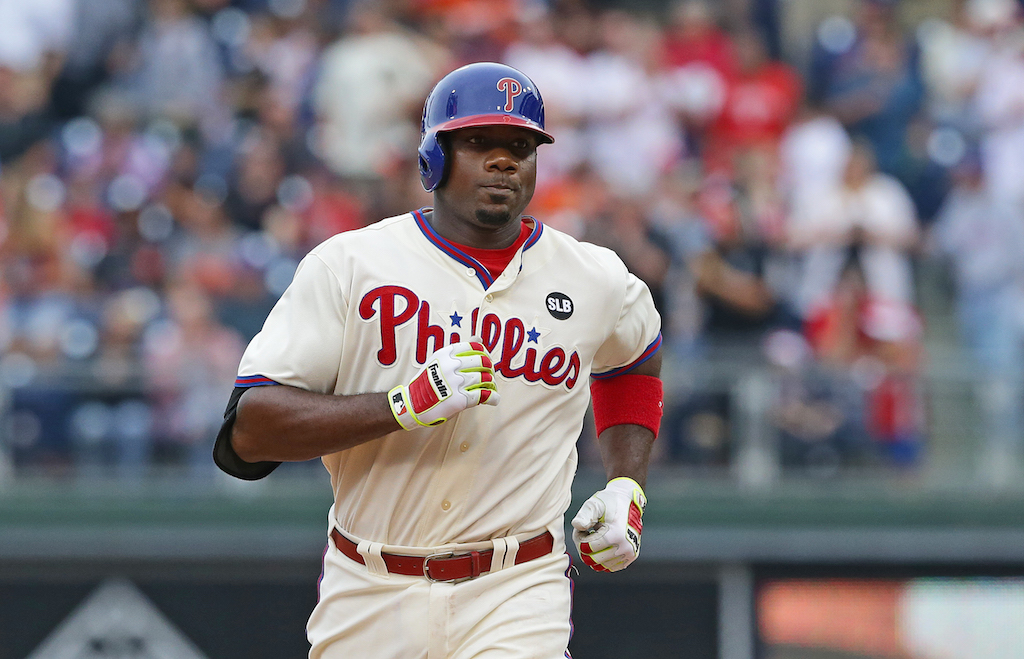 Home runs: 379
Ryan Howard, once one of the best and most feared bats in the National League, is still hanging on and knocking the occasional baseball out of the ballpark. Despite the fact that he's been in major decline the last three seasons (a combined slash line of .215/.285/.415), he's still managed 68 home runs since the beginning of the 2014 season.
Howard has 379 career home runs, a Rookie of the Year award in just 88 games played back in 2005, an MVP award in his first full season in 2006, and a World Series ring in 2009. The 36-year-old led the National League in home runs twice in his career, clubbing a career-high 58 in that '06 MVP campaign. While his defense and poor contact rates really hold him back at this point, there's a decent chance he ends up being bought out this winter by the Phillies. That could give him an opportunity to extend his career as a DH.
4. Mark Teixeira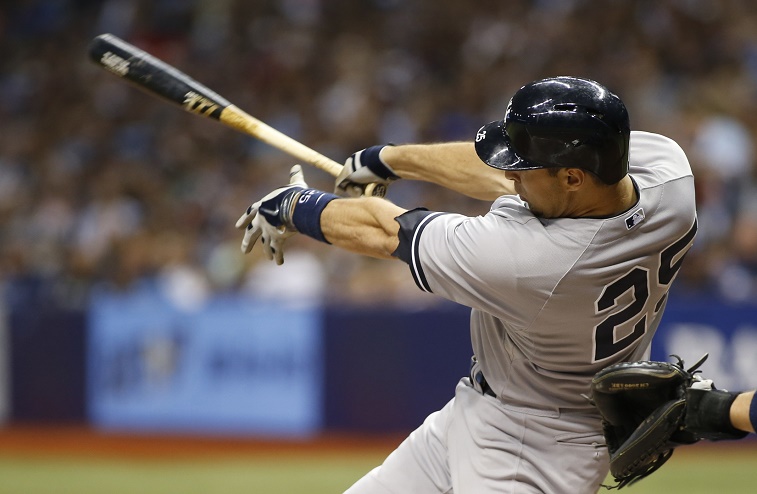 Home runs: 406
Mark Teixeira won't be on this list much longer, as he has just a few games remaining in his long career. Beginning back in 2003, Teixeira had 170 home runs over the first five years of his career between the Texas Rangers and Atlanta Braves. After a brief stint with the Los Angeles Angels, he signed a lucrative contract with the New York Yankees, won the World Series in 2009, and kept bashing home runs until 2013 when he missed the majority of the season due to injury.
Teixeira returned in 2014 as a shell of himself before having a resurgence in 2015, hitting 31 home runs with a .906 OPS. But seeing his on-field performance dip yet again, the 36-year-old has decided to call it quits once the season is over. Teixeira has just a .623 OPS on the season with 12 home runs, but none of that should take away from what's been a stellar career.
5. Carlos Beltran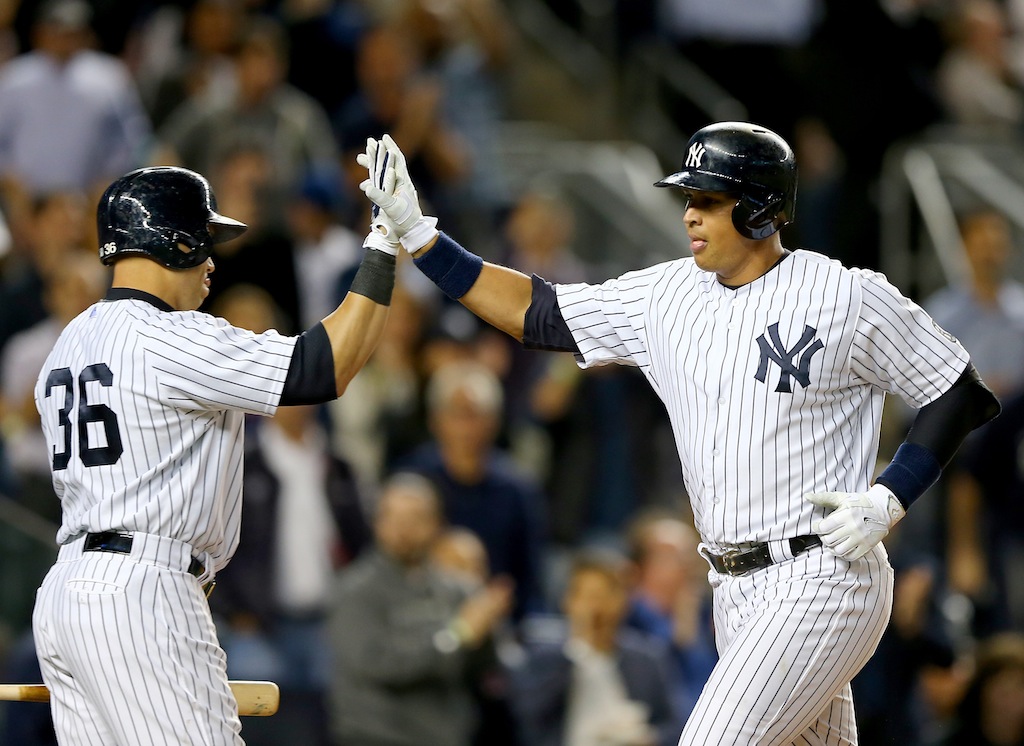 Home runs: 419
While he certainly had a great power-hitting peak, most probably think of Carlos Beltran as a great overall player who also had power. He hit over 30 homers just four times in his 19-year career, but he was steady enough to accumulate one of the more impressive home-run totals of this generation.
Not only has Beltran been great on offense, but early in his career he was an excellent defensive player. The 39-year-old is also a notoriously good postseason hitter, with a .332/.441/.674 slash line and 16 home runs in just 223 plate appearances. In total, Beltran has compiled 70.3 WAR in his career and is well on his way to entering the Hall of Fame.
6. Miguel Cabrera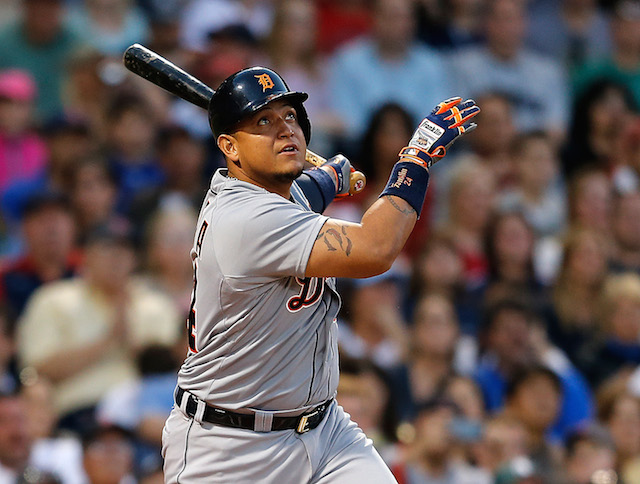 Home runs: 441
Miguel Cabrera, affectionately referred to as "Miggy," came to the big leagues as a 20-year-old shortstop back in 2003 with the Florida Marlins. He was blocked at his position by Alex Gonzalez, so he spent the majority of his time at third base and in the outfield. Cabrera hit well enough to become a regular at a young age, helping the Marlins win the World Series that year.
Miggy went on to have a stellar career, eventually being dealt to the Detroit Tigers and becoming one of the truly great hitters of this generation. He has the best batting average of all active players at .320; has hit less than 25 homers just once since his rookie year; and currently has a .932 OPS at the age of 33. He may not be able to play defense much anymore, but he's still one of the best bats in the game.
7. Adrian Beltre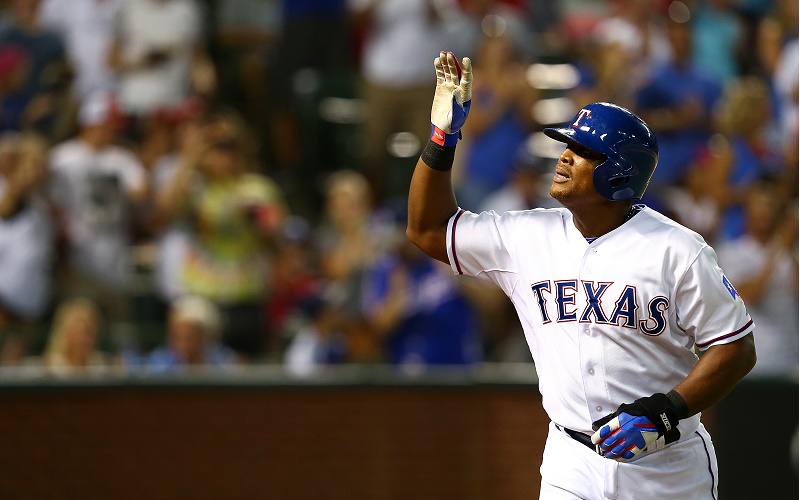 Home runs: 443
One of the more entertaining players of the last 20 years must be Adrian Beltre, the third baseman for the Texas Rangers. He came up to the big leagues in 1998 and was a regular for the Los Angeles Dodgers by 1999, hitting 15 home runs with a .780 OPS and 3.9 WAR as a 20-year-old.
Beltre has been quite healthy throughout his long career, never playing less than 111 games since that '99 season. This is a big part of why he's hit so many home runs in his career. Even at 37 years old, he's still going strong, having belted out 30 long balls this season with 5.6 WAR. He's never won an MVP award, but with 89.2 career WAR there's no doubt that Beltre will head to the Hall of Fame someday.
8. David Ortiz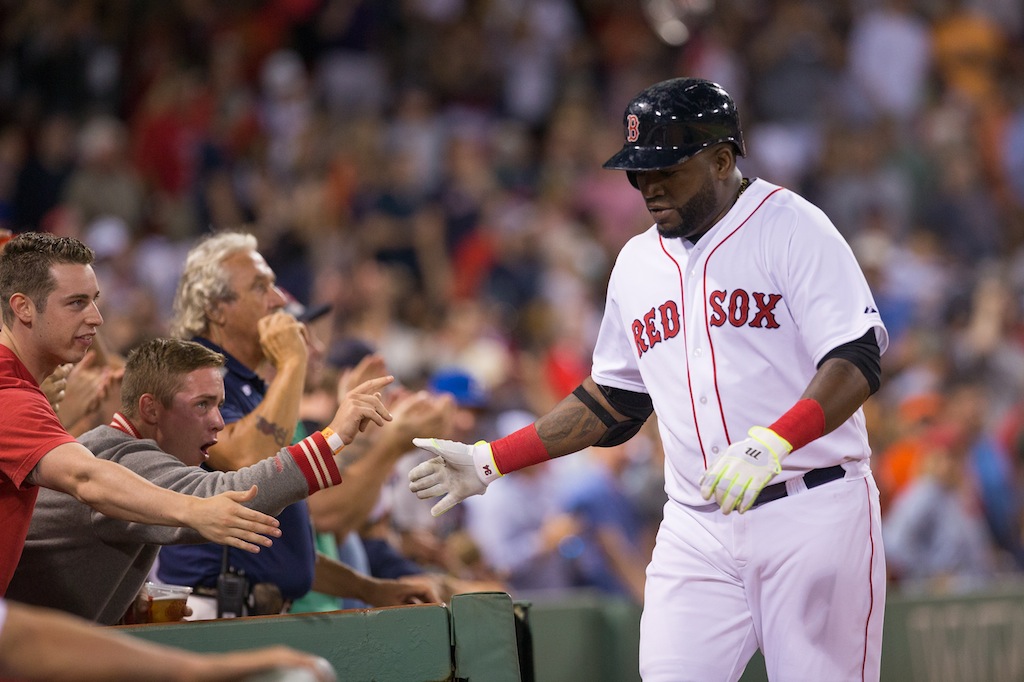 Home runs: 537
The younger generation of baseball fans probably won't even remember what first baseman/DH David Ortiz looked like in a Minnesota Twins uniform, but that's where he originally started his career. After six underwhelming, partial seasons with the Twins that saw Ortiz hit a total of 58 homers, the Twins released him in the winter of 2002.
The Red Sox picked him up, and the rest was history. Boston has won three World Series with Ortiz on the roster, while the big man has hit 537 homers to date and put together a career worthy of Hall of Fame consideration. Like Teixeira, Ortiz only has a few more days remaining to build on his home-run totals, but unlike Teixeira he's still performing at a high level. Ortiz is leading the American League in OPS at 1.029 at the age of 40 this season.
9. Albert Pujols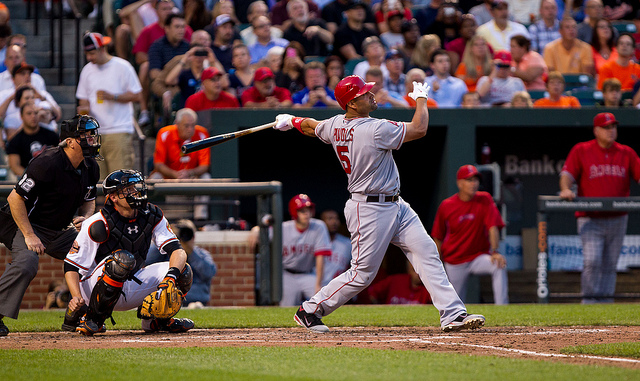 Home runs: 590
Unlike Ortiz, Angels slugger Albert Pujols intends to stick around after the season and build on his totals. Pujols made his big league debut as a 21-year-old with the St. Louis Cardinals back in 2001, hitting 37 homers and winning the Rookie of the Year award that season. He's won two World Series rings, three MVP trophies, and still is knocking them out of the park at the age of 3 (he has 30 home runs this season after hitting 40 last year).
Pujols may not be the same player that he once was back in St. Louis, as he hasn't even posted an OPS over .800 since 2012. However, with the benefit of the DH, Pujols has remained healthy and still drive the ball out of the park on a regular basis and, depending on how long he chooses to play, still has an outside shot at getting close to the all-time home-run record. It's a long shot, but Pujols does still have five years on his contract with the Angels. Anything is possible.
Statistics courtesy of ESPN and Baseball-Reference.