Baseball's 6 Best Basestealers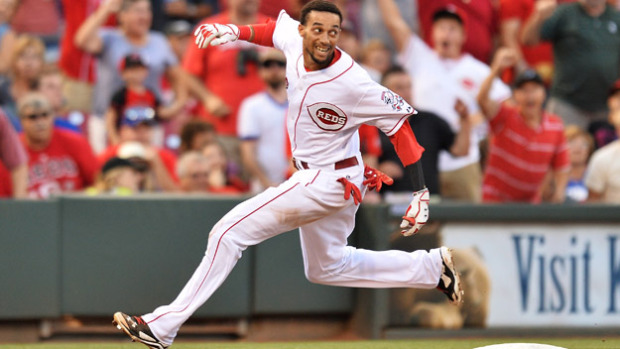 One thing that differentiates baseball from the other major professional sports is that, on a fundamental level, the game being played is still essentially the same in 2015 as it was in the 1880s. Now obviously, hitters are stronger, pitchers throw harder, and the general tactics or even overarching philosophies of how to win have evolved and changed, but there haven't been major, macro-level changes to the game as there have been in sports like football and basketball for instance.
Football once did not allow the forward pass and basketball only somewhat recently included the three-point shot. Both are now essentially the centerpieces of most offensive strategies in each of those games.
Baseball, on the other hand, is still a sport in which successful teams rely upon good pitching, a lineup that can produce runs – albeit in varying ways – and possibly a defense that can help prevent a few from being scored. We've noted how our ways of analyzing and understanding the game have changed over the years, particularly recently, but ultimately America's pastime remains largely unchanged.
As mentioned, though, different aspects of the game have taken on different levels of importance. One that has vacillated back in forth in terms of its empirical value is the stolen base. While no one disputes the primacy – either by hits or walks – of getting on base, not every manager or team prioritizes speed to the same degree.
Still, having at least one guy on your roster who can get himself into scoring position without a batter walking or getting a hit to advance him is never a bad thing – so long as he doesn't get caught stealing too often. With that being said, let's take a look at six guys who are doing their part this season to run their teams to success. (Note: SB = stolen bases, CS = caught stealing)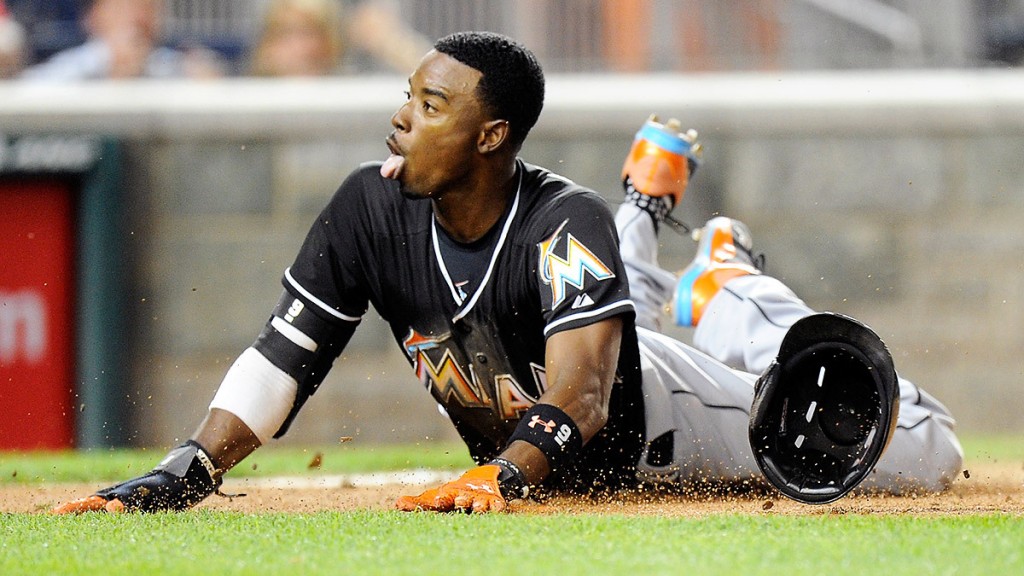 1: Billy Hamilton — 54 SB, 7 CS
Cincinnati might be having a rough season, but their resident speed merchant isn't. At least not on the basepaths, that is. Not only has Hamilton accumulated his league leading 54 stolen bags, but he's also done so despite having been on the disabled list since August 19. He's just two bases shy of his career high, 56, which he set last year. And in terms of being caught, he's cut that down from 23 to just seven.
2: Dee Gordon – 47 SB, 16 CS
Not many things have gone right for the Marlins since moving to Miami and alternately signing big name free agents and then trading them away. Their acquisition of Gordon (pictured above), however, could not have been more of a raving success. In addition to his .328 batting average and .352 on-base percentage, he's also brought over his basestealing prowess from L.A. If there's any disappointment, it's that he probably will fall short of last season's career high 64 swipes.
3: Charlie Blackmon – 36 SB, 13 CS
Blackmon, at six-foot-three and 210 pounds, sure doesn't look like your typical threat to take second base. Yet here he is, third in the major leagues in thefts. As we've mentioned previously, the Rockies might have some pitching to go along with their potent offense in 2016 and could be a potential sleeper. With Blackmon, they also feature the ability to play a little bit of small ball as well.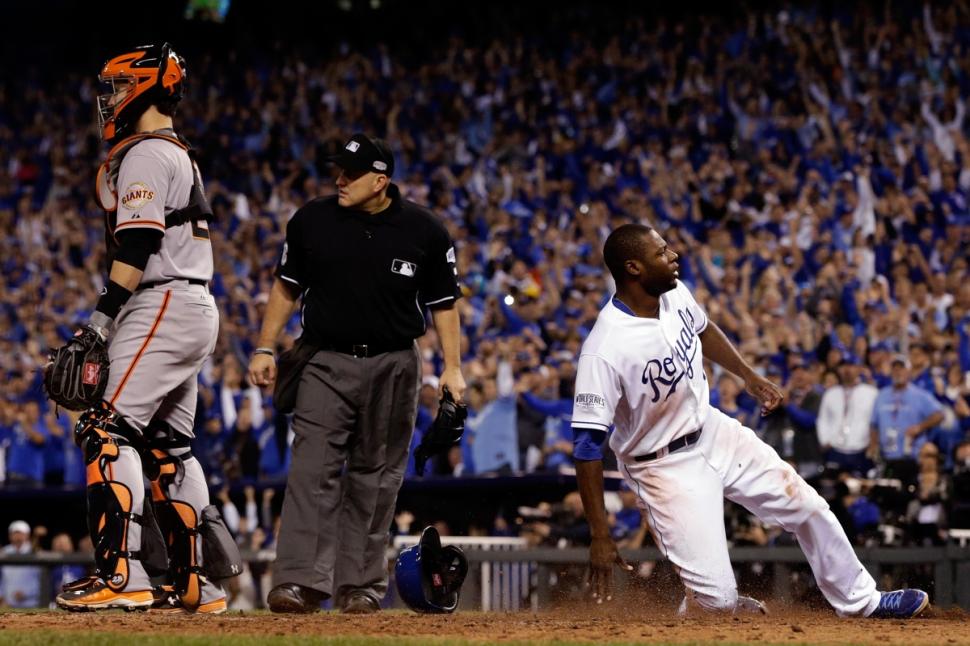 4: Jose Altuve – 36 SB, 11 CS
Jose Altuve is a little guy who has achieved some big things. The 2014 American League batting champion, he's also been a prolific basestealer since arriving at the big league level in 2011. Having stolen at least 33 bases every year since 2012 – including a whopping 56 last year – he's not only a very dangerous guy when it comes to getting on base; he's also a huge threat to take-off when he gets there.
5: A.J. Pollock – 33 SB, 6 CS
The Diamondbacks, contrary to popular belief, are more than just Paul Goldschmidt. How much more may be up for debate, but one player who is definitely doing his part is Pollock. Coming into the season with just 27 steals for his career, the D'Backs' everyday center fielder has 33 this season alone and, better yet, has been caught only six times.
6: Lorenzo Cain – 26 SB, 4 CS
Baseball fans everywhere were introduced to the speedy Royals in last year's postseason. Perhaps the ringleader – and probably, overall best player – of that bunch is Cain, who in addition to being the most highlight reel-friendly outfielder since Torii Hunter in his prime, has also been a consistent thief on the bases who has a knack for not getting caught. With Cain leading the charge, it could be another Blue October in Kansas City.
Statistics provided by ESPN
Connect with Tamer on Twitter @iamtamerabouras