Battle of the Sexes: Billie Jean King Admitted That Beating a '55-Year-Old Guy Was No Thrill'
Thinking of some of the most influential moments in sports history, you'd be hard-pressed to find many exhibition matches. But one that didn't count toward any official standings still meant a lot symbolically to one of the world's greatest tennis players: Billie Jean King's historic "Battle of the Sexes" victory.
In retrospect, King's win is a momentous event. However, it was very much in doubt before it happened. Her performance inspired women everywhere. But King felt a sense of grim obligation to participate in the event. Here's a closer look at the historic match and why King said that "beating a 55-year-old guy was no thrill."
Here's how Billie Jean King became involved in the Battle of the Sexes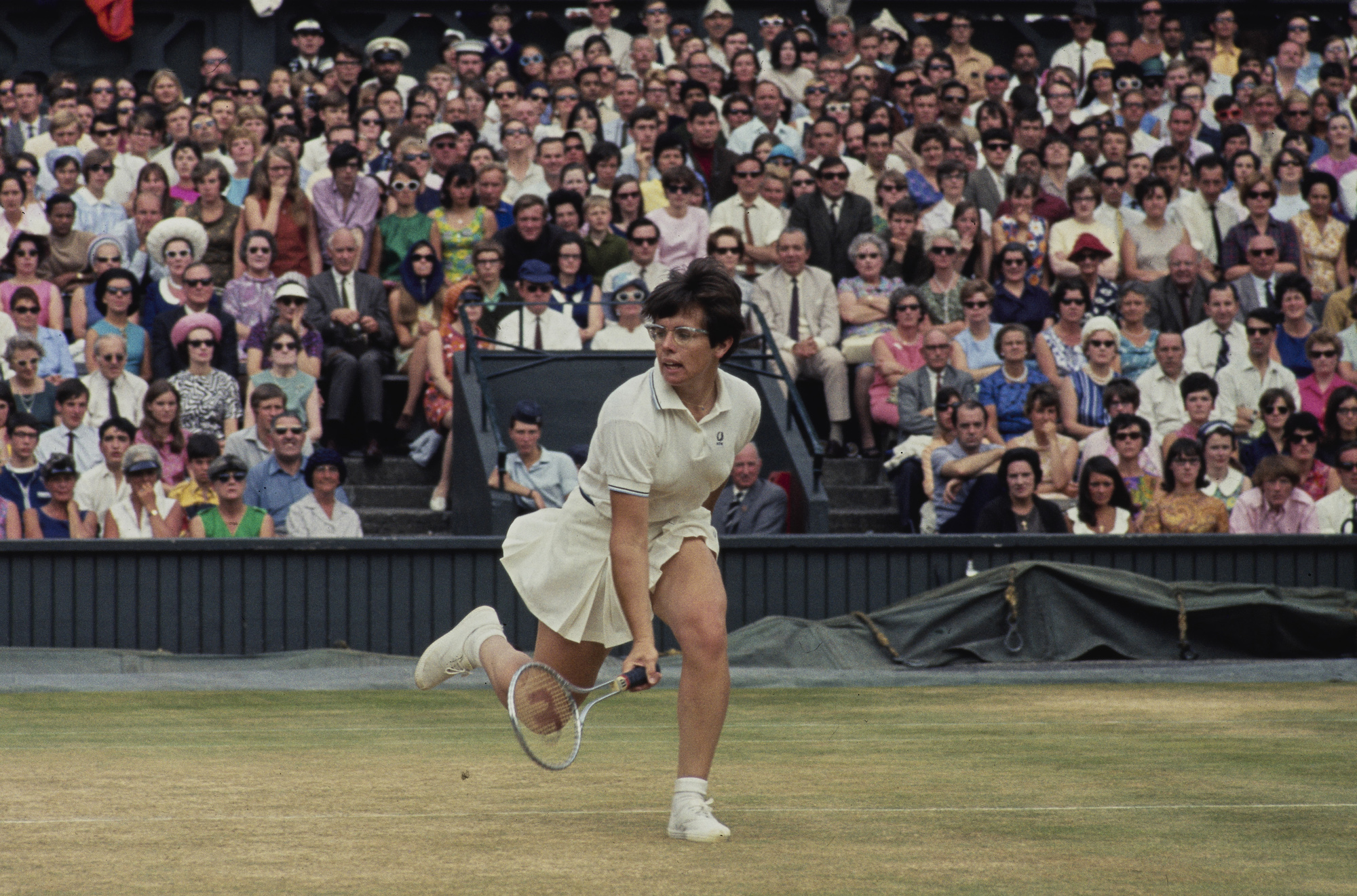 According to History, the match occurred on September 20, 1973. The former number one men's tennis player, Bobby Riggs, was 55 years old and well past his prime. He challenged King to a match after claiming women were inferior and couldn't handle the rigors of tennis as a man could.
Riggs claimed that despite his age, he could still beat any woman player. King eventually agreed to the match after some prodding (more on that below), and it became quite the spectacle. Held at the Houston Astrodome, it featured much pageantry. Riggs arrived at the match in a rickshaw operated by women. King was carried on a gold litter as Cleopatra might have been.
And Howard Cosell, the legendary play-by-play broadcaster on Monday Night Football, announced the match.
King was at the top of her game when she agreed to compete, while Riggs' comments made him look like a has-been blowhard. So why did King accept the challenge?
Billie Jean King's comments on why she accepted the match
King was initially reluctant to accept the match but begrudgingly agreed. Her rationale was simple: She would hurt the sport she loved too much if she didn't face and defeat Riggs. According to her official website, BillieJeanKing.com, King saw it as playing not only for herself but also for women athletes everywhere. She said:
"I thought it would set us back 50 years if I didn't win that match. It would ruin the women's [tennis] tour and affect all women's self-esteem. To beat a 55-year-old guy was no thrill for me. The thrill was exposing a lot of new people to tennis."
It's easy to see why King didn't see the thrill in beating Riggs. He was a shadow of his former self as a player, while King was at the apex of her ability. But she couldn't pass up the opportunity to expose many people to tennis.
The outcome of the Battle of the Sexes tennis match
When the match ended, Riggs' claims about his superiority rang hollow. King dominated the match, 6-4, 6-3, 6-3. It didn't count toward any official tournament or league play, but the win was still significant. Along with the establishment of Title IX, King's triumph helped usher in a new era in which women's sports began to be taken seriously.
Her contribution to the world of sports, and specifically tennis, cannot be understated. Not only did she participate in this historic match, but she also pushed for more equitable pay in women's tennis. In 1973, after King helped draw attention to the cause, the U.S. Open increased the prize money for the women's tournament winner to match the men's winner.
On its face, King's win might've seemed like her beating a "55-year-old guy." But in reality, it meant much more. It helped pave the way for many women after her to become trailblazers in their own way.
RELATED: Was Coco Gauff Vaccinated? Tennis Star Misses Tokyo Olympics After Testing Positive for COVID-19