The Bears Are Considering a Drastic Move That Would Further Annihilate Justin Fields' Chances at a Successful Rookie Season
Justin Fields' NFL career is not off to a good start. The first-round pick ranks dead last in passer rating and quarterback rating entering Week 8 and is also leading the NFL in sacks taken. While the hope is that Fields will show development as the year progresses, the Chicago Bears are nearing a decision that will make his life substantially more challenging.
One of the Bears' best overall players could be heading to injured reserve, ruling him out for at least three weeks of action.
The Bears are considering placing Khalil Mack on IR
Mack hasn't eclipsed the double-digit sack mark since 2018. However, he was well on his way to do so here in 2021. Mack has recorded 6.0 sacks through seven games and was also on track to record double-digit totals in quarterback hits and TFLs (tackles for loss).
Mack is looking like his old self again, and it's played a massive role in keeping the Bears' defense afloat. They currently rank 17th in expected points contributed by the defense — essentially league average. Without their defense, the Bears would presumably have a far worse record than 3-4, seeing as their offense ranks third-worst in the NFL in terms of expected points contributed.
Losing Mack to an IR stint is substantial. He's already been ruled out for the Bears' Week 8 game against the San Francisco 49ers. Mack missing additional time after that will only further worsen the Bears' chances of having a second-half turnaround.
How this hurts Justin Fields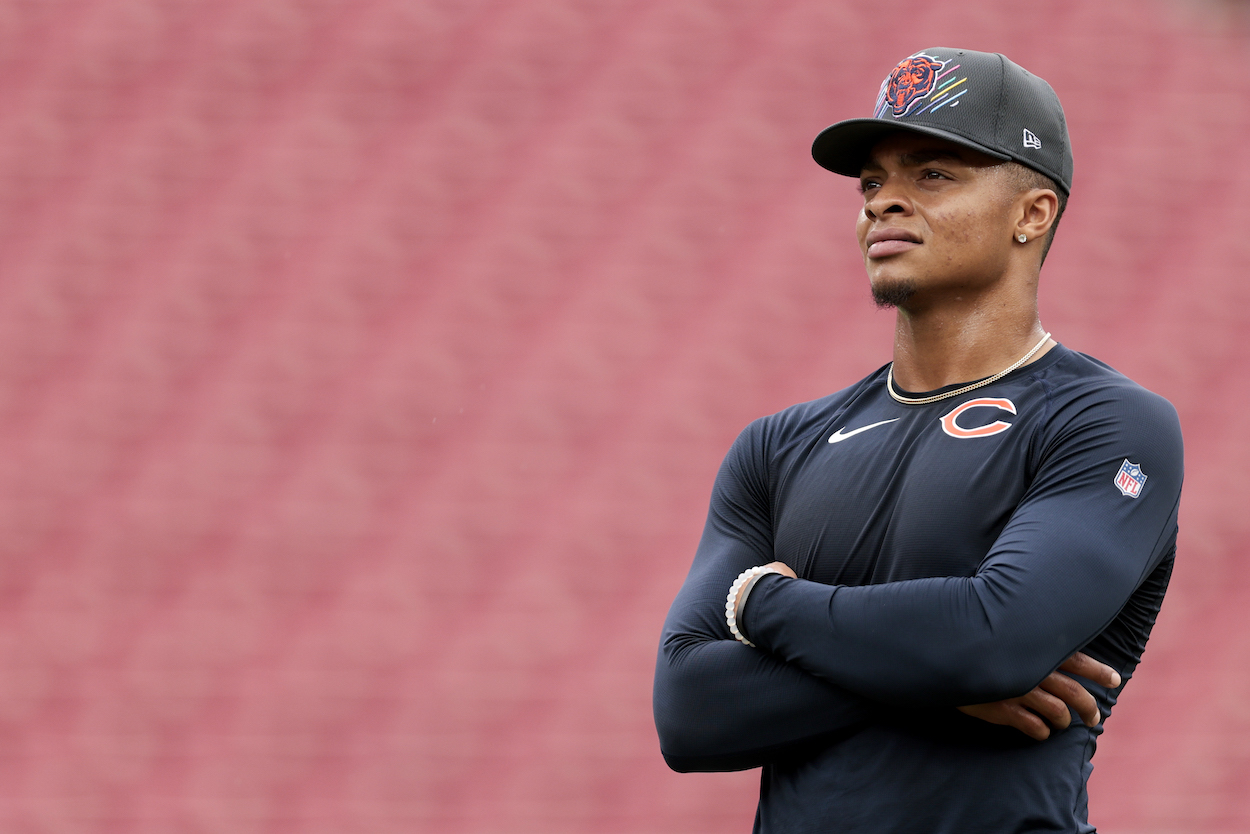 Obviously, Mack doesn't directly make Fields' life easier or harder, seeing as he doesn't play offense. However, his potential absence still has a trickle-down effect on the entire roster.
As previously mentioned, the Bears have largely been relying on their defense to keep them in ballgames. Without their top pass-rusher in Mack, the pressure is now diverted toward Fields and the Bears' offense.
At least through his first five career starts, Fields has proven incapable of leading an NFL-style offense. His starts have been plagued by inaccuracy and turnovers (six interceptions). Expecting him to put the team on his back and lead them to a string of victories without their top defensive player on the field feels like a fool's mission.
What next for the Bears?
If the Bears put Mack on IR sometime soon, it could drastically alter how they approach the upcoming trade deadline.
They could either explore acquiring a short-term replacement for Mack. Or, they could view Mack's injury as a sign to pack it in and start preparing for the next season. The latter option feels like the smart play, seeing how abysmal the team's offense has looked through seven weeks. It's hard to win games with the third-worst offense in the league and the worst-performing QB.
Either way, a looming IR designation undoubtedly hurts Fields and the Bears moving forward. At the very minimum, they'll have to navigate Week 8 against the 49ers without their superstar defensive end.
All stats courtesy of Pro Football Reference.
RELATED: Bears WR Allen Robinson Gets Real About Justin Fields' Slow Start, and It Should Have Fans Furious