Bears Great Brian Urlacher Shares His Problem With Robert Quinn Signing
Chicago Bears legend Brian Urlacher isn't pleased with his former team's recent decisions. In a radio interview Tuesday afternoon, Urlacher spoke out against the Bears signing veteran defensive end Robert Quinn to a five-year contract. Quinn, a former first-round pick of the St. Louis Rams, had 11 1/2 sacks for the Dallas Cowboys last season and is entering his age-30 season. That didn't stop Urlacher from expressing his frustration with the signing.
Why was Brian Urlacher so critical of the Robert Quinn signing? Let's take a look.
Brian Urlacher felt the Robert Quinn signing was unnecessary
Brian Urlacher made sure to clarify he has nothing against Robert Quinn as a player. Quinn has 80 sacks since entering the NFL in 2011 and four seasons with at least 10 1/2 sacks, though last season was his first such year since 2014. With the Bears releasing former first-round pick Leonard Floyd, Quinn is expected to start opposite outside All-Pro linebacker Khalil Mack.
That depth chart placement is exactly Urlacher's problem with the Quinn signing. Urlacher asked ESPN 1000's (Chicago) Waddle and Silvy why the Bears paid so much money to a defensive lineman. Quinn will receive $30 million in guaranteed money as part of the five-year, $70 million contract.
"I liked him, he had a great season last year, really good football player. I just – you paid Khalil [Mack] all this money, he gets all this money. Akiem Hicks is a bad— in the middle, making all this money. I understand you get rid of Floyd. But do you need to spend that much money on another guy up front?"
NFL analysts were mixed on the Robert Quinn signing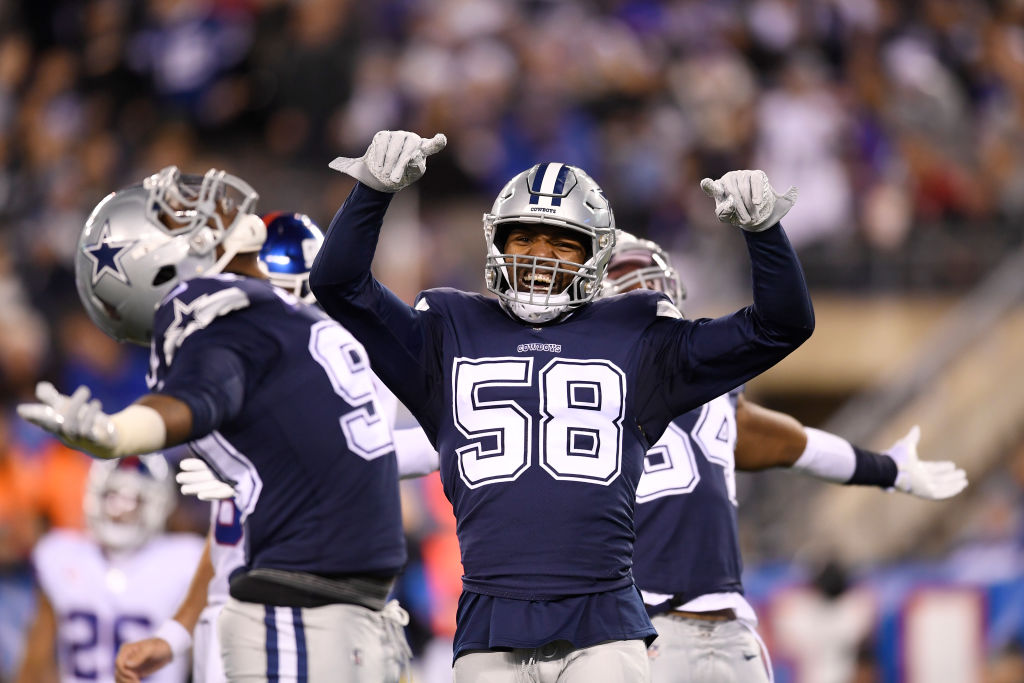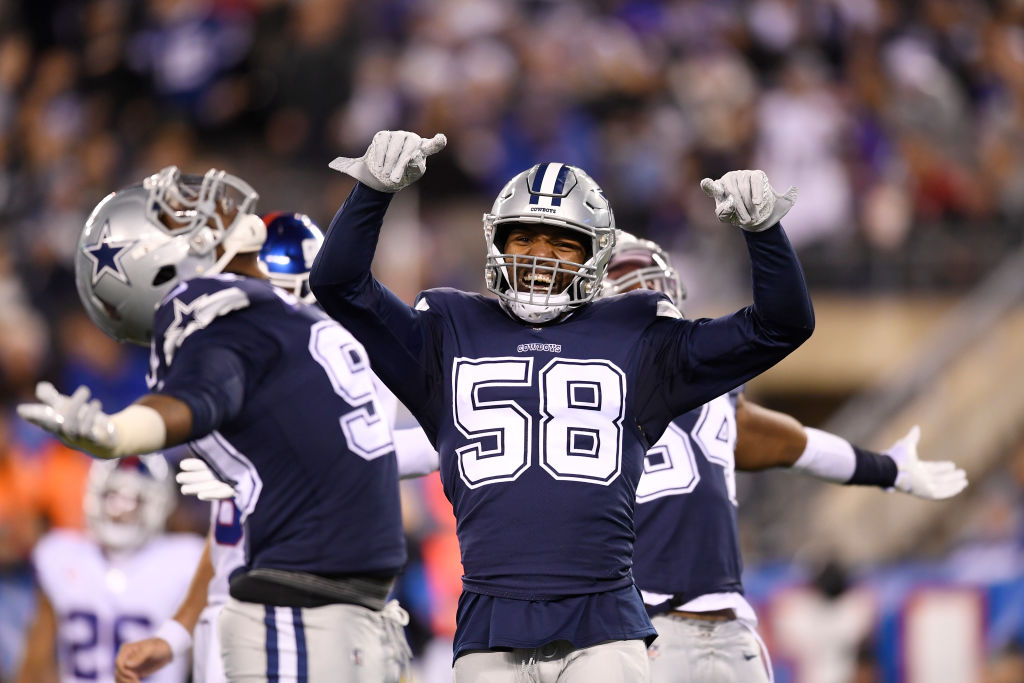 Brian Urlacher wasn't the only one perplexed by Chicago's decision to sign Robert Quinn. Walter Football graded the signing a "D" because Quinn, a player who excels in a 4-3 defensive scheme, is now playing in the Bears' 3-4. The Rams moved Quinn to outside linebacker after adopting a 3-4 midway through his time there. Quinn had a respectable 8.5 sacks in 2017 as an outside linebacker, though he admitted to being frustrated in that role.
ESPN noted that the Bears should "benefit from the signing" if Quinn stays healthy, though he brings injury risks to the Bears. Quinn has only played 16 games once since 2014, though the two games he missed last year had nothing to do with injuries. Robert Quinn served a brief suspension for violating the league's performance-enhancing substance policy, a violation Quinn said was because of his anti-seizure medication.
Brian Urlacher believes Chicago will be an improved team in 2020
Even though he isn't thrilled by the Robert Quinn signing, Brian Urlacher is trying to stay optimistic about the Bears' 2020 hopes. While Khalil Mack made his fifth straight Pro Bowl last year, his 8.5 sacks were his fewest since his rookie year. The Bears signed Quinn hoping his presence would allow Mack to record more sacks and create an even bigger impact.
Veteran defensive end Akiem Hicks played only five games in 2019 because of an elbow injury. Urlacher said he feels the Bears' defense will benefit from Hicks' return. Chicago also has several young pieces in place. Third-year linebacker Roquan Smith had 101 tackles, five tackles for loss, and two sacks in 12 games. Former first-round cornerback Kyle Fuller made his second straight Pro Bowl and will be instrumental in Chicago's playoff hopes.