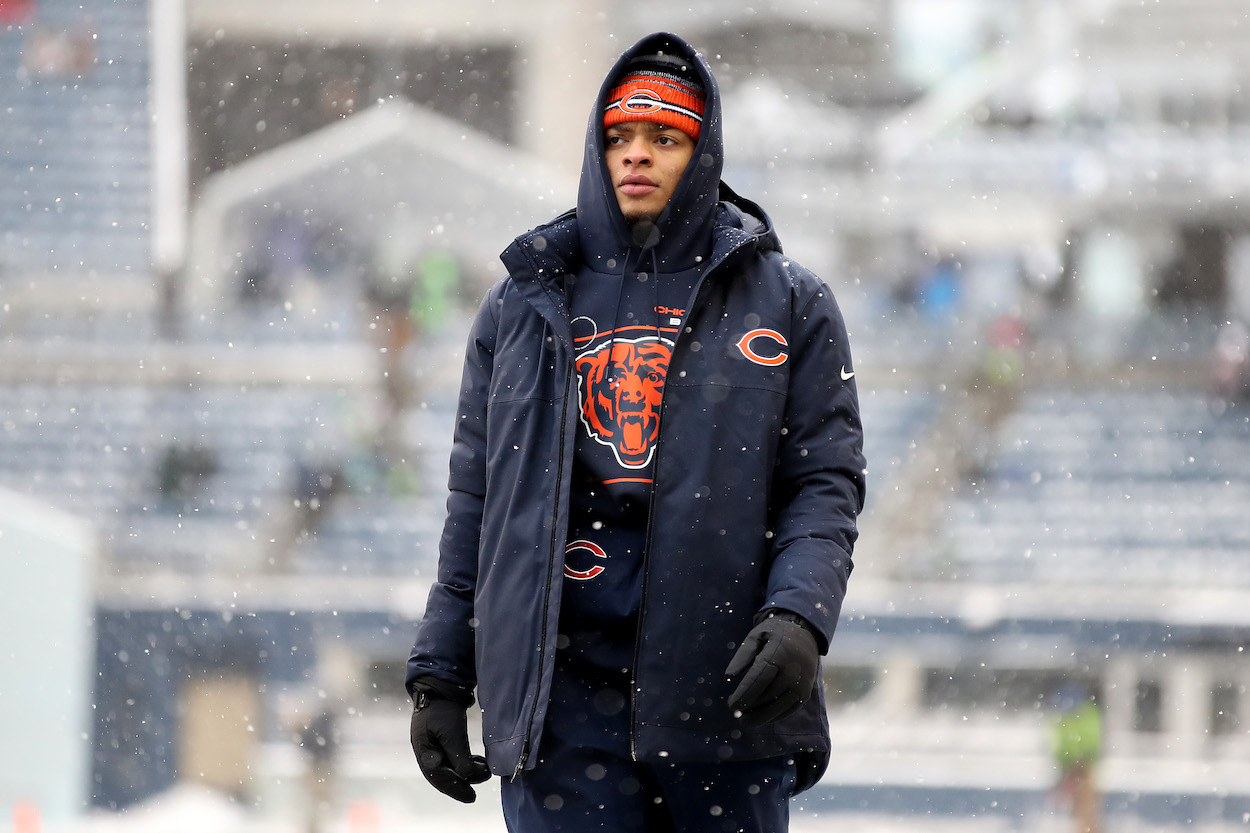 Bears News: Justin Fields Was 'Pissed off' After Rookie Debut
Chicago Bears quarterback Justin Fields revealed some interesting thoughts about how his rookie debut went last year.
The Chicago Bears are fresh off a very confusing and frustrating 2021 NFL season. Despite moving up in the draft for top-rated Ohio State quarterback Justin Fields, they spent part of the season bouncing between veteran QBs Andy Dalton and Nick Foles.
Fields only made 10 starts, and the Bears finished the year with a 6-11 record. After the season, Chicago parted ways with their general manager and head coach, admitting they needed to start over with Fields under center.
Looking back on the season, it appears Fields himself wasn't happy with how his rookie season worked out either.
Justin Fields was 'pissed off' about his rookie debut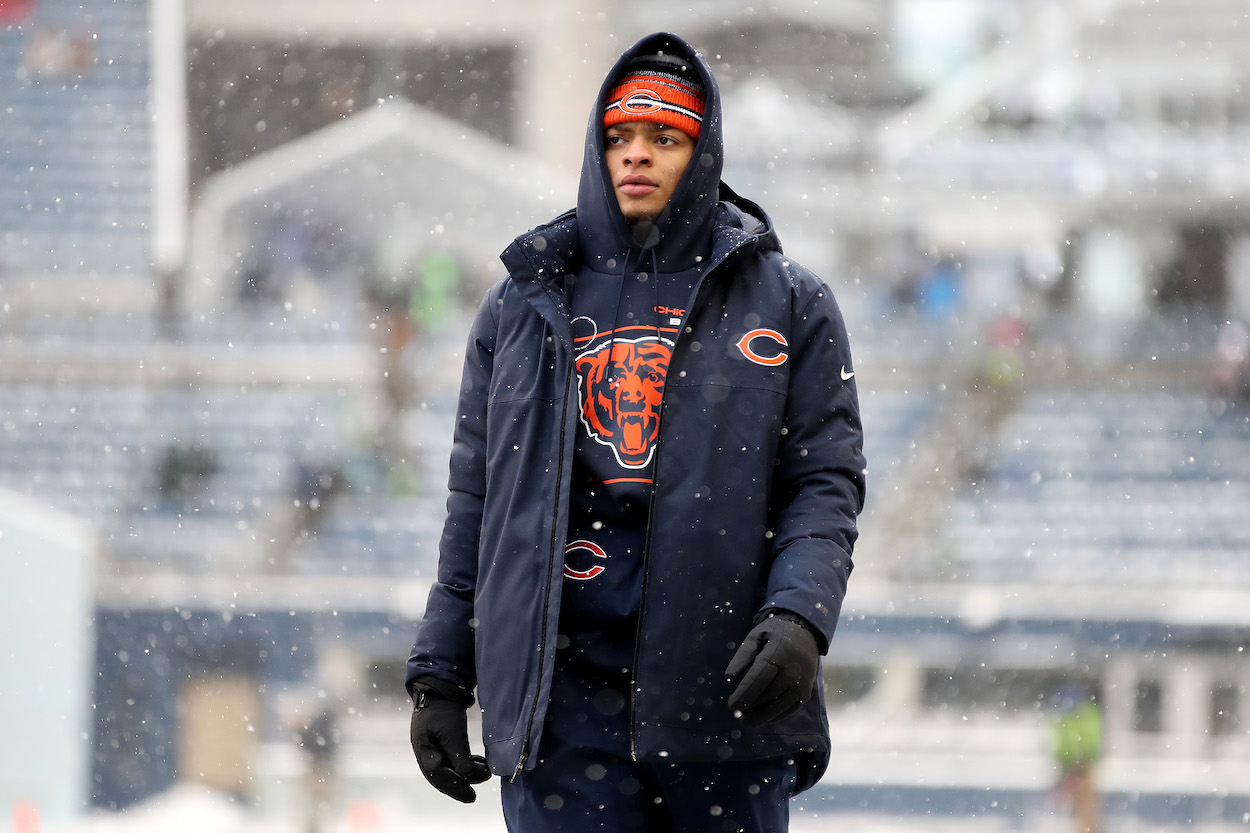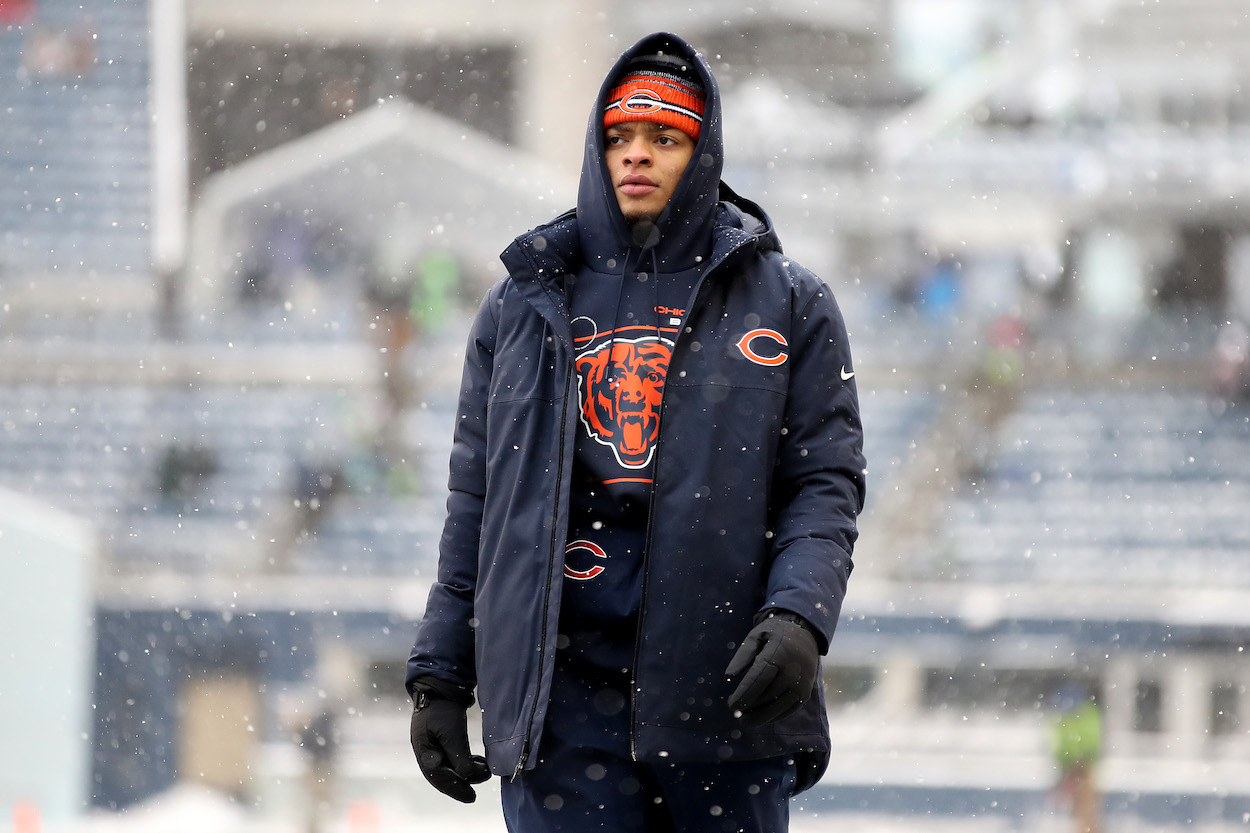 After Andy Dalton suffered an injury against the Cincinnati Bengals in Week 2, Fields was awarded his first career start against the Cleveland Browns in Week 3. Needless to say, it was a complete disaster of a game. The Bears lost 26-6, and Fields spent most of the afternoon getting sacked, hit, and knocked down by a ferocious Cleveland pass rush.
After the loss, many were quick to criticize former Bears head coach Matt Nagy for an uninspiring game plan. He rarely utilized Fields' arm strength or athleticism, instead opting to keep Fields in the pocket while Browns' pass rushers swarmed him.
According to Fields' private quarterback coach, Ron Val, Fields was equally as frustrated with the play calling.
"It was bad," Veal said. "He took a beating that day. It was kind of crazy and weird at the same time. . . . I know he was a little pissed about it but I didn't get an explanation. And I really didn't ask because I know he was in a situation where he was really pissed off about it."

Ron Veal on 670 The Score
Former Bears HC Matt Nagy was clearly bad for Justin Fields' development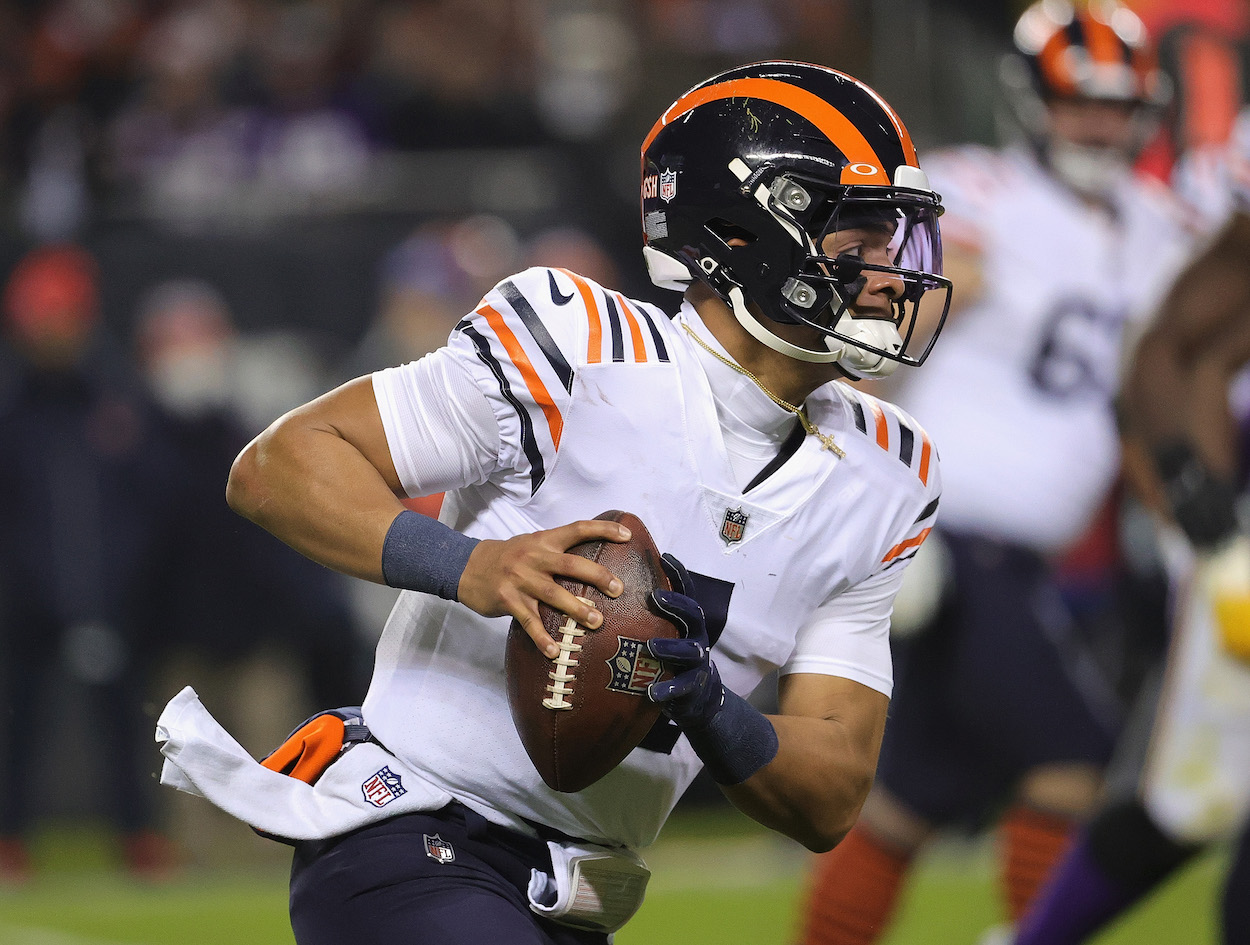 Plenty of Bears fans wanted the team to part ways with Nagy last offseason before drafting Fields. Instead, the organization gave him and former GM Ryan Pace another season to figure things out. Clearly, it didn't play out the way Bears' ownership was hoping.
Trading up for Fields in the draft was an intelligent decision. The Bears needed a new franchise QB, and Fields has potential. However, how Nagy and company handled him during his rookie season was disastrous. Fields was constantly being yanked in and out of the lineup and was never allowed the opportunity to take deep vertical shots down the field — what he was known for in college.
Fields finished his rookie season with a measly 1,870 passing yards with a 58.9% completion rate. He threw 10 interceptions compared to just seven touchdowns. That's not good.
The Bears are trying a new coaching strategy
Fields was "pissed off" last season, and the Bears weren't good. Change needed to occur this offseason. So, Chicago hired Indianapolis Colts defensive coordinator Matt Eberflus to be their new head coach.
Eberflus is a defensive-minded HC, so it's unclear how he'll contribute to building better game plans for Fields.
Much pressure will be on the Bears' offensive coordinator and quarterback coach to make sure Fields is happy while simultaneously showing signs of improvement.
All stats courtesy of Pro Football Reference.
RELATED: Eagles News: D.K. Metcalf Is Worth a First-Round Pick