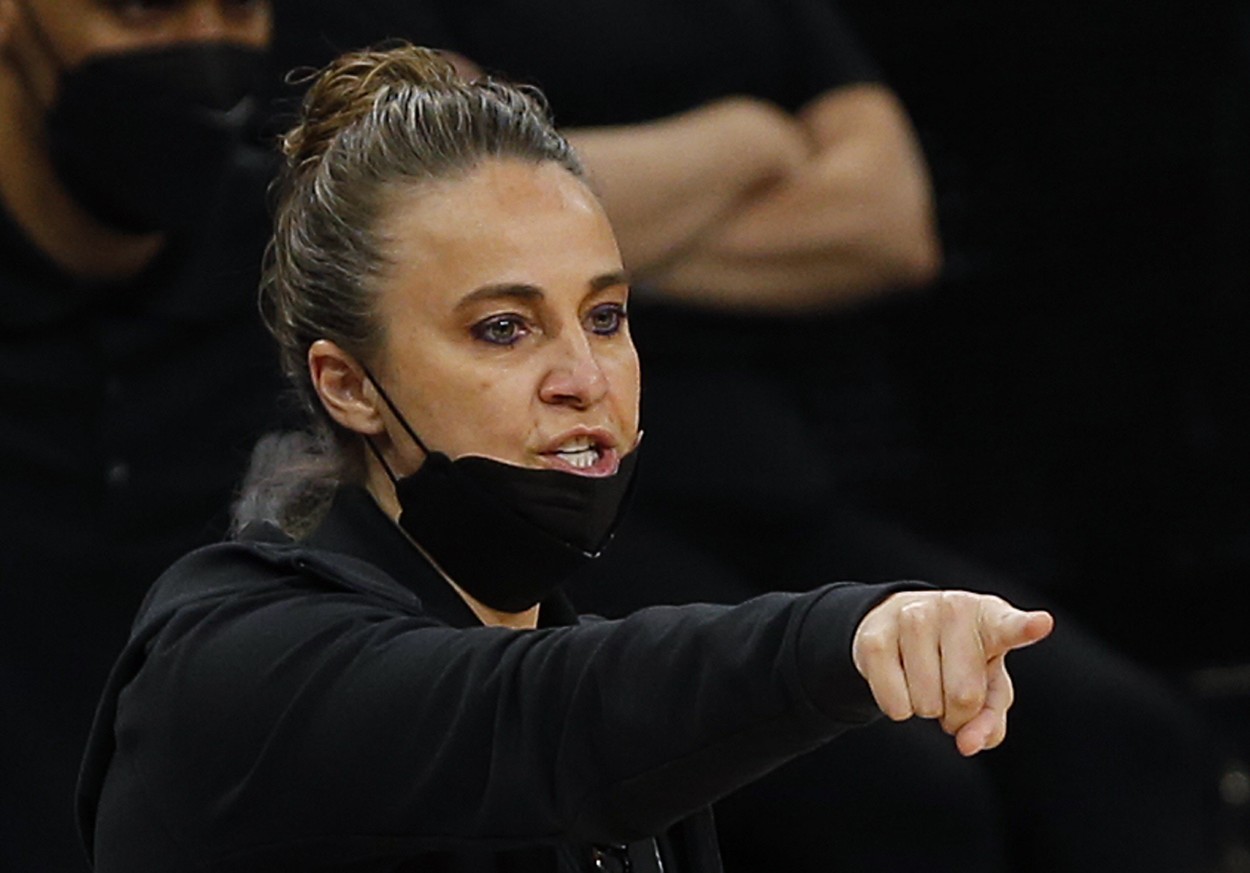 Becky Hammon Must Change Her Strategy if an NBA Team Doesn't Hire Her This Year
Becky Hammon is expected to interview for several NBA head coaching jobs this cycle. Will a team realistically hire her?
San Antonio Spurs assistant coach Becky Hammon has spent years waiting for this opportunity.
Hammon, a longtime WNBA point guard, joined the Spurs in 2014. The longtime assistant is now preparing to possibly become not only an NBA head coach but also the first woman to hold such a role in any of the four major North American sports.
If that happens this cycle, Hammon will make well-deserved history. But if none of the teams looking for a head coach choose to hire her, then she needs to start making other plans.
Becky Hammon is expected to interview for several NBA head coaching jobs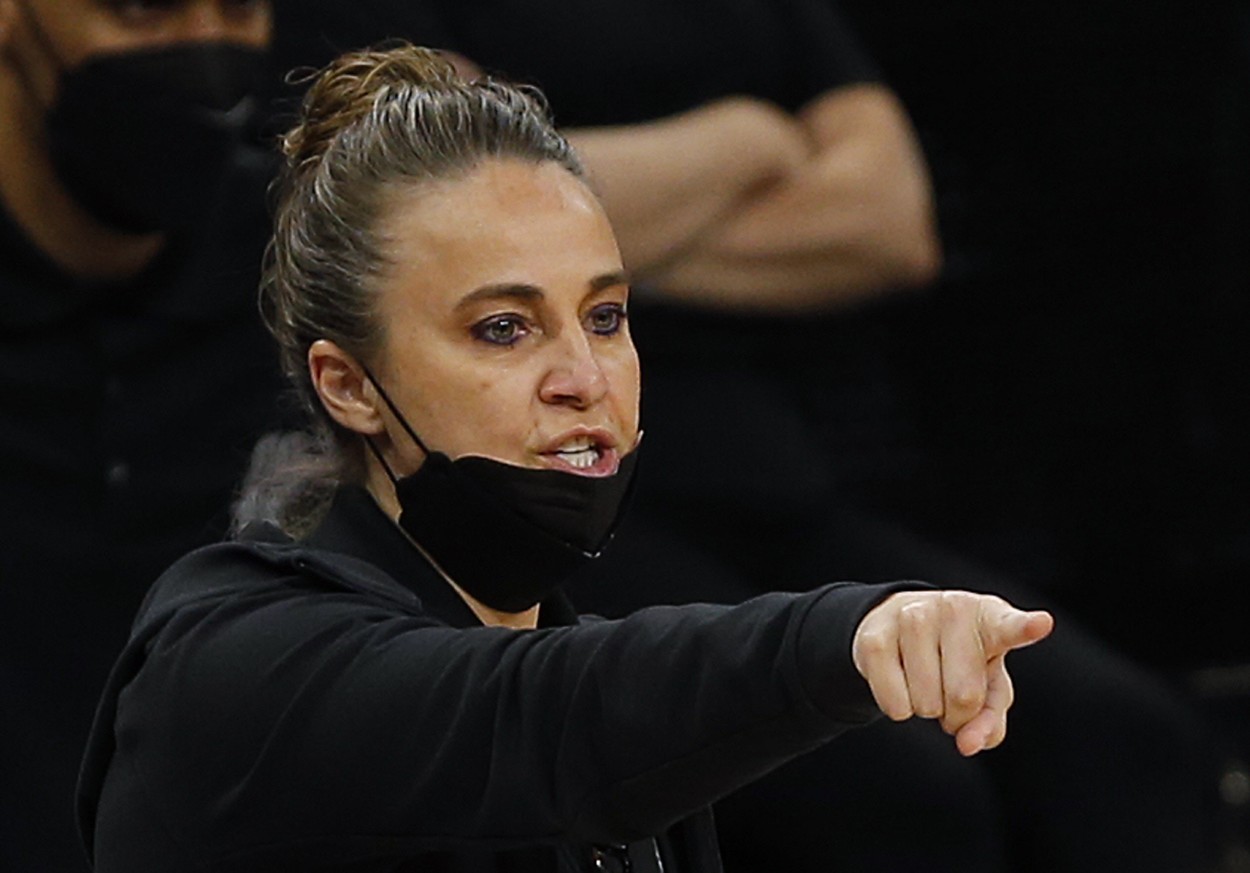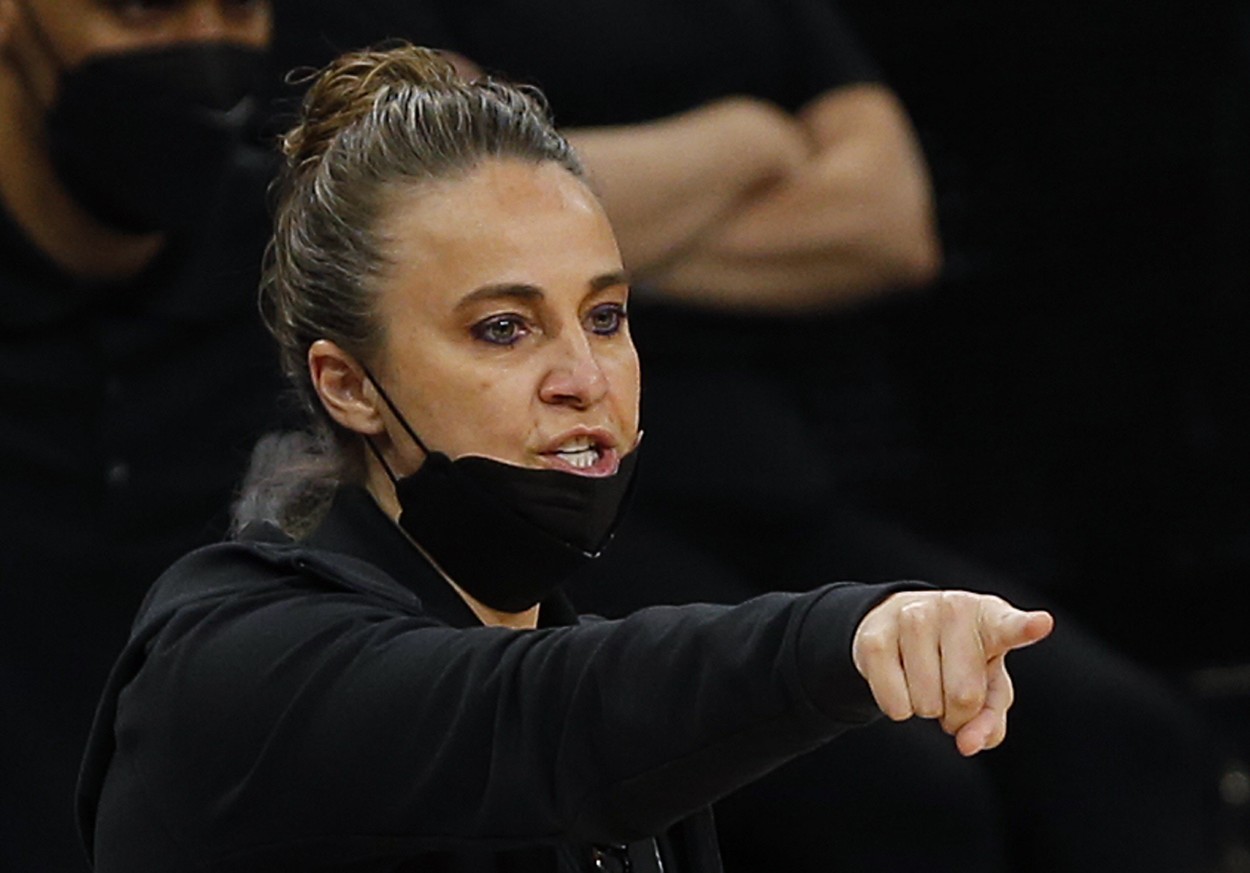 Only 30 people, at max, can call themselves an active NBA head coach at a given period of time. Becky Hammon is ready to join that group.
According to The Athletic, Hammon will interview with the Orlando Magic and Portland Trail Blazers for their head coaching positions. Orlando and Portland parted ways with Steve Clifford and Terry Stotts, respectively, in recent weeks.
The Trail Blazers also will reportedly interview Los Angeles Clippers assistant coach Chauncey Billups, Brooklyn Nets assistant coach Mike D'Antoni, South Carolina women's basketball head coach Dawn Staley, and Spurs vice president of basketball operations Brent Barry.
Only D'Antoni, who turned 70 in May, has been a head coach at the NBA level. He holds a 672-527 career record in the regular season but is just 54-56 in the playoffs.
As of publication, Hammon had not been linked to the Boston Celtics or Indiana Pacers' coaching vacancies. The Atlanta Hawks are expected to give interim head coach Nate McMillian a full-time position.
Hammon needs to turn her attention to college if an NBA team doesn't hire her
Hammon will have achieved an incredible milestone when she officially interviews for NBA head coaching positions. But that isn't enough, especially not if she realistically wants to hold that role at some point.
This is the perfect time for a team to hire Hammon. Her resume speaks for itself, and Spurs players have spoken glowingly about the former WNBA star over the years. If she is the best candidate for the job, she should be on that team's sidelines next year.
But if Hammon doesn't get a head coaching job this cycle, it would be time for her to start adjusting her plans. She needs to ensure that she has a viable chance of replacing Gregg Popovich, who turned 72 in January, as the Spurs' head coach when he eventually steps down.
If Popovich and the Spurs cannot grant her that, then she needs to start looking at head coaching positions in college basketball. Georgetown's Patrick Ewing and Michigan's Juwan Howard each took the head coaching position at their alma maters in recent years despite never being a head coach in college or the NBA.
Hammon is from South Dakota and played at Colorado State. She loses nothing by monitoring jobs in those regions if they open up during or after the 2021-22 college basketball season.
Will a team realistically hire Hammon this cycle?
If Hammon did not have what it takes to succeed in the NBA, the Spurs would have ended that experiment a long time ago. She has earned her place in the league, and she remains on track to eventually become a head coach.
But will that happen in this cycle? Trail Blazers star guard Damian Lillard suggested he wanted the team to hire Billups or Jason Kidd, the legendary point guard and Lakers assistant coach. Kidd withdrew his name from consideration, so Billups may be the favorite to earn that job.
The Magic, however, are entering a rebuilding period. That front office has to ask itself if it is better suited with an older and more experienced coach, someone like Stotts or Kenny Atkinson, as opposed to Hammon.
However, if the Magic are willing to take a chance on someone who has never been an NBA head coach, Hammon is certainly deserving of the opportunity. The Magic need to hire who they feel is the best candidate to lead a rebuilding team, and if it's Hammon, she should replace Clifford. It really is that simple.
Like Sportscasting on Facebook. Follow us on Twitter @sportscasting19.