Bellator 149 Preview: What to Expect on Fight Night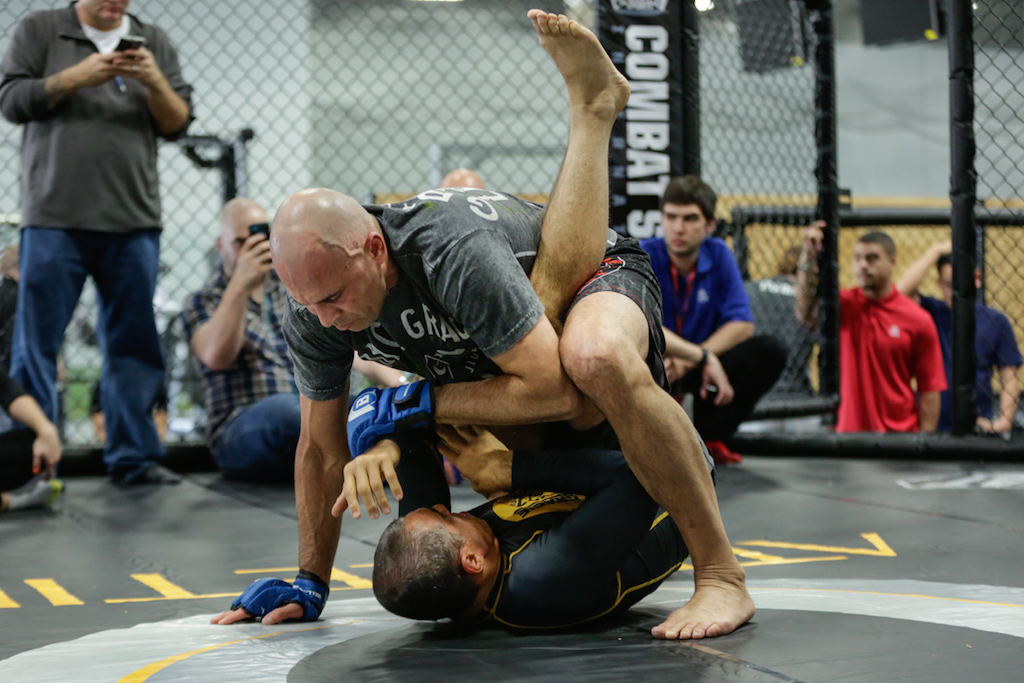 The UFC isn't the only show in town when it comes to mixed martial arts. It may be the biggest, and it may feature the best of the best, but by no means is the UFC the only promotion fans pay attention to. The UFC's biggest competitor is Bellator, and on Friday, that promotion will present what may end up being its most watched event ever — Bellator 149 from the Toyota Center in Houston, Texas. The reason expectations are so high for this event is that it will feature some names that are recognizable to even the most casual fight fans; Royce Gracie, Ken Shamrock, and Kimbo Slice.
At Bellator 149, Shamrock and Gracie will meet for the third time while Slice faces a man who used to run in his entourage, Dhafir Harris, better known as Dada 5000. If you wonder why Bellator would book 52-year-old Shamrock and 49-year-old Gracie to face off inside the cage, let the promotion's President, Scott Coker, explain, "This really comes down to what fights do I want to see? It doesn't always have to be No. 1 vs. No. 2, because sometimes that can be boring or doesn't really have the appeal outside of the hard-core fans. Spike TV is an entertainment property, so we are going to do fights that entertain."
And you know what? This logic works for Bellator. When Coker decided to book one of those entertaining fights at Bellator 131, matching former UFC fighters Tito Ortiz and Stephan Bonnar against each other, ratings almost doubled. That fight drew 1.2 million average viewers to the broadcast with a peak audience of 1.84 million. When Slice faced Shamrock at Bellator 138, ratings surged even higher, peaking at 2.1 million. It won't be a surprise if Bellator 149 tops those numbers. Here's our rundown of the highly anticipated event.
Ken Shamrock vs. Royce Gracie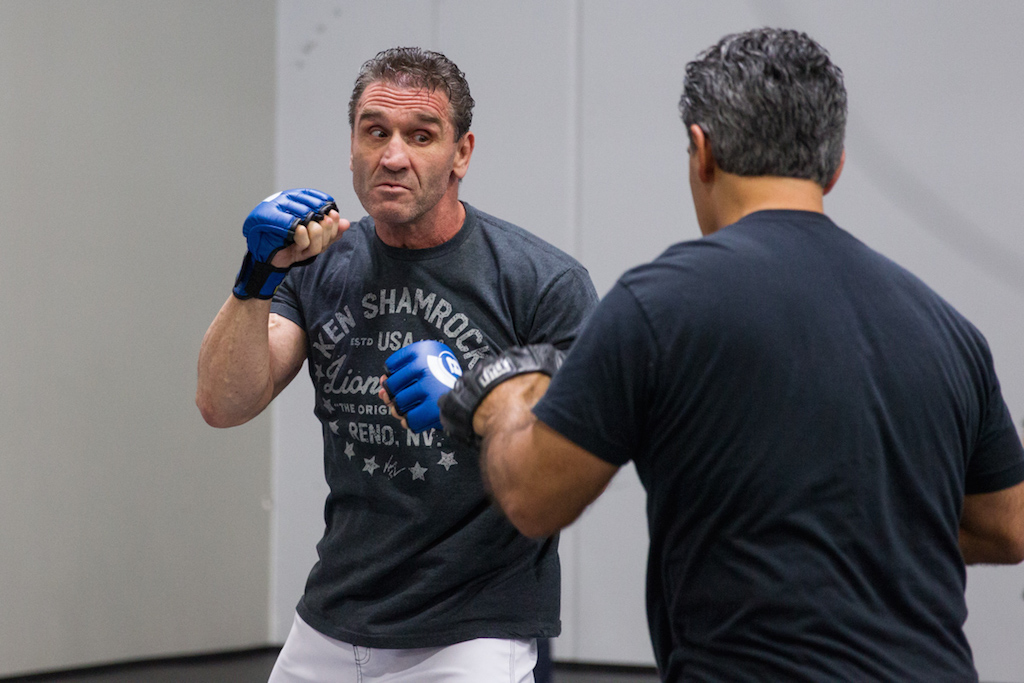 Despite the fact that they are both around 50 years old and one of them, Gracie, has not fought since 2007, Shamrock and Gracie will draw crowds for their headlining fight at Bellator 149 on February 19. These two have met twice before. The first time was at UFC 1 in 1993 — Shamrock tapped to a rear naked choke 57 seconds into the fight — and the second time was UFC 5 in 1995 – ending in a draw after 36 minutes.
In 2010, Shamrock took a break from MMA after going 2-7 in his nine previous fights. He returned to the cage in 2015 to fight Kimbo Slice, losing by first-round TKO. Gracie has not fought since 2007 when he defeated Kazushi Sakuraba by unanimous decision.
Kimbo Slice vs. Dada 5000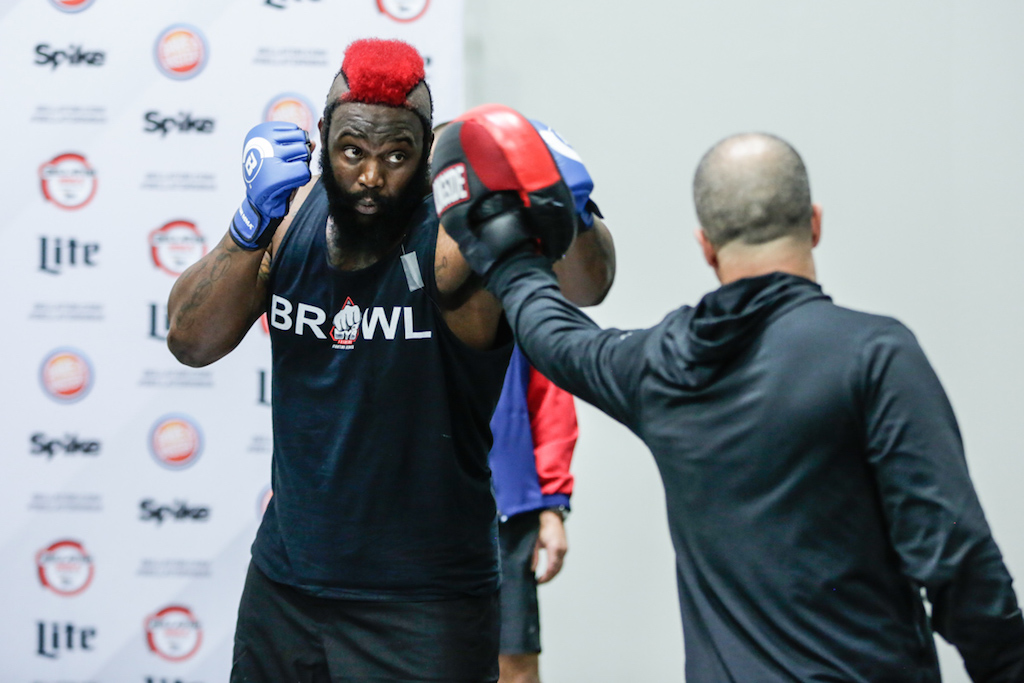 These two made their names in the streets of Florida. That's not figurative; it's literal. Slice fought his way from the streets into the Elite XC, the UFC, and now Bellator, while Dada 5000 has, for the most part, remained involved in street fights, promoting backyard brawls out of his home.
The two once ran together, but that changed at some point and now there is a generous amount of hatred between the two. Odds are high that these two will eschew any type of style in this fight, instead just looking for a big knockout. It may not be a pretty fight, but it will probably be entertaining.
Emanuel Newton vs. Linton Vassell
While the two fights after this one (see above), fall into the "fun fight" category, this one has some serious stakes. Newton is the former Bellator light heavyweight champion, and he is looking to get back in the win column after two consecutive losses. Newton and Vassell have fought before, with Newton winning that fight by fifth-round submission, but it was not without some struggle.
Early in that fight, which took place in 2014, Vassell threatened Newton with various submissions, but he was never able to force the tap from Newton. This is a crucial fight in the Bellator light heavyweight division.