Ben Roethlisberger and the Pittsburgh Steelers Are Sending a Clear Message To Antonio Brown and Le'Veon Bell
From 2014 through 2017, the Pittsburgh Steelers had arguably the best trio in all of football — Ben Roethlisberger, Antonio Brown, and Le'Veon Bell. However, Bell is now on his second team in two seasons, and Brown isn't even on an NFL roster. The Steelers, on the other hand, have started 2020 with a 5-0 record. They have also sent Brown and Bell a clear message while doing it: they don't need them.
Antonio Brown and Le'Veon Bell were dominant for the Pittsburgh Steelers
In the sixth round of the 2010 NFL draft, the Steelers drafted Antonio Brown and ultimately got a steal. In his second season, Brown earned a Pro Bowl selection by catching 69 passes for 1,108 yards.
Brown then had an excellent season in 2013, making another Pro Bowl with 110 catches, 1,499 yards, and eight touchdown catches, and Le'Veon Bell was an excellent rookie that year. He ultimately ran for 860 yards and eight touchdowns that season, and gained 1,259 total yards from scrimmage. 
However, in 2014, Bell and Brown became the best players in the league at their positions, as they were both First-Team All-Pro selections. Brown led the NFL in catches that season with 129, and in receiving yards with 1,698, while Bell had 2,215 total yards from scrimmage to go with 11 rushing/receiving touchdowns.
That season was ultimately Brown's first of four consecutive First-Team All-Pro selections, as he earned one every season from 2014 through 2017. Bell received another First-Team All-Pro selection in 2017, and ultimately earned Pro Bowl honors in three of four seasons from 2014 through 2017.
Ben Roethlisberger also played really well in those seasons, earning a Pro Bowl selection each year. The Steelers were excellent as a team in those years too. They won 10 or more games each season, won their division in three of those four seasons, and reached the AFC Championship Game in 2016.
Antonio Brown and Le'Veon Bell are no longer in Pittsburgh
The Steelers' historic run with Bell and Brown came to an end after the 2017 season.
Bell ended up not playing at all in 2018 due to a contract dispute. Brown, on the other hand, still earned a Pro Bowl selection with 104 catches, 1,297 receiving yards, and a league-leading 15 touchdown catches. He, however, didn't play in the season finale due to some locker room drama, and the Steelers missed the playoffs that year.
After the 2018 season, Bell signed with the New York Jets, while Brown ended up getting traded to the Oakland Raiders for some picks. Bell, however, did not play great. He only ran for 789 yards in 2019 and had a career-low 3.2 yards per attempt. He then didn't get much of an opportunity to play great in 2020, and eventually got cut by the Jets. Bell recently signed with the Kansas City Chiefs, though, and he now hopes to resurrect his career in KC. 
Brown ended up getting cut by the Raiders in 2019 due to some drama he created. He then played in one game for the New England Patriots in 2019 before ultimately getting cut again due to some off-the-field issues.
The Steelers are proving that they don't need them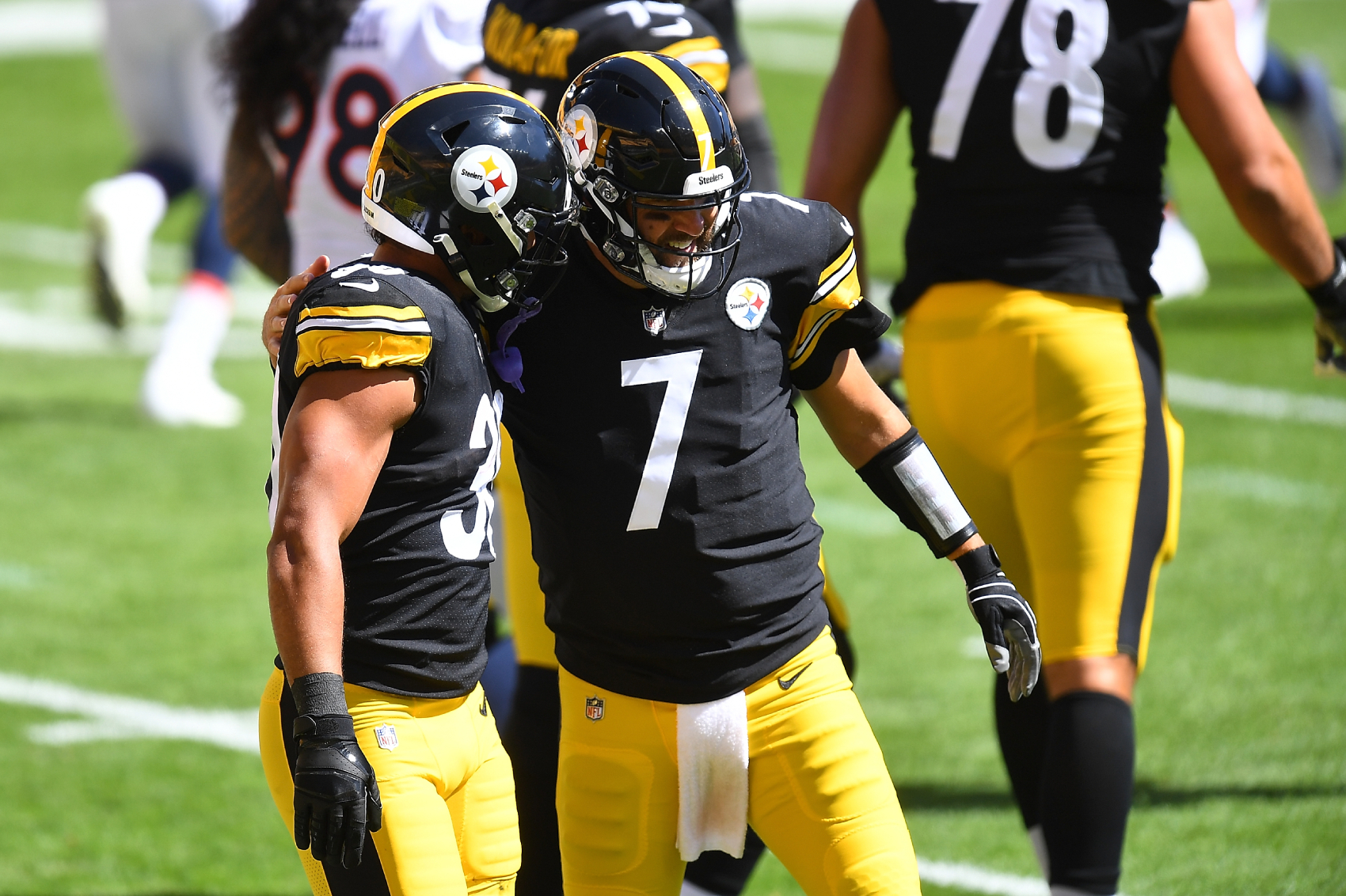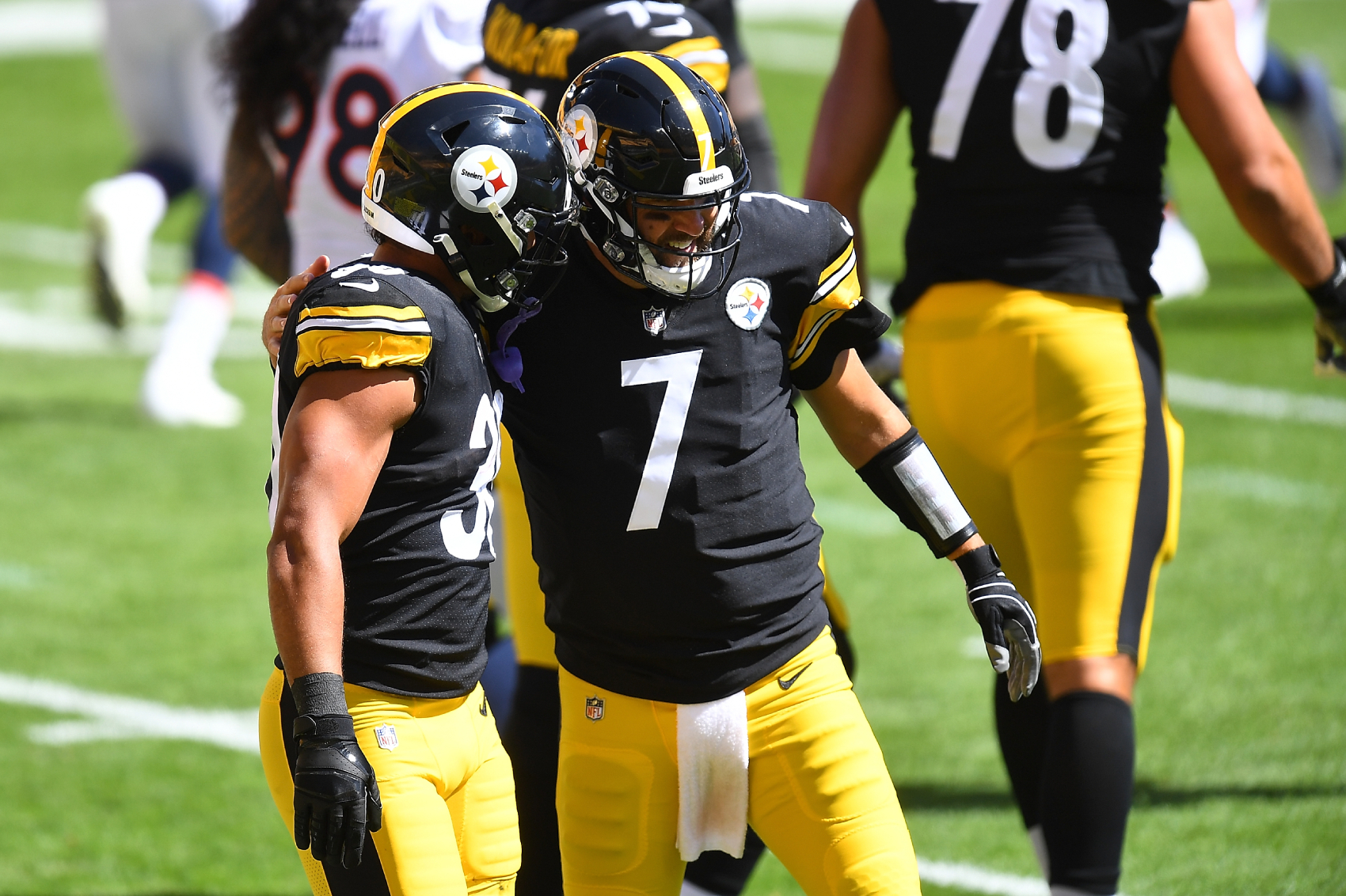 While Brown and Bell are no longer top players at their positions, the Steelers are proving that they don't need the two former First-Team All-Pros.
Pittsburgh was not great in 2019, but Roethlisberger only played in two games due to injury. In 2020, though, Roethlisberger is back and is proving that he and the Steelers' offense are still elite without Bell and Brown.
The Steelers are 5-0 so far in 2020, and their offense is No. 5 in the NFL in points per game, as they average 31.2 per outing. While JuJu Smith-Schuster is still an excellent weapon for Pittsburgh, Roethlisberger has potentially found Brown's replacement in rookie wide receiver Chase Claypool. Through five games so far in 2020, Claypool has 17 catches and leads the team in receiving yards with 335. He has six total rushing/receiving touchdowns too.
Pittsburgh also has James Conner in the backfield, who has proven to be an excellent replacement for Bell. He earned a Pro Bowl selection in 2018 with 1,470 yards from scrimmage, and so far in 2020, he is No. 10 in the NFL in rushing yards with 369.
What's even more impressive, though, is that Roethlisberger is arguably playing his best football without Bell and Brown. His yards-per-game average is down compared to those seasons, but he currently has a career-best 0.6% interception percentage. Roethlisberger's touchdown-to-interception ratio so far this season is 11-to-1 through five games.
Roethlisberger and the Steelers' offense looks great so far in 2020. They are ultimately a significant reason why Pittsburgh has started the year 5-0. The offense is also sending Bell and Brown a clear message this season: the Steelers don't need them.
Stats courtesy of Pro Football Reference