Ben Roethlisberger May Be Finished as a Pittsburgh Steeler
As the clock struck zero on the Browns-Steelers wild-card game, a national television audience got a good, long look at Ben Roethlisberger as he stared blankly into space. Big Ben's face said more than any speech ever could; his time in Pittsburgh is probably up.
Ben Roethlisberger has taken a pounding
Other NFL quarterbacks, such as Tom Brady and Drew Brees, have played deep into their 30s with little loss of touch. However, neither of them have sustained as much punishment as Roethlisberger.
In his 17-year career, Roethlisberger has played out the entire 16-game schedule only four times. He has suffered sprains, concussions, and injuries to just about every part of his body. Most recently, he sat out nearly the entire 2019 season after injuring his throwing elbow, requiring surgery, in the second week.
Roethlisberger has stayed healthy this season, aside from one missed game missed due to being a COVID-19 risk. However, in the 17th season of his career, the years have clearly taken a toll on his production. Pittsburgh lost four of its last five games after an 11-0 start due in part to Roethlisberger's decline. In their disastrous December loss to the Bengals, he completed barely over half of his passes, threw two interceptions, and fumbled twice.
Big Ben may be too expensive to keep around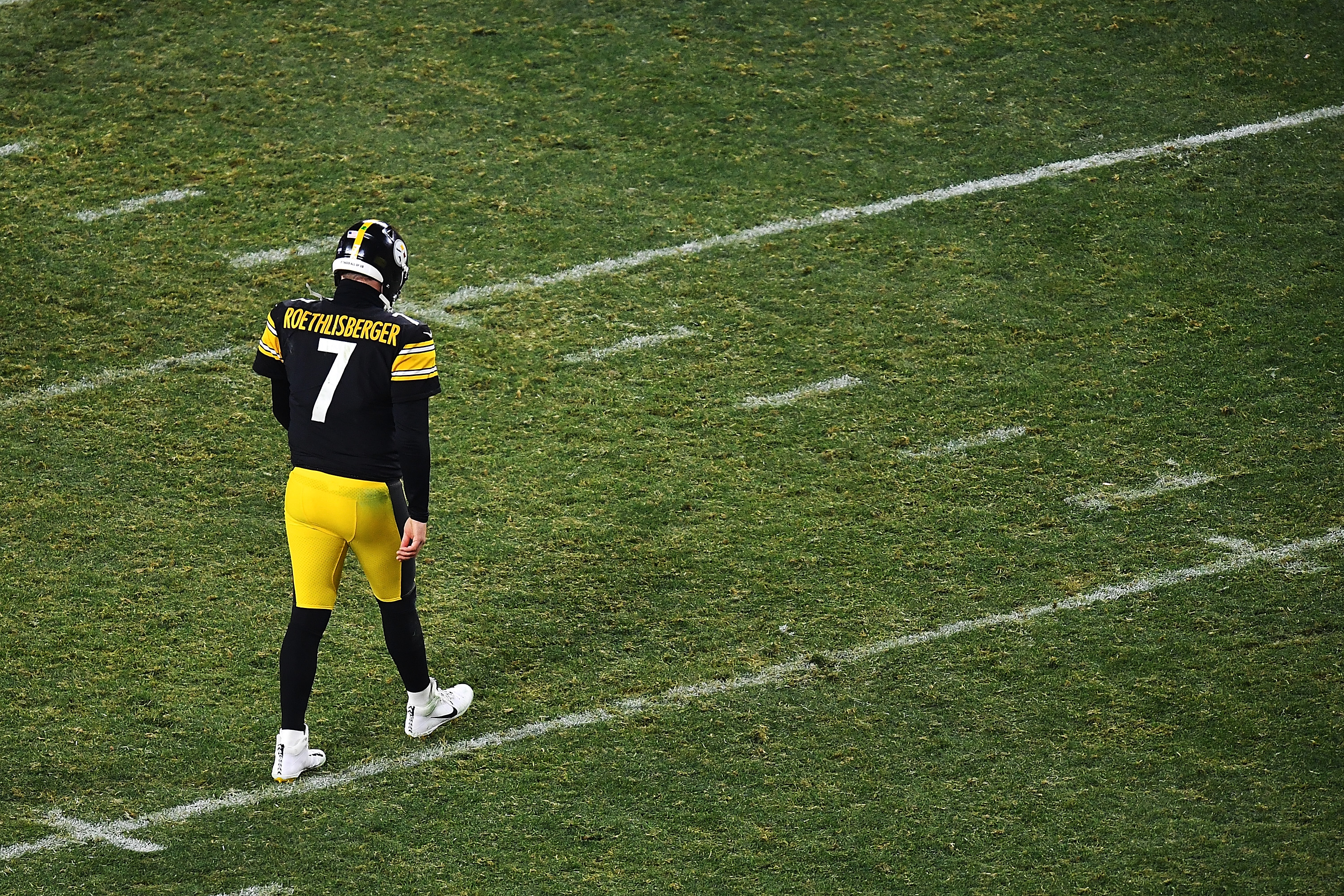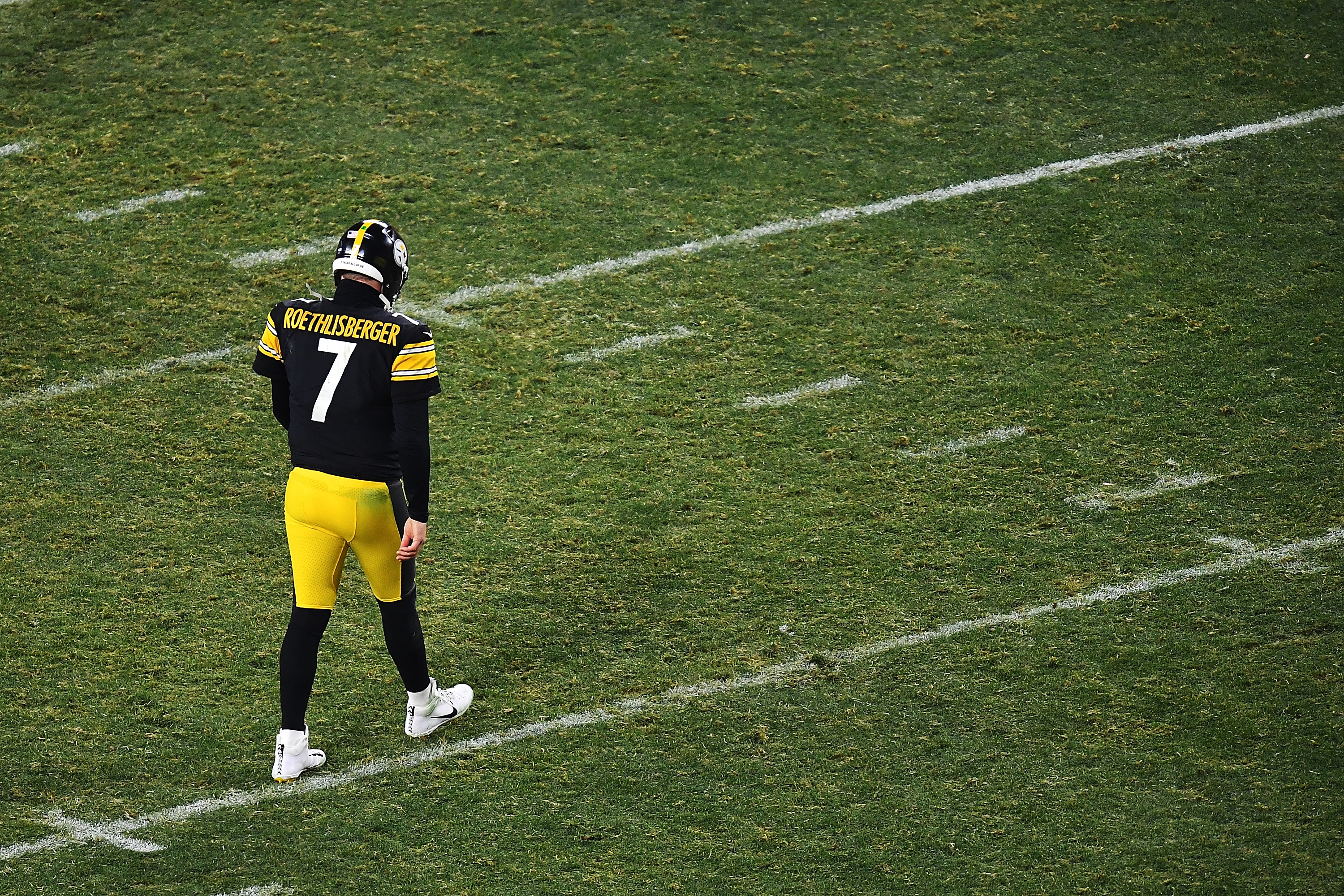 Ben Roethlisberger will surely take his place in Canton one day. He holds many team and league passing records; he won two Super Bowls during a four-year stretch and has been to six Pro Bowls. But as Cris Collinsworth said at the end of the Browns-Steelers telecast, "Nothing lasts forever."
The Steelers will need to make sweeping roster cuts to get under the salary cap, which will be reduced due to revenue losses from COVID-19. As a result, mainstays from the Mike Tomlin era will either walk or have their contracts restructured. Center Maurkice Pouncey, whose bad snap gave the Browns their first touchdown, is already considering retirement. Other Steelers on the chopping block include defensive tackle Cameron Heyward and guard David DeCastro.
Roethlisberger's status is undoubtedly the biggest concern. According to ESPN, his salary would take up 40% of the team's 2021 cap unless his contract is restructured or he leaves the team.
Someone else could take a chance on Roethlisberger
Then again, just because his days in Pittsburgh may be over doesn't necessarily mean his NFL career is over.
After all, looking past his dreadful first half, Roethlisberger had a heck of a game against the Browns. His 501 passing yards are the second-highest total in a playoff game, and his 47 completions are an NFL record for any game, period. If a couple of more breaks had gone their way, he may have led Pittsburgh to the second-greatest comeback in NFL history. Not bad for someone who, just a year earlier, was coming off season-ending elbow surgery.
Despite his injury history, a 38-year-old Ben Roethlisberger is still a more reliable short-term quarterback option than most others. Teams such as the Eagles, Giants, and Patriots, whose quarterback situations are hopeless, could potentially make a deal for Big Ben. That is, assuming he decides to play in 2021.
Stats courtesy of Pro-Football-Reference.