Ben Roethlisberger Says He Feels 'Younger' After Elbow Surgery
Pittsburgh Steelers quarterback Ben Roethlisberger is on the mend and inching closer to a return. After missing most of last season with an elbow injury on his throwing arm, Roethlisberger says he feels the best he has in years. A two-time Super Bowl champion and the Steelers' starting quarterback since 2004, the 38-year-old Roethlisberger is eager to return to the field later this year.
Here's how Roethlisberger, 38, is progressing in his recovery and why he is optimistic about the Steelers' chances next year.
Ben Roethlisberger is throwing without pain
Ben Roethlisberger is no stranger to injuries. Roethlisberger has only started all 16 games four times in his career and just once since 2015. Last season's elbow injury, which limited Roethlisberger to only two regular-season outings, was the first time he's ever played fewer than 11 games in one season.
The injury appears to be in the past, however. Roethlisberger told the Pittsburgh-Post Gazette that doctors told him he could begin throwing in Feburary and he is throwing the ball twice a week, 40 times a day for about 20 yards.
Roethlisberger added he is confident about his ability to play at a high level next season.
"I'm throwing without pain for the first time in years. Some games, I would have a little pain. Some games, I would have a lot of pain. But in the New England game and the Seattle game [last season], it got to be too much. To be able to throw without pain now? That feels nice. That's a nice feeling. I know I'm not getting any younger, but I feel younger because I don't have any pain."
The Pittsburgh Steelers need Ben Roethlisberger to stay healthy next year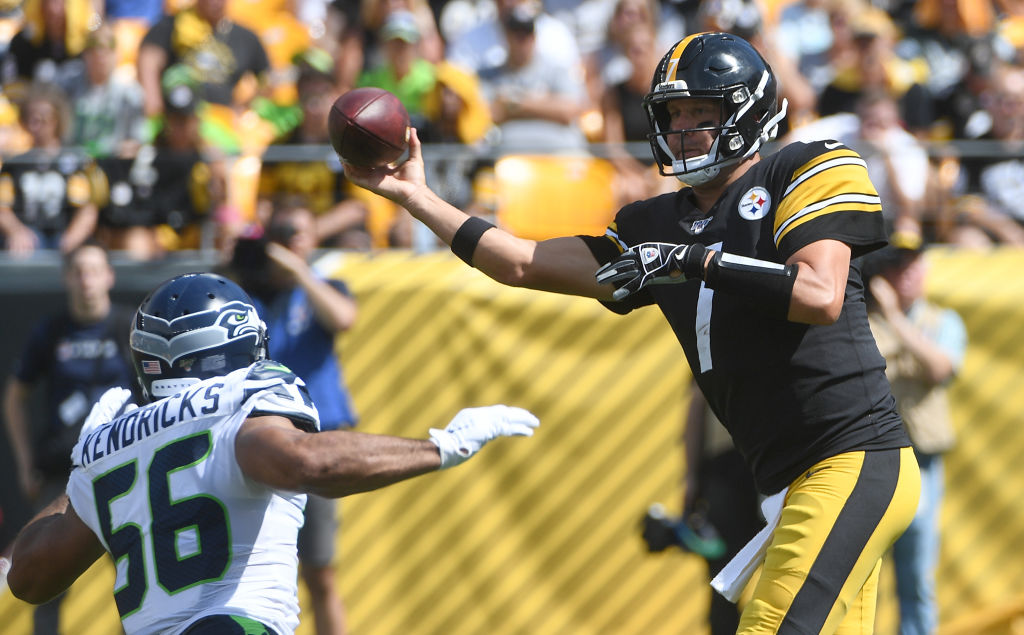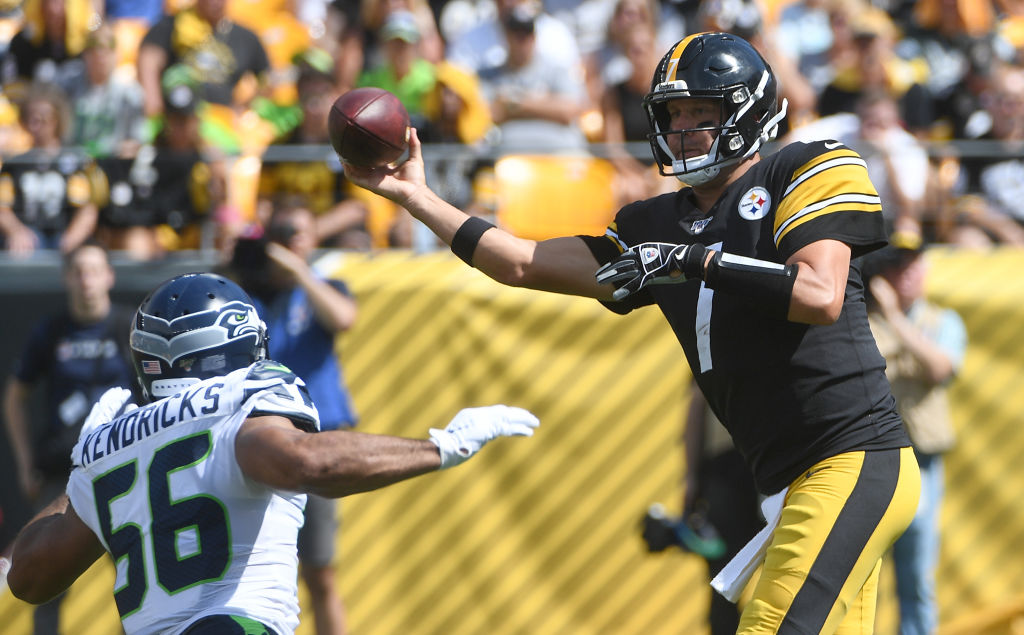 Ben Roethlisberger and the Steelers' brief, undisputed reign upon the AFC North is likely coming to an end. Lamar Jackson and the Baltimore Ravens have established themselves as legitimate Super Bowl threats, while Baker Mayfield and the Cleveland Browns should rebound from a disappointing 2019 season. The Cincinnati Bengals added defensive tackle D.J. Reader in free agency and are expected to draft LSU quarterback Joe Burrow next month.
The Steelers finished 8-8 last year, narrowly avoiding its first losing record season since 2003. By going 6-10 that year, Pittsburgh positioned themselves to draft Roethlisberger in the 2004 NFL draft.
Who will back up Big Ben in 2020?
If Ben Roethlisberger suffers a setback or struggles to start next season, the Steelers have two young backup quarterbacks behind him. Former Oklahoma State quarterback Mason Rudolph was 5-3 as Pittsburgh's starting quarterback last year, though he threw nine interceptions and was benched midseason for undrafted rookie Devlin Hodges. "Duck" Hodges threw eight interceptions to five touchdowns and went 3-3 in six starts.
The Steelers have been rumored as a possible landing spot for former No. 1 overall pick Jameis Winston, though neither side has been legitimately connected as of Friday morning. Winston led the NFL in passing yards, touchdowns, and interceptions for the Buccaneers last season.
Pittsburgh has other holes to address besides quarterback in the NFL draft. If the Steelers wait until the later rounds, the likes of Colorado's Steven Montez and Hawaii's Cole McDonald each make sense. Montez is a big-armed quarterback with a tendency of forcing throws, but Roethlisberger had similar issues earlier in his career.