How Does Ben Roethlisberger Stack Up Against the All-Time NFL Greats?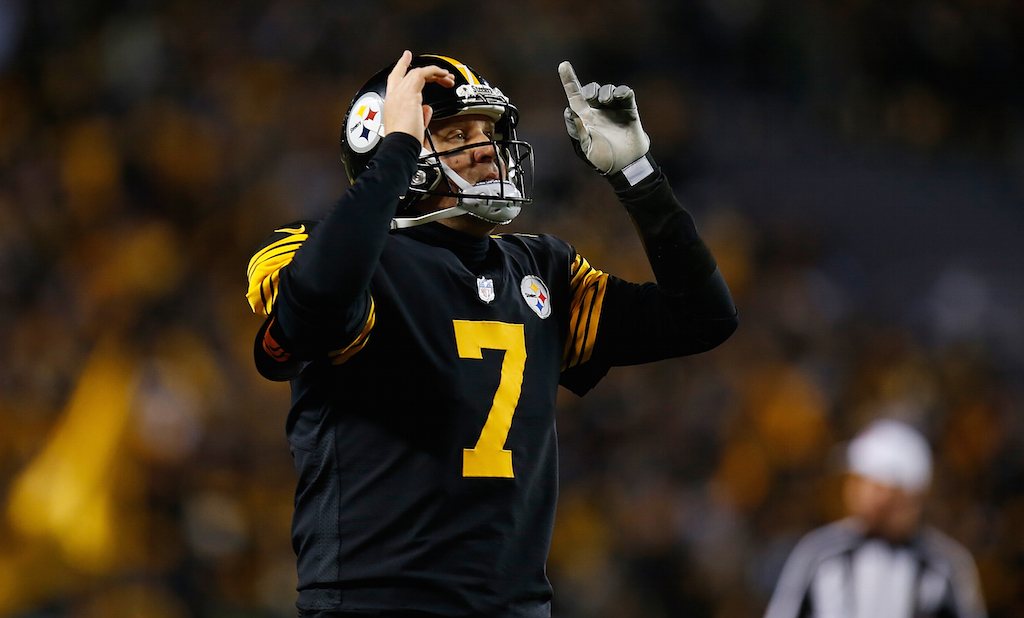 Winning a Super Bowl is never easy. Even when the odds are in your favor, the Lombardi Trophy doesn't simply just fall into your lap. If that were the case, then perhaps many of these talented teams would've been the last ones standing rather than coming up short in their quest for immortality.
In a league as competitive as the NFL, teams need to step up their game — particularly in the postseason — if they hope to stand any chance of climbing to the top of the sport's mountain. Over the years, and through the course of its existence, one franchise has managed to do this more frequently than any other team in the history of the game– the Pittsburgh Steelers.
Blessed with everything from quality coaching staffs to historically great defenses, the Steelers have stormed to a league-best six world championships. Make no mistake, as we noted before, this doesn't just happen. It requires discipline, focus, a little luck, and, of course, the ultimate cherry on top — a legitimate franchise quarterback.
Fortunately for the current Pittsburgh Steelers, they've had the latter on their roster since 2004; when they made the wise decision to select a 6-foot-5 quarterback out of Miami (OH), Ben Roethlisberger.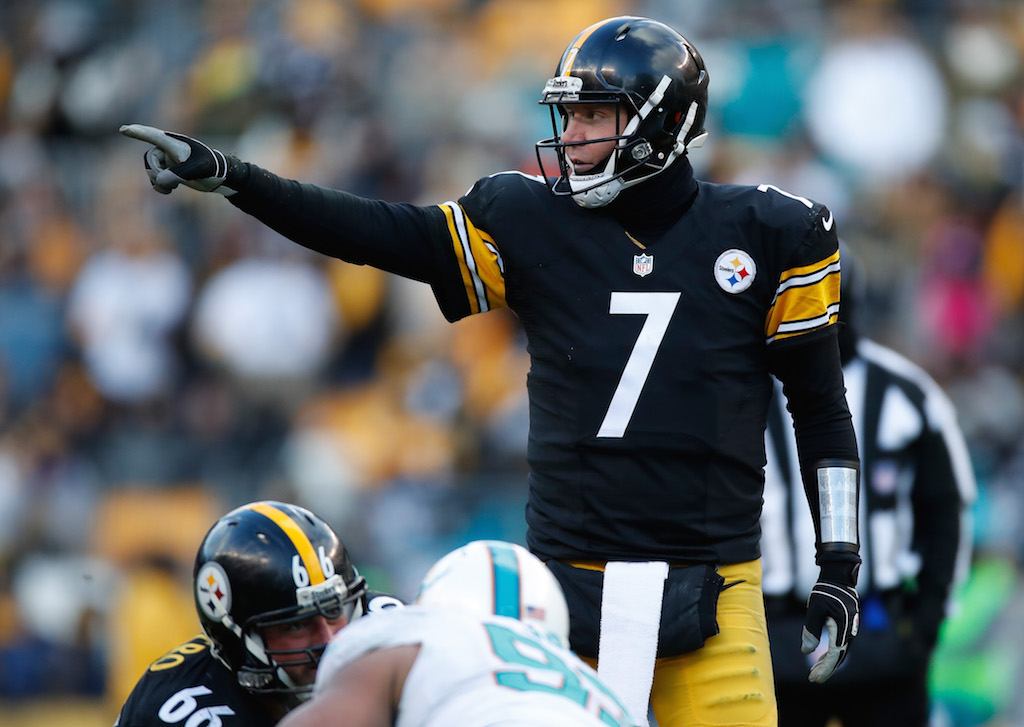 Taken with the No. 11 pick in the 2004 draft, Big Ben has been the driving force behind the Steelers' success over the last 13 seasons. He's earned five trips to the Pro Bowl and one All-Pro honor, led Pittsburgh to the postseason nine times, and helped the franchise win two Super Bowls. And given the way he's performed throughout this 2016 season, there's reason to believe a third career Lombardi Trophy is not out of the question.
In 2016, Roethlisberger further solidified his standing as one of the top quarterbacks in the game today. At 34 years old, he went 10-4 as a starter in the regular season, completed 64.4% of his passes, and threw for 3,819 yards, 29 touchdown passes, and 13 interceptions. In the process, Pittsburgh captured the AFC North crown and the veteran signal caller was named to his third straight Pro Bowl team.
Based on his current resume, Roethlisberger is almost a virtual lock to wind up in the Pro Football Hall of Fame. However, while that may be the case, there's still a matter of whether or not his career holds up against the greatest quarterbacks in NFL history. By looking at Roethlisberger's regular season numbers, as well his postseason figures, hope to answer this question.
Roethlisberger's best single-season stats (2014)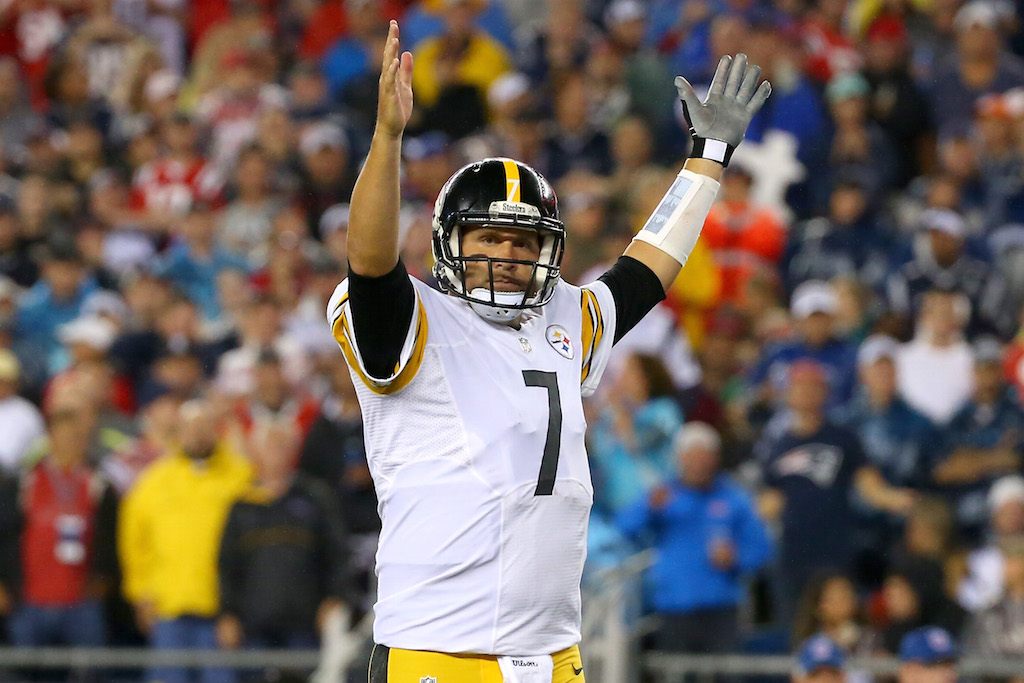 16 starts
11-5 regular season record
67.1% completion percentage
4,952 passing yards
32 touchdown passes
9 interceptions
103.3 quarterback rating
8.1 yards per pass attempt
Back in 2004, Roethlisberger had what many consider to be one of the best seasons for a rookie quarterback in NFL history. He won 13 games as a starter, completed 66.4% of his passes for 2,621 yards, 17 touchdowns, and 11 interceptions, and finished the year with a quarterback rating of 98.1. This is not the sort of performance one expects to see from a 22-year-old who played his college ball in the Mid-Atlantic Conference (MAC). However, if you ask us, it's far from the best single season of his career.
Big Ben was an absolute stud in 2014. Not only did he lead the Steelers to an 11-5 record and an AFC North crown, he had himself a banner year from a statistical standpoint. He completed 67.1% of his passes, threw 32 touchdowns against just nine interceptions, and compiled a quarterback rating of 103.3. Roethlisberger also led the league in total passing yards (4,952) and passing yards per game (309.5). Unfortunately, none of this prevented Pittsburgh from suffering an early postseason exit.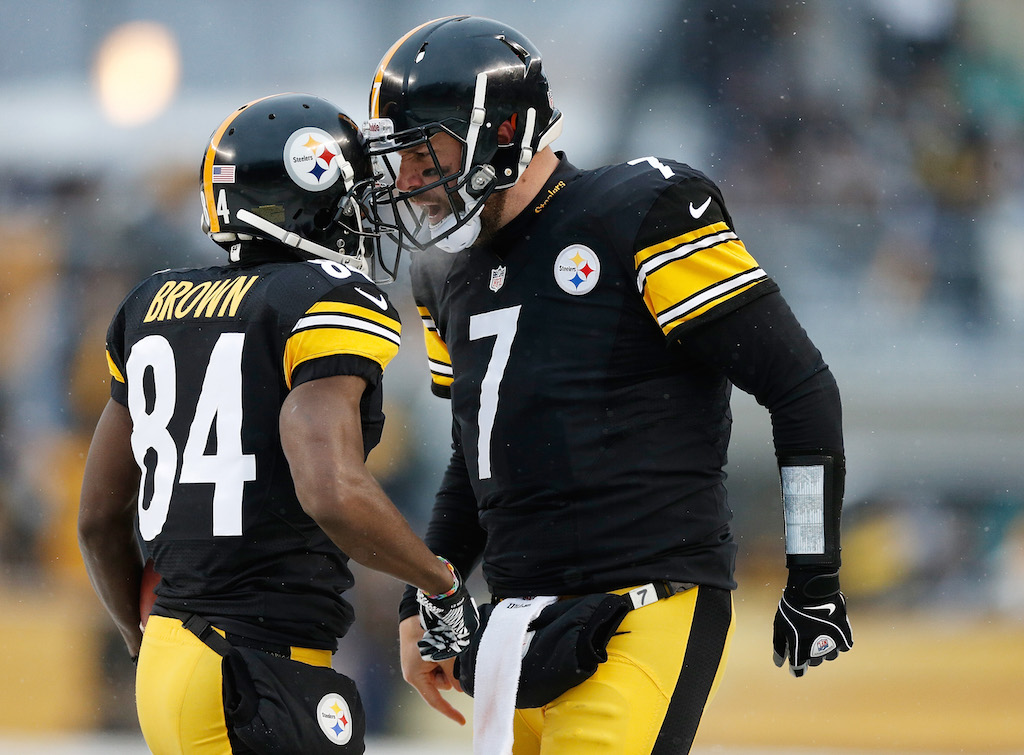 Despite entering the playoffs as the AFC's No. 3 seed, the Steelers couldn't overcome the division rival Baltimore Ravens in the wild-card round. Roethlisberger, who went 31 for 45 for 334 passing yards, one touchdown and two interceptions, was outgunned by Baltimore's Joe Flacco; who wound up torching the Steelers defense for 259 passing yards and two touchdowns.
From a team standpoint, it's hard not to view the 2014 season as a failure for the Pittsburgh Steelers. They squandered home-field advantage in the wild-card round and couldn't beat a familiar opponent when it mattered most. And yet, this doesn't change the fact that Roethlisberger was outstanding during the regular season. His overall numbers don't necessarily jump off the page (historically speaking), however they do showcase one undeniable fact —  Big Ben is elite.
Roethlisberger's career stats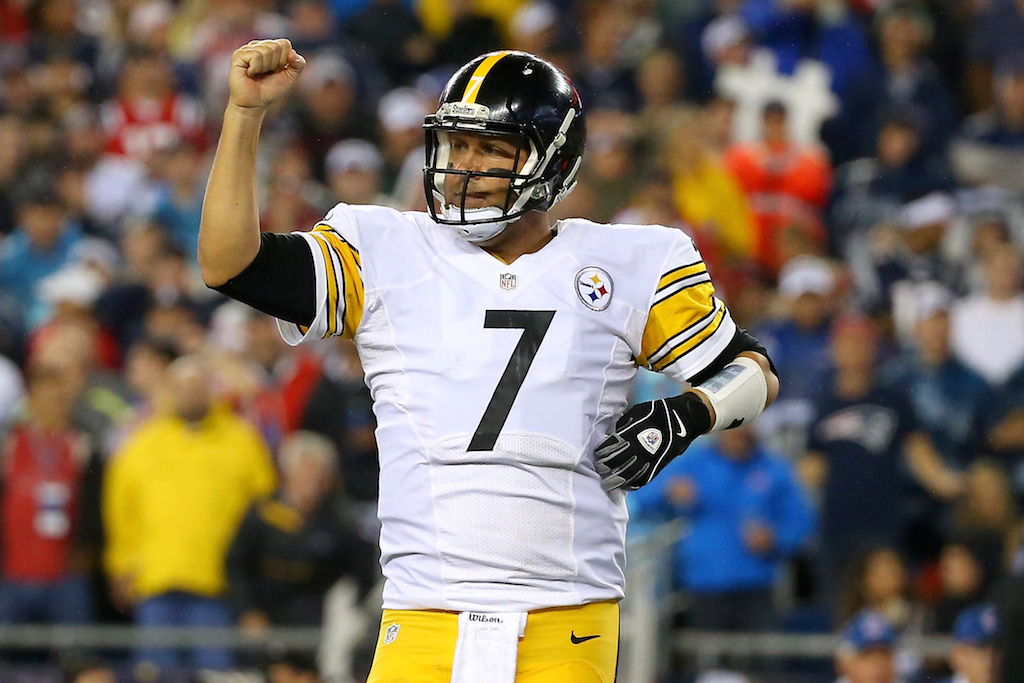 183 starts
123-60 regular season record
64.1% completion percentage
46,814 passing yards
301 touchdown passes
160 interceptions
94.1 quarterback rating
7.9 yards per pass attempt
Compared to the likes of Tom Brady, Peyton Manning, Drew Brees, Brett Favre, and Dan Marino, Roethlisberger's career numbers aren't on the same level. Yet, historically speaking, Big Ben is among the top-10 quarterbacks in a variety of statistical categories.
His 46,814 career passing yards is 10th all time; his passer rating of 94.1 is No. 9 all time; his 301 career touchdown passes is ninth in NFL history. Big Ben is also 12th in passing yards per game (253), 12th in completion percentage (64.1), and sixth in yards per pass attempt (7.9).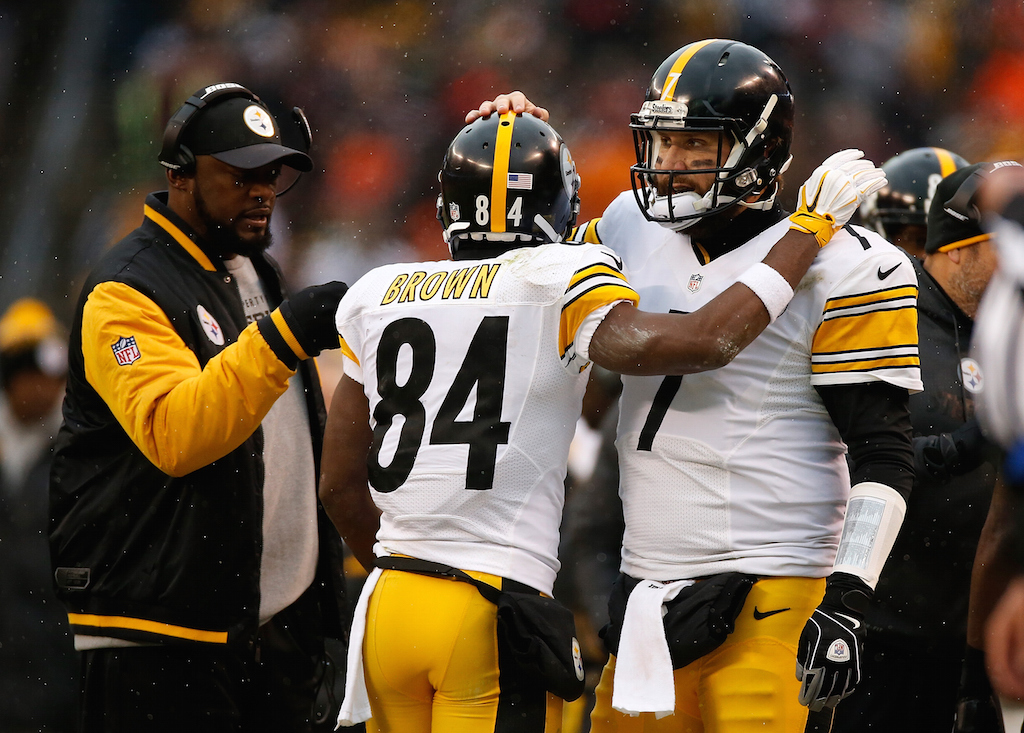 Roethlisberger has also established himself as one of the more clutch quarterbacks in NFL history. Don't let his massive frame fool you, the Steelers QB is more agile than most folks give him credit for, and he has a knack for keeping plays alive when the pocket breaks down. Not only that, as history has shown, he's unafraid of the big moments.
In terms of "game-winning drives," Roethlisberger has a total of 39 throughout his career. Dating back to 1960, that's tied for No. 7 on the all-time list. He also has 29 career fourth-quarter comebacks. That's more than Johnny Unitas, Warren Moon, Dan Fouts, Jim Kelly, and Terry Bradshaw. We suspect these numbers will only continue to grow.
Roethlisberger's best single-game performance (regular season)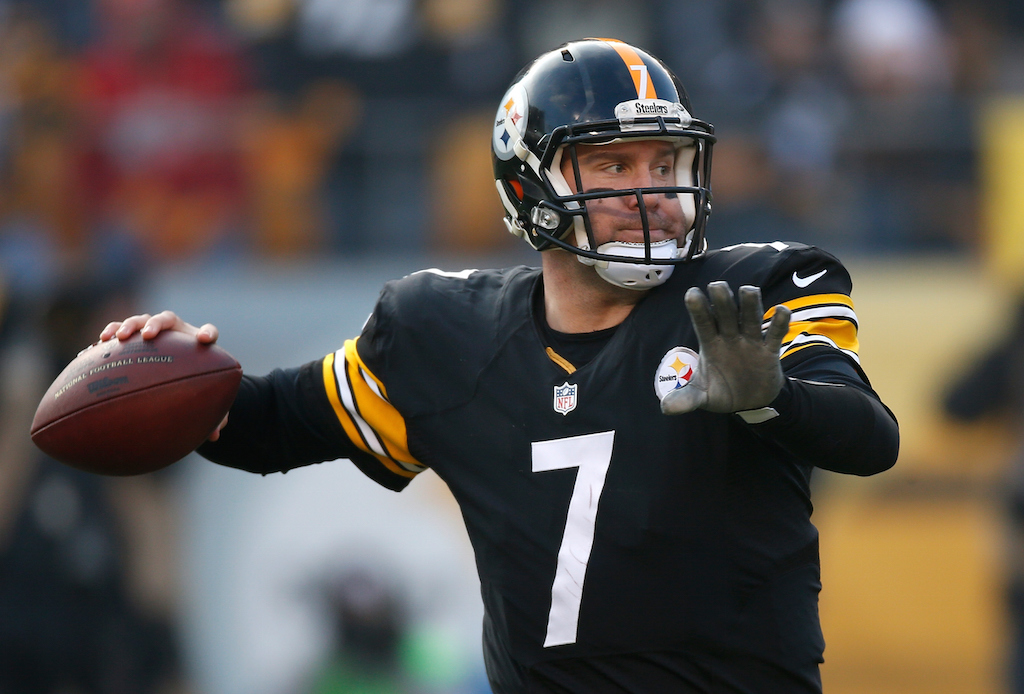 The Indianapolis Colts traveled to Heinz Field to take on the Pittsburgh Steelers in Week 8 of the 2014 season. Little did they know, Big Ben was about to put on a show of epic proportions.
The Steelers' signal caller completed 40 passes (in 49 attempts), threw for a whopping 522 yards (tied for the fourth-most ever in a single game), and picked apart the Colts' D to the tune of six touchdown passes. Roethlisberger finished the afternoon with a quarterback rating of 150.6, and the Steelers blew out Indy 51-34.
Roethlisberger's career postseason stats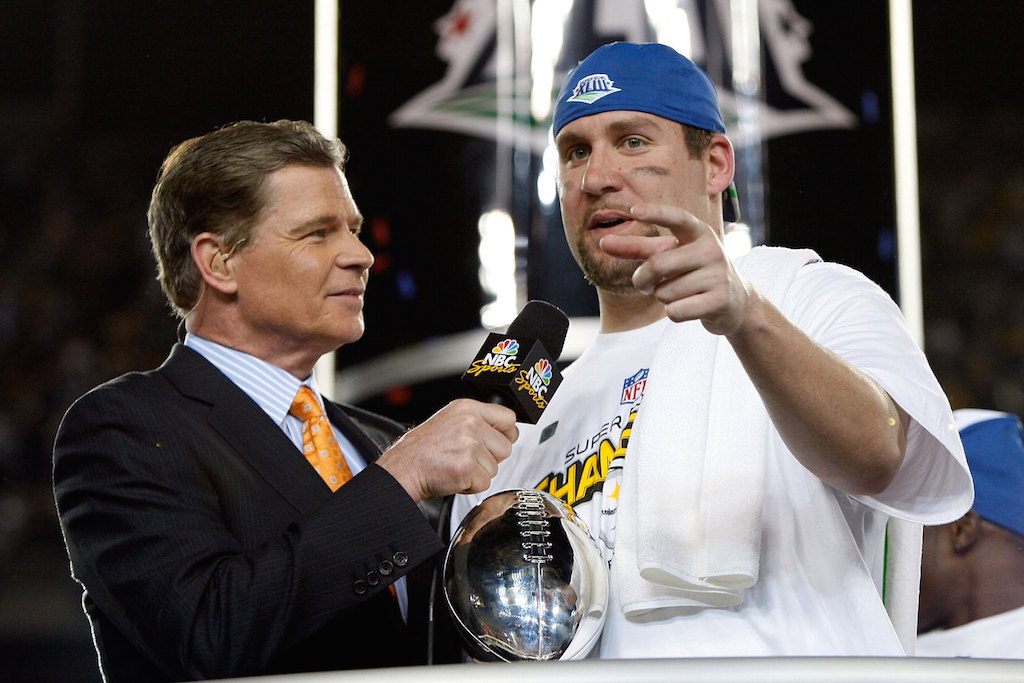 20 starts
13-7 postseason record
62.3% completion percentage
4,787 passing yards
25 touchdown passes
23 interceptions
84.3 quarterback rating
7.7 yards per pass attempt
No quarterback is perfect in the postseason, but Roethlisberger has proven that he's unfazed by the bright lights of playoff football. Sure, his touchdown-to-interception is nothing to write home about, yet when it comes to the all-important task of winning, Big Ben knows how to get the job done better than most.
In 19 postseason starts, Roethlisberger has 13 career playoff victories. That number is more than guys like Troy Aikman, Kurt Warner, Steve Young, and Marino. In fact, that total ties him for fifth on the all-time list with a guy by the name of Favre. Add in his two Super Bowl victories, and it's clear that Big Ben ranks near the top of the class.
Roethlisberger's best single-game performance (postseason)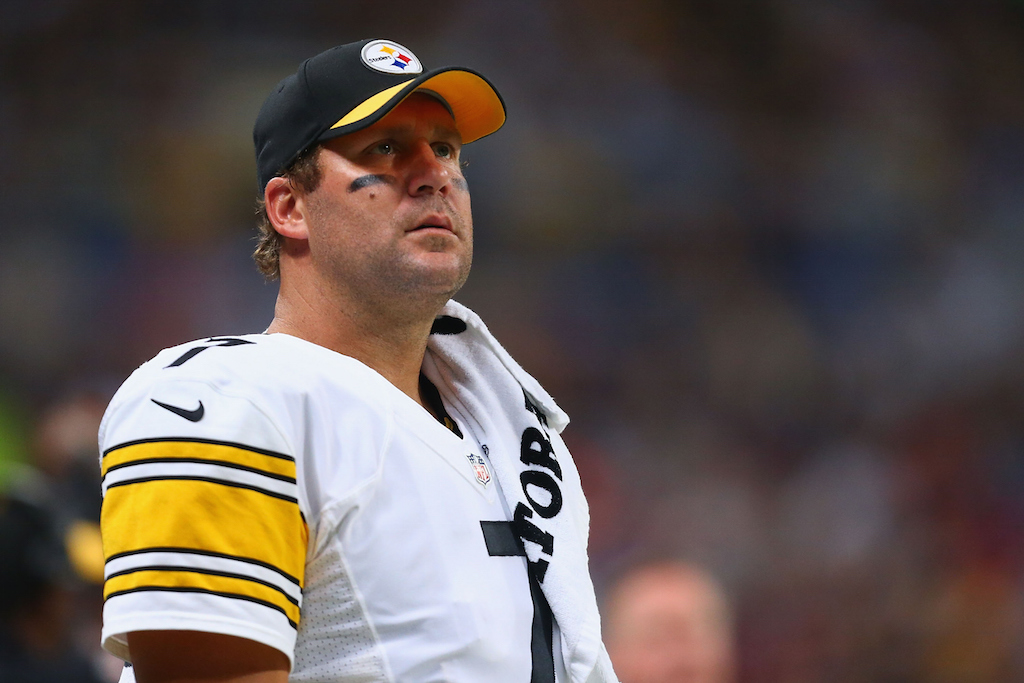 Roethlisberger's two Super Bowl wins might have been the biggest victories of his postseason career, but based on the numbers, neither comes close to his "best" performance in the playoffs. For a look at that particular game, we need to go all the way back to the 2005 season, and the AFC title game against the Denver Broncos.
Most young quarterbacks aren't equipped to handle road playoff games and the hostile environments that tend to accompany them. At 23 years old, in just his second NFL season, Big Ben showed he wasn't like most young quarterbacks. He completed 21 of 29 passes for 275 yards, two touchdowns, and zero interceptions, and led the Steelers to a decisive 34-17 win.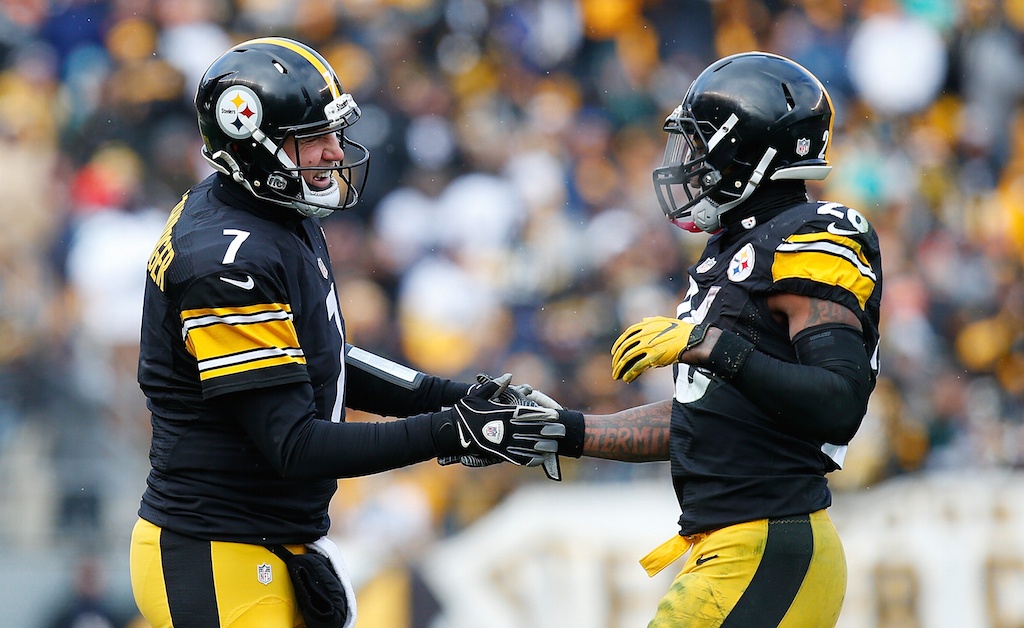 Roethlisberger has been far from perfect during the 2016 playoffs. He's thrown three interceptions and two touchdowns and he's averaging  just 210.5 passing yards per game. However, the Steelers are 2-0 and preparing for an AFC championship showdown against the New England Patriots. In a way, this is Roethlisberger's career in a nutshell.
The guy's numbers aren't always off the charts, but he always puts the Pittsburgh Steelers in a position to win. It's hard to imagine Roethlisberger ever going down as one of the top five quarterbacks in NFL history; he's more likely to finish among the top 10 or 15 signal callers of all time. Still, Big Ben has two championships to his name and a future bust waiting for him in Canton, Ohio. Winning a third ring certainly wouldn't hurt his legacy.
Statistics courtesy of Pro-Football-Reference and The Football Database.