Ben Roethlisberger Just Took a $5 Million Pay Cut to Give the Steelers One More Shot at a Super Bowl Title
There is no doubt that Pittsburgh Steelers quarterback Ben Roethlisberger will have his day in Canton. He is a two-time Super Bowl champion and holds multiple NFL records. Obviously, that isn't quite enough for the 39-year-old quarterback. On Thursday, the Steelers agreed to restructure his contract, ensuring that he will play at least one more season.
Ben Roethlisberger gets a new contract
RELATED: Kordell Stewart Opens up About Devastating 1998 Rumor and Reveals How It Started
For weeks, Ben Roethlisberger and the Pittsburgh Steelers have been at loggerheads. Roethlisberger was under contract for the 2021 season, but he would take up a $41.2 million cap hit. In an offseason where the salary cap would take a serious hit thanks to the COVID-19 pandemic, this was unacceptable. "Big Ben" would have to restructure his contract or walk.
According to ESPN, Roethlisberger has agreed to the latter course, shaving $5 million off of his 2021 salary. This amounts to a $15 million reduction in the Steelers' overall cap hit. This will allow the Steelers to not only operate within the reduced salary cap, but make enough roster moves to turn into a legitimate Super Bowl contender.
For the first three months of the 2020 season, the Steelers were just that — a Super Bowl contender. They were the NFL's last undefeated team, winning their first 11 games. But an easy schedule masked a truly flawed team. They lost five of their last six overall, including a humiliating defeat in the wild-card game at home to the Cleveland Browns.
Earlier in the offseason, it looked as though the Steelers were looking toward a future without Ben Roethlisberger. On January 21, they signed former Washington flameout Dwayne Haskins. It seems that Haskins may have to settle for the role of Roethlisberger's backup.
A surprise decision from the Steelers front office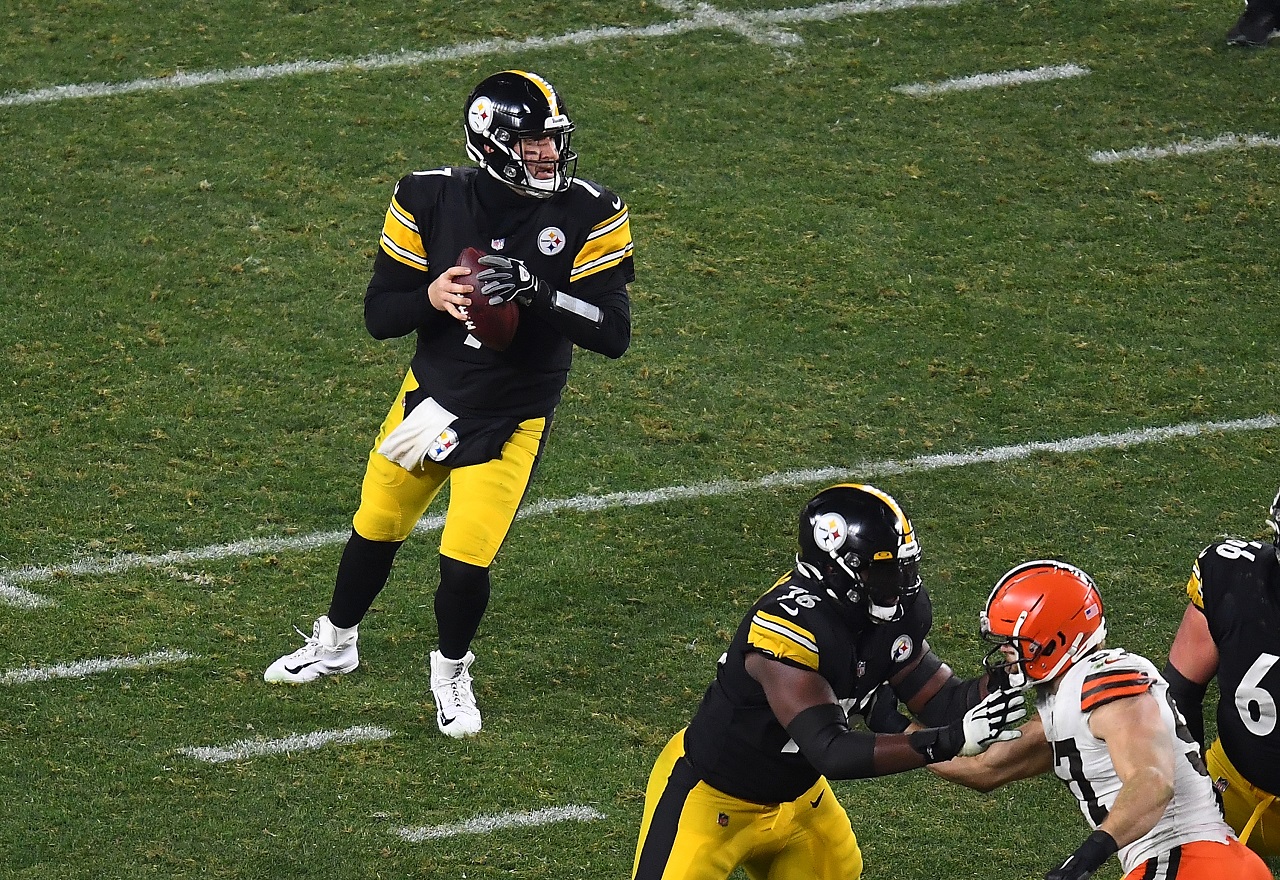 RELATED: The Pittsburgh Steelers Just Suffered a Scary Offseason COVID-19 Blow
Many may question why the Steelers even bothered with this extension in the first place. After all, Roethlisberger turned 39 years old earlier this week, and he isn't getting any younger.
Granted, some of his contemporaries, such as Tom Brady and Drew Brees, have had success into their 40s. Neither of those has had an injury history as long as Roethlisberger, who has suffered almost as much trauma as Evel Knievel. Most recently, he missed nearly the entire 2019 season with a tear in his throwing elbow.
As the 2020 season showed, however, age has had little effect on his production. Even in the Steelers' embarrassing wild-card loss to Cleveland, Roethlisberger set NFL records for completions in a single game (47) and most passing yards in a playoff game (501). If some more breaks had gone his way, he may well have led the greatest comeback in NFL history.
Ben Roethlisberger might have to do it himself
That being said, Roethlisberger may have less to work with next season than he did in 2020.
His longtime center, Maurkice Pouncey, announced his retirement last month after an eleven-season career entirely with the Steelers. Tight end Vance MacDonald, who caught 117 passes over four seasons with Pittsburgh, has also retired.
According to ESPN's Brooke Pryor, the Steelers are not expected to re-sign two of Roethlisberger's key offensive targets. Running back James Conner and wide receiver JuJu Smith-Schuster, both Pro Bowlers, are expected to become salary cap casualties.