Ben Roethlisberger's Former Teammate Urges Mike Tomlin to Make the Most Difficult Decision of His Career: 'Time Is Up'
Ben Roethlisberger has spent his entire 18-year NFL career with the Pittsburgh Steelers. Through good times and bad, he's given his all to the organization that drafted him. However, all good things must come to an end. Big Ben's former teammate, Ryan Clark, believes Mike Tomlin needs to consider making a difficult decision for the betterment of the team.
Ryan Clark suggests Mike Tomlin bench Ben Roethlisberger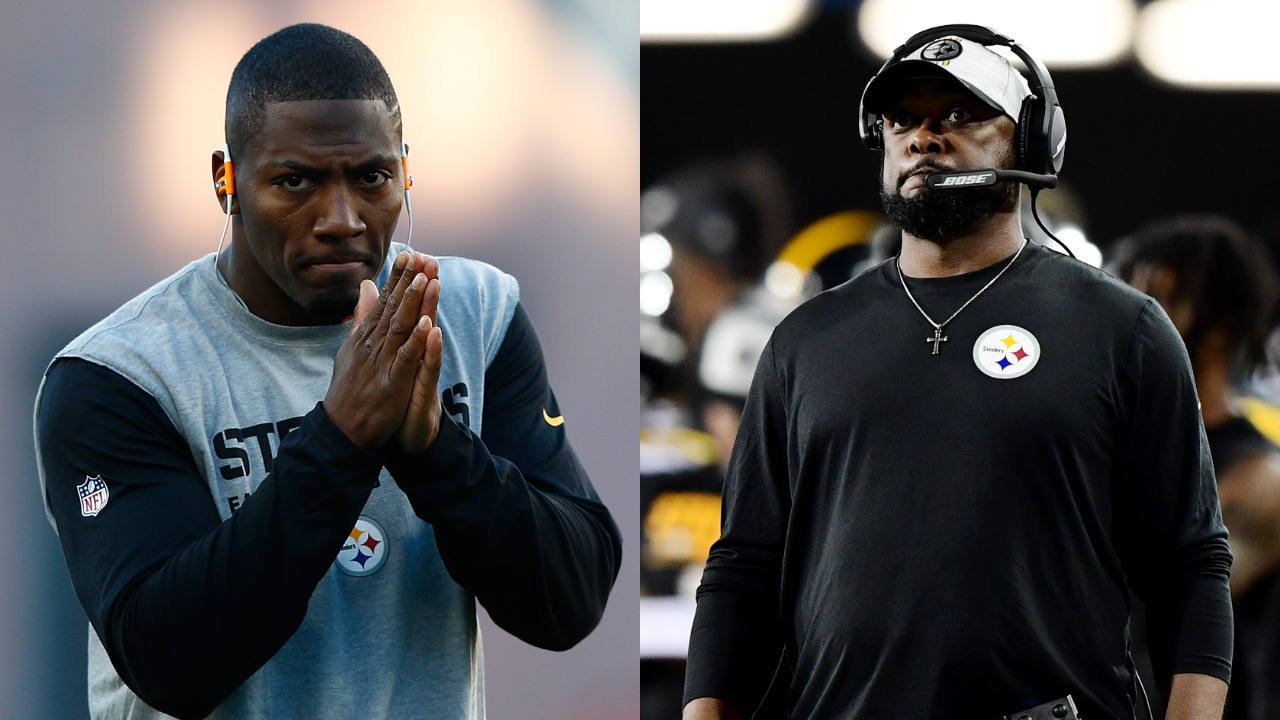 Ryan Clark played eight seasons for the Steelers but now serves as an NFL analyst for ESPN. He recently appeared on Get Up and talked about the state of the quarterback position in Pittsburgh.
"I think it's hard to bench a legend," Clark said of Ben Roethlisberger. "That's a very difficult thing to do. We saw that happen in New York with someone drafted in the same draft class, Eli Manning. Time is up. It's time to move on."
The former Pro Bowler suggests that Steelers head coach Mike Tomlin bench Roethlisberger because his play isn't helping the team's cause at this point in his career.
"It's time to see what else you have in that locker room," Clark added. "Big Ben's hurting this team now. He's not allowing the other pieces around him to progress, to grow, to learn."
Clark also addressed the elephant in the room and discussed Pittsburgh's lack of better options at quarterback.
"If you don't have something better in Mason Rudolph, or have something better in Dwayne Haskins, then it's your fault," he said. "That's your fault for starting the season with the quarterback room looking the way it is. But for what it is right now, Big Ben can't take you to a Super Bowl. He can no longer help this team be better."
Neither Mason Rudolph nor Dwayne Haskins Jr. are the answer. Ben Roethlisberger isn't either, though.
The ESPN analyst credits the Steelers QB for his lone Super Bowl ring
Ryan Clark believes it's time for Ben Roethlisberger to "take a seat."
The ex-NFL safety's brutally honest assessment of the situation can't be easy for him to admit. Clark and Roethlisberger did spend eight seasons together as teammates in Pittsburgh.
Even though the ESPN analyst feels that Big Ben's time as a starting quarterback in the NFL is up, he still owes him gratitude.
"I owe my Super Bowl ring to Ben Roethlisberger," said Clark.
The Steelers defeated the Arizona Cardinals 27-23 in Super Bowl XLIII, capping off an impressive 2008 season. Clark and the defense played well. The LSU product recorded five tackles. However, Big Ben was the story.
Roethlisberger completed 21 of 30 pass attempts for 256 yards, one touchdown, and one interception. He didn't light up the stat sheet, but his leadership helped will his team to victory. He capitalized on opportunities afforded by Arizona's defense.
Big Ben connected with Super Bowl MVP Santonio Holmes on nine receptions for 131 yards and the game-winning touchdown.
Ryan Clark knows the impact Ben Roethlisberger's clutch play had on the outcome of the game. Still, he hasn't allowed that to cloud his judgment about the current Steelers.
Retirement seems to be looming for Big Ben
Ben Roethlisberger is 39 years old and in his 18th NFL season. He can't play forever, like Tom Brady. Still, for some reason, the Pittsburgh Steelers failed to properly prepare for this moment.
Mike Tomlin has a great relationship with Roethlisberger, but he and the front office had to see the writing on the wall. The former first-rounder's game has been declining over the last couple of years.
The 6-time Pro Bowler wasn't this bad in 2020. If he was, there's no way the Steelers would go 12-4. However, toward the end of the season, he showed some regression. Big Ben became a little more inaccurate and exhibited some questionable decision-making.
The red flags have trickled into the 2021 season. The Lima, Ohio native has thrown for 2,522 yards, 14 touchdowns, and six interceptions while completing 64.6% of his passes.
Roethlisberger hasn't been a high-interception guy, but it's abundantly clear he's no longer the player he once was. He doesn't move the same in the pocket, which drastically hinders the offense.
The Steelers don't have a better option, so it's difficult for Mike Tomlin to bench him. Still, Ryan Clark is right that Pittsburgh needs to see what it has.
If Ben Roethlisberger doesn't have what it takes to lead the Pittsburgh Steelers to a Super Bowl, then what's the point? He has nothing left to prove. It will be easier for all involved if he bows out gracefully instead of the game forcing him to retire.
All stats courtesy of Pro Football Reference