Ben Roethlisberger's Face Was Unrecognizable After His Near-Death Motorcycle Accident
Ben Roethlisberger has been the center of several controversies throughout his NFL career. But only one situation threatened to kill him. The quarterback's motorcycle accident in 2006 put everything in jeopardy, just as he was blossoming into a star.
The recklessness of his accident angered his team, the media, and Steelers fans. But he eventually bounced back to become their starting quarterback again. However, his penchant for getting into trouble follows him.
Ben Roethlisberger nearly threw away his NFL career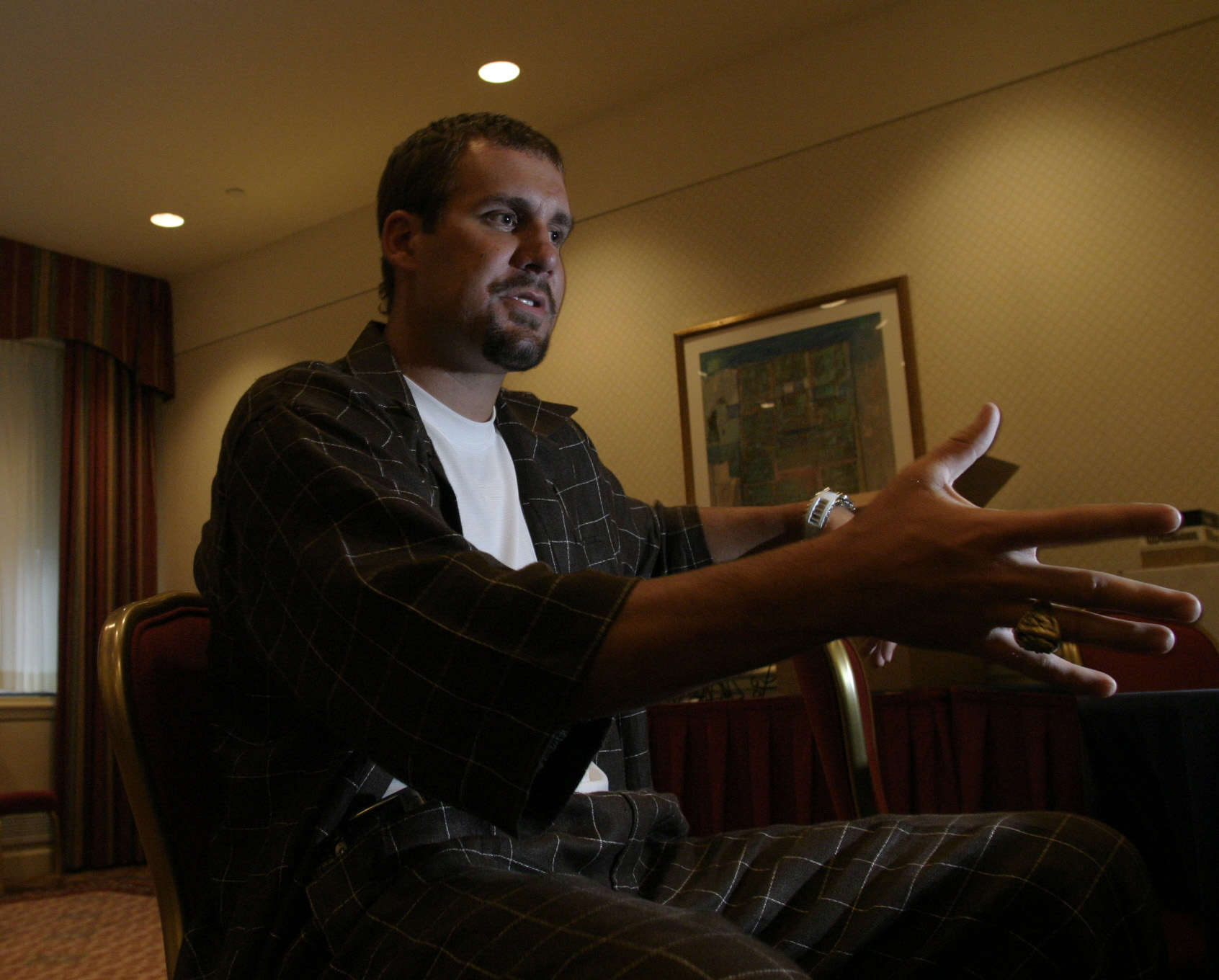 RELATED: Matt Ryan and 7 Other NFL Quarterbacks Ranked by Their Golf Game
The first two years of Roethlisberger's career went very well for him and the Steelers. He went 14-1 as a starter in his rookie year, leading the team to the AFC Championship game and winning the NFL's Offensive Rookie of the Year award. Pittsburgh went one better and won the Super Bowl the following year.
At age 23, Roethlisberger became the youngest QB to win the Super Bowl, although he deserves little credit for winning the game. Roethlisberger was historically bad in the Super Bowl. He completed only nine of his 21 passes for 123 yards and threw two interceptions. His 22.6 passer rating remains the lowest in Super Bowl history by a winning QB.
Nevertheless, Roethlisberger was a young champion with a dependable franchise. The future was bright, but he nearly lost it all on the streets of downtown Pittsburgh.
Roethlisberger's motorcycle accident involved astoundingly poor judgment
While riding his motorcycle in the summer of 2006, Roethlisberger crashed into a car at an intersection. He needed seven hours of surgery to repair a fractured upper and lower jaw and a fractured nose. He also suffered a concussion, lost two teeth, and chipped several more.
A slit vein was draining blood into his stomach and would've killed him in seconds if not for the intervention of an attentive paramedic. Details made Roethlisberger's involvement in the crash look worse and worse.
Riding a motorcycle is dangerous for anybody, even more so for athletes with a lot of people relying on them — and even more so for people in Roethlisberger's case. He didn't have a motorcycle license and was not wearing a helmet. His explanation for why he wasn't wearing a helmet, as told to Robin Roberts on Good Morning America, was dumbfounding.
"You know, it's one of those things that sometimes I did wear a helmet and sometimes I didn't," Roethlisberger said. "Actually, that morning I was on my way to work out, and I had just gotten my bike all custom done. It was painted up, and it was really nice. And I was supposed to take my helmet that day with me to take it to get it painted to match the bike so I could wear it all the time when I rode that bike. And I totally forgot it that day," he said.
He doubled down on his disregard by refusing to become an advocate for helmet safety. "I don't think that that's my place," he said. "You know, I think that some people feel that, you know, I probably should be doing that and being a big advocate for that. But for me, you know, I'm going to let people make their own decision 'cause I think that's what it's about."
His lack of self-awareness didn't stop Roethlisberger from returning to the field. He rebounded shockingly quickly from the accident. He only missed one regular-season game the next year — although he did throw a career-high in interceptions. He's been the Steelers' QB ever since, despite a growing list of injuries.
Ben Roethlisberger's later problems were more disgusting
RELATED: Steelers Legend Terry Bradshaw Is Still Going Strong 13 Years After He Reportedly Died
Roethlisberger's track record of generating headlines for the wrong reasons persists throughout his career. No other quarterback is happier call out his teammates in public, be it Le'Veon Bell, Antonio Brown, or Mason Rudolph. His candor is great for content-dependent media, less so for the players who must share a locker room with him.
Clearly, being a starting quarterback for so long has taught Roethlisberger that he can do what he wants. That mentality might be one of the reasons that he's gotten in much more serious trouble in the years following the accident. Roethlisberger received two accusations of sexual assault, in 2009 and 2010 respectively. 
The first case ended with a settlement. The second, after a deeply flawed investigation, concluded that there was not enough evidence to find Roethlisberger guilty. The accuser decided not to pursue criminal charges — although she never recanted the accusation. 
Accusations do not automatically mean a person is guilty. But considering the justice system is heavily weighted on the side of abusers, famous ones especially, and that the percentage of false accusations is low, it's fair to have questions about what really happened.